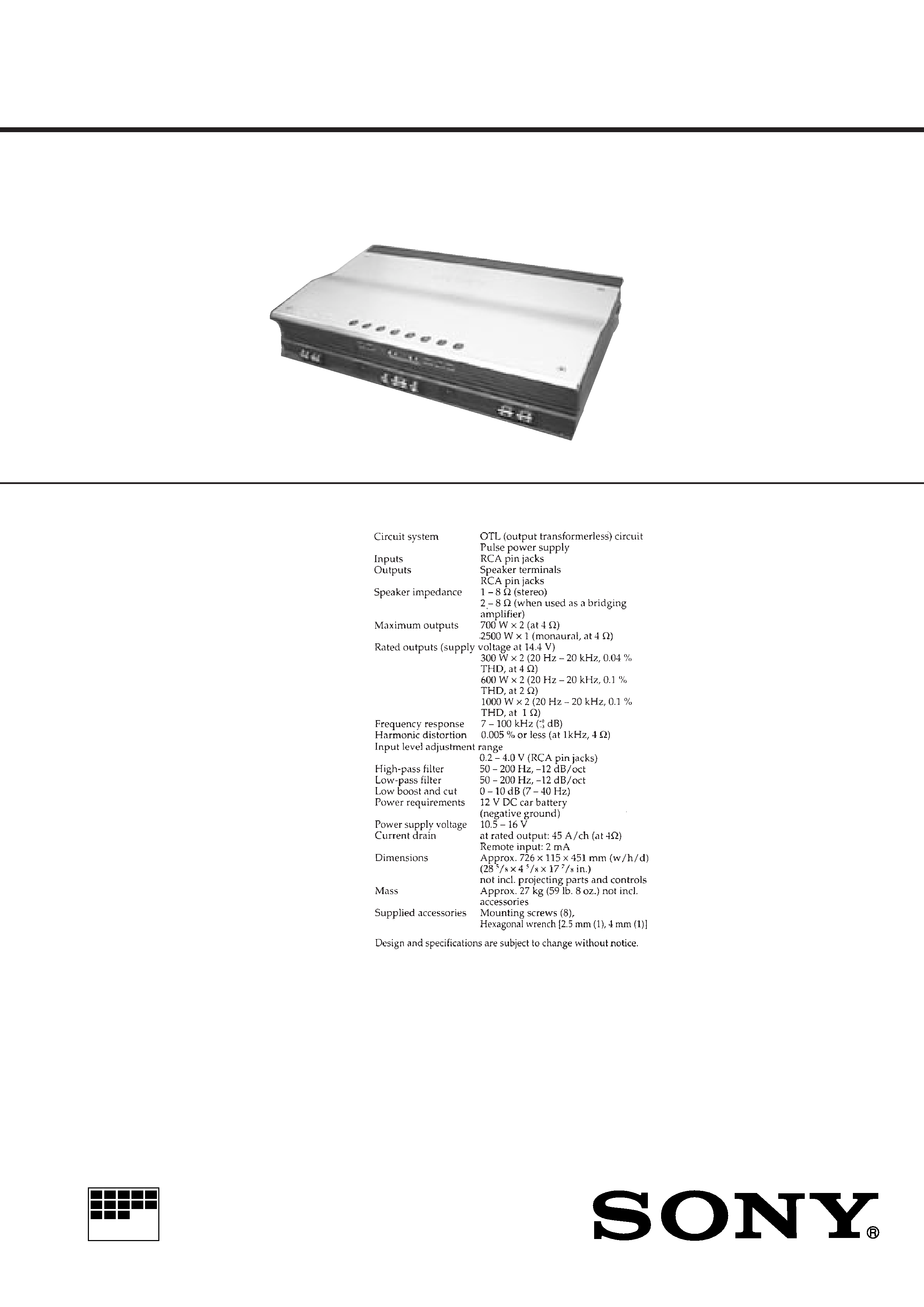 ---

SERVICING NOTES
................................................ 3
GENERAL
................................................................... 4
DISASSEMBLY
......................................................... 8
ELECTRICAL ADJUSTMENTS
......................... 9
5-1. Note for Printed Wiring Boards and
Schematic Diagrams ....................................................... 12
5-2. Printed Wiring Board ­ PRE AMP Section ­ ................ 13
5-3. Schematic Diagram ­ PRE AMP Section ­ .................... 15
5-4. Printed Wiring Boards ­ PROTECT Section ­ ............. 17
5-5. Schematic Diagram ­ PROTECT Section ­ .................. 19
5-6. Printed Wiring Boards
­ POWER AMP Section (Component Side) ­ .............. 21
5-7. Printed Wiring Boards
­ POWER AMP Section (Conductor Side) ­ ................ 23
5-8. Schematic Diagram ­ POWER AMP Section ­ ............ 25
EXPLODED VIEWS
................................................ 28
ELECTRICAL PARTS LIST
............................... 32
Notes on chip component replacement
· Never reuse a disconnected chip component.
· Notice that the minus side of a tantalum capacitor may be dam-
---

This set has protection circuit and indicators. When trouble oc-
curs, LED indicates status.
Each LED lights up in green during normal operation. The color
will change green to flashing red when trouble occurred.
· DC voltages are applied to the
SPEAKER OUT terminal (CN812,
· DC voltages out to the SPEAKER
OUT terminal cause the internal cir-
· The SPEAKER OUT terminal is
· The internal output element is troubled
· The temperature rises to unsafe level
Turn off the power switch. Make sure the speaker cord and
ground lead are securely connect
Turn off the power switch. Make sure the SPEAKER OUT
terminal are not short-circuited
The set heats up abnormally
· Stereo operation: 1 to 8
· Bridging operation: 2 to 8
Make sure to place the set in a ventilated location
(The color will return to green when the temperature returns
*1: Does not work in no-signal condition.
To check the system's status, activate the built in transmitter then
press the
[TEST TONE]
button (S801). If the tone is heard, the set
CANCELLING THE PROTECTOR AT THE SERVICE
Note: When check the protector, do not cancel it.
In case of a failure in this set, the protection circuit functions to
prevent a speaker damage and turn off the power to stop the set
To make the set work at the service, disconnect the JW81 of the
PROTECT board and turn on the power.
Be sure to reconnect the JW81, after the completion of service.
---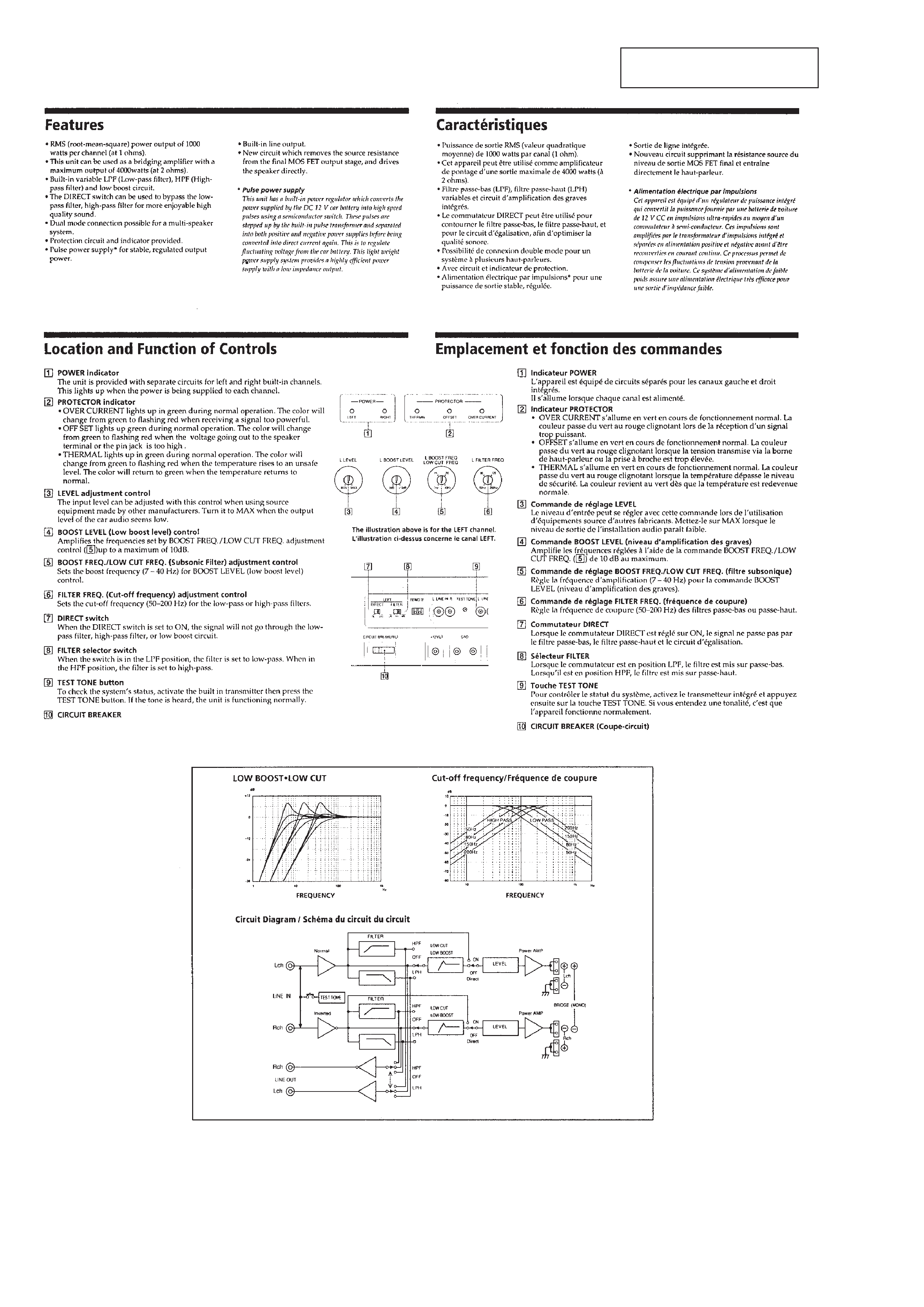 This section is extracted from
---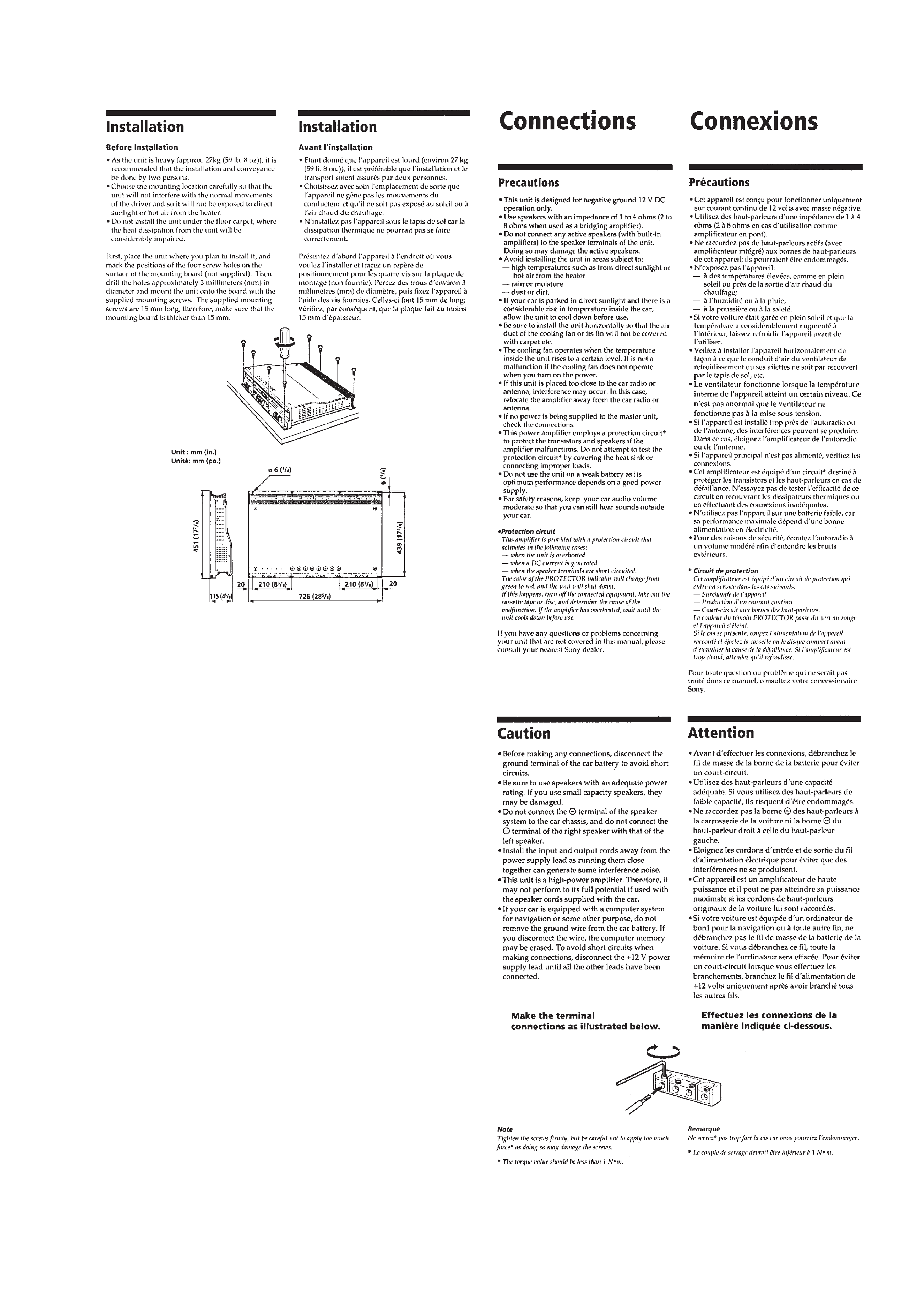 ---