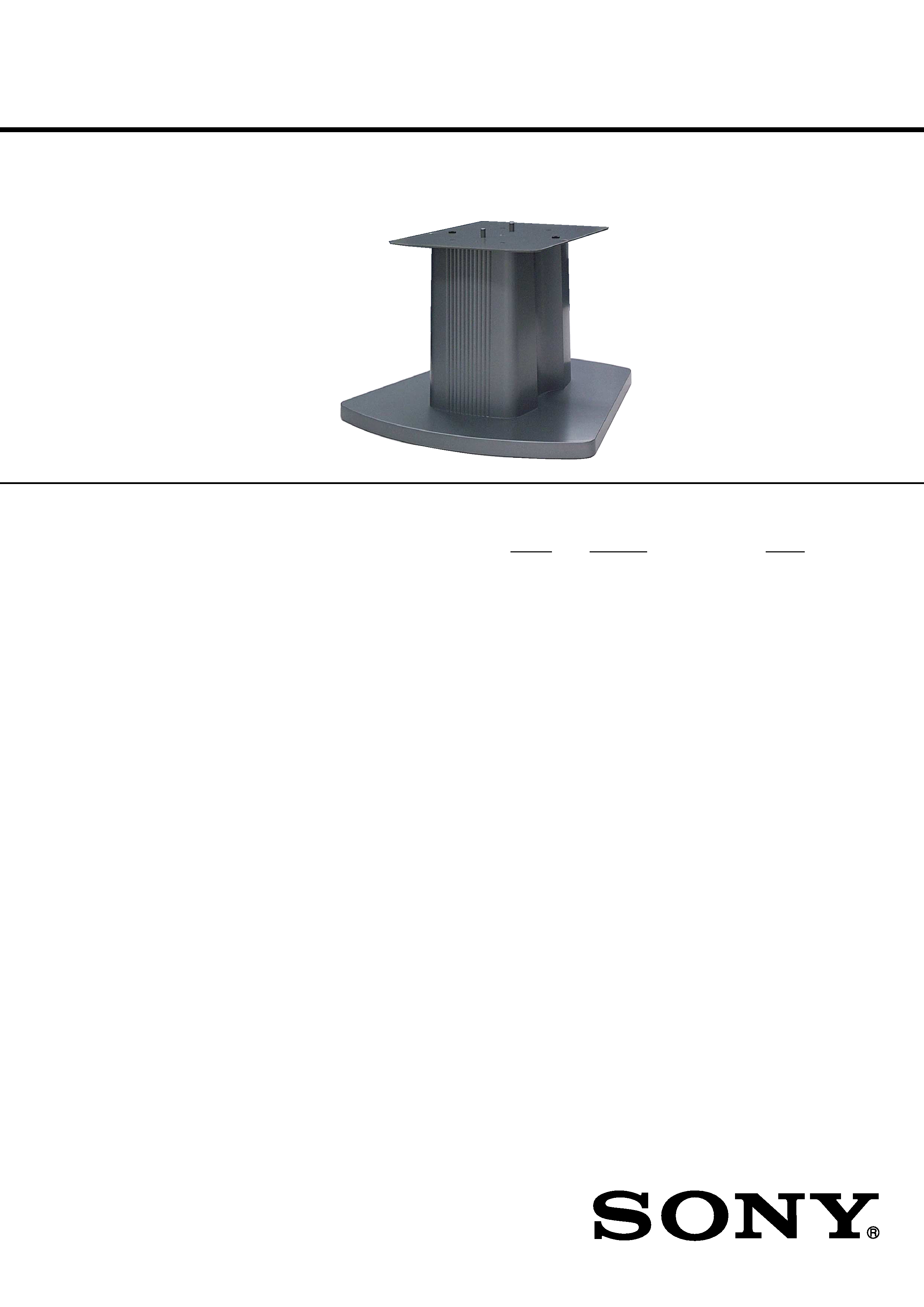 Published by Sony Engineering Corporation
4-240-945-01 SCREW, STEP (for MAIN UNIT)
4-240-957-11 MANUAL, INSTRUCTION
(ENGLISH, FRENCH, GERMAN, SPANISH, DUTCH,
SWEDISH, ITALIAN, PORTUGUESE, POLISH,
RUSSIAN, TRADITIONAL CHINESE, ARABIC, KOREAN)
7-682-566-09 SCREW +B 4X20 (for SUBWOOFER)
A-4680-876-A OVERALL ASSY
Approx. 3.4 kg (7 lb 8 oz)
Design and specifications are subject to change without notice.
· This product is a stand designed
exclusively for use with the DHC-
FL7D, DHC-FL5D, and DHC-FL3.
Do not use this product with other
---

Clicking the version allows you to jump to the revised page.
Also, clicking the version at the upper right on the revised page allows you to jump to the next revised
---