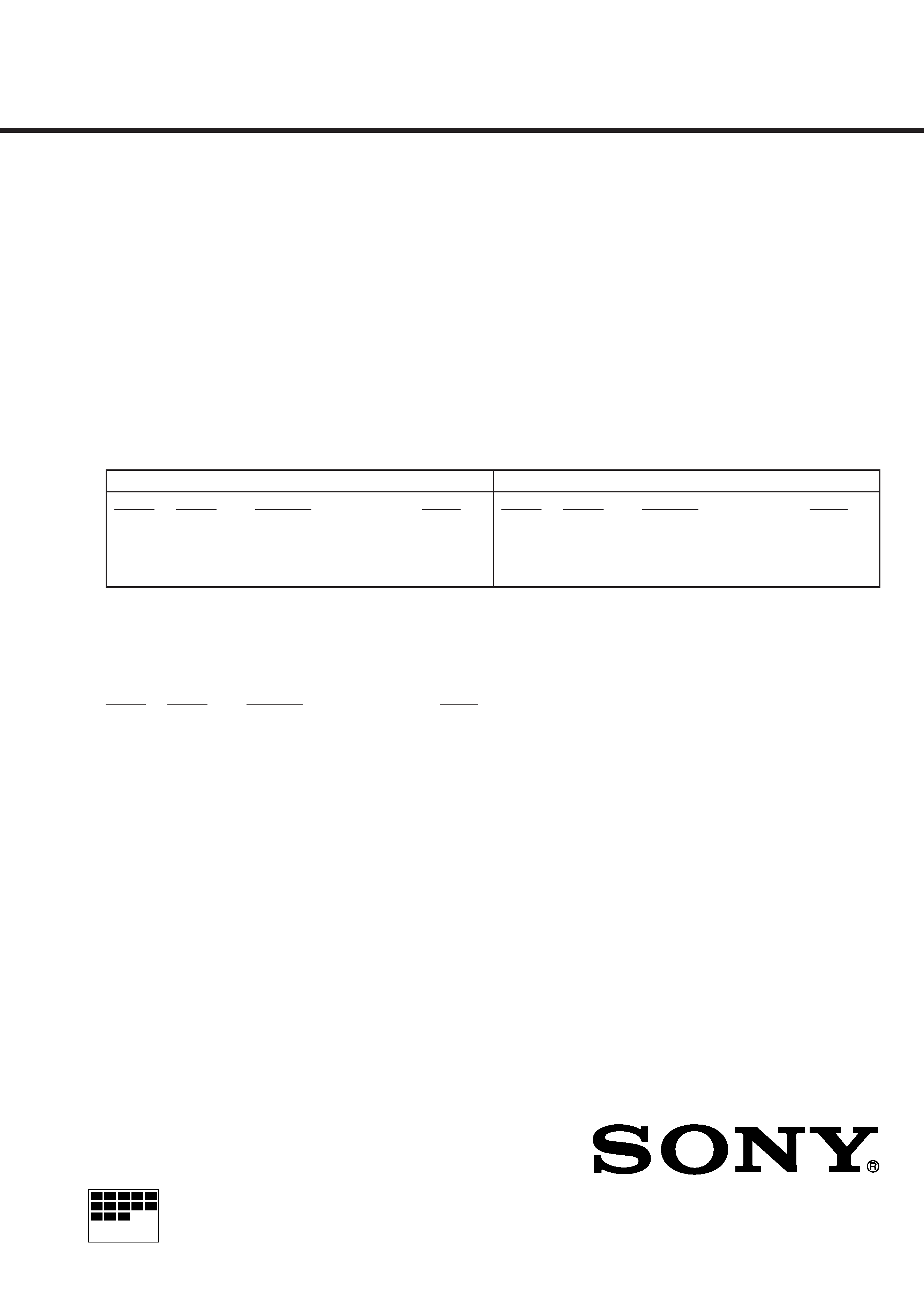 X-3376-760-1 CABINET (REAR) (CF-O) SUB ASSY
X-3376-759-1 HOLDER (CF-MS) SUB ASSY
Personal A&V Products Company
Printed in Japan © 1999. 1
Published by Quality Engineering Dept.
X-3374-834-1 CABINET (REAR) SUB ASSY (BLACK)
X-3374-836-1 HOLDER (CF-MB) SUB ASSY (BLACK)
Model WM-FX165 is almost same as WM-FX163 model.
This manual contains only the points which differ from WM-FX163
However accessories and packing materials are all listed.
For the informations not contained in this manual, please refer to
WM-FX163 service manual (9-923-302-
2. ACCESSORIES & PACKING MATERIALS
1-505-521-11 HEADPHONE (MDR-023)
3-008-925-01 CUSHION (UPPER)
3-008-926-01 CUSHION (LOWER)
3-861-487-11 MANUAL, INSTRUCTION (ENGLISH, FRENCH)
X-3372-629-1 CLIP ASSY, BELT
· Items marked "*" are not stocked since they are seldom required for
Some delay should be anticipated when ordering these items.
---