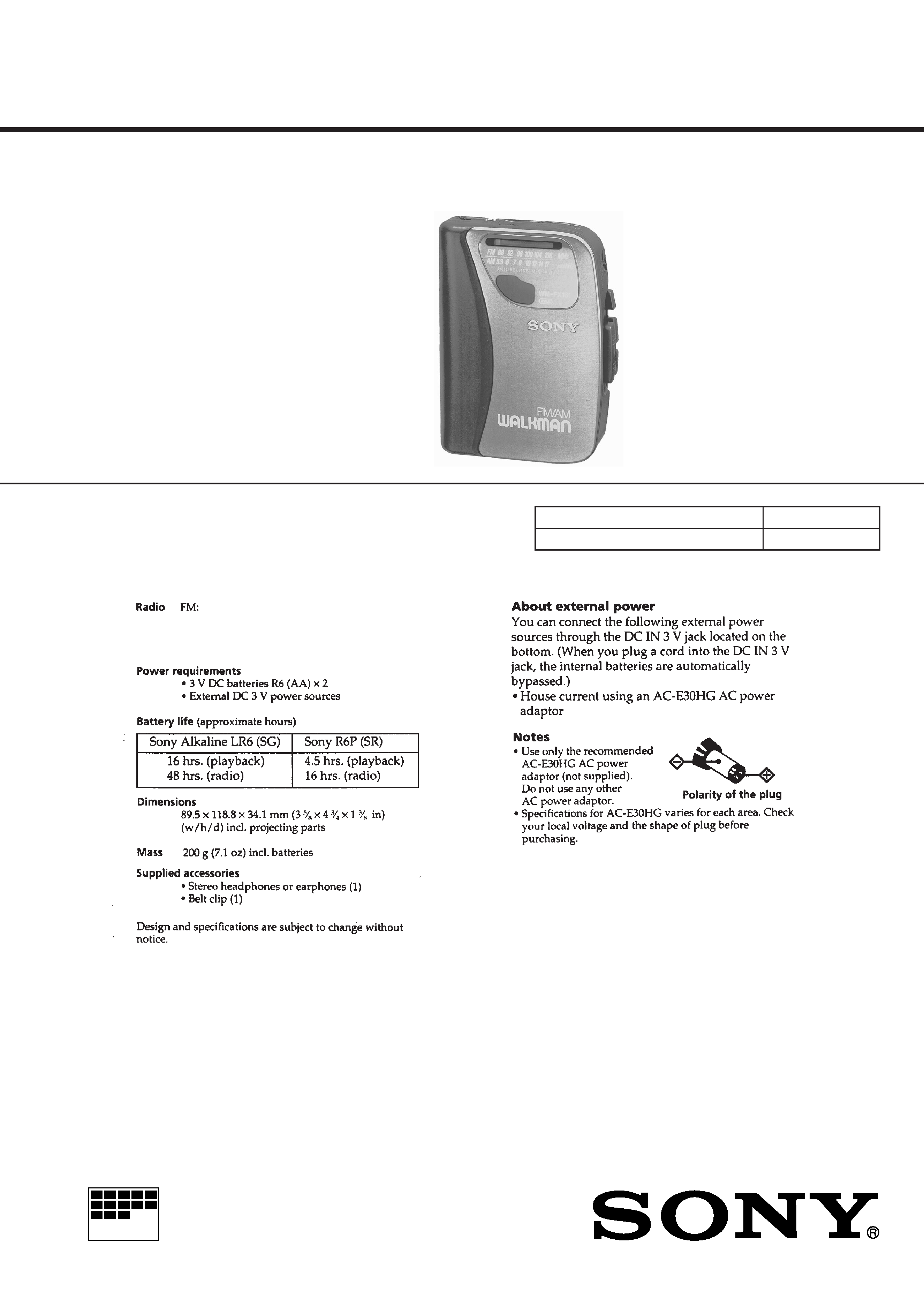 Model Name Using Similar Mechanism WM-FX101
Tape Transport Mechanism Type
87.6 ­ 108 MHz (Canadian)
AM: 530 ­ 1,710 kHz (Canadian)
---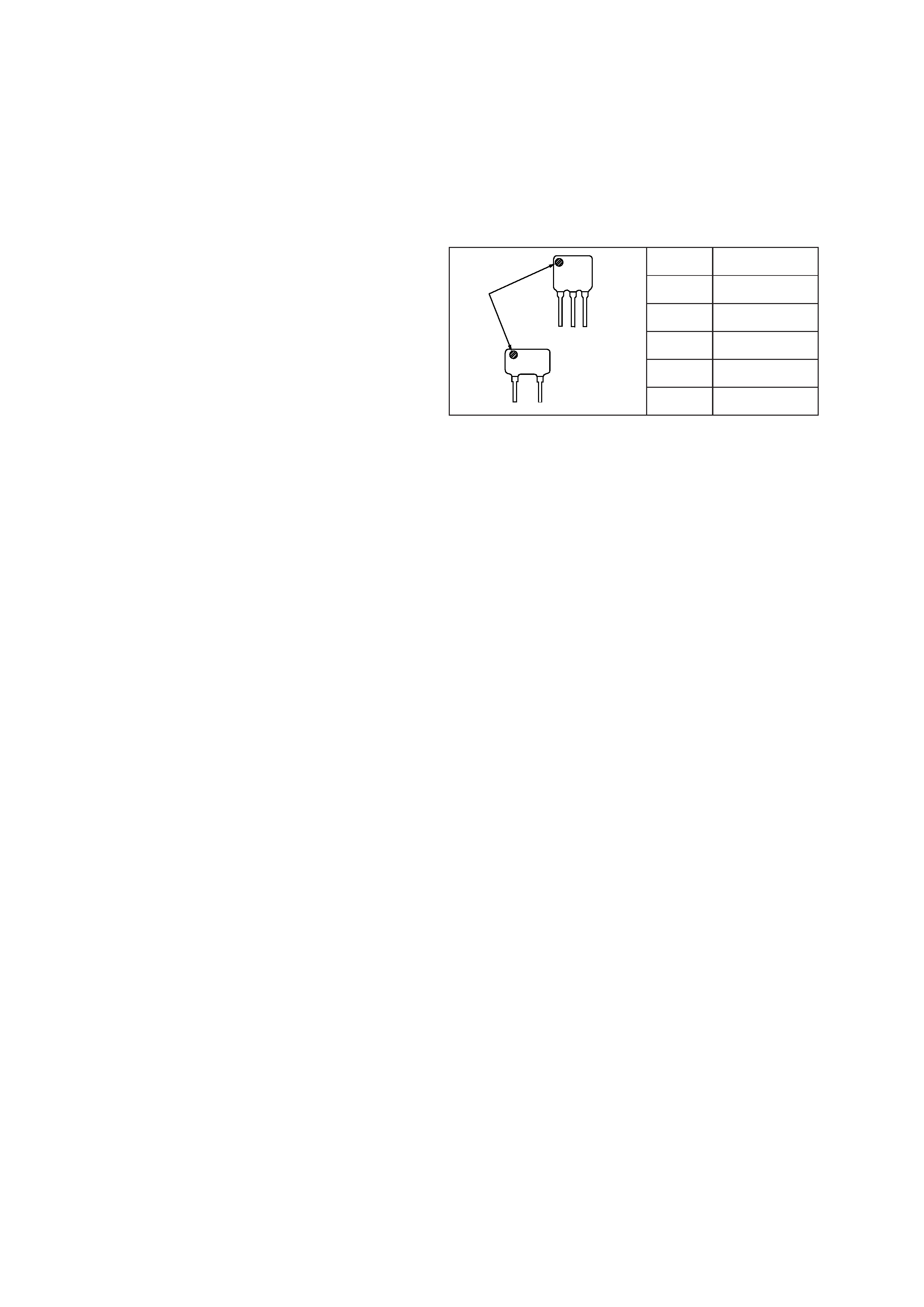 GENERAL
................................................................... 3
DISASSEMBLY
......................................................... 4
DIAL POINTER SETTING
.................................. 6
MECHANICAL ADJUSTMENTS
....................... 7
ELECTRICAL ADJUSTMENTS
......................... 7
6-1. Block Diagram ................................................................ 9
6-2. Printed Wiring Board ...................................................... 11
6-3. Schematic Diagram ......................................................... 13
EXPLODED VIEWS
................................................ 16
ELECTRICAL PARTS LIST
............................... 18
Flexible Circuit Board Repairing
· Keep the temperature of the soldering iron around 270 °C dur-
· Do not touch the soldering iron on the same conductor of the
circuit board (within 3 times).
· Be careful not to apply force on the conductor when soldering
Notes on chip component replacement
· Never reuse a disconnected chip component.
· Notice that the minus side of a tantalum capacitor may be dam-
HOW TO CHANGE THE CERAMIC FILTERS
This model is used two ceramic filters of CF2 and X2.
You must used same type of color marked ceramic filters in order
to meet same specifications.
Therefore, the ceramic filter must changed two pieces together
since it's supply two pieces in one package as a spare parts.
---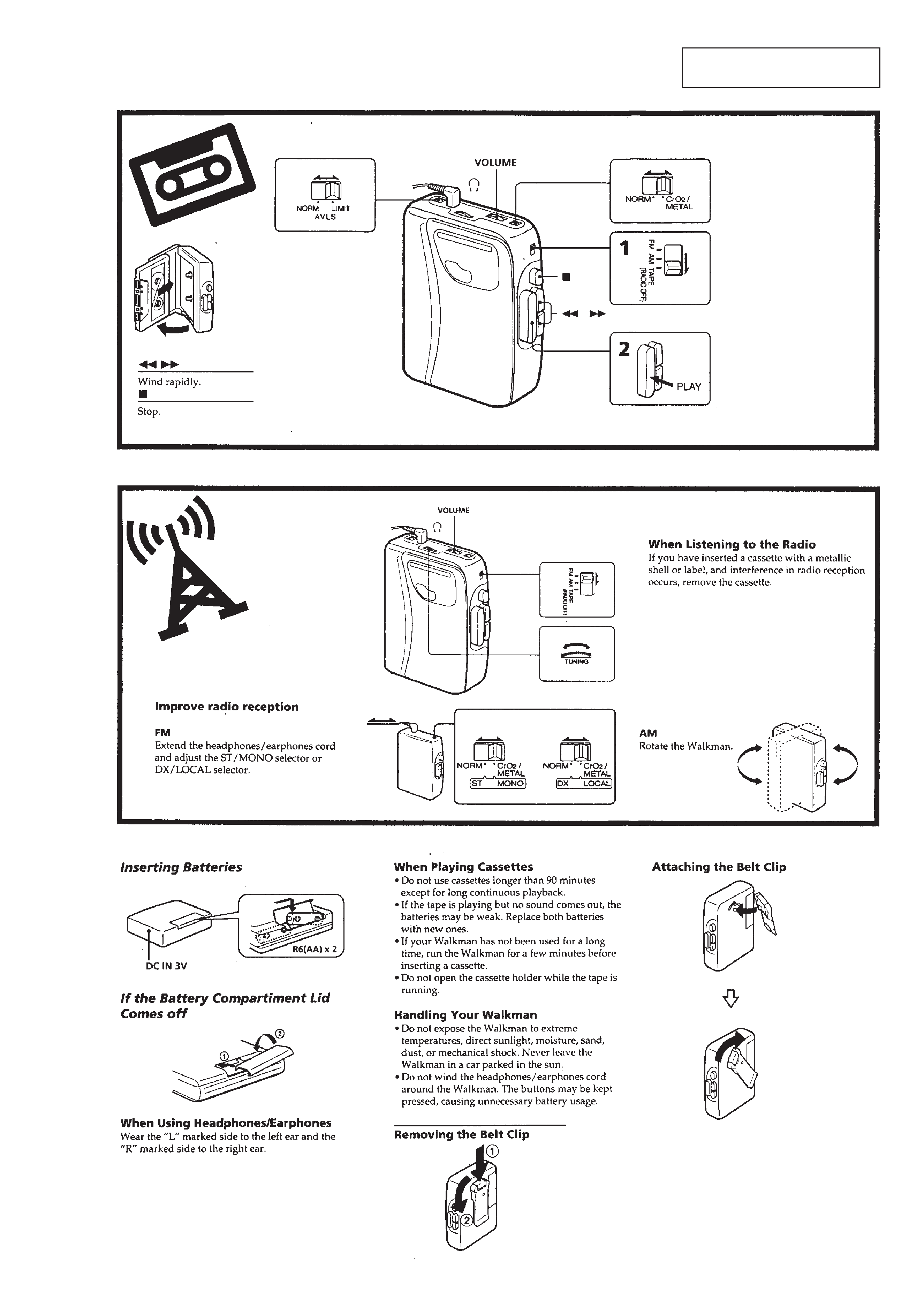 This section is extracted from
---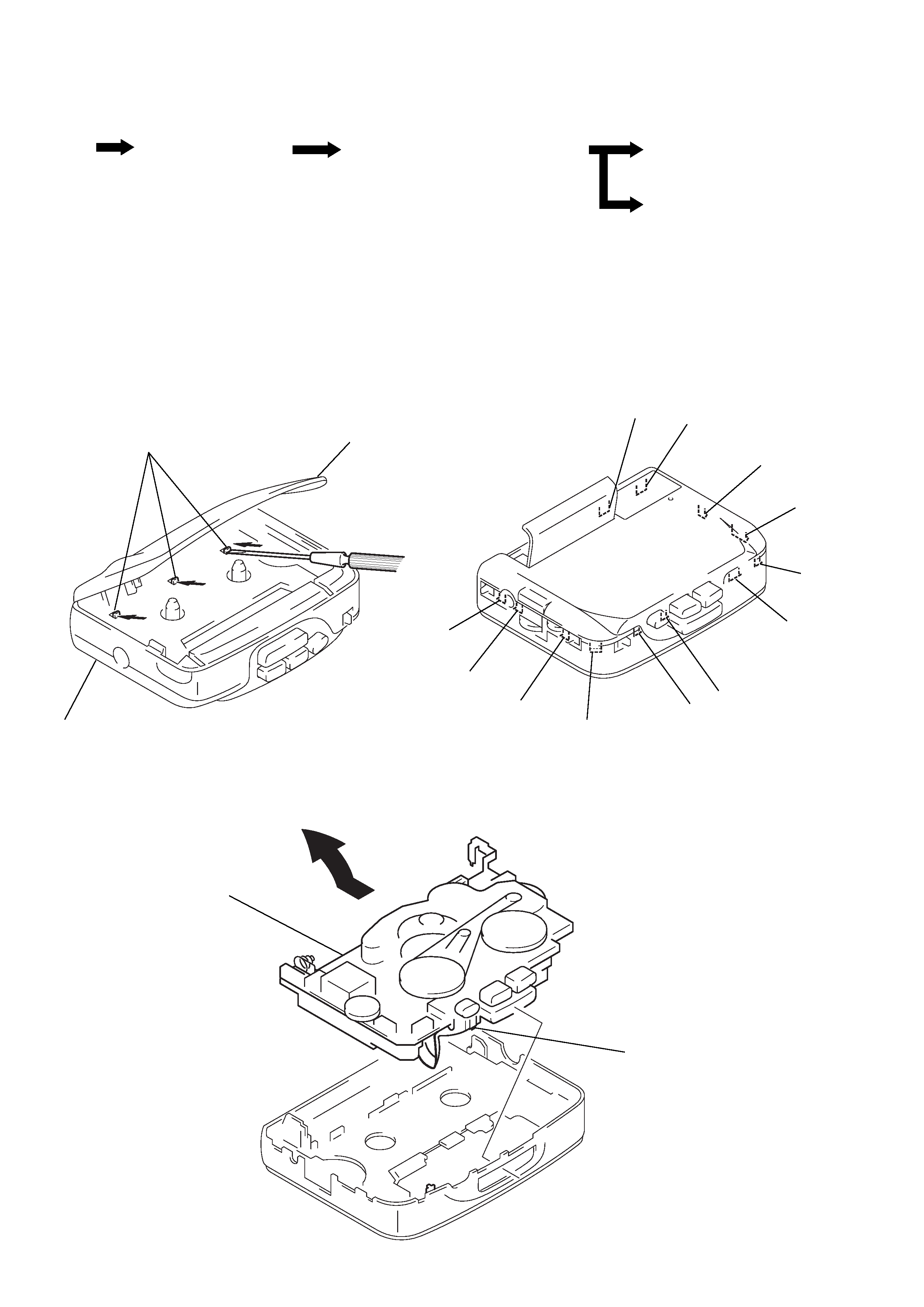 1 Insert the precision screw driver
(1.4 mm flat-blade) in to the slit
at claw A and release the claw.
2 Remove the cabinet (rear) ass'y. (Re-
lease all claw B to M in alphabetical
MECHANISM DECK (MF-WMFX103Y-48)
Note: Follow the disassembly procedure in the numerical order given.
· This set can be disassembled in the order shown below.
1 Remove the mechanism deck
(MF-WMFX103Y-48) and MAIN board
in the direction of the arrow.
Note: Make sure to put the head
flexible board to ditch before
install the mechanism deck
MECHANISM DECK (MF-WMFX103Y-48)
---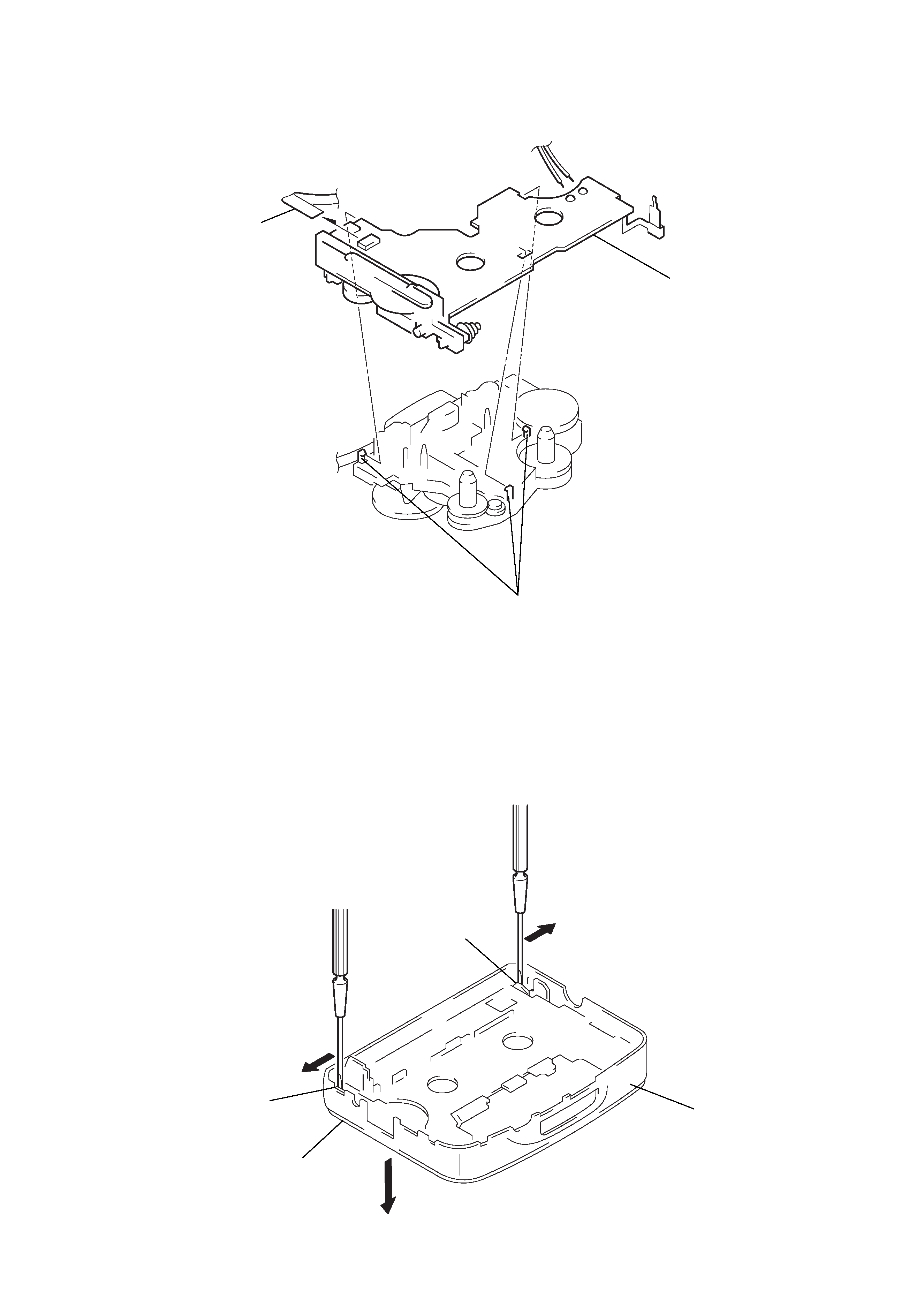 1 Insert a precision screwdriver
(1.4 mm flat-blade) vertically
in to portion A to release
---