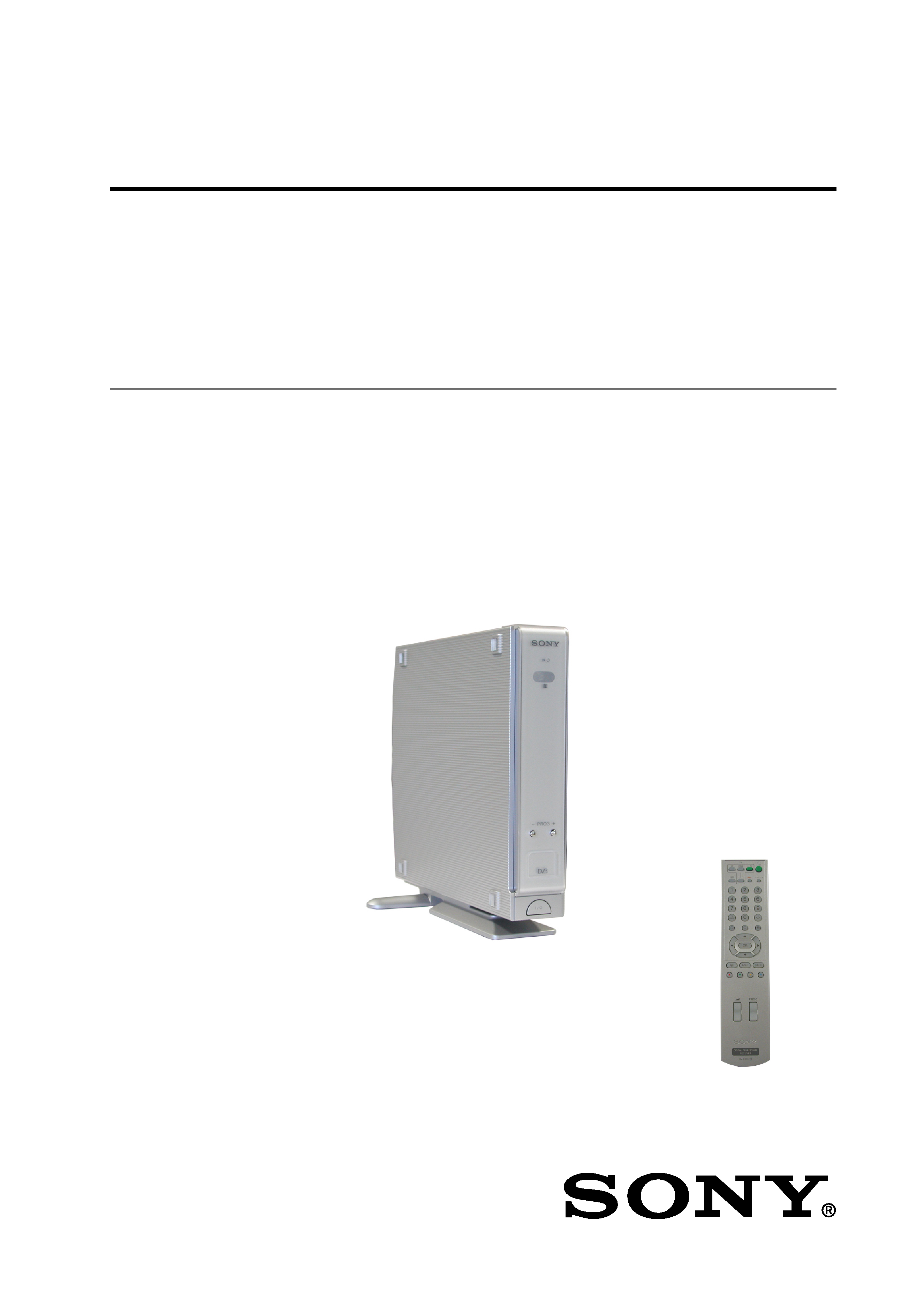 ---

Special Remote Commander Data Code
Entering the TT Command Number
Cancelling a Command Entry
Power Supply Detailed Description
8.3.1 Multimedia Processor & Clock Generator ....................
8.3.2 Front Panel & Reset
8.3.4 Audio DAC & Smartlink Switch
---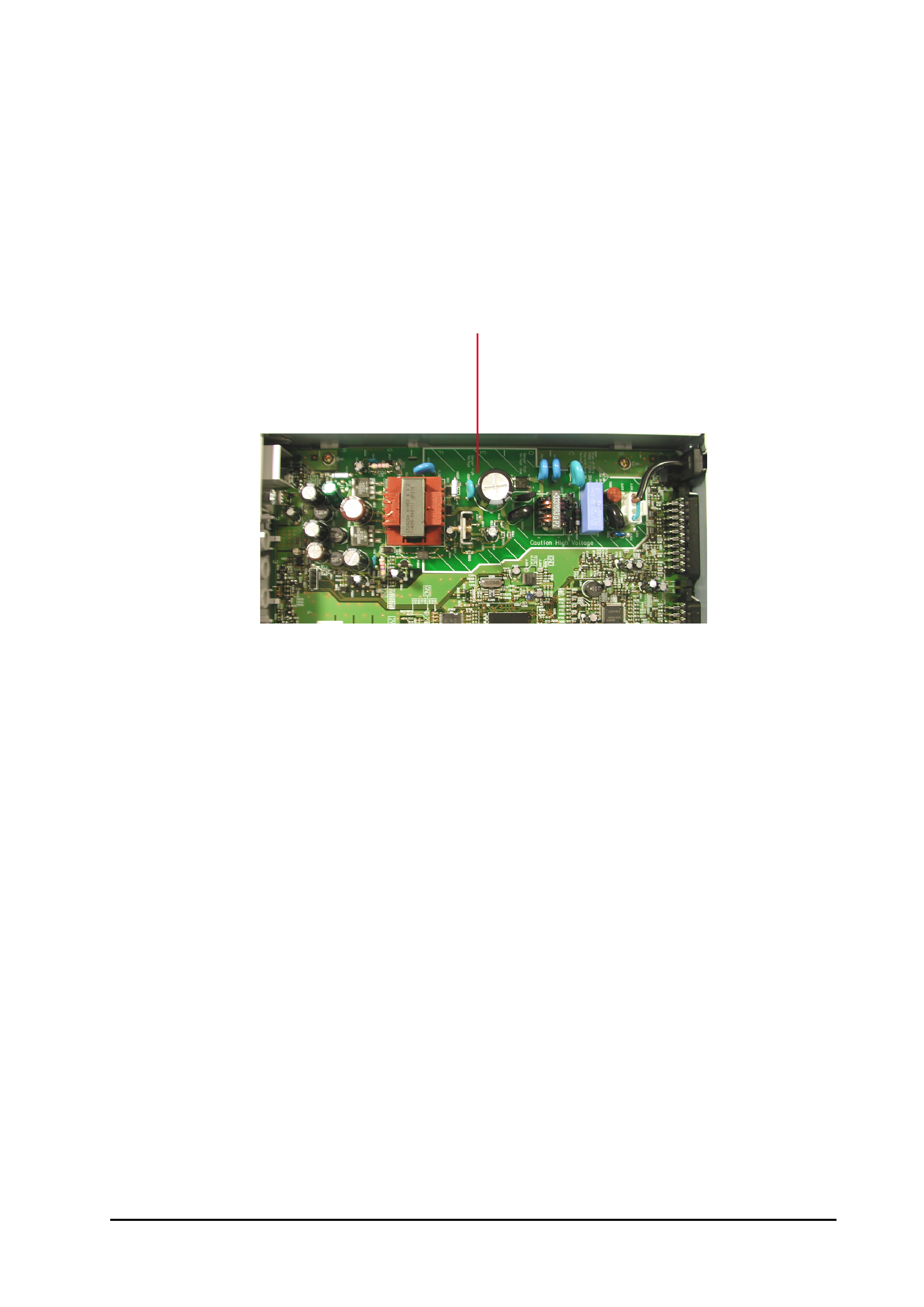 Dangerously high voltages exist on the Power Supply Unit (PSU) PWB (See Fig 1).
FOR THIS REASON,THE RECEIVER MUST ALWAYS BE DISCONNECTED FROM THE MAINS SUPPLY
BEFORE ANY WORK DETAILED IN THIS MANUAL IS CARRIED OUT.
Anti-static precautions should be taken when handling the PWB. Once removed from its fixings, the PWB can
become flexible. Care should be taken to avoid damage to the PWB or components.
All fixings must be replaced correctly for correct performance and continued safety compliance.
---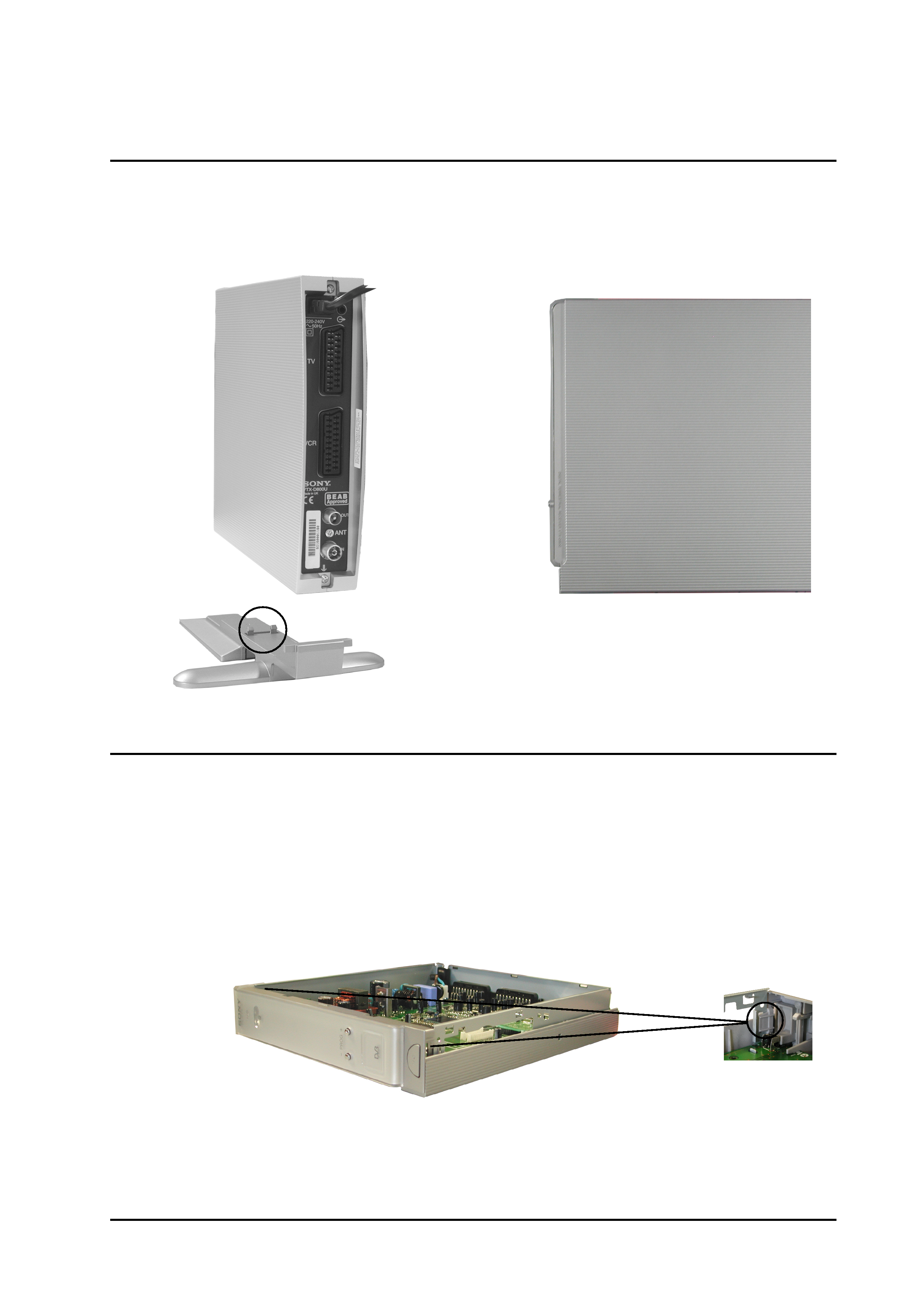 Remove the foot by releasing the clips circled and easing the foot carefully away from the unit. Remove the 2
screws located at the rear of the unit (shown arrowed). Lift the front of the cover slightly and slide towards the rear
of the unit until it is clear. Reassembly is the reversal of removal.
Remove the cover as indicated above. Carefully unhook the front panel locating clips from the chassis, pull the
front panel gently forward and lift clear.
---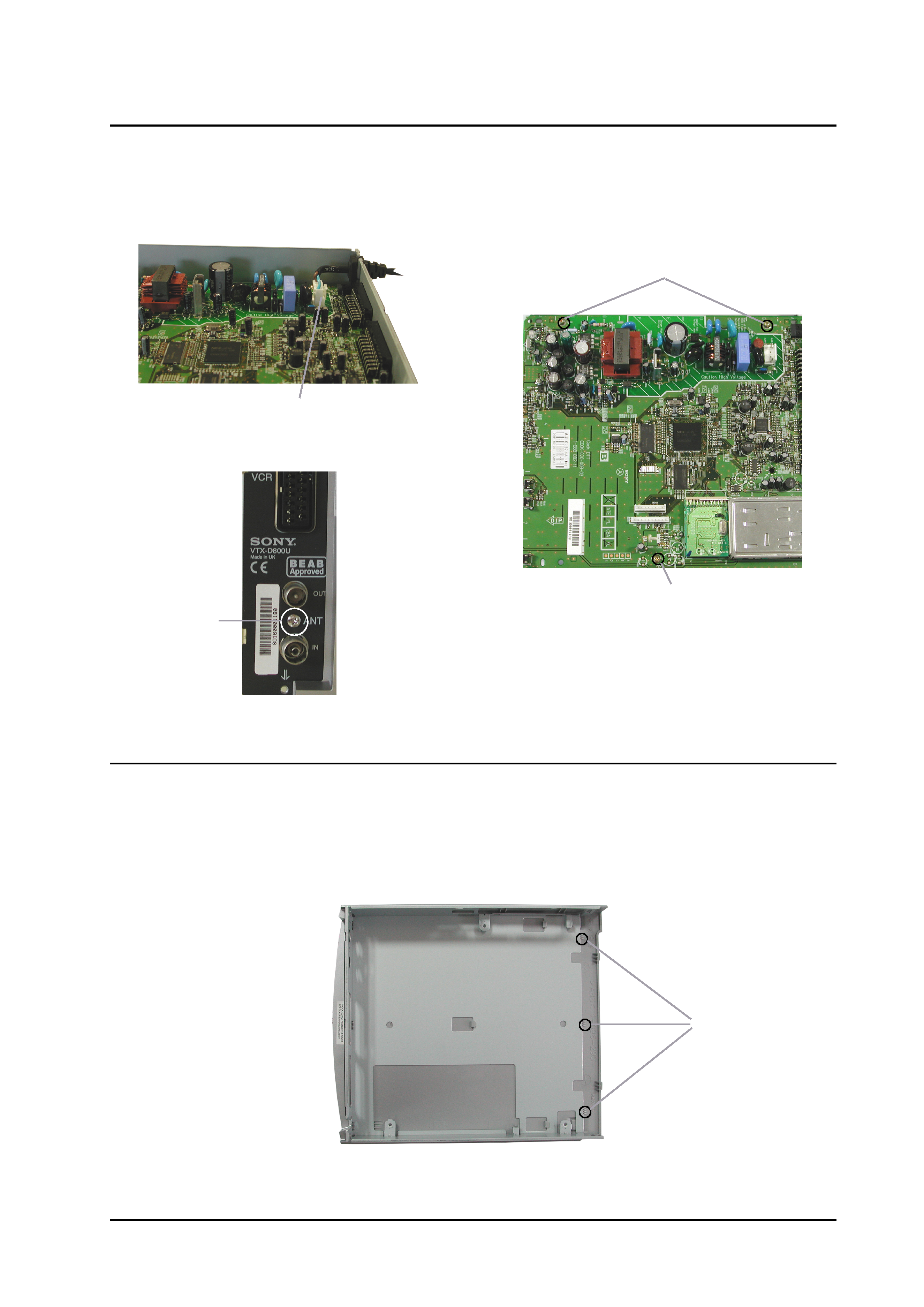 Remove the cover and front panel as indicated in [1-
1] and [1-2]. Disconnect CN600 power cord and remove from
unit. Remove the 1 Philips screw from the rear panel. Remove the 3 Philips screws from the circuit booard. The B
board can then be lifted clear of the chassis.
To remove, lift the front of the chassis slightly to clear the stops and slide forward out of the bottom cover.
---