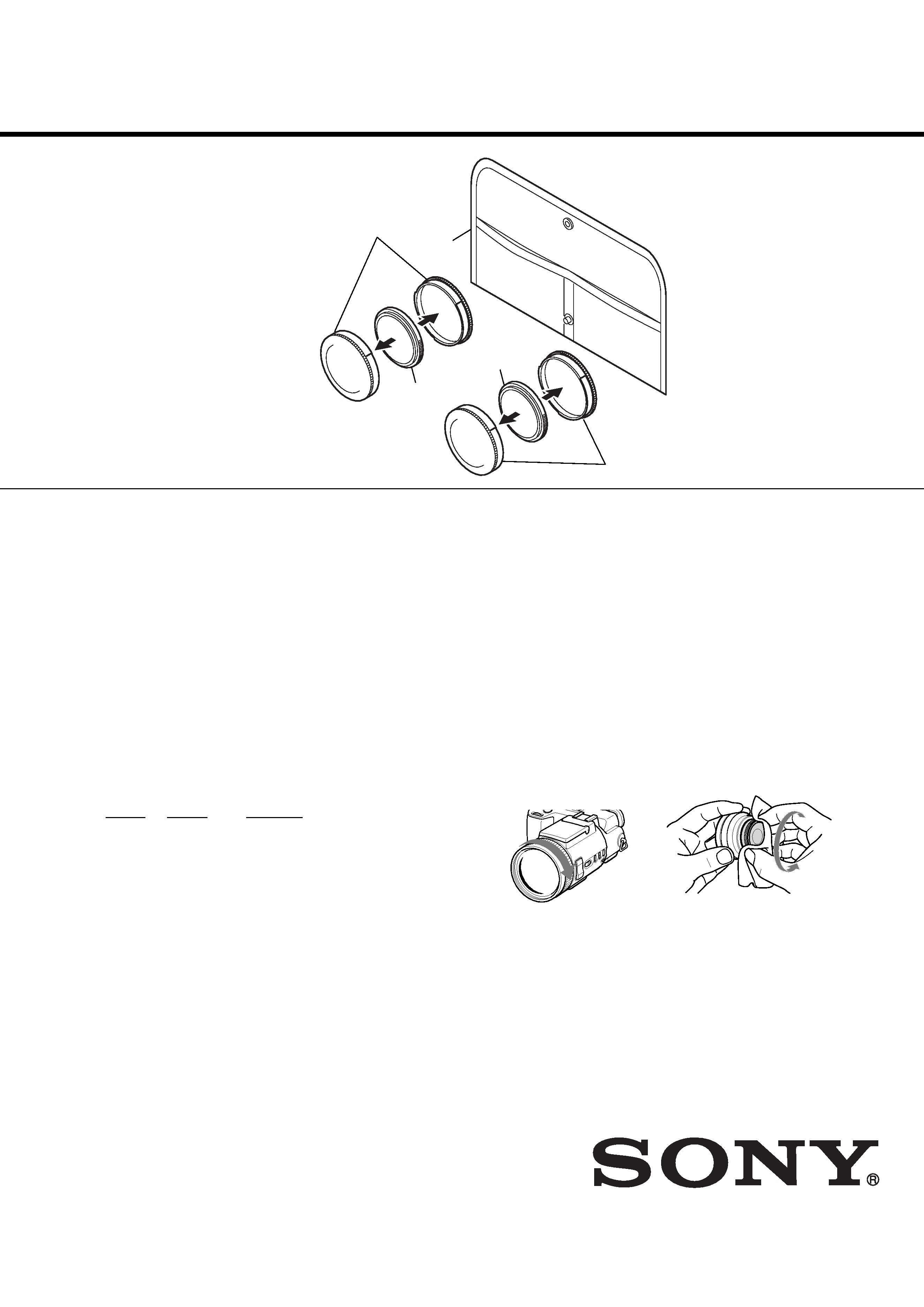 Published by DI Customer Center
SPECIAL EFFECT FILTER KIT
3-061-404-01 CASE, FILTER
3-078-662-01 FILTER, SOFT
3-078-663-01 FILTER, CLOTH SCREEN
Maximum diameter Approx. ø62 mm
Filter Case (2), Soft Case (1)
Design and specifications are subject to change without
When removing the Soft filter attached to the conversion lens, put a
soft cloth over the filter and screw it off carefully to avoid injury.
· As its name suggests, the Soft filter softens unwanted details of a
subject. It is effective for portraits, pictures of flowers, etc.
· The Cross Screen filter adds a four-cross flare to every light source
point in a picture. It is effective for expressing dramatic lighting,
such as streetlights, etc.
Attaching the Soft filter/Cross Screen
· Attach and tighten firmly the Soft filter or Cross Screen filter onto
the screw threads of the camera lens.
*The camera you attach the filter to does not have to be the
---

---