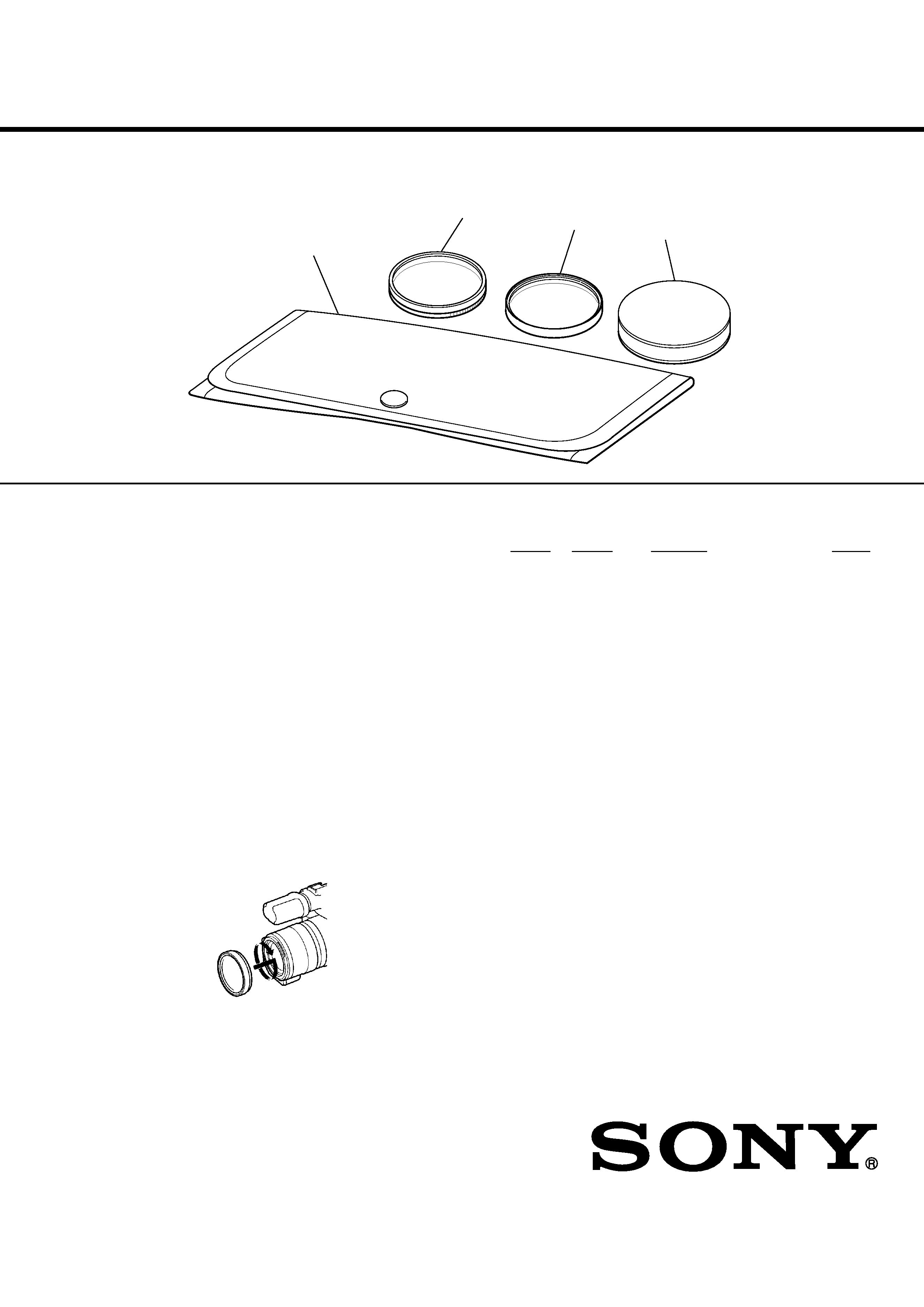 3-061-402-01 PROTECTOR, MC
3-061-404-01 CASE, FILTER
3-061-416-11 MANUAL, INSTRUCTION (ENGLISH,FRENCH,
GERMAN,ITALIAN,SPANISH,DUTCH,
PORTUGUESE,SWEDISH,RUSSIAN,
TRADITIONAL CHINESE,ARABIC,KOREAN)
· This PL (Polarizing) filter is effective for removing light reflections from glass and
water surfaces, as well as brightening the hue and enhancing the color contrast when
· The MC protector prevents the camera lends from dust or sand.
· These protectors are multi coated (MC) type and hard to be damaged.
Attaching the PL filter/MC protector
Attach and tighten the PL filter or MC protector onto the screw threads of the camera
lens accessory position of the camcorder.
Personal VIDEO Products Company
Printed in Japan ©2000. 4
Published by Safety & Service Engineering Dept.
Cleaning the PL filter/MC protector
Brush off the dust on the surface of the lens with a blower brush or soft brush.
Wipe off fingerprints or other smears with a soft cloth slightly moistened with a mild
---