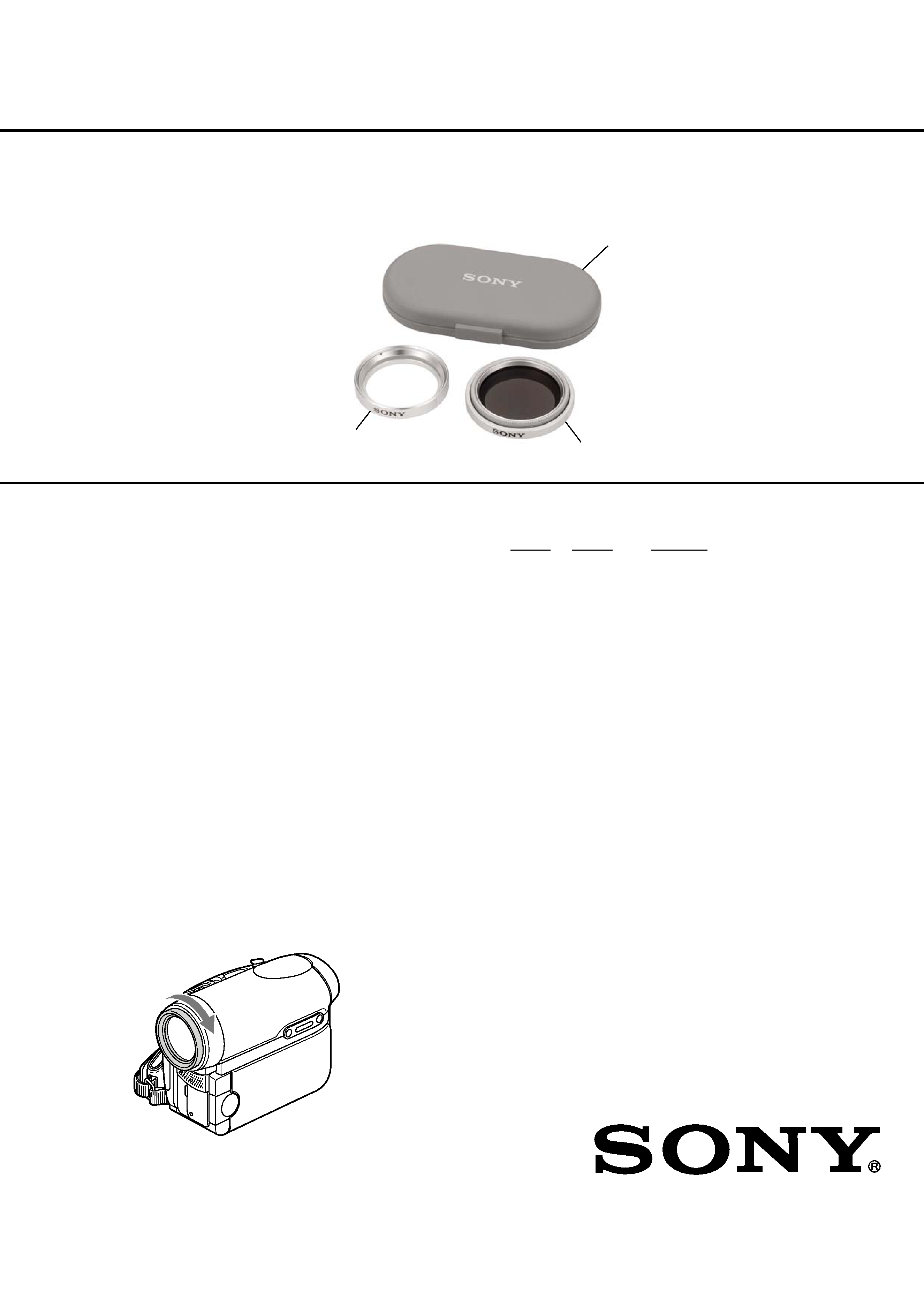 X-2048-510-1 PROTECTOR ASSY, MC
X-2048-511-1 FILTER ASSY, PL
X-2048-512-1 CASE ASSY, FILTER
2-587-115-01 MANUAL, INSTRUCTION (JAPANESE,
ENGLISH, FRENCH, SPANISH, GERMAN,
DUTCH, SWEDISH, ITALIAN, PORTUGUESE,
POLISH, RUSSIAN, SIMPLIFIED CHINESE,
TRADITIONAL CHINESE, ARABIC, KOREAN)
Published by DI Technical Support Section
Design and specifications are subject to change without notice.
Attaching the PL filter / Protector
Attach and tighten the PL filter or Protector onto the screw
threads of the camera lens.
* The camera you attach the PL filter to does not have to be the
The PL filter and Protector of this kit cannot be used with other
filters or conversion lenses.
Notes on cleaning / storage of the PL
· Brush off any dust on the surface of the lens with a blower
brush or soft brush. Wipe off fingerprints or other smears with
a soft cloth slightly moistened with a mild detergent solution.
· The PL filter needs to be carefully stored in a place not
°C / 140 °F) or in direct sunlight
because the PL filter is sensitive to heat and ultra violet rays
due to the coating process of the polarizing film between
---

---