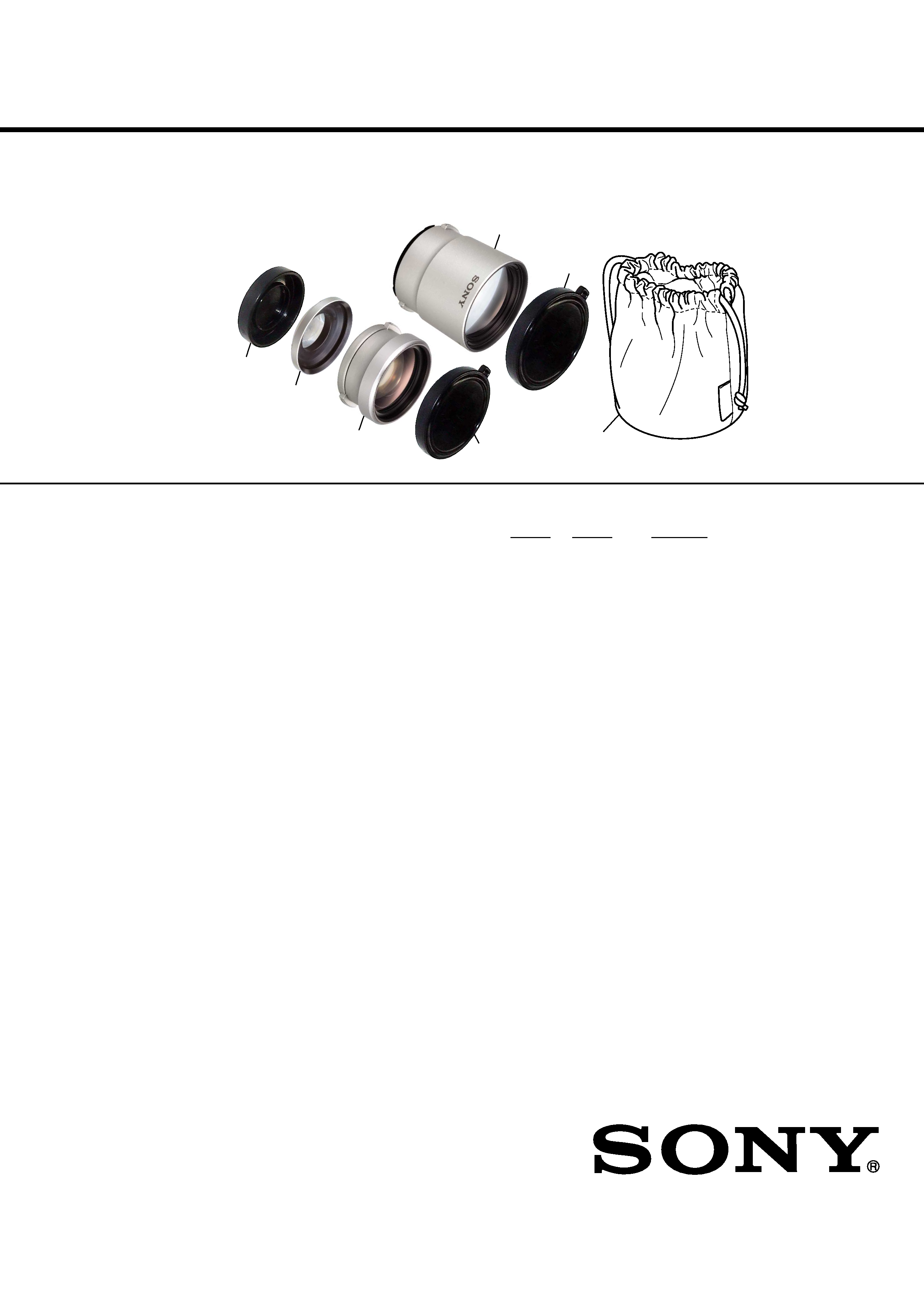 3-091-204-01 ASSY, TELE CONVERTER
3-091-205-01 ASSY, WIDE CONVERTER
3-090-586-01 CAP (1), FRONT
3-090-587-01 CAP (2), FRONT
2-024-364-01 RING, ADAPTOR
3-090-589-01 POUCH, CARRYING
Published by DI CS Strategy Div
6 groups, 6 elements (tele),
3 groups, 3 elements (wide)
Screw thread for the digital still camera/video camera recorder
Length: Approx. 72.5 mm (2
7
/
8
in.)
Mass (excluding the caps)
Lens caps (3) (for the front, mid and back of the lens)
Operating instructions (1)
Design and specifications are subject to change without notice.
---

---