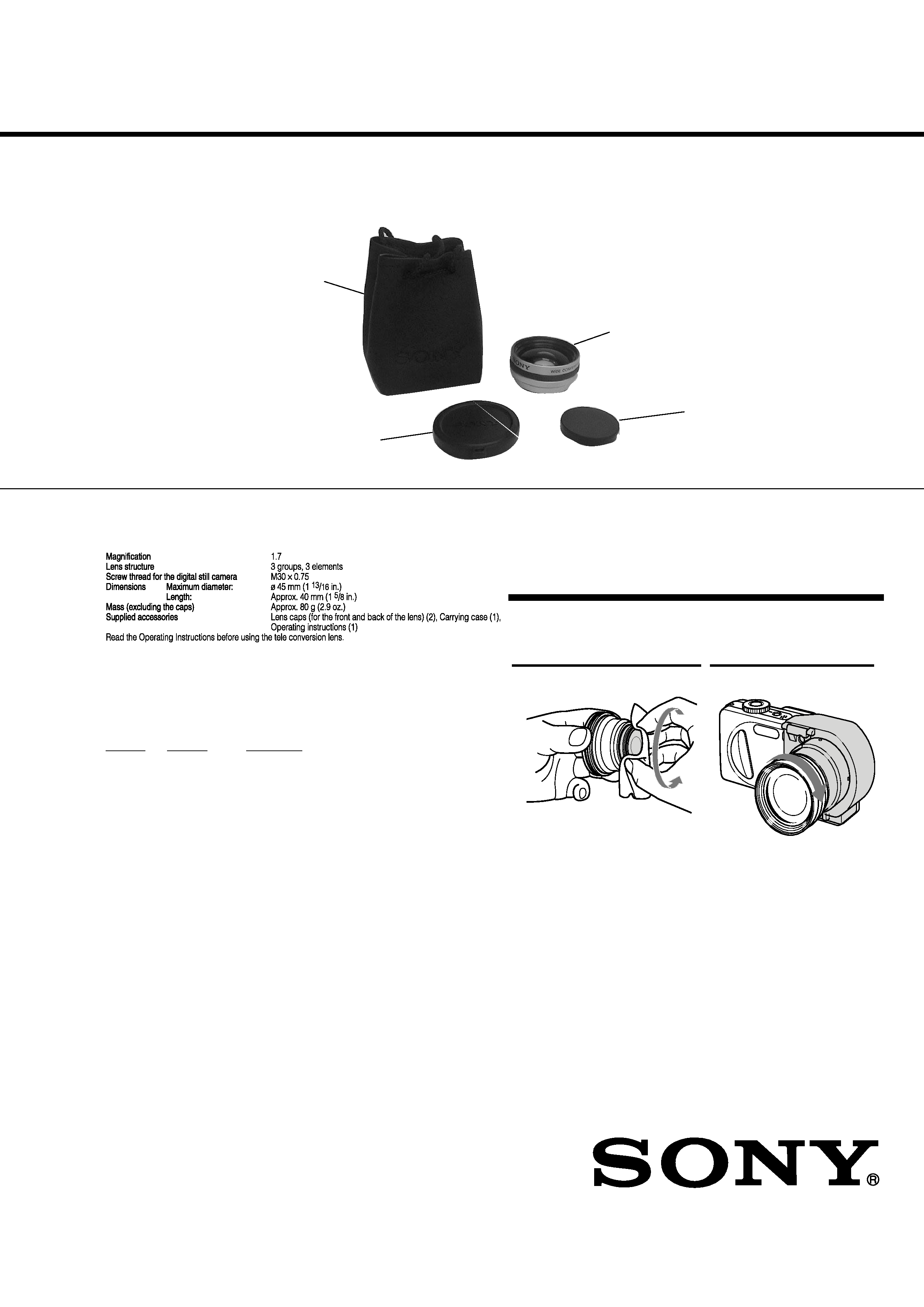 Published by DI Customer Center
WIDE/TELE CONVERSION LENS
3-082-736-01 LENS (MAIN), T
Design and specifications are subject to change without notice.
Caution for detachment of the MC protector
To take off the MC protector attached to the conversion lens e
over the MC protector and slowly screw it off. (see illustrati
To avoid injury, be careful not to drop the lens.
Careless handling may cause unexpected injury.
1
Remove the lens caps on the front and rear of the wide/tele
2
Mount the lens on the camera or the lens adaptor. (see illu
* The camera you attach the lens to does not have to be the ill
---