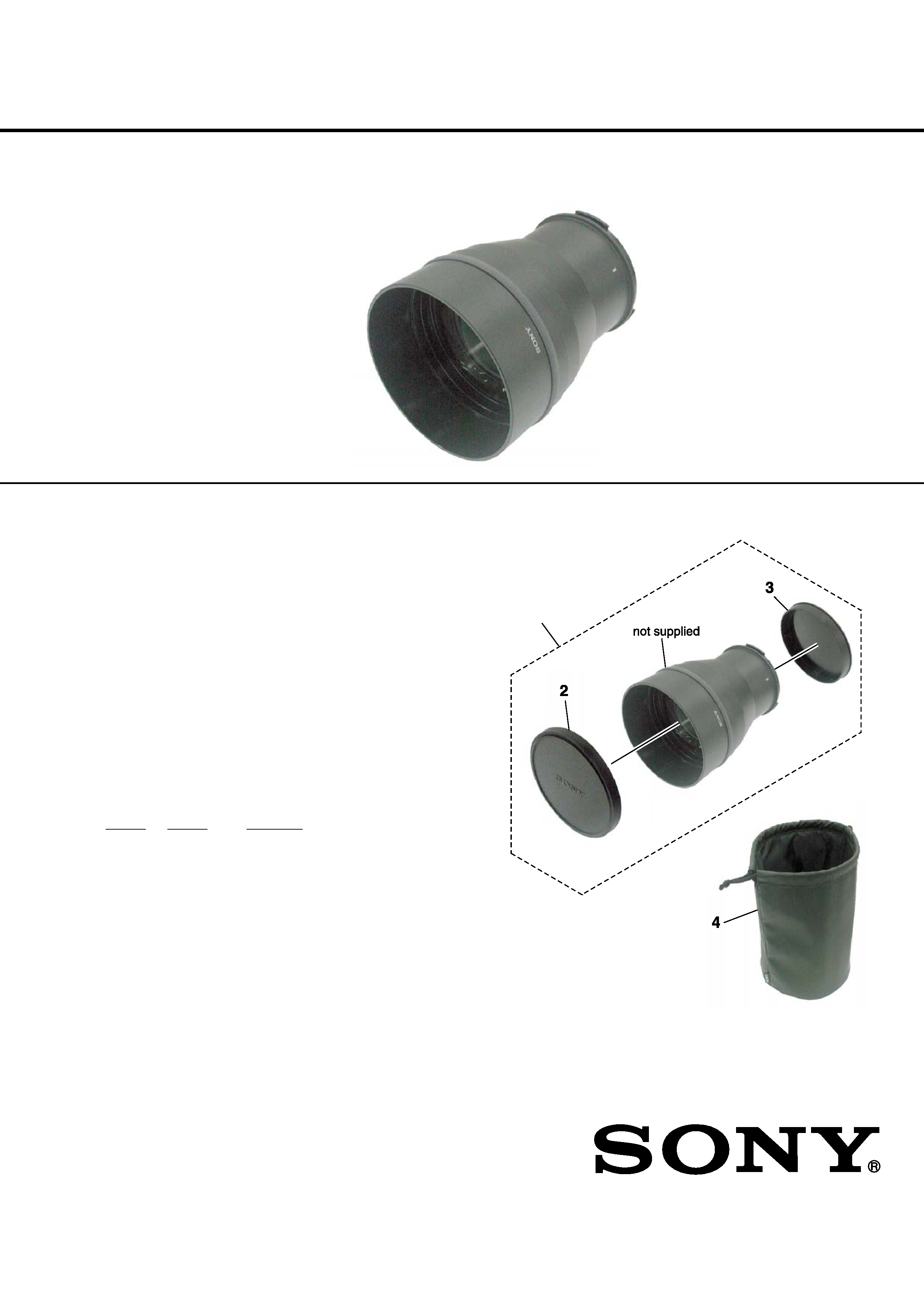 X-2067-860-1 LENS ASSY, TELE END CONVERSION
2-650-943-01 POUCH, CARRYING
Published by DI Technical Support Department
The Sony VCL-DEH17R conversion lens is designed for use with the Sony
digital still camera DSC-R1 (referred to below as "camera").
The VCL-DEH17R is for use with a maximum telephoto position only.
To use the conversion lens you also need to purchase a lens adaptor (VAD-RA).
Approx. ø115 mm (4
5
/
8
in.)
Approx. 145 mm (5
3
/
4
in.)
Mass (excluding the caps)
Approx. 950 g (2 lb 2 oz.)
Tele end conversion lens (1),
Lens cap (for the front and back of the lens) (2),
Set of printed documentation
Design and specifications are subject to change without notice.
---

---