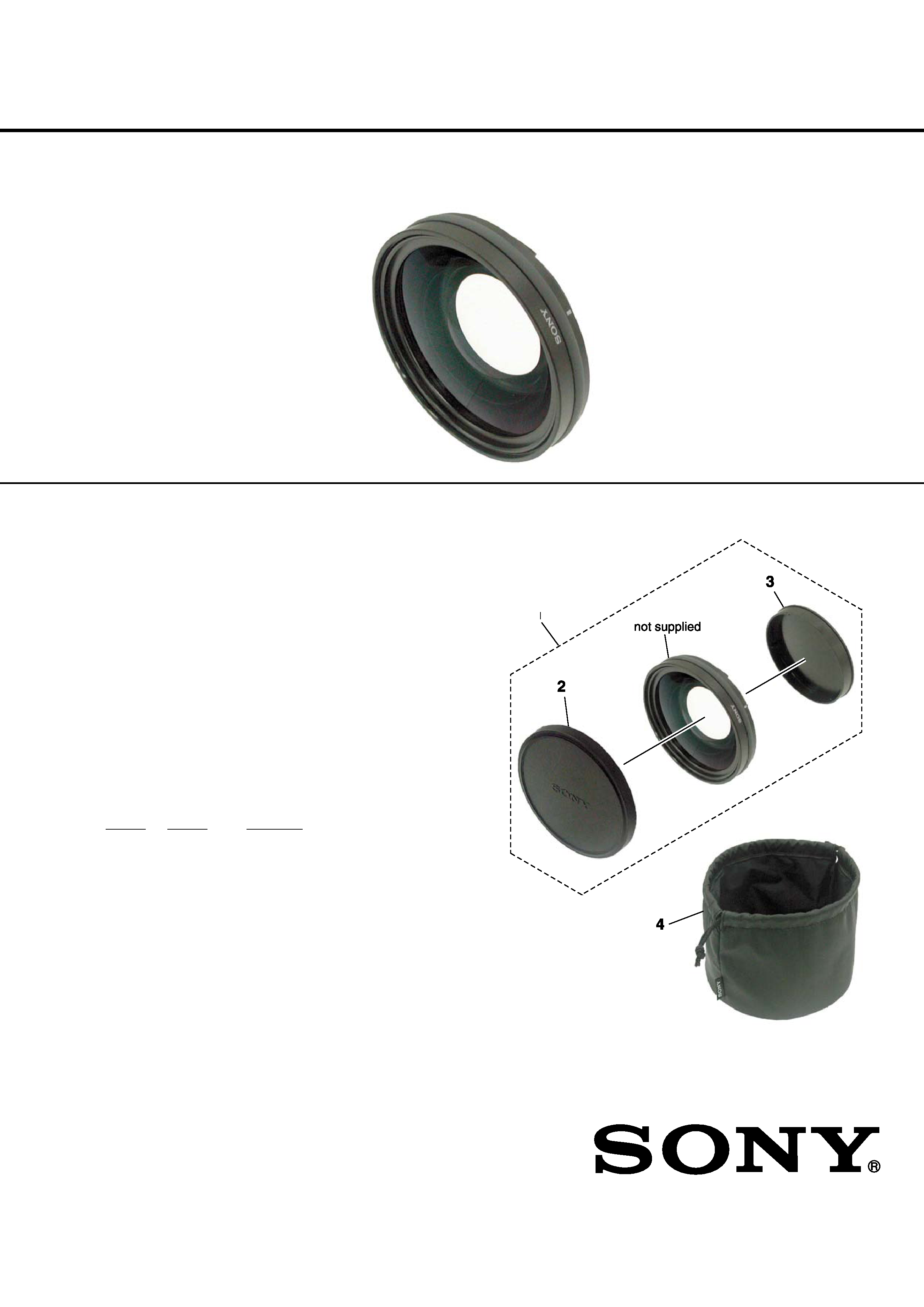 X-2067-850-1 ASSY, WIDE END CONVERSION
2-650-738-01 POUCH, CARRYING
Published by DI Technical Support Department
The Sony VCL-DEH08R conversion lens is designed for use with the Sony
digital still camera DSC-R1 (referred to below as "camera").
The VCL-DEH08R is for use with a maximum wide-angle position only.
To use the conversion lens you also need to purchase a lens adaptor (VAD-RA).
Approx. ø115 mm (4
5
/
8
in.)
Approx. 35 mm (1
7
/
16
in.)
Mass (excluding the caps)
Wide end conversion lens (1),
Lens cap (for the front and back of the lens) (2),
Set of printed documentation
Design and specifications are subject to change without notice.
---

---