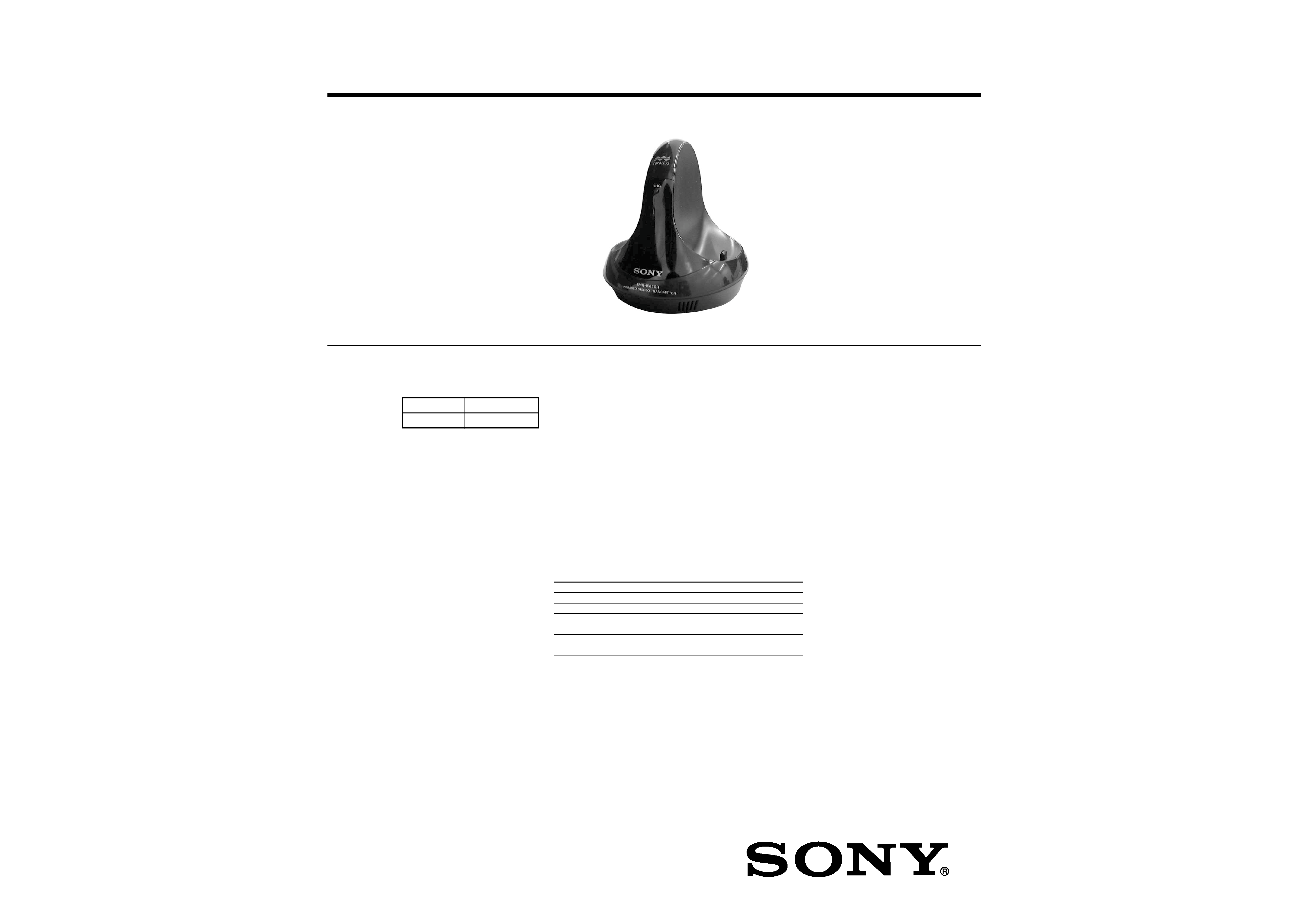 TMR-IF630R is the component model block one in the MDR-IF630RK.
COMPONENT MODEL NAME FOR MDR-IF630RK
Modulation system Frequency modulation
DC IN 9V jack accepts power supplied from the
AC power adaptor for use on the following voltages:
Japan (except for Japanese
110 V/120 V/220 V/240V AC, 50/60 Hz
220 ­ 230 V AC, 50/60Hz or
Phono jacks/stereo mini jack
Approx. 130 x 135 x 150 mm
(5
1
/
4
x 5
3
/
8
x 6 in) (w/h/d)
Design and specifications are subject to change without notice.
---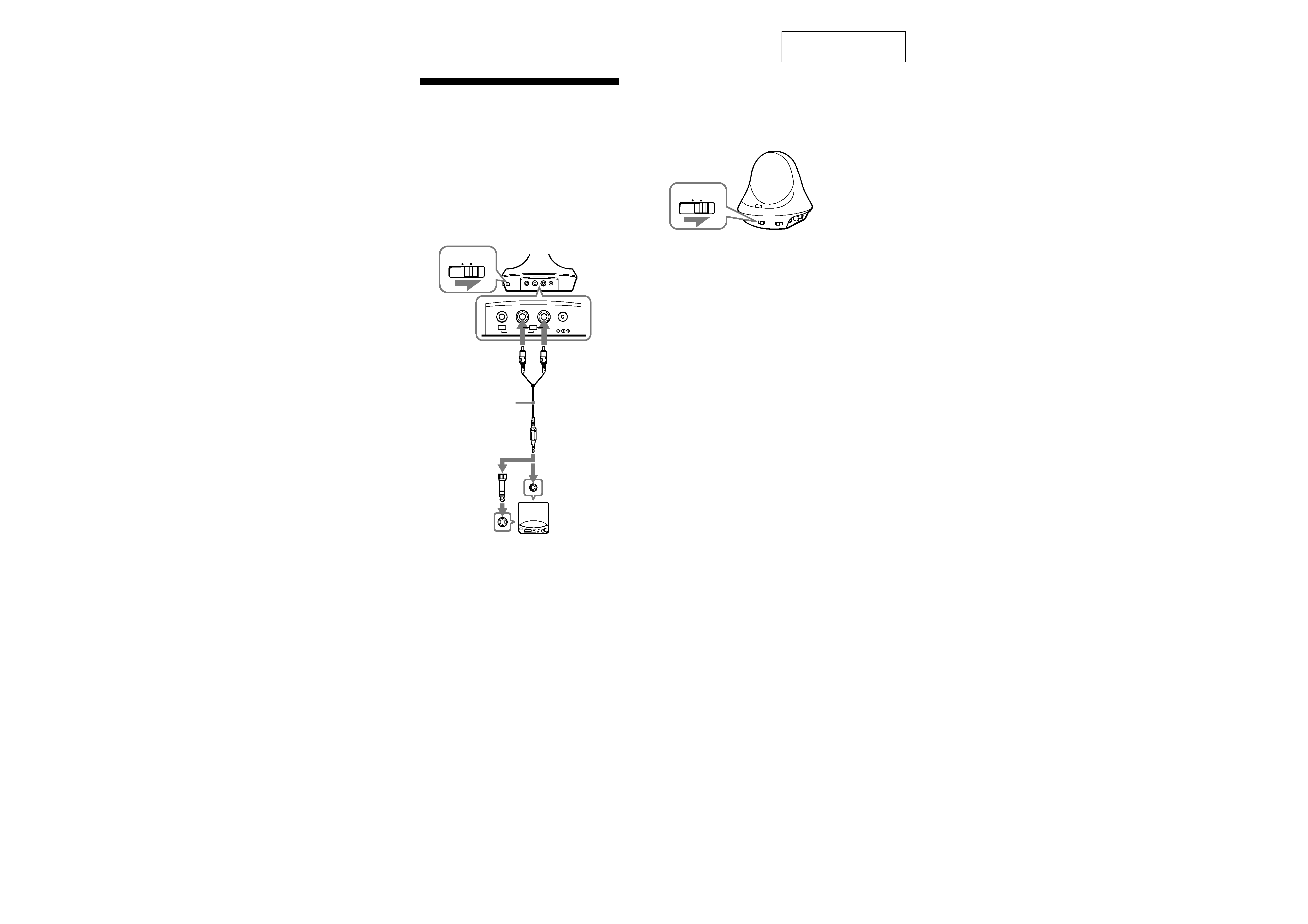 This section is extracted
Notes on chip component replacement
· Never reuse a disconnected chip component.
· Notice that the minus side of a tantalum capacitor may be
Flexible Circuit Board Repairing
· Keep the temperature of soldering iron around 270°C
· Do not touch the soldering iron on the same conductor of the
circuit board (within 3 times).
· Be careful not to apply force on the conductor when soldering
1
Connect the transmitter to audio/video
equipment. Select one of the hookups
below depending on the jack type:
To connect to a headphones jack
Set the INPUT SOURCE selector to
ATT (attenuator) selector
If a loud sound is distorted when the transmitter
is connected to an audio output jack other than
the headphones jack, set the ATT selector on the
transmitter to -12 dB. The default setting of the
---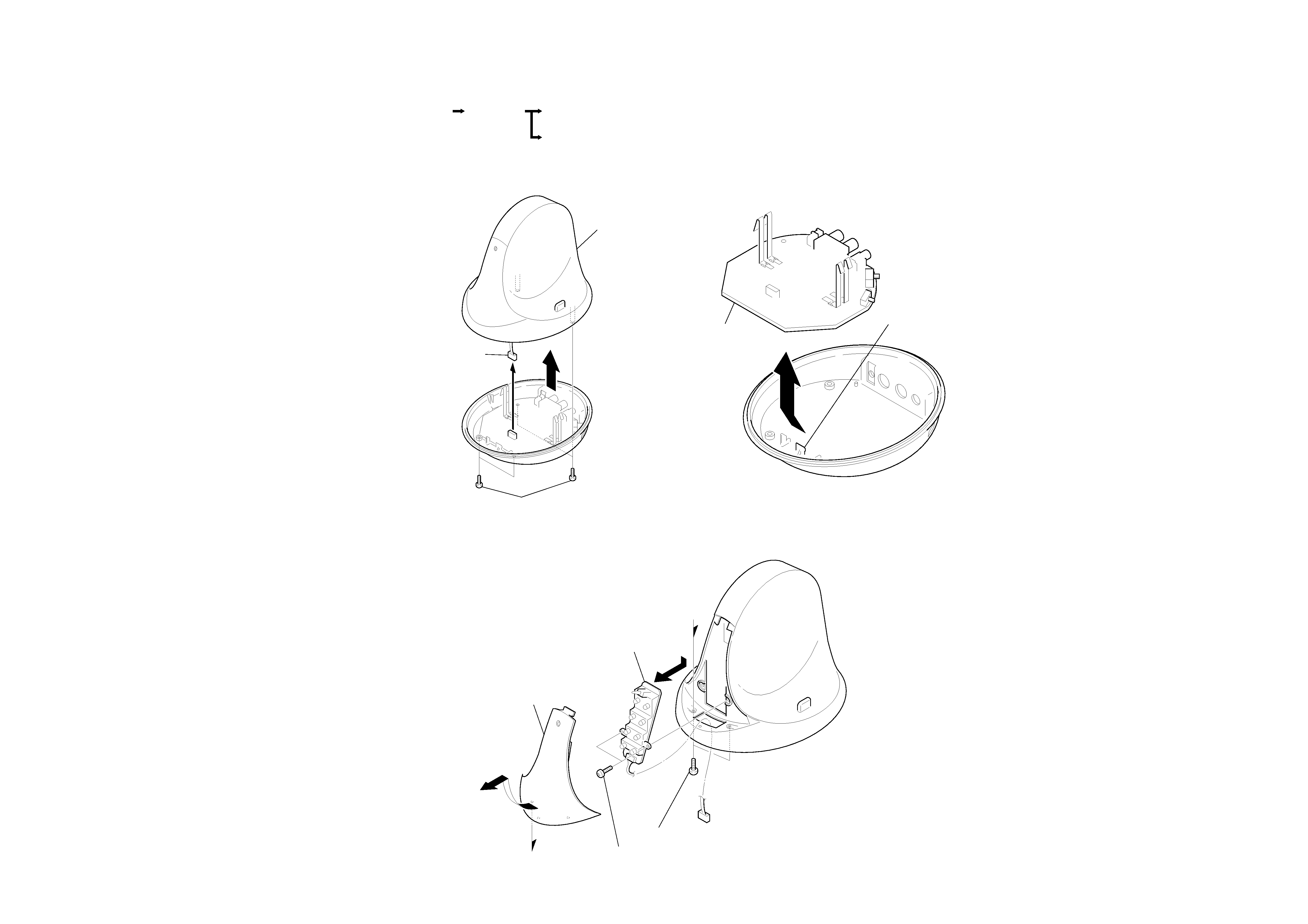 Note : Follow the disassembly procedure in the numerical order given.
Note : The equipment can be removed using the following procedure.
---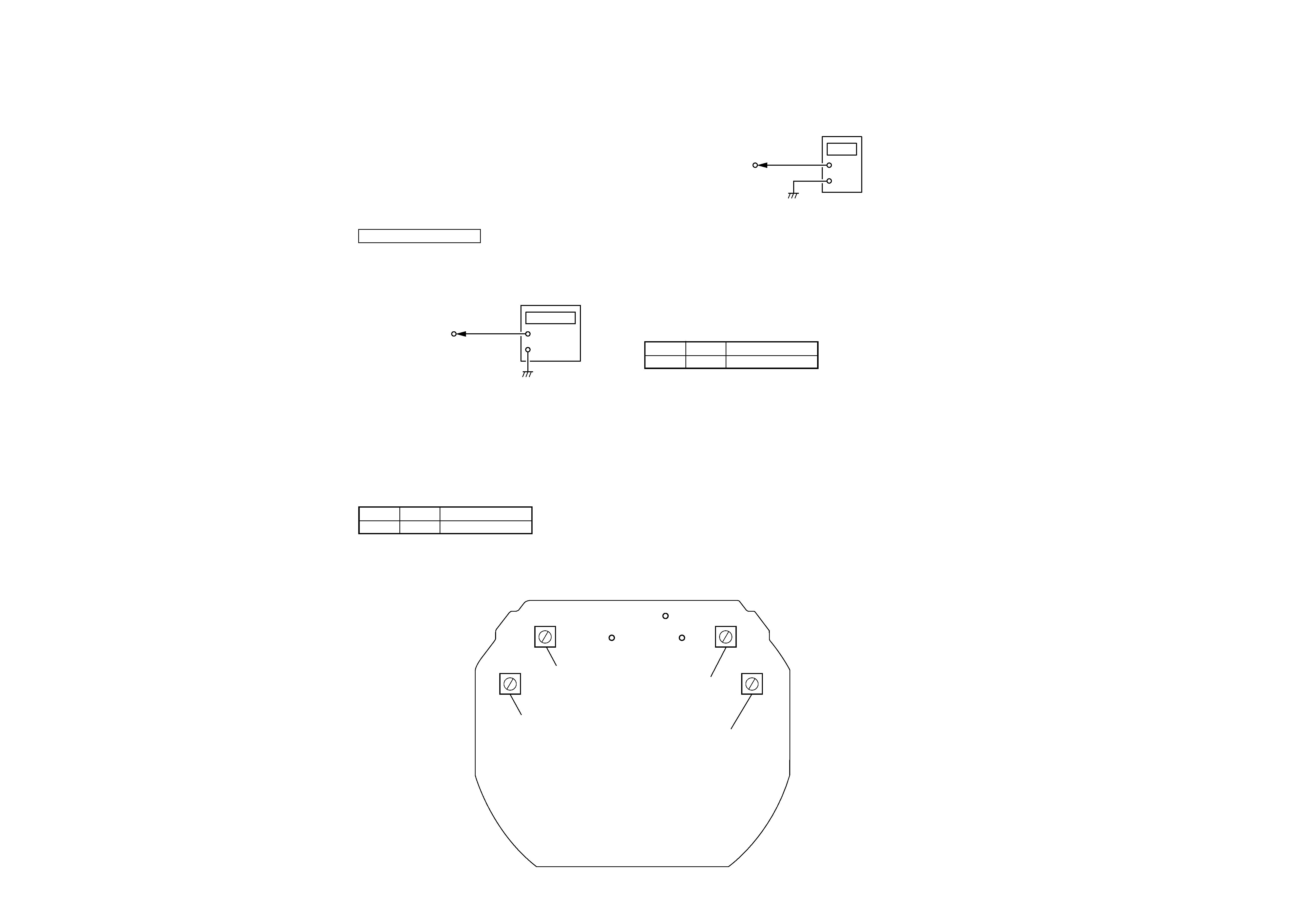 1. The adjustments should be performed in the order given. (As a
general rule the transmitter section (TMR-IF630R) adjustments
should be completed before performing the headphones sec-
tion (MDR-IF630R) adjustment.)
2. The adjustments and measurements should be performed for
both L-ch and R-ch unless otherwise indicated.
3. L-ch adjustment should be completed before performing R-ch
4. Supply 9 V dc to the transmitter section (TMR-IF630R) and
2.4 V dc to the headphones section (MDR-IF630R) as the power
[ OSCILLATING FREQUENCY ADJUSTMENT ]
1. Connect the frequency counter to TP11 (L-ch) and TP13 (R-
ch) on the TX BASE board.
2. Adjust with L51 (L-ch) and L1 (R-ch) on the TX BASE board
so that the reading on the frequency counter becomes the speci-
1. Connect the RF voltmeter to TP11 (L-ch) and TP13 (R-ch) on
2. Adjust with RV51 (L-ch) and RV1 (R-ch) on the TX BASE
board so that the reading on the RF voltmeter becomes the speci-
­ TX BASE BOARD (Conductor side) ­
---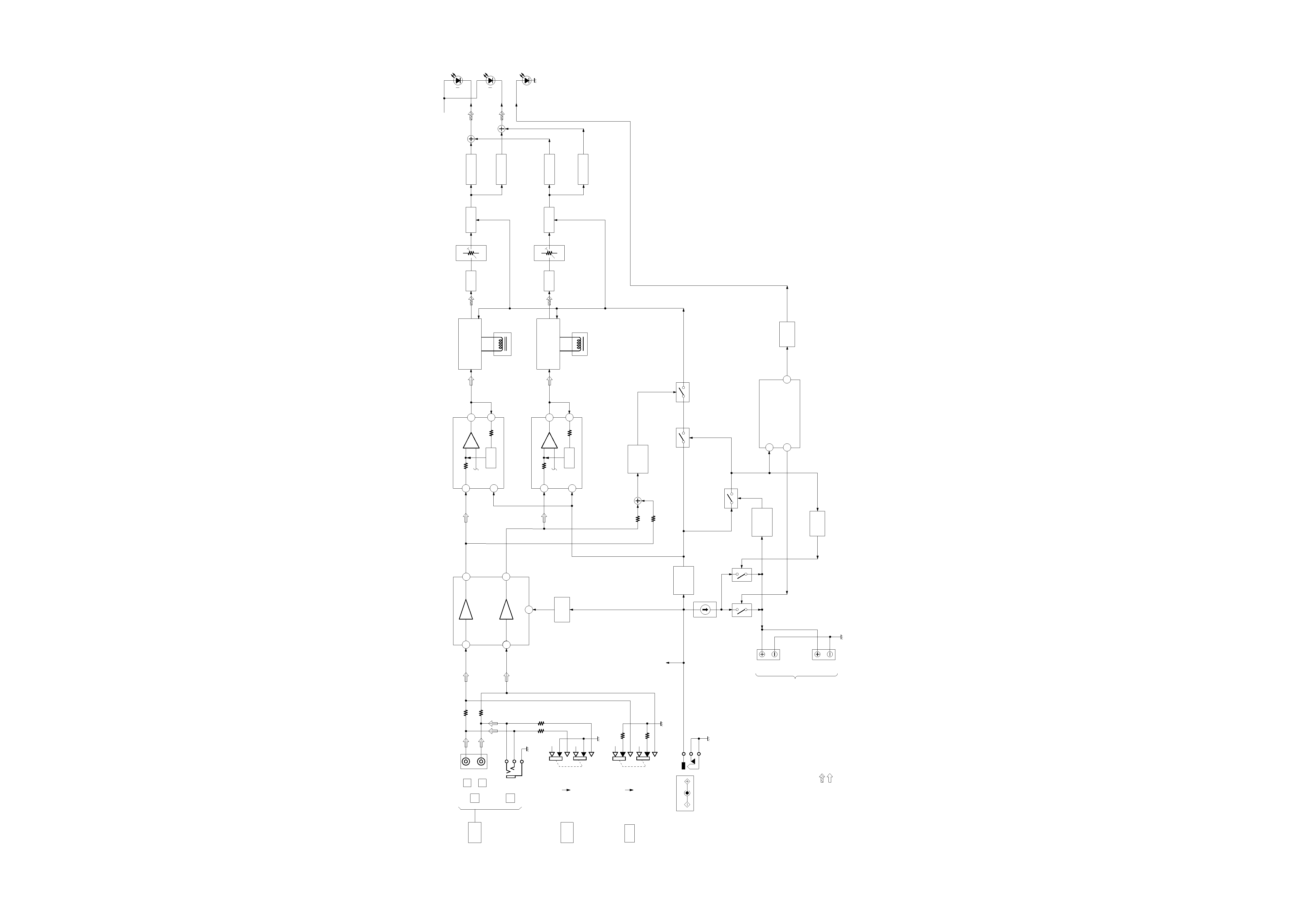 ---