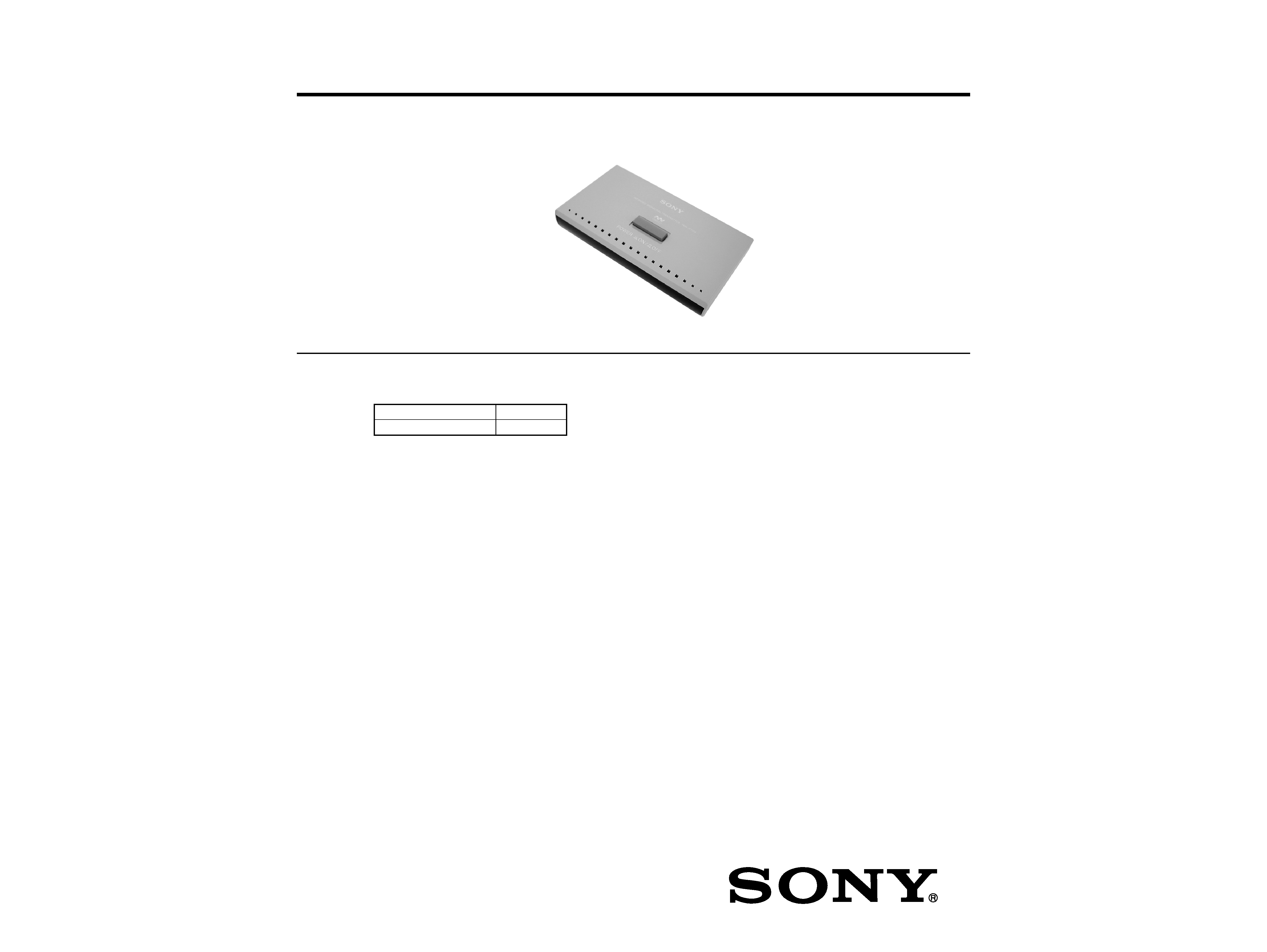 · TMR-IF10M is the component model block one in RM-VS10TV.
COMPONENT MODEL NAME FOR RM-VS10TV
DC IN 9 V jack accepts power supplied
from the AC power adaptor for use on
Internal microphone or phone jack/stereo
Notes on Chip Component Replacement
· Never reuse a disconnected chip component.
· Notice that the minus side of a tantalum capacitor may be
Maximum: 7 m* (23 ft.) (when the Commander
is facing directly toward the transmitter)
× 38 × 70 mm (5
1/8
× 1
1/2
× 2
7/8
in.)
* The distance may vary depending on using conditions and
the manufacturer and equipment that is used.
Design and specifications are subject to change without
---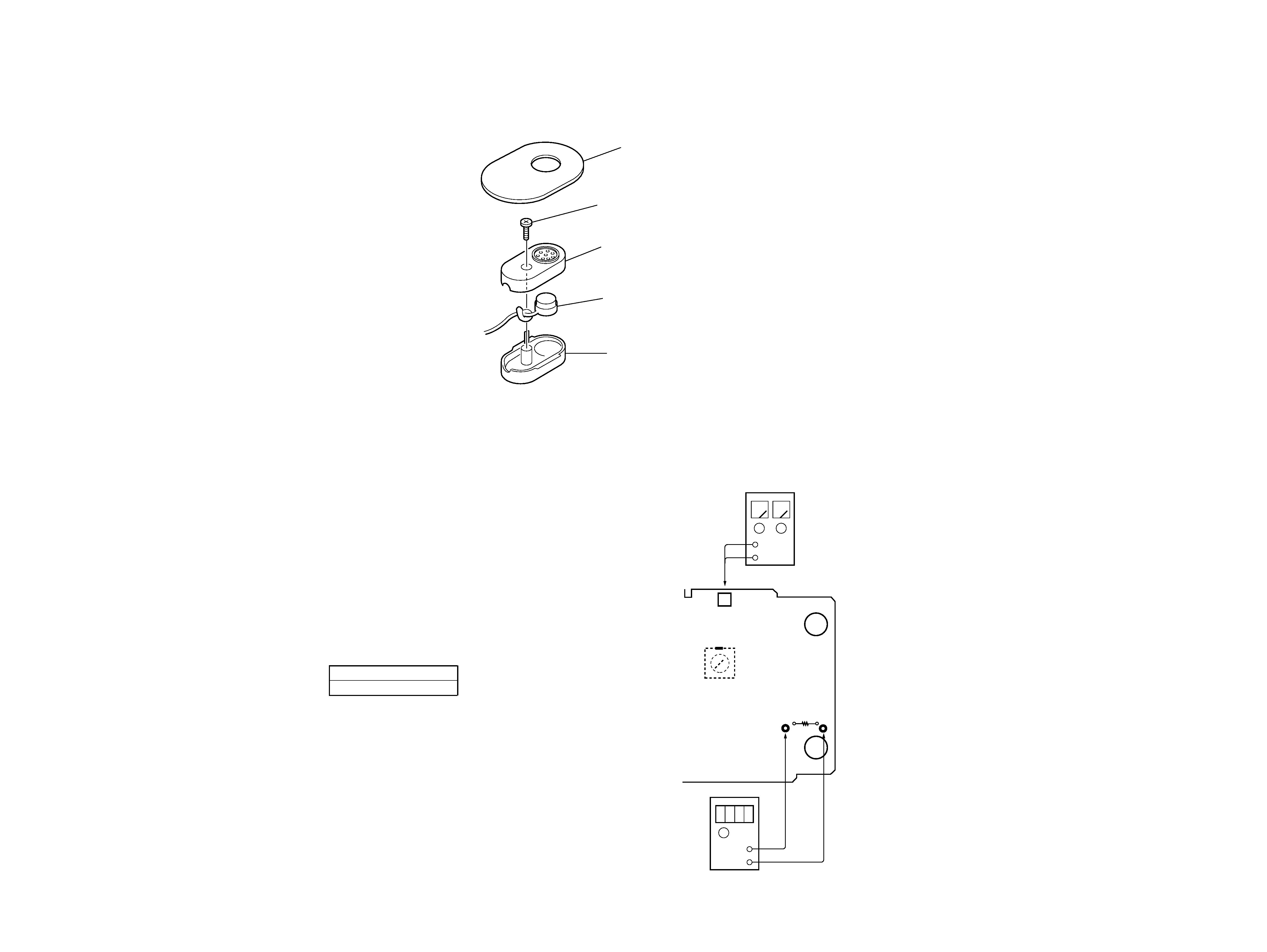 microphone, electret condenser
1. The adjustments is performed in the order that they are listed.
2. When adjusting the remote commander, the transmitter is used
2-1-1. Oscillating frequency adjustment
1. Supply 9 V to the DC jack (J1) from a stabilized power supply.
2. Perform this adjustment without signal.
3. Connect a frequency counter between TP17 (RF) and TP18
4. Adjust L1 so that the reading on the counter is 2,300 kHz.
5. Connect an oscilloscope between TP17 (RF) and TP18 (GND).
6. Verify that the Vp-p value of the waveform on the oscilloscope is
Connections and adjustment element:
Note : Follow the disassembly procedure in the numerical order given.
1-1. MICROPHONE, ELECTRET CONDENSER (MIC1)
---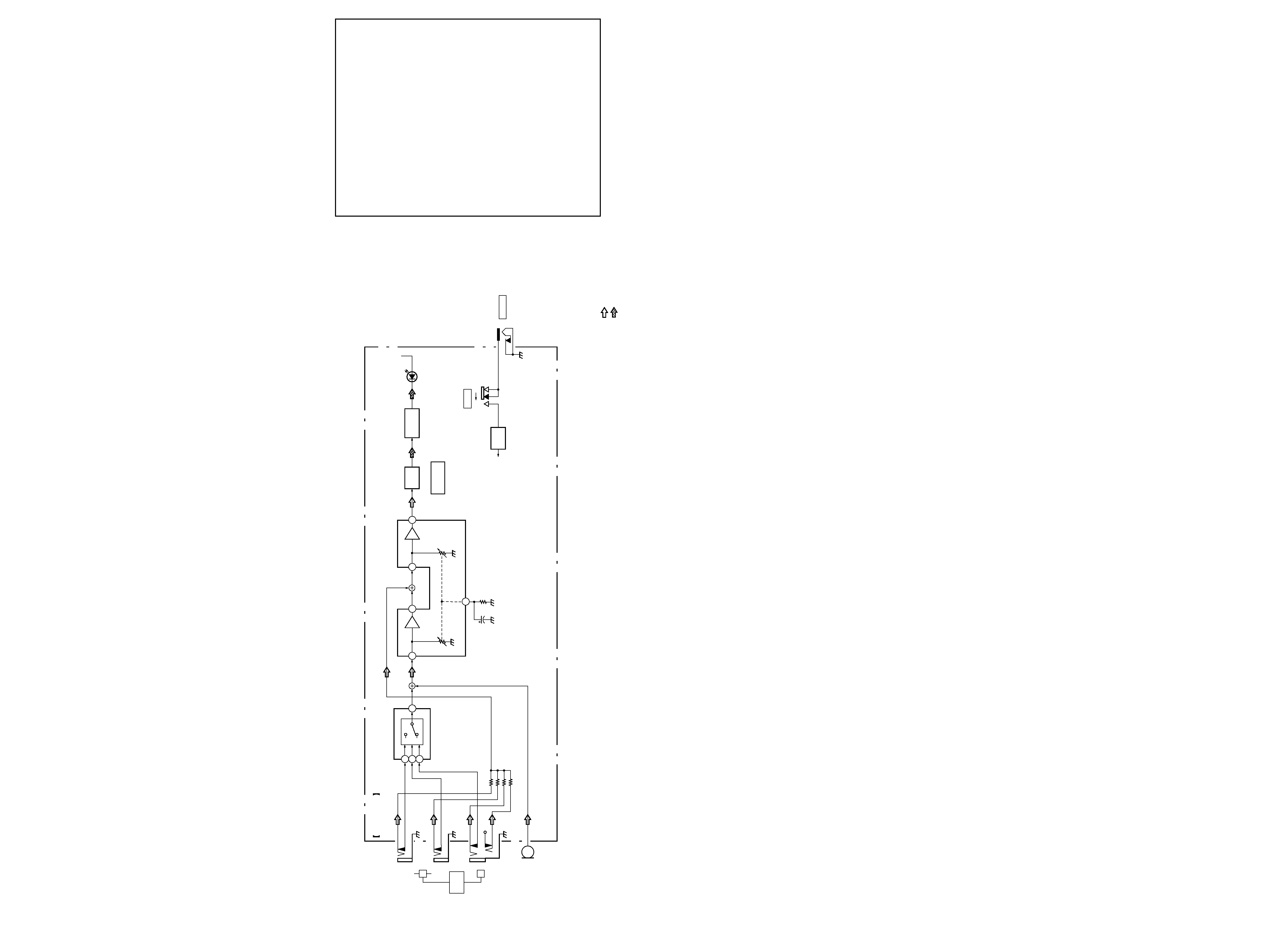 THIS NOTE IS COMMON FOR PRINTED WIRING
BOARDS AND SCHEMATIC DIAGRAMS.
(In addition to this, the necessary note is
· All capacitors are in µF unless otherwise noted. pF: µµF
50 WV or less are not indicated except for electrolytics
and
1
/
4
W or less unless otherwise
· H : adjustment for repair.
· Power voltage is dc 9 V and fed with regulated dc power
supply from external power voltage jack.
· Voltage is dc with respect to ground under no-signal
· Voltages are taken with a VOM (Input impedance 10 M
Voltage variations may be noted due to normal produc-
for Printed Wiring Boards:
· X : parts extracted from the component side.
· b : Pattern from the side which enables seeing.
---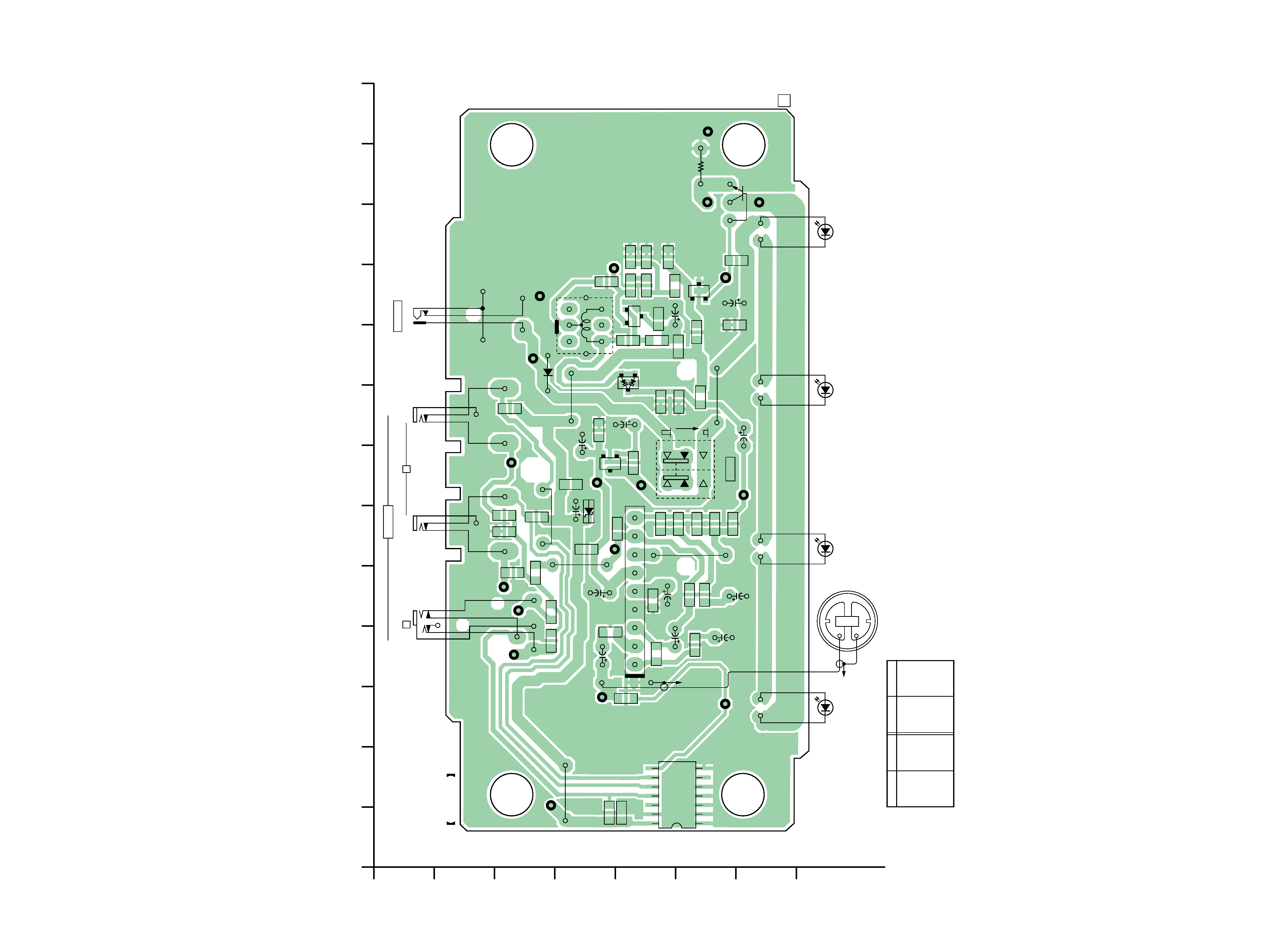 3-2. PRINTED WIRING BOARD · Refer to page 4 for Note.
---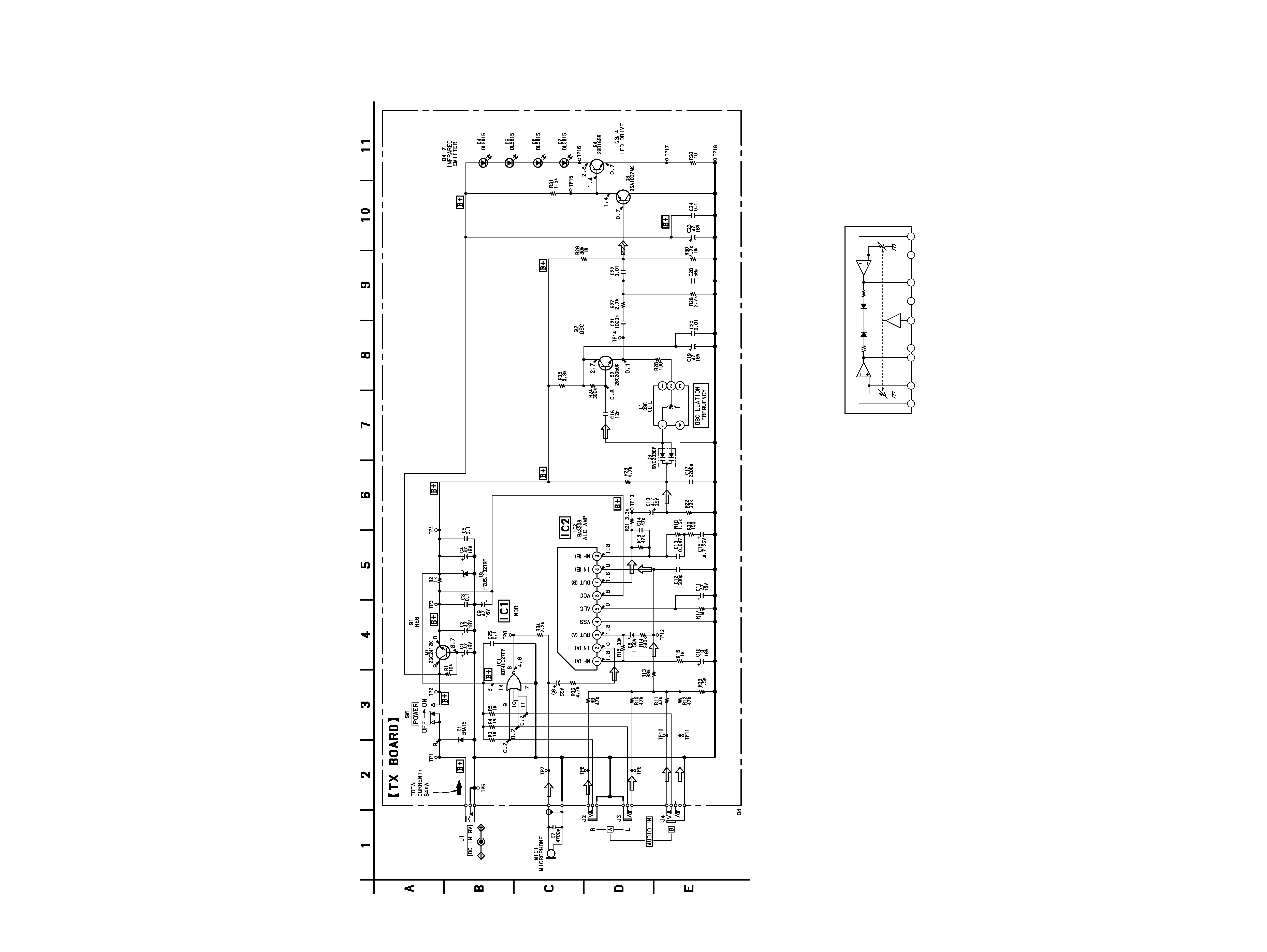 3-3. SCHEMATIC DIAGRAM · Refer to page 4 for Note.
---