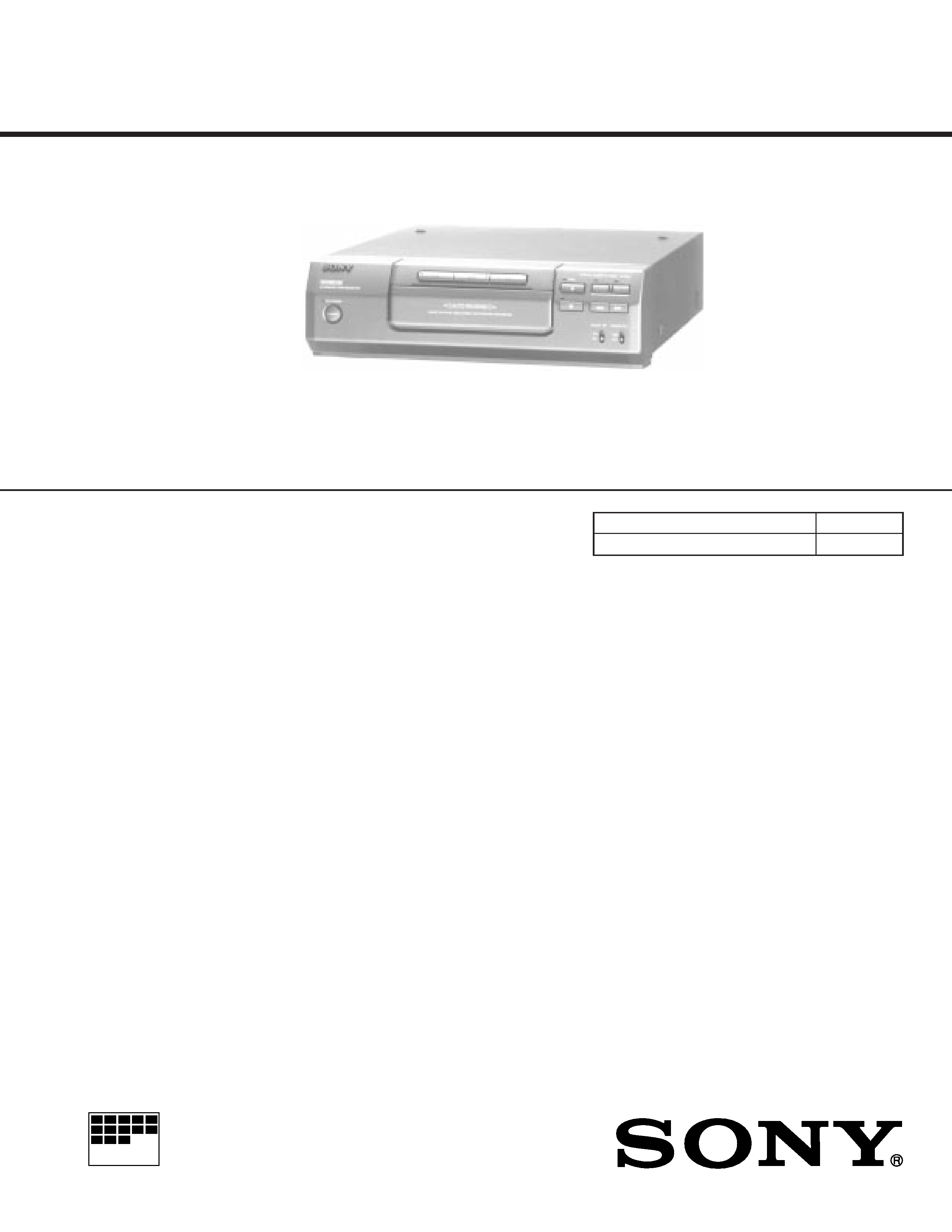 Dolby noise reduction manufactured under
license from Dolby Laboratories Licensing
"DOLBY" and the double-D symbol
trademarks of Dolby Laboratories Licensing
Model Name Using Similar Mechanism
Tape Transport Mechanism Type
30 ­ 14,000 Hz (±3 dB), using
30 ­ 15,000 Hz (±3 dB), using
110 ­ 120V or 220 ­ 240 V AC,
50/60Hz Adjustable with the
× 3
3
/
8
× 14
1
/
4
in) (w/h/d)
incl. projecting parts and controls
Approx. 3.7 kg (8 lb 3 oz)
Supplied accessories: Audio connecting cord (2)
AU BUS connecting cord (1)
Design and specifications are subject to change without
---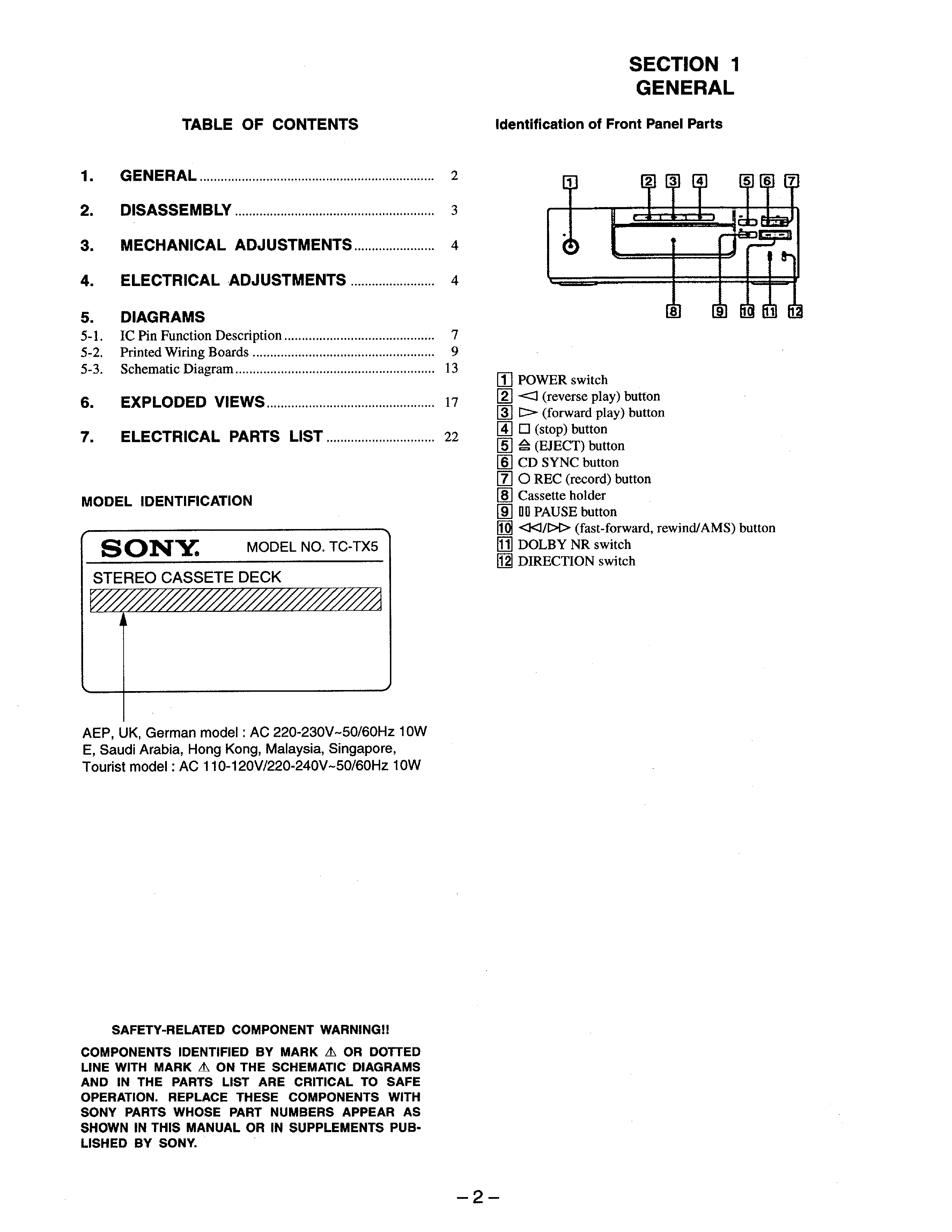 ---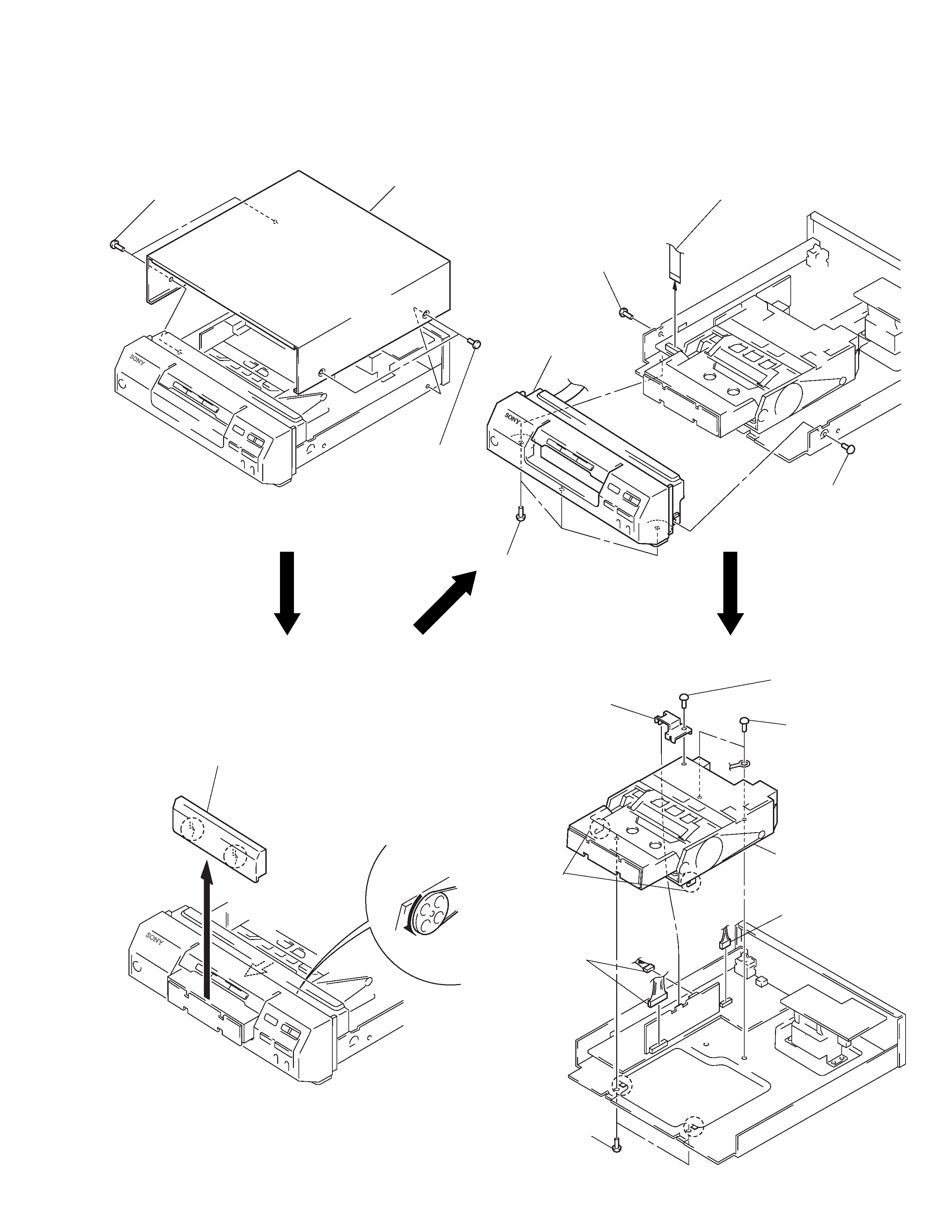 Note: Follow the disassembly procedure in the numerical order given.
2 Remove the loading panel
to direction of the arrow B.
---

1. Clean the following parts with a denatured-alcohol-moistened
record/playback/earth head pinch roller
2. Demagnetize the record/playback head with a head demagne-
tizer. (Do not bring the head demagnetizer close to the erase
3. Do not use a magnetized screwdriver for the adjustments.
4. After the adjustments, apply suitable locking compound to the
5. The adjustments should be performed with the rated power sup-
ply voltage unless otherwise noted.
Note: The adjustment should be performed in the order given in
the service manual. As a rule, adjustments about playback
should be performed before those about recording.
The adjustments should be performed before for both L-CH
· Switches and controls should be set as follows unless otherwise
Playback Level Adjustment
This set will get into test mode by shorting the pins of CN801 (2P)
on MAIN board before turning the power on.
---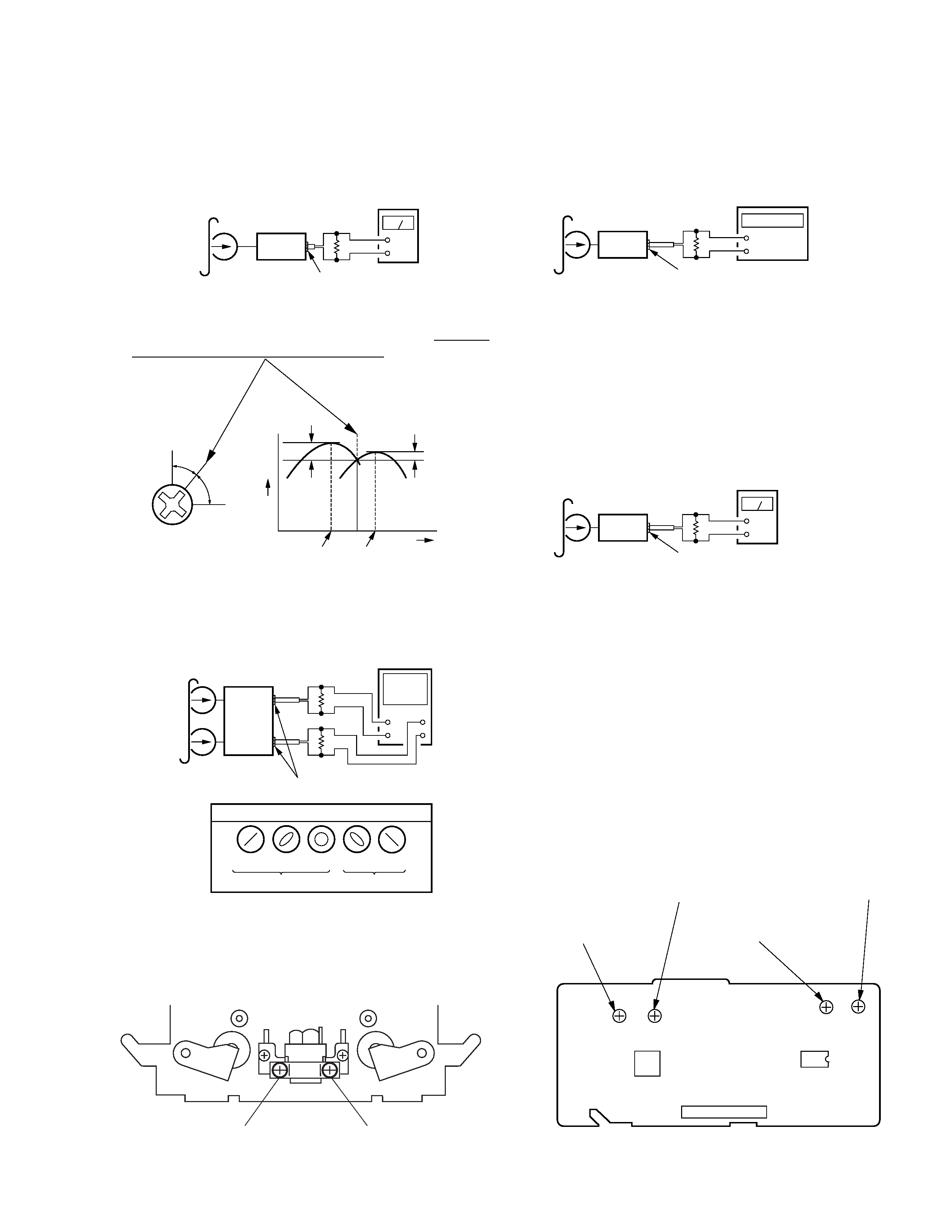 Record/Playback Head Azimuth Adjustment
2. Turn the adjustment screw for the maximum output levels. If
these levels do not match, turn the adjustment screw until both
of output levels match together within 1 dB.
4. Set in the FWD mode and repeat the step 1 to 3.
5. After the adjustment, lock the screw with locking compound.
Adjustment Location: Record/Playback head
1. Set to FWD playback mode.
2. Adjust RV801 so that the frequency counter reading becomes
3. Confirm that the deviation between tape top and tape end is within
Playback Level Adjustment
Adjust RV151 (L-CH) and RV251 (R-CH) so that the reading on
level meter meets the adjustment limits below.
LINE OUT level: ­4.7±0.5 dB (0.43 to 0.48 V)
Level difference between channels: within 2 dB
Check that the LINE OUT level does not change even if Playback
and Stop operation is repeated several times.
Adjustment Location: DECK board
[DECK BOARD] (Component side)
---