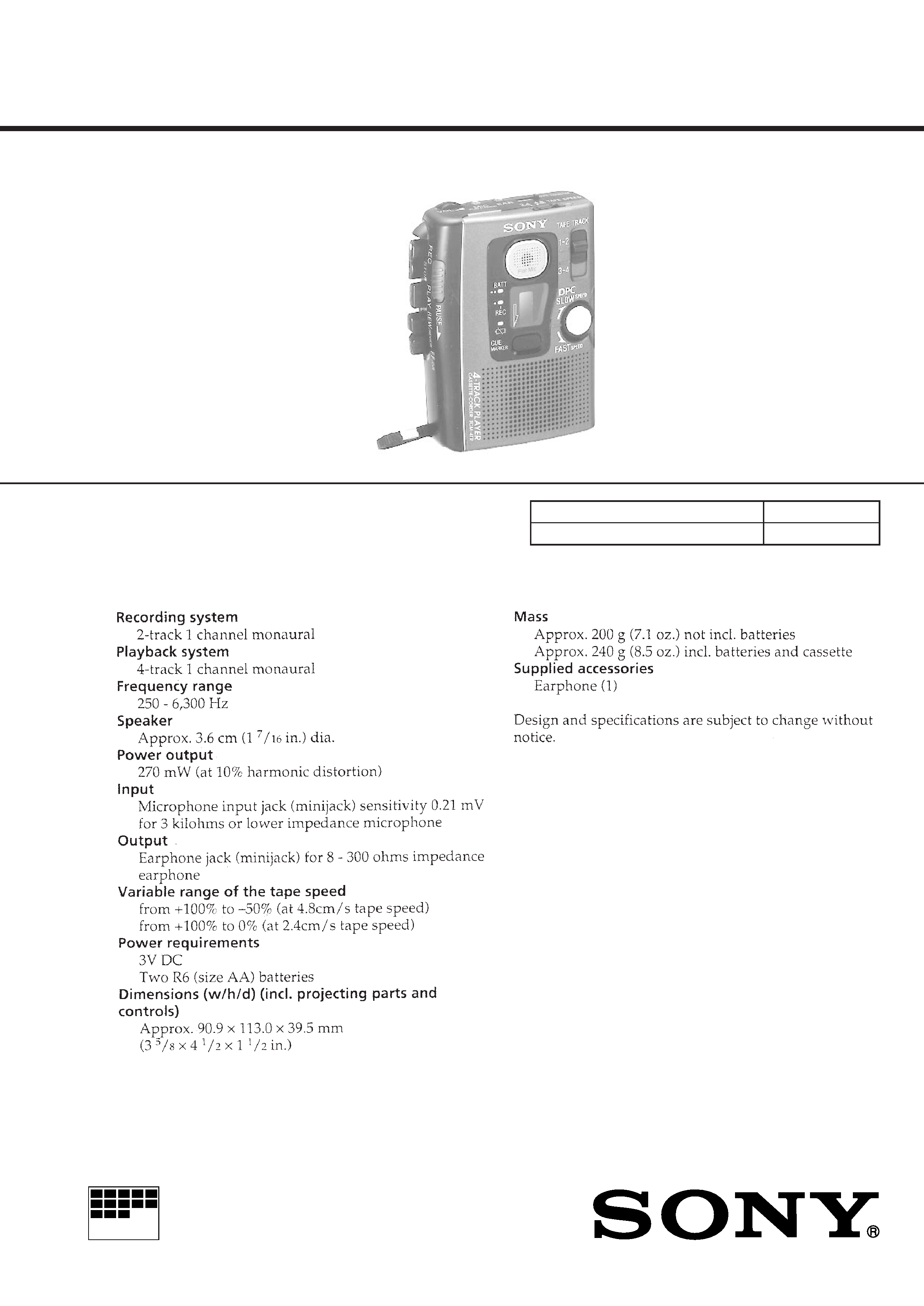 Model Name Using Similar Mechanism
Tape Transport Mechanism Type
---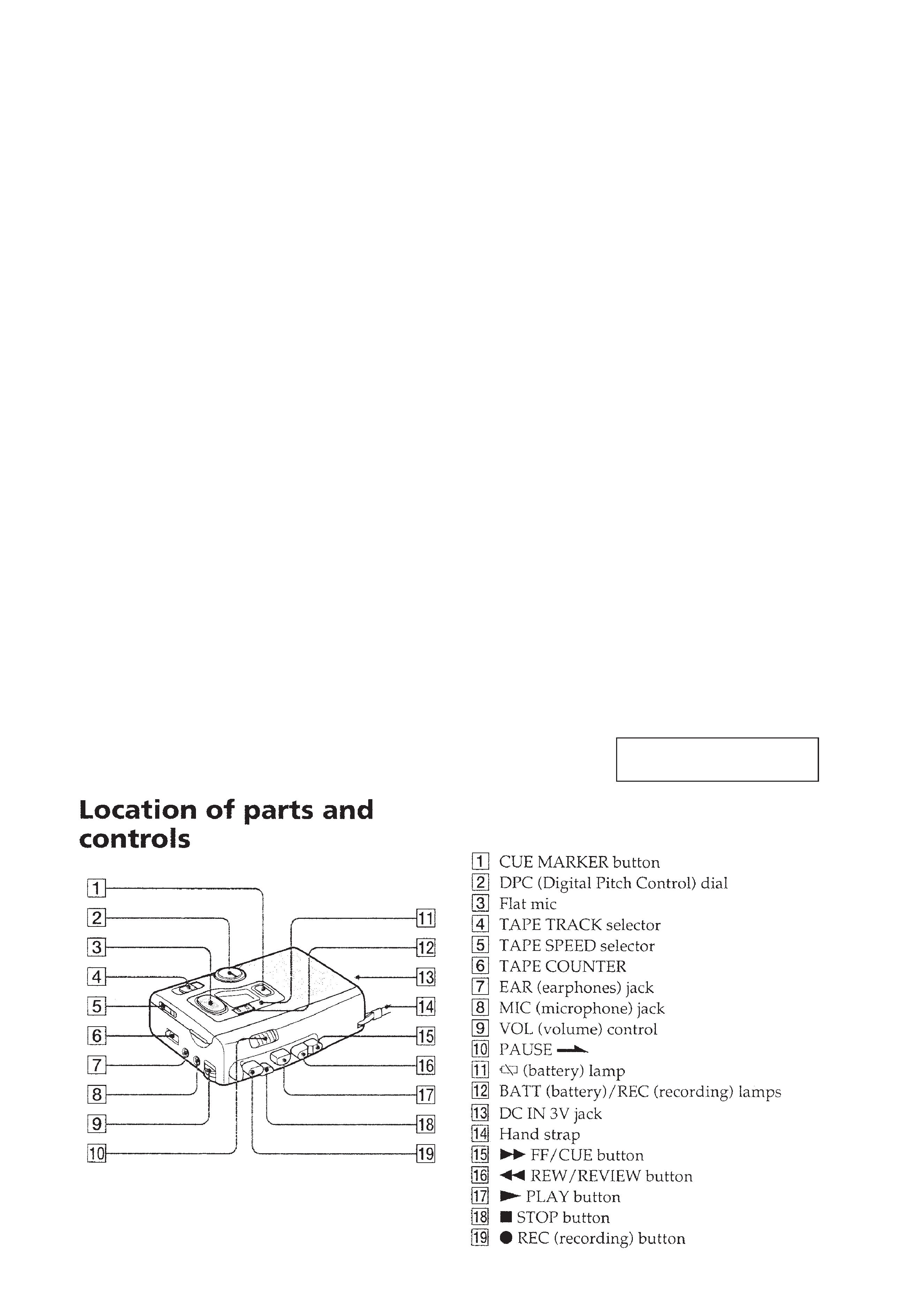 Specifications ........................................................................... 1
Location of Parts and Controls .......................................... 2
2-1. Cabinet (Rear) ............................................................. 3
2-2. Lid Sub Assy, Cassette ................................................ 3
2-3. Main Board, Mechanism Deck ................................... 4
2-4. DPC Board, SP901, Microphone Assy ....................... 5
3-1. Mechanical Adjustments ............................................ 6
3-2. Electrical Adjustments ................................................ 6
4-1. Explanation of IC Terminals ....................................... 8
4-2. Block Diagrams .......................................................... 9
4-3. Printed Wiring Boards .............................................. 12
4-4. Schematic Diagram ................................................... 17
5-1. Cassette lid Section ................................................... 23
5-2. Cabinet Section ......................................................... 24
5-3. Mechanism deck Section -1 ...................................... 25
5-4. Mechanism deck Section -2 ...................................... 26
6. ELECTRICAL PARTS LIST ................................ 27
Flexible Circuit Board Repairing
· Keep the temperature of the soldering iron around 270°C during
· Do not touch the soldering iron on the same conductor of the
circuit board (within 3 times).
· Be careful not to apply force on the conductor when soldering
Notes on chip component replacement
· Never reuse a disconnected chip component.
· Notice that the minus side of a tantalum capacitor may be dam-
This section is extracted from
---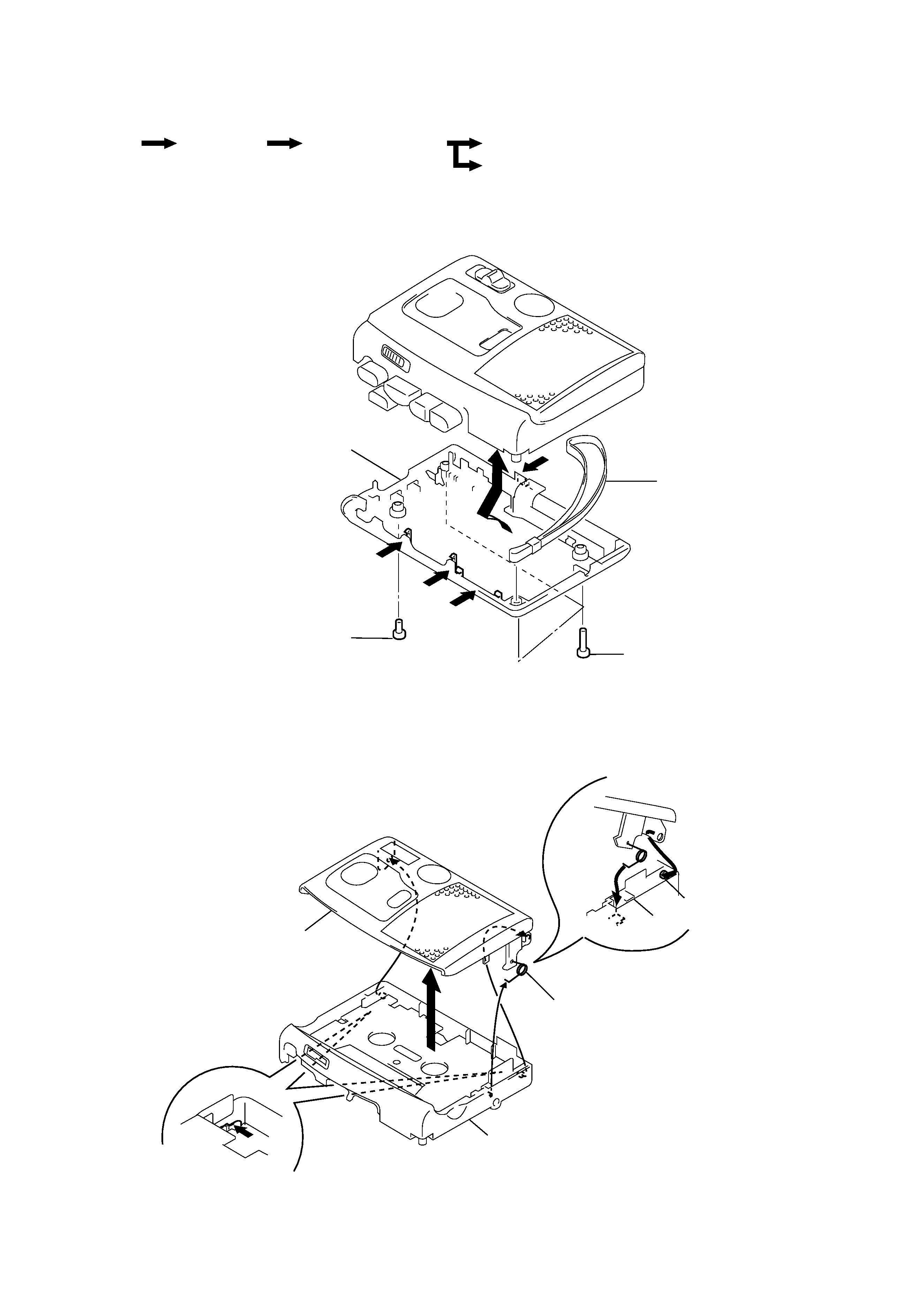 Note :Followthedisassemblyprocedureinthenumericalordergiven.
Main board, Mechanism deck
DPC board, SP901, Microphone ASSY
2-2. LID SUB ASSY, CASSETTE
1 Press on the left & right
clips from the rear of the
· Use caution when installing the
"Lid sub ASSY, Cassette".
Install the "Lid sub ASSY,
Cassette" with the "Spring,
drawing so that it fits into the
holes on the Cabinet (Front)
ASSY . Once installed, fit the
left and right pieces on.
---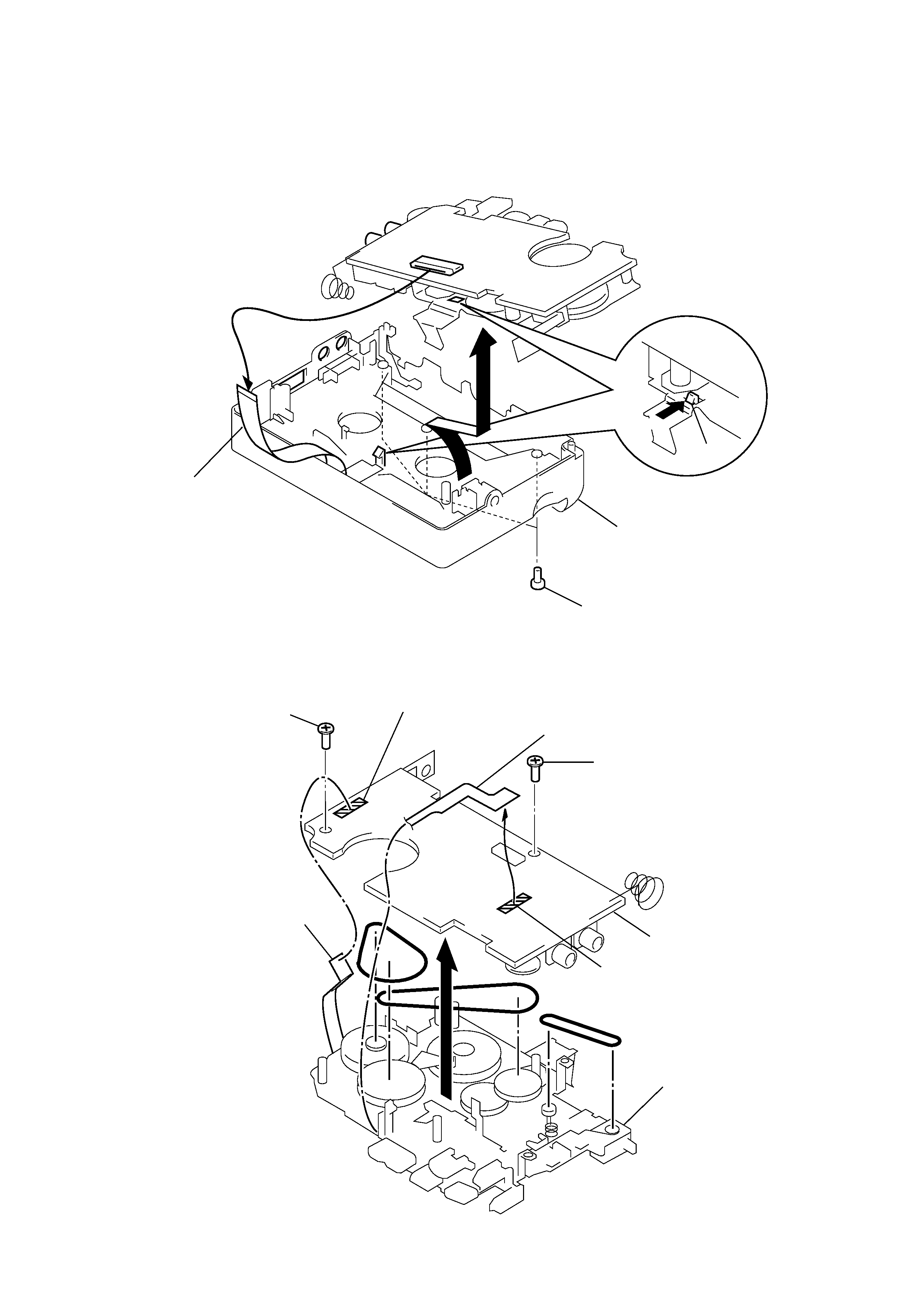 2-3. MAIN BOARD, MECHANISM DECK
---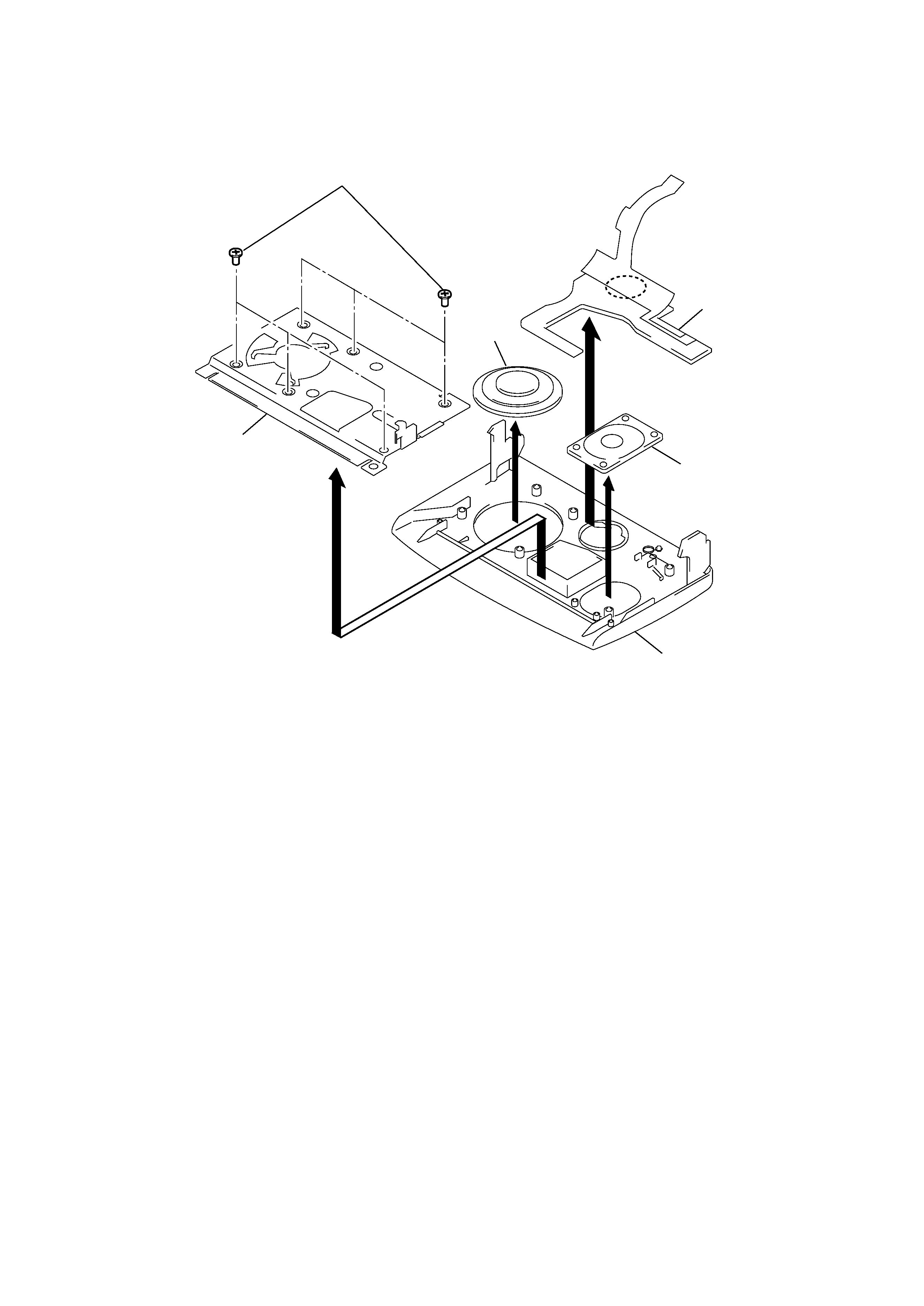 2-4. DPC BOARD, SP901, MICROPHONE ASSY
---