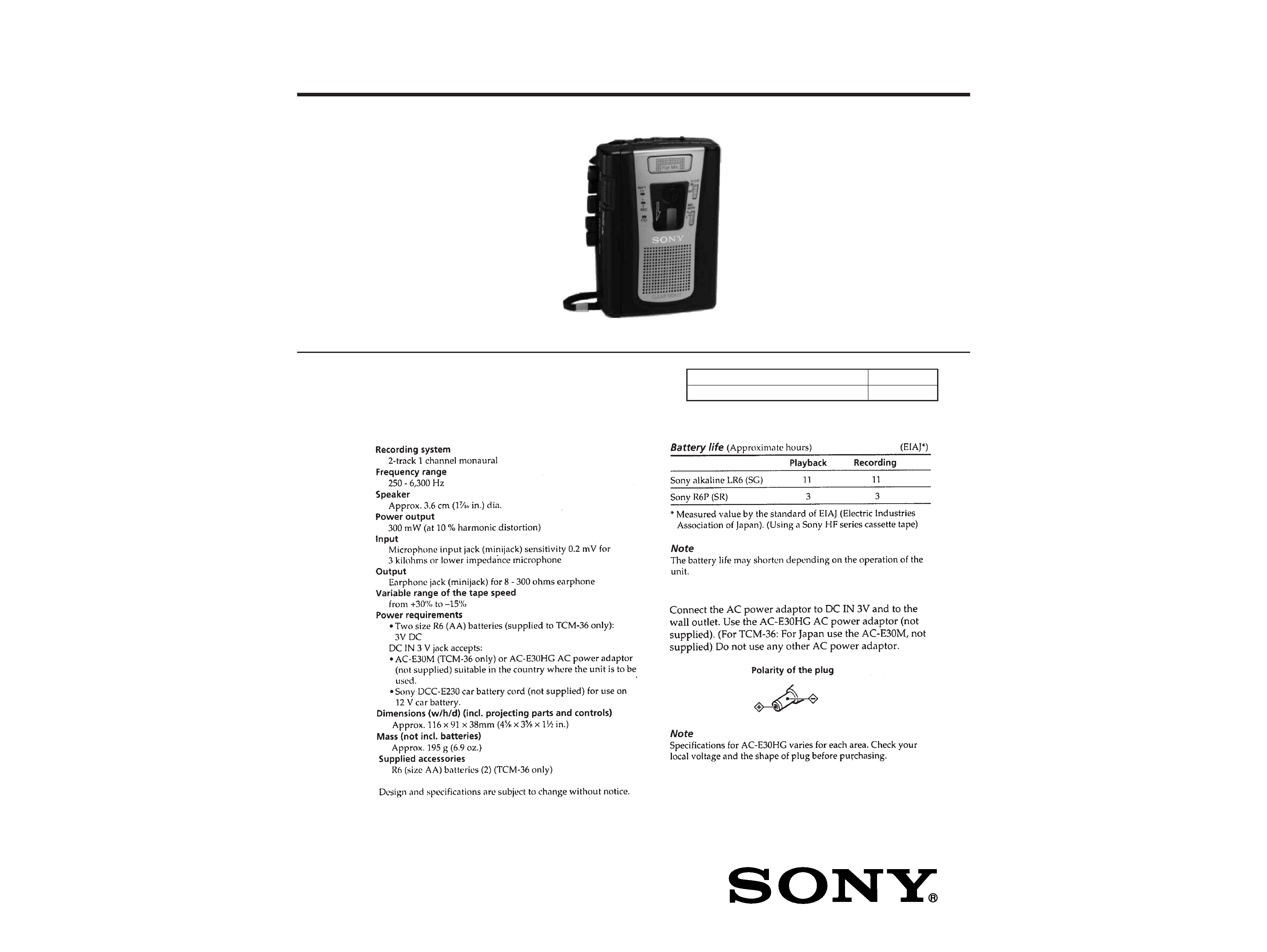 Model Name Using Similar Mechanism
Tape Transport Mechanism Type
Published by Sony Engineering Corporation
---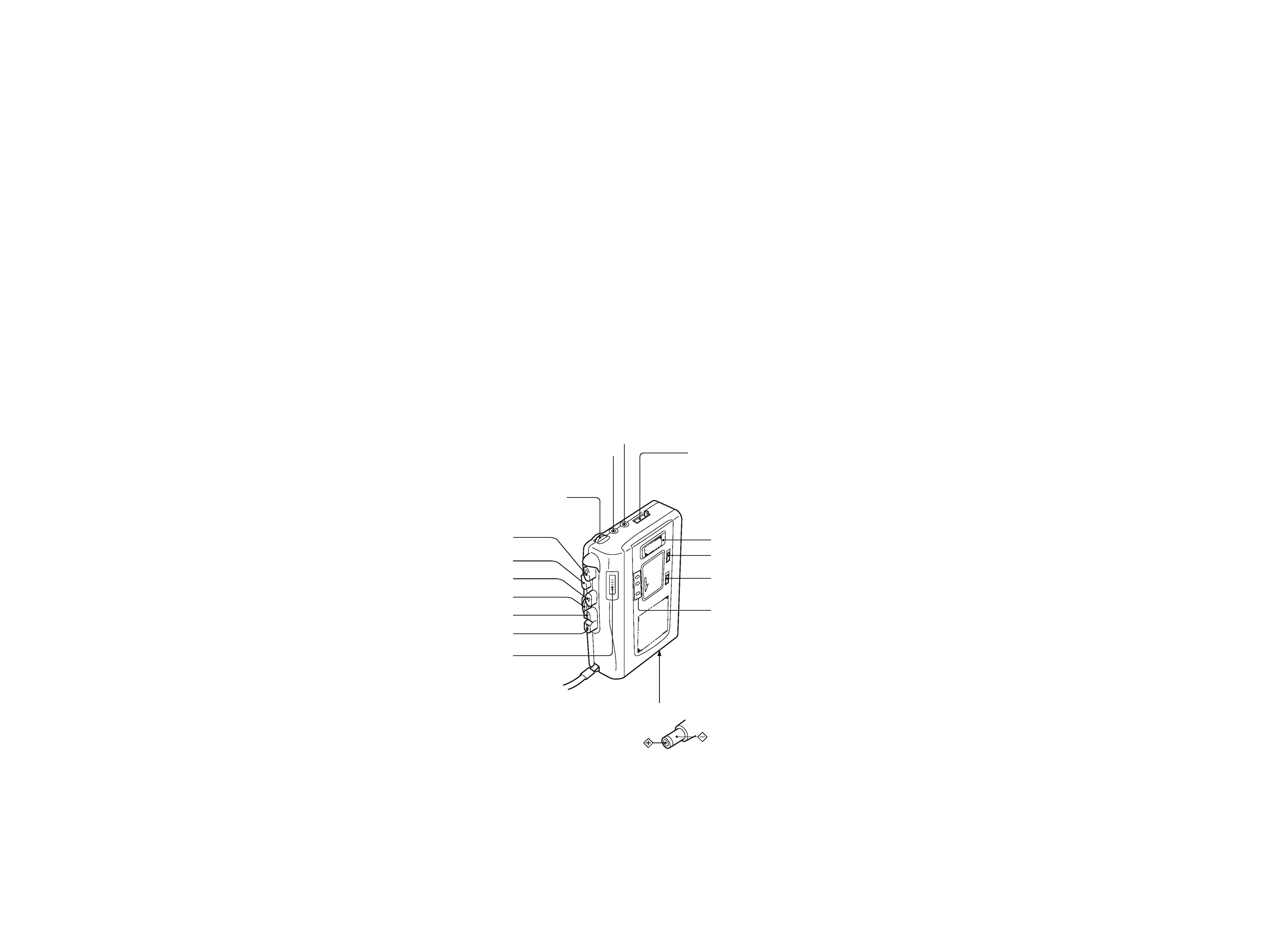 GENERAL
................................................................... 2
DISASSEMBLY
......................................................... 3
MECHANICAL ADJUSTMENTS
....................... 5
ELECTRICAL ADJUSTMENTS
......................... 6
5-1. Block Diagram ................................................................ 7
5-2. Printed Wiring Boards ..................................................... 9
5-3. Schematic Diagram ......................................................... 13
EXPLODED VIEWS
................................................ 16
ELECTRICAL PARTS LIST
............................... 19
Flexible Circuit Board Repairing
· Keep the temperature of the soldering iron around 270 °C dur-
· Do not touch the soldering iron on the same conductor of the
circuit board (within 3 times).
· Be careful not to apply force on the conductor when soldering
Notes on chip component replacement
· Never reuse a disconnected chip component.
· Notice that the minus side of a tantalum capacitor may be dam-
---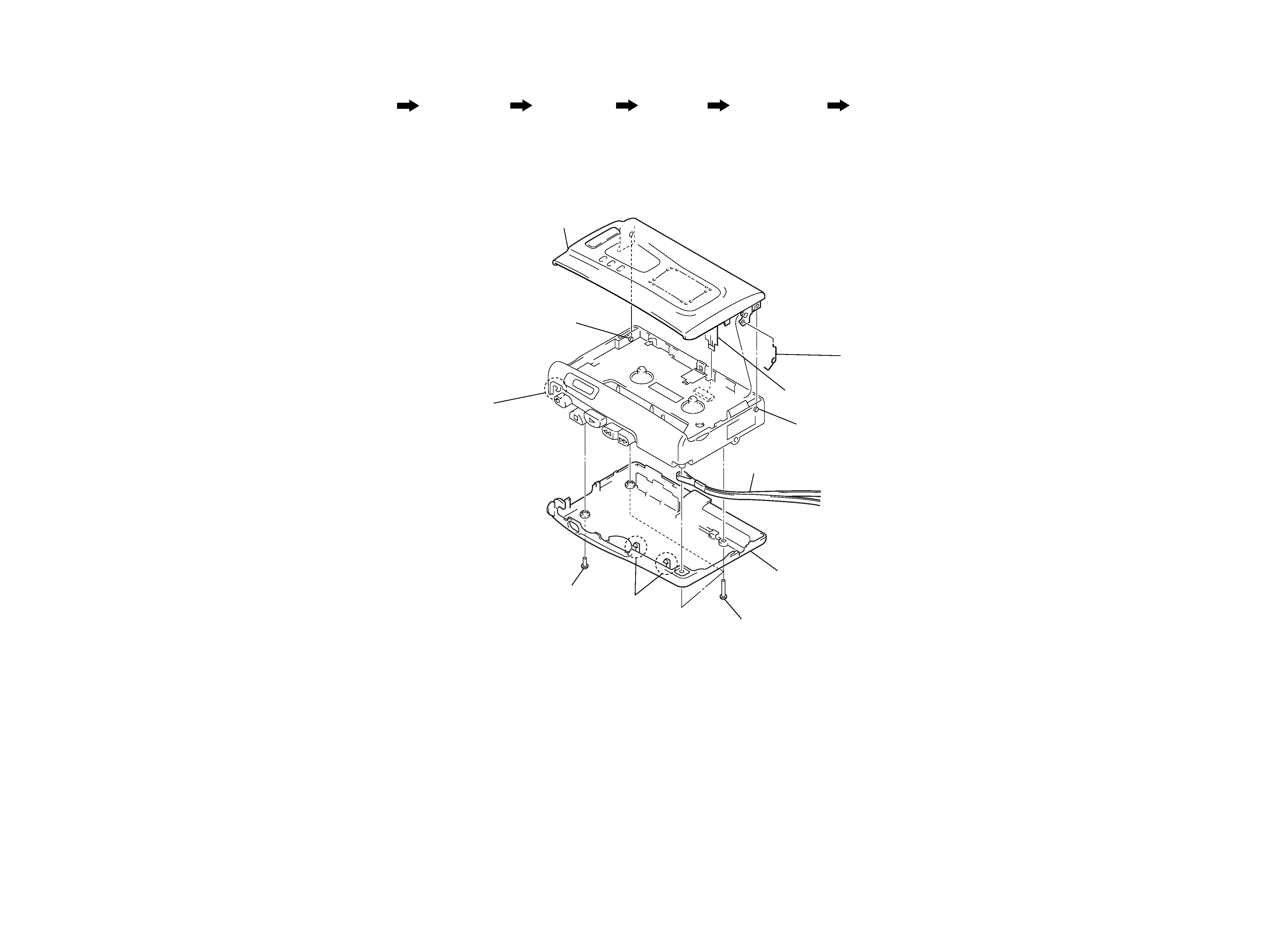 CABINET (REAR), CASSETTE LID
Note: Follow the disassembly procedure in the numerical order given.
· This set can be disassembled in the order shown below.
---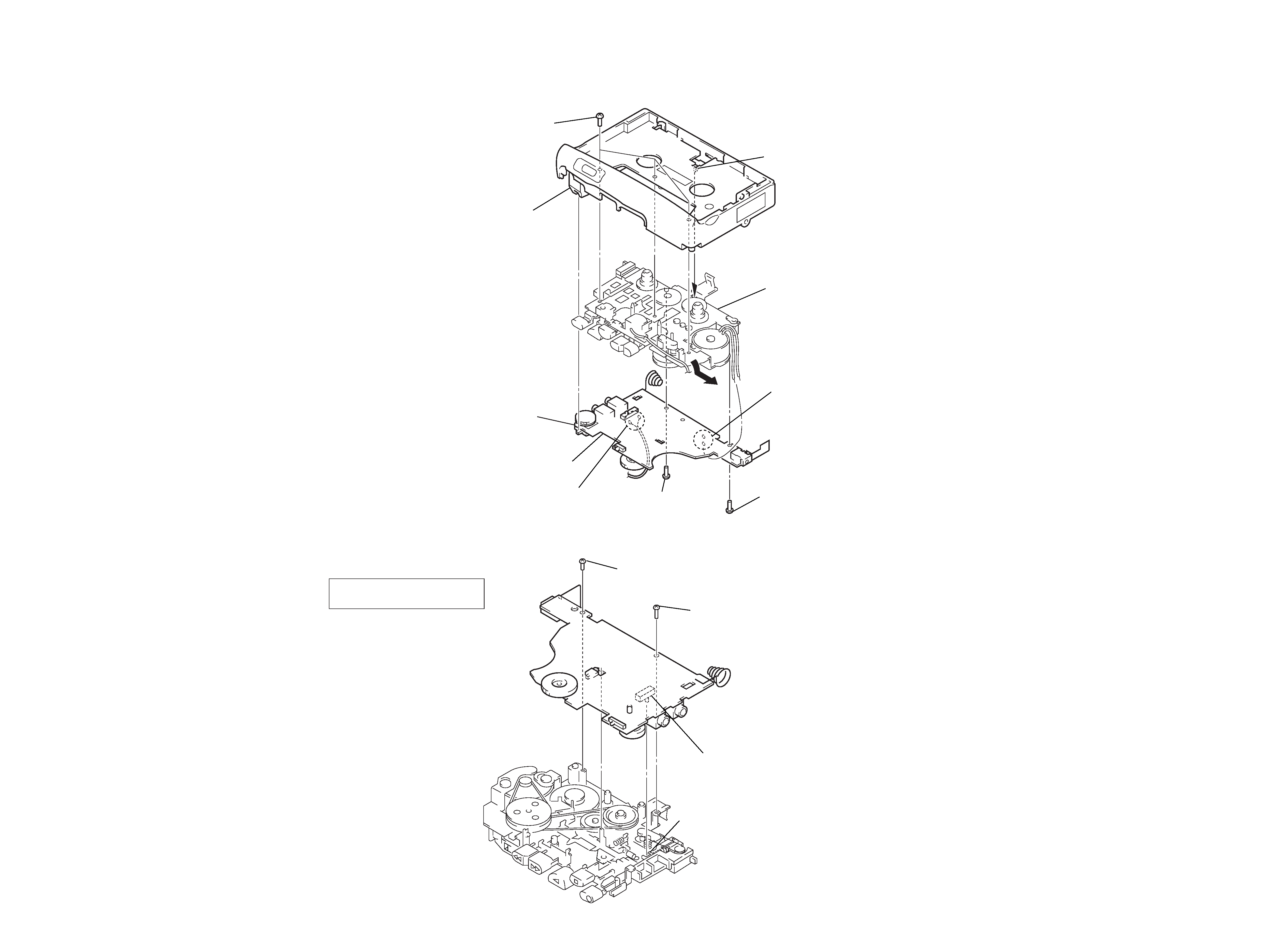 MAIN BOARD, MECHANISM DECK (MT-459V-118)
On installation MAIN board
adjust the S101 and REC lever.
of the head lead (HRP901).
Note: On installation MAIN
---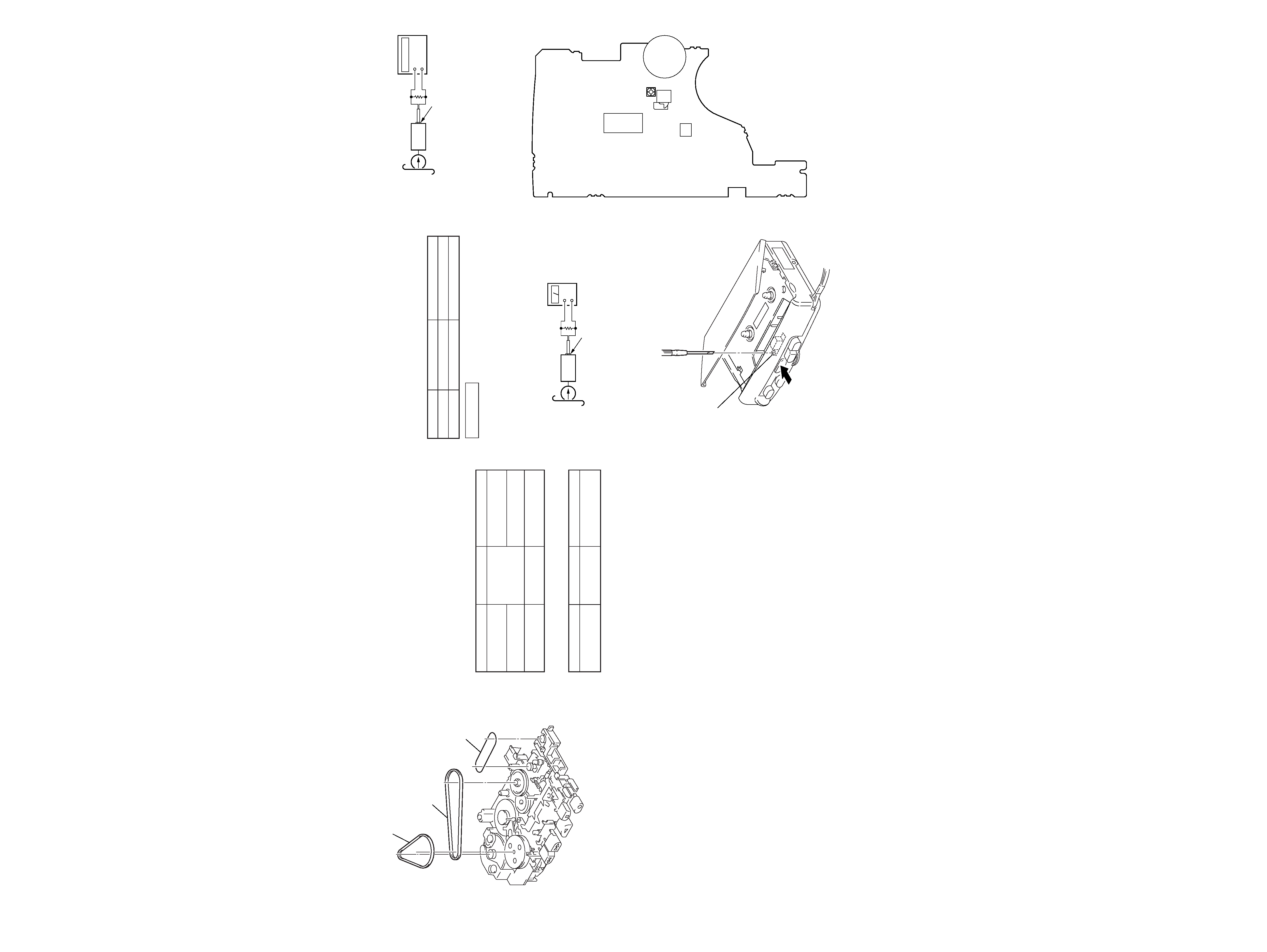 · Supplied voltage: 2.5 V
· Switch and control position
VOR switch (S401): OFF (459V)
VOL (RV101): mechanical mid
SPEED CONTROL (RV602): mechanical center
MIC SENS switch (S201): H (459V)
Record/Playback Head Azimuth Adjustment
1. Turn the adjustment screw to obtain the maximum reading on
Note: Several peaks may appear, but take the maximum.
2. After the adjustment, lock the adjustment screw with suitable
1. Clean the following parts with a denatured-alcohol-moistened
2. Demagnetize the record/playback head with a head demagne-
tizer. (Do not bring the head demagnetizer close to the erase
3. Do not use a magnetized screwdriver for the adjustments.
4. After the adjustments, apply suitable locking compound to the
5. The adjustments should be performed with the rated power
supply voltage (2.5 V) unless otherwise noted.
1. Play back WS-48A (tape end part) and adjust RV601 so that
the frequency counter reading becomes 3,000 ± 15 Hz.
2. Play back WS-48A tape the beginning and the end part, check
that the frequency counter reading is within same standard of
Standard tape for adjusting
---