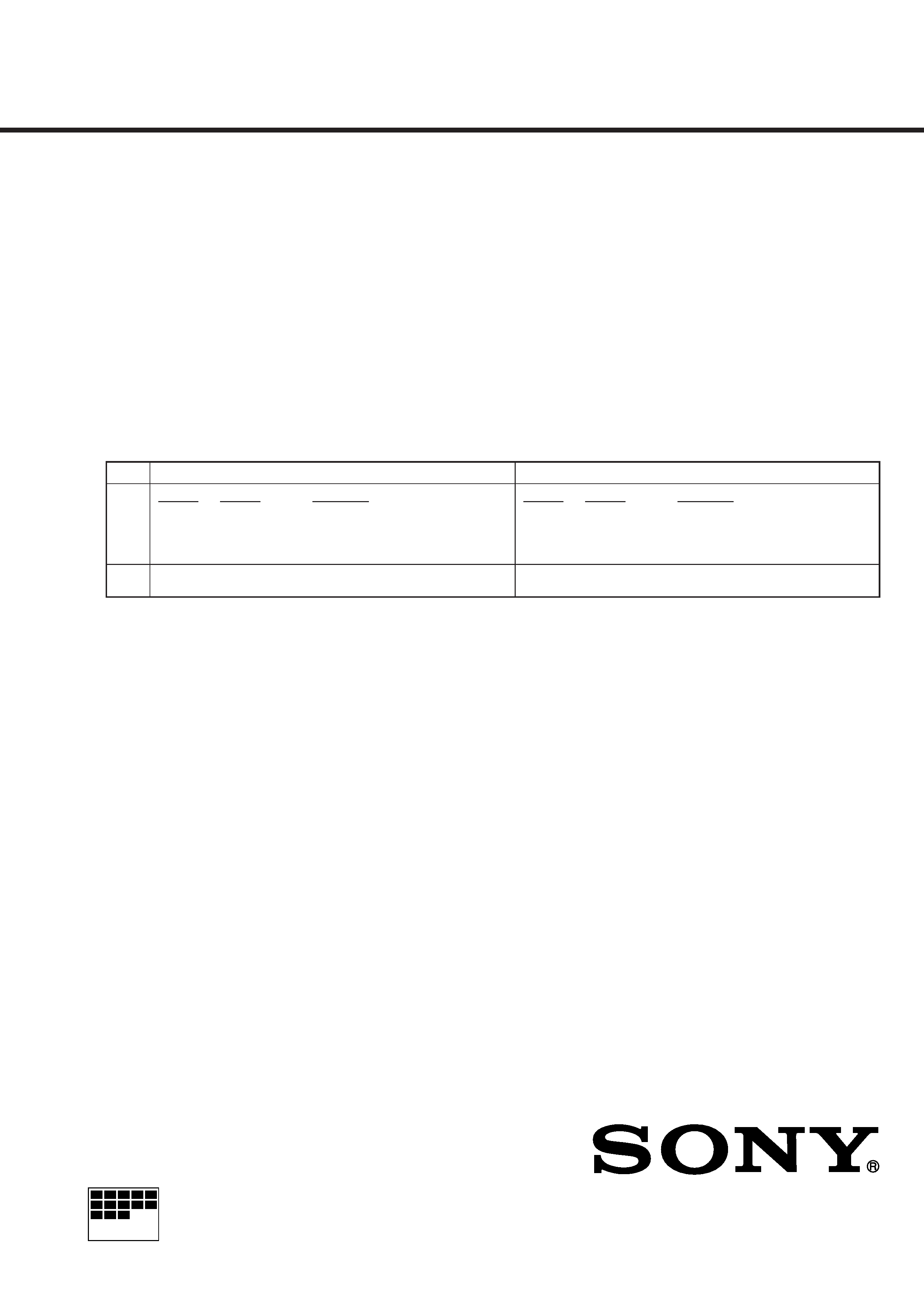 The mechanical and electrical specifications of TA-VA70 is almost
same as TA-VA8ES AEP/UK model.
So this manual contains only the points which differ form TA-VA8ES.
For the informations not contained in this manual, please refer to the
STR-GA8ES/GA9ESG/TA-VA8ES service manual (9-960-725-
Home A&V Products Company
Printed in Japan © 1998. 2
Published by General Engineering Dept.
PANEL (E4), FRONT (BLACK)
· PART LIST (The difference between TA-VA8ES and TA-VA70)
· Items marked "*" are not stocked since they
are seldom required for routine service.
Some delay should be anticipated when order-
---