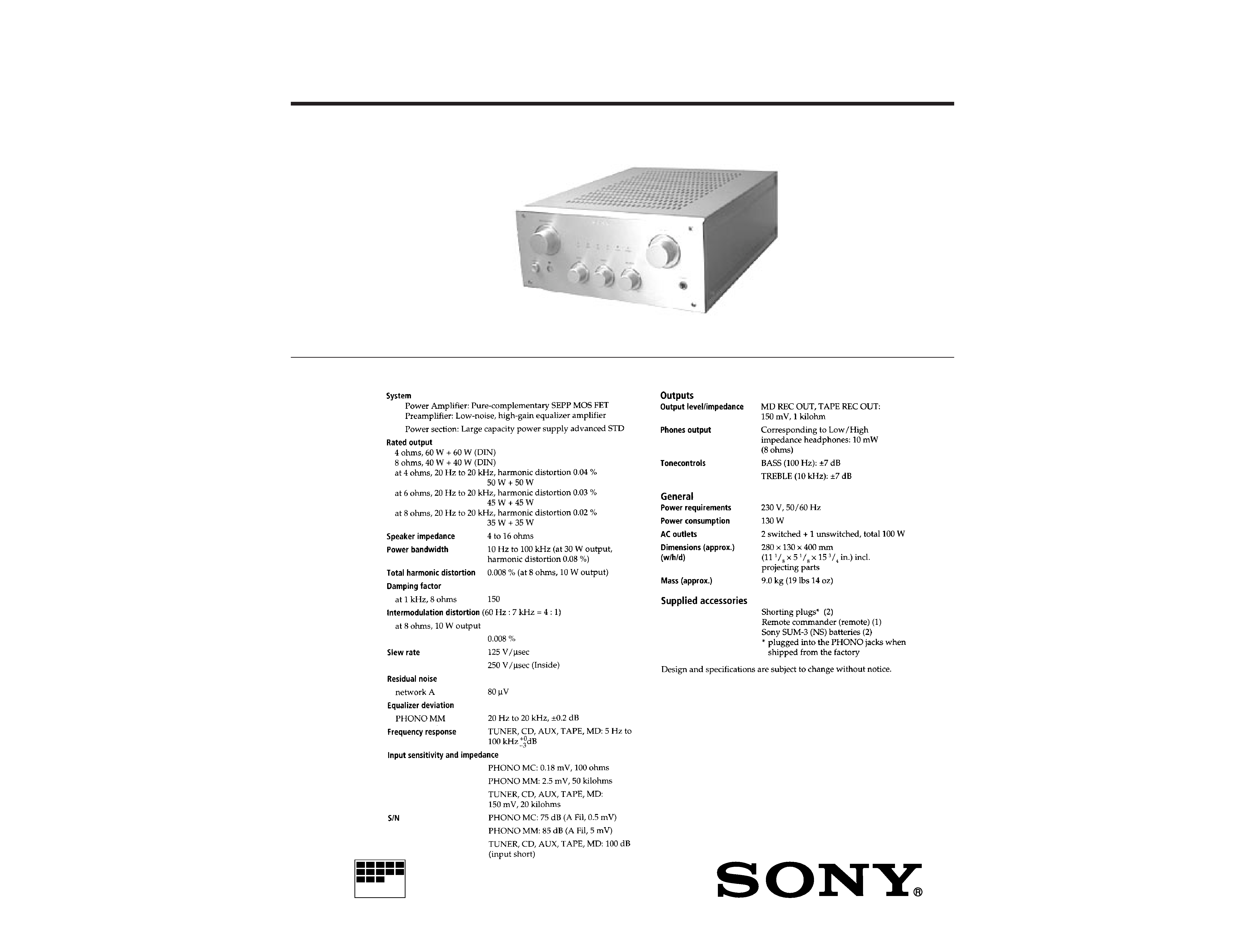 INTEGRATED STEREO AMPLIFIER
---

1. GENERAL
.......................................................................... 3
2. ELECTRICAL ADJUSTMENTS
.................................. 4
3-1. Circuit Boards Location ........................................................ 4
3-2. Schematic Diagram -- Main Section -- .............................. 5
3-3. Printed Wiring Board -- Main Section -- ............................ 7
3-4. Schematic Diagram -- Panel Section -- .............................. 9
3-5. Printed Wiring Board -- Panel Section -- ......................... 11
3-6. IC Block Diagrams ............................................................. 13
3-7. IC Pin Function ................................................................... 14
4-1. Front Panel Section ............................................................. 15
4-2. Chassis Section ................................................................... 16
5. ELECTRICAL PARTS LIST
........................................ 17
Notes on chip component replacement
· Never reuse a disconnected chip component.
· Notice that the minus side of a tantalum capacitor may be
Flexible Circuit Board Repairing
· Keep the temperature of soldering iron around 270°C
· Do not touch the soldering iron on the same conductor of the
circuit board (within 3 times).
· Be careful not to apply force on the conductor when soldering
SAFETY-RELATED COMPONENT WARNING !!
COMPONENTS IDENTIFIED BY MARK
! ON THE SCHEMATIC DIAGRAMS AND IN
THE PARTS LIST ARE CRITICAL TO SAFE OPERATION.
REPLACE THESE COMPONENTS WITH SONY PARTS
WHOSE PART NUMBERS APPEAR AS SHOWN IN THIS
MANUAL OR IN SUPPLEMENTS PUBLISHED BY SONY.
---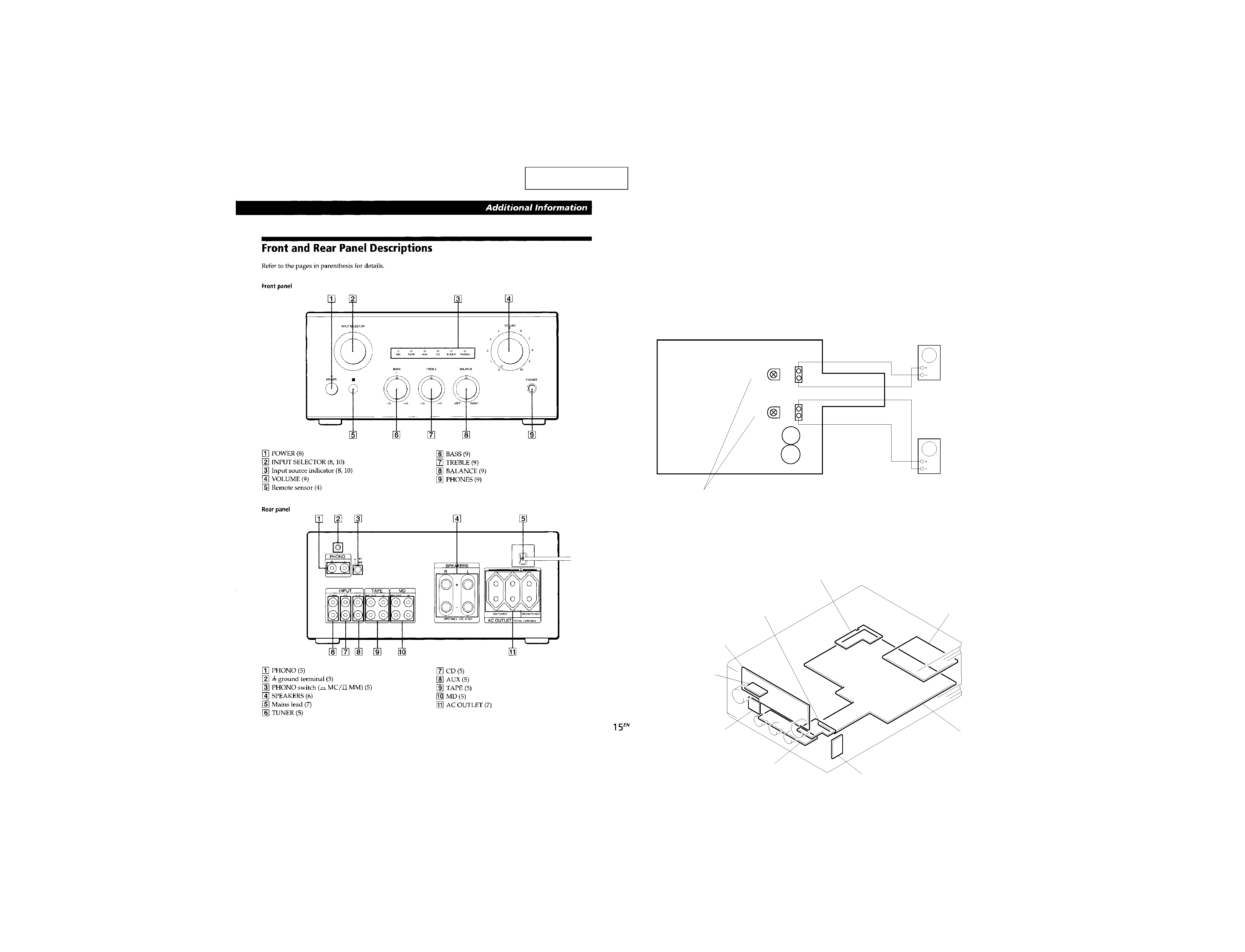 1. Rotate the semi-fixed resistors (RV501, RV601) for bias
adjustment to the MIN side fully (counterclockwise direc-
2. Connect a digital voltmeter to CN501 (TP) and CN601
3. Turn ON the power button, and adjust RV501 and RV601
so that the digital voltmeter display becomes 22 mV ± 2mV
4. After the adjustment, turn OFF the power button.
3-1. CIRCUIT BOARDS LOCATION
[MAIN BOARD] (Component side)
This section is extracted from
---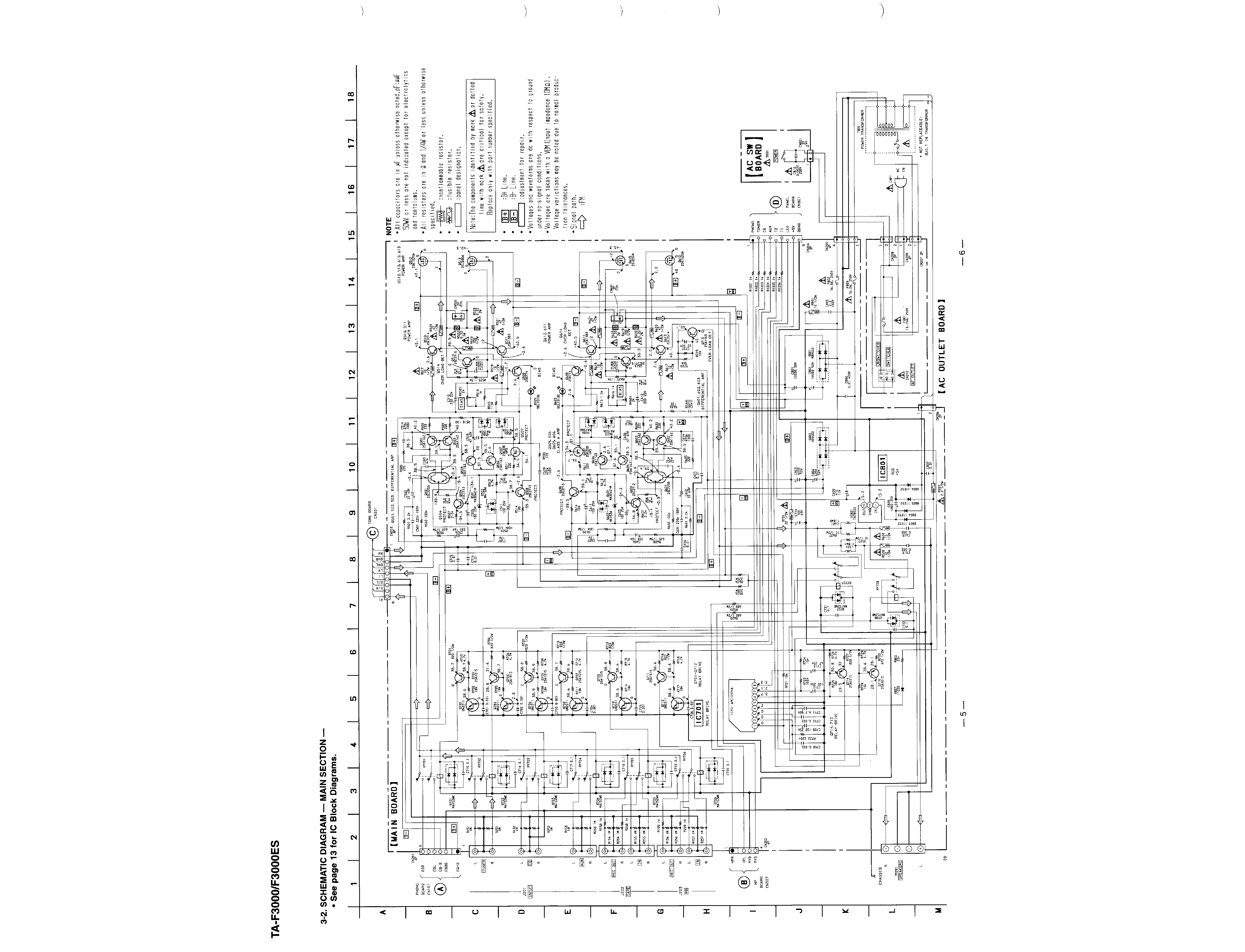 ---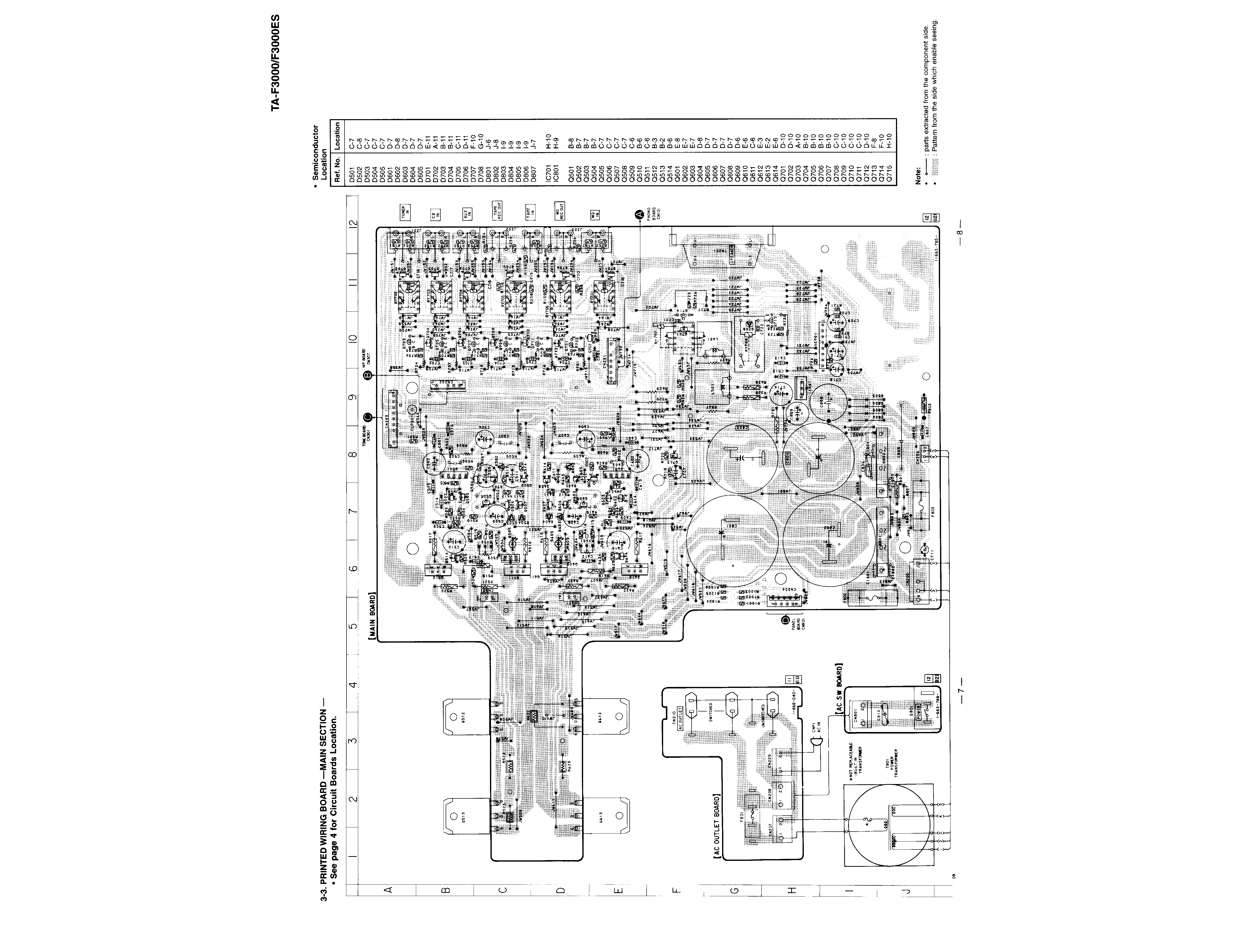 ---