When clicking an item, it's detail is displayed.
Model Name : SU-RG11M/RG11S
---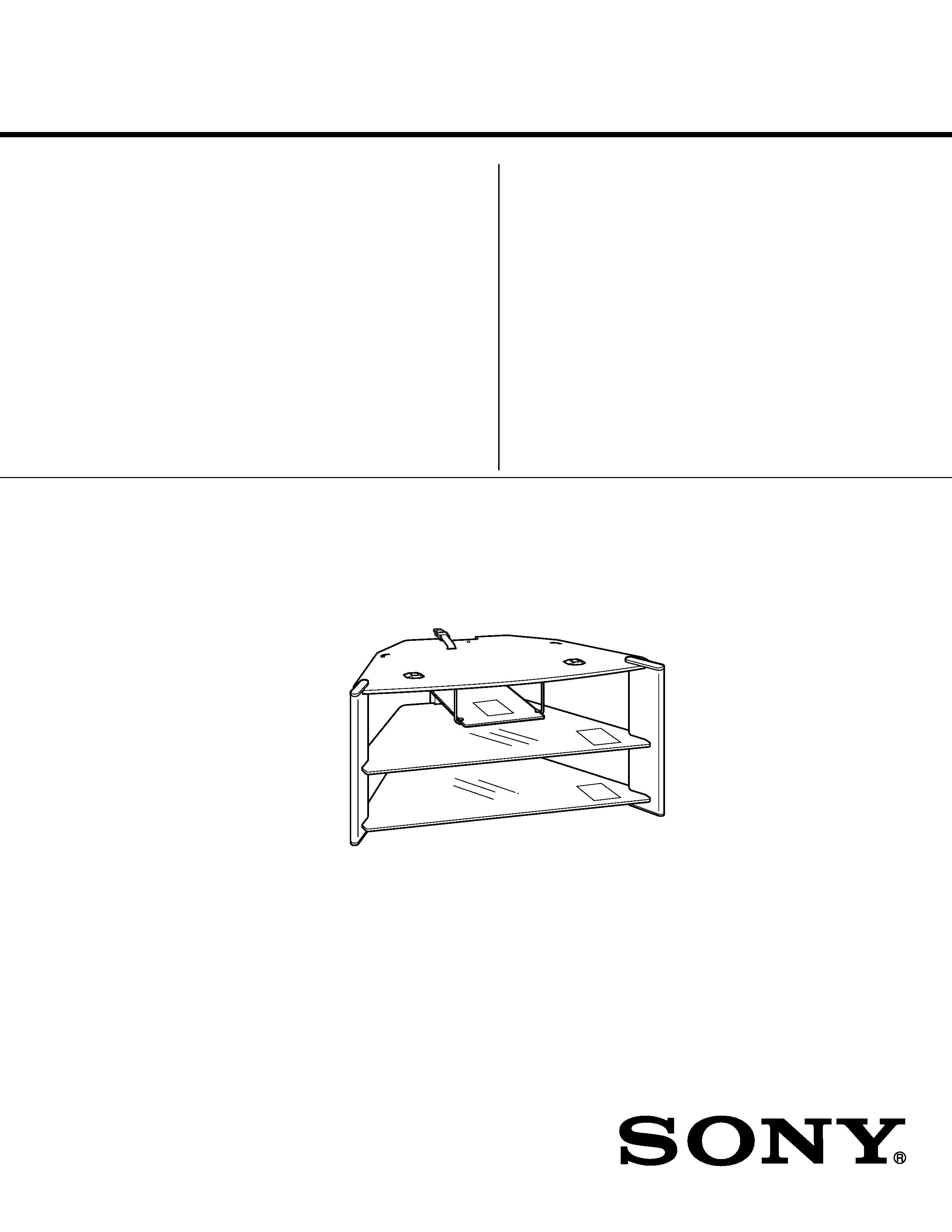 ---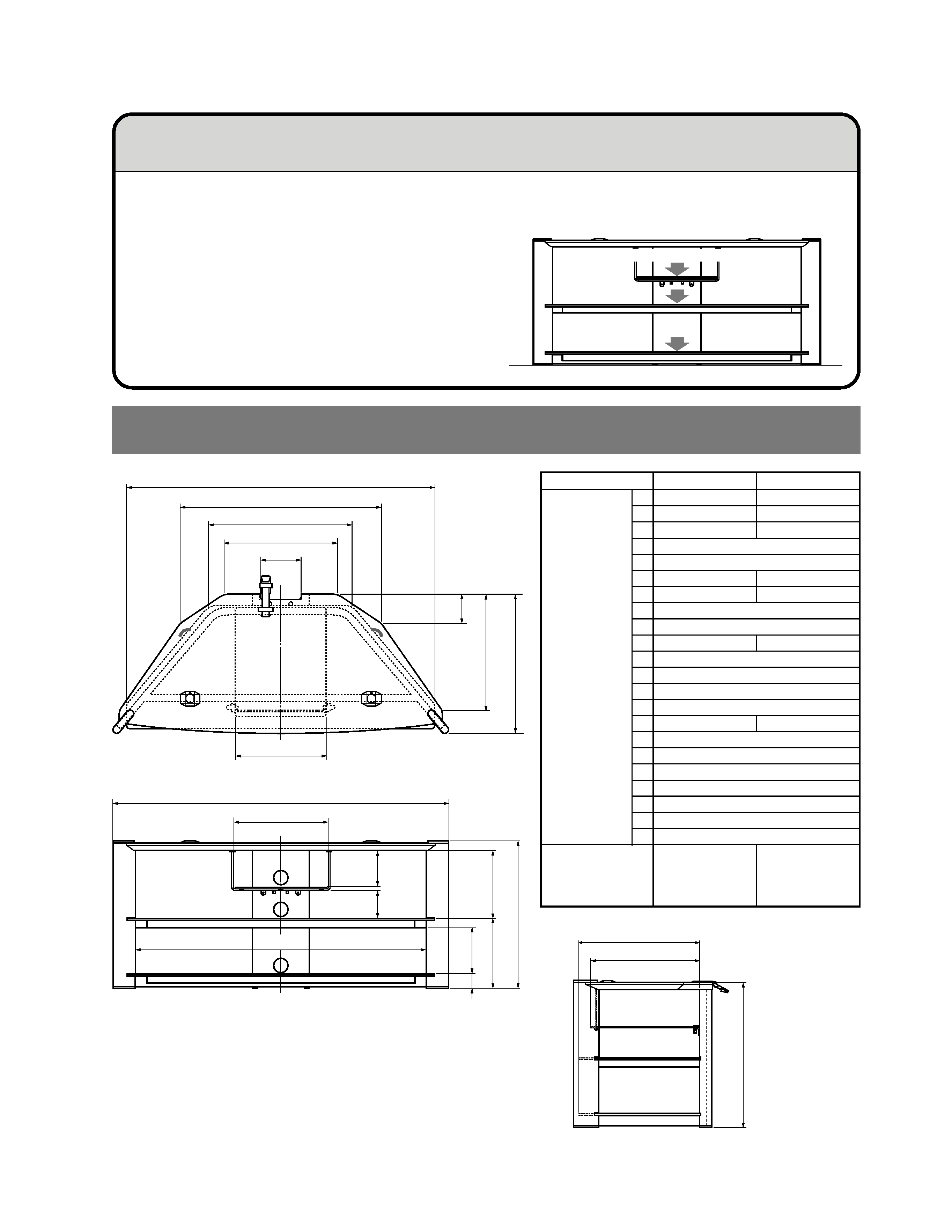 Do not place any equipment which exceeds the maximum weight
for the top panel or other shelves as indicated in the illustration.
Otherwise, the top panel or shelves may break.
Ne placez aucun appareil dont le poids dépasse la capacité de
charge maximale du panneau supérieur ou des autres étagères
indiquée sur l'illustration. Sinon, le panneau supérieur ou les
étagè re s risquent de se briser.
No coloque sobre los estantes ningún equipo que supere el peso
máximo permitido por el panel superior o por los demás estantes
según se indica en la ilustración. De lo contrario, el panel
superior o los estantes podrían romperse.
SU ­ RG 11S : 29.5kg (65 Ib 1 oz)
SU ­ RG 11M : 34.5kg (76 Ib 1 oz)
Note on carrying capacity/Remarque sur la capacité de charge/Nota sobre
Specifications/Caractéristiques/Especificaciones
Design and specifications are subject to change without notice.
Conception et caractéristiques susceptibles d'être modifiées sans avis préalable.
El diseño y las especificaciones están sujetos a cambios sin previo aviso.
---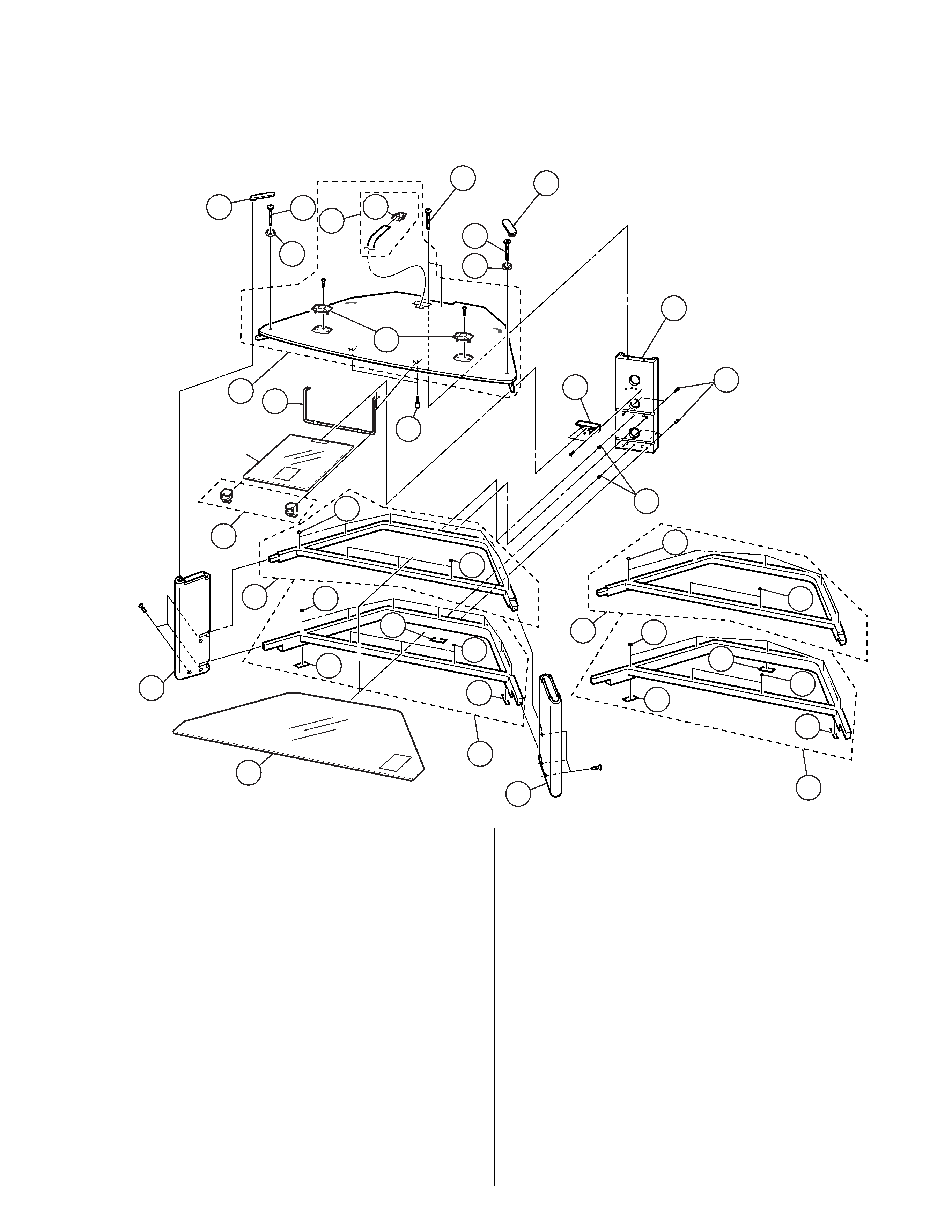 · Items with no part number and no
description are not stocked because they
are seldom required for routine service
· The construction parts of an assembled part
are indicated with a collation number in the
· Items marked "
*
" are not stocked since
they are seldom required for routine
service. Some delay should be anticipated
when ordering these items.
X-2055-804-1 SHELF ASSY, (42) GLASS
X-2055-838-1 SHELF ASSY, (50) GLASS
X-2055-802-1 PILLAR ASSY, (L) FRONT
X-2059-472-1 STOPPER ASSY, GLASS
2-179-590-01 SCREW, SPECIAL (M6X35)
X-2055-806-1 BOARD ASSY, (42) TOP
X-2055-837-1 BOARD ASSY, (50) TOP
X-4030-173-1 BUCKLE ASSY (B), B
2-055-611-01 SCREW, SPECIAL (6X50)
X-2055-813-1 CATCH ASSY, GLASS
X-2055-801-1 PILLAR ASSY, (42) BACK
X-2059-491-1 PILLAR ASSY, (50) BACK
4-097-773-01 SCREW +PWH M5X25
X-2055-803-1 PILLAR ASSY, (R) FRONT
X-2055-800-1 FRAME ASSY, (42) BOTTOM (RG11S)
X-2055-836-1 FRAME ASSY, (50) BOTTOM (RG11M)
X-2055-799-1 FRAME ASSY, (42) MIDDLE (RG11S)
X-2055-835-1 FRAME ASSY, (50) MIDDLE (RG11M)
2-599-515-01 SCREW PLASTIC HEAD M4X12(NI)
2-179-582-01 CUSHION, GLASS (DIA 12.8)
2-632-069-01 CUSHION (16X40)
7-682-278-01 SCREW +K 5X16
7-682-262-04 SCREW +K 4X10
7-685-663-79 TAPPING +BV 4X16, TYPE 2, IT-3
***********************************************************
ACCESSORIES & PACKING MATERIALS
************************************
2-595-041-01 MANUAL, INSTRUCTION
2-595-041-11 MANUAL, INSTRUCTION
2-595-041-21 MANUAL, INSTRUCTION
2-595-041-31 MANUAL, INSTRUCTION
---

---