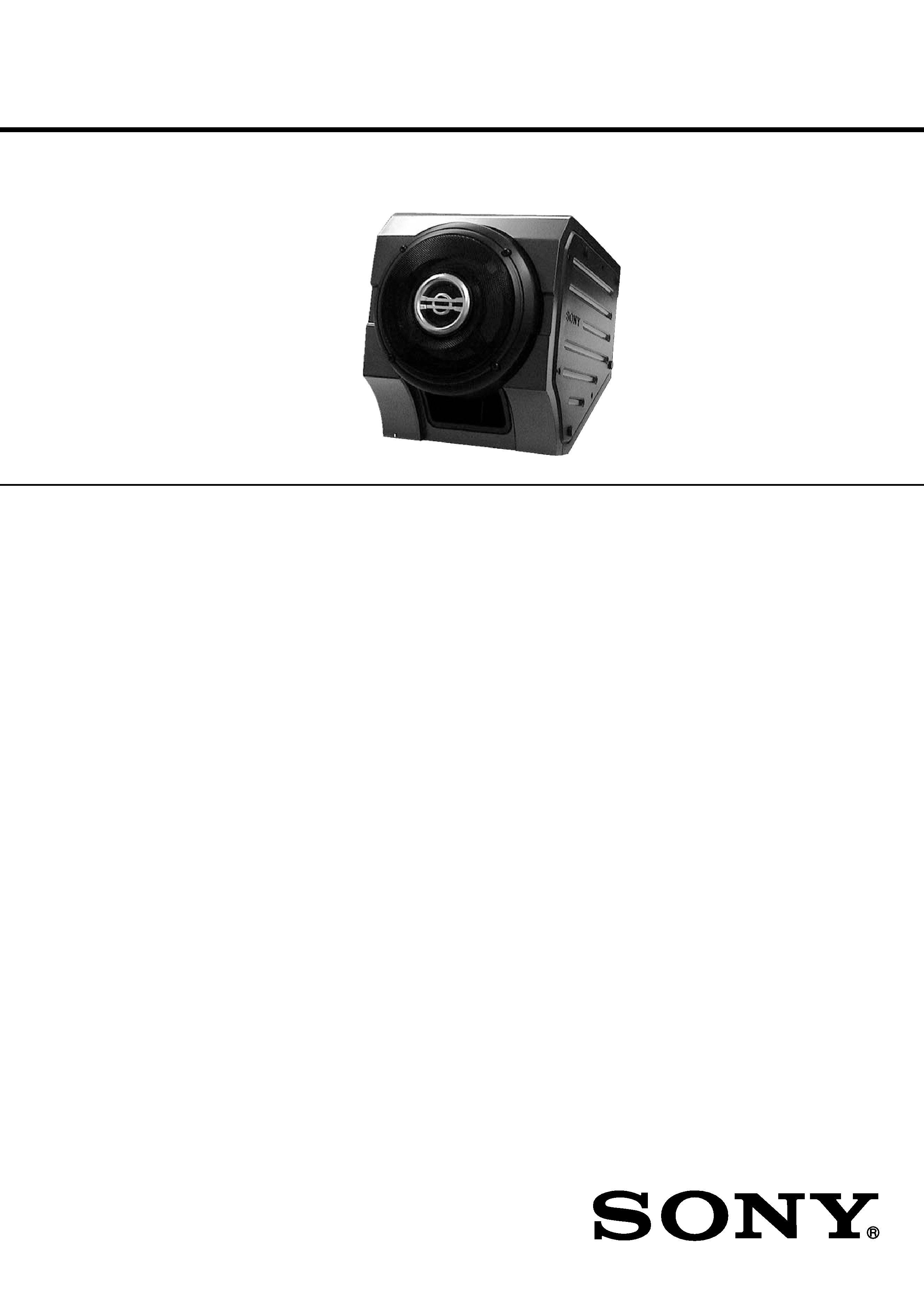 Design and specifications are subject to change without
Published by Sony Engineering Corporation
· This set is speaker system
---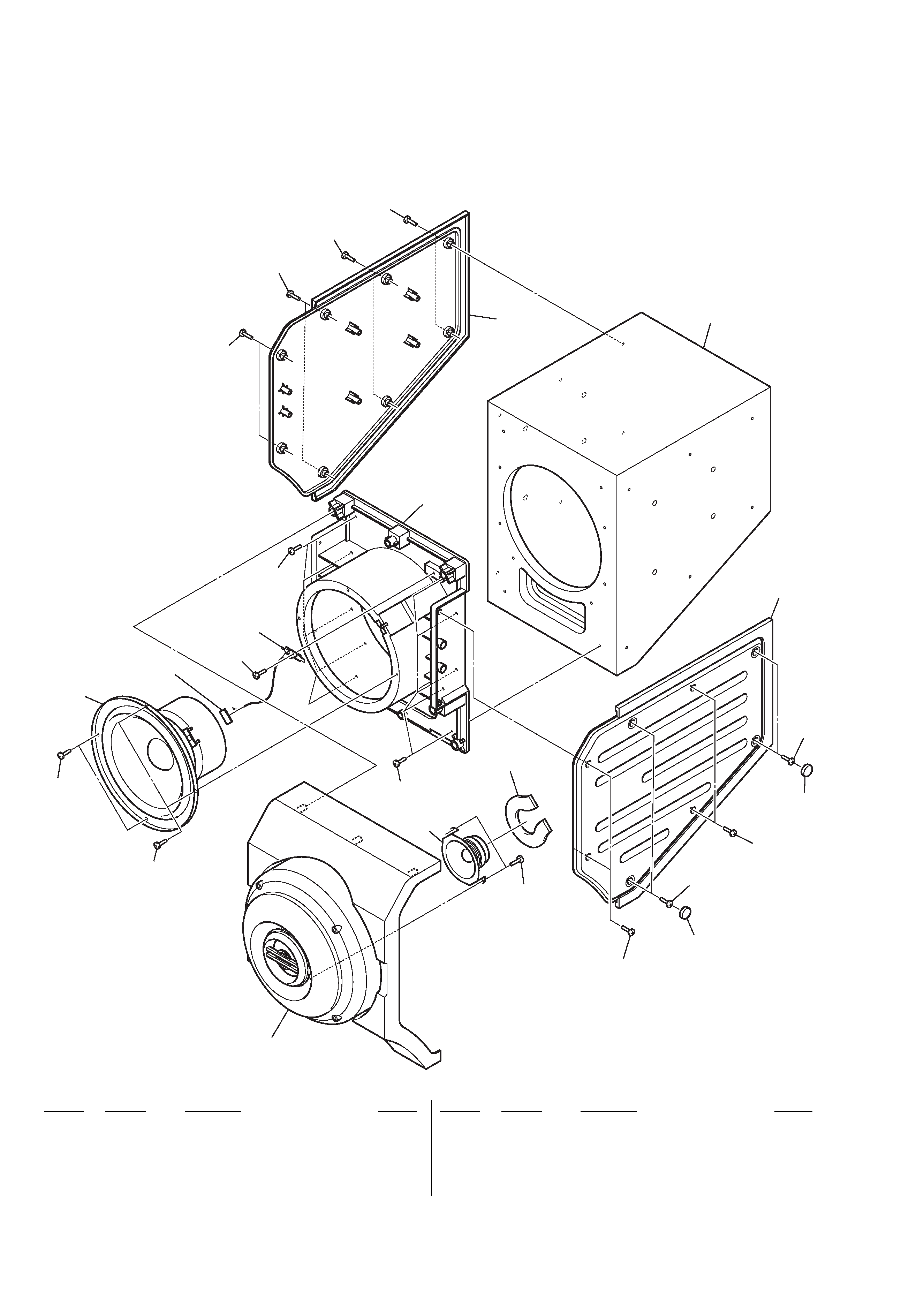 · Items mar ked "*" ar e not stoc ked since
the y ar e seldom r equir ed for r outine ser vice .
Some delay should be anticipated
when ordering these items.
A-4713-568-A FRONT PANEL ASSY
4-874-614-02 SCREW (1) (3.5X14), TAPPING
4-252-405-01 WOOFER STAND
4-235-677-01 SCREW (4X20) (TYPE1), +BVTP
4-252-411-01 SIDE PANEL L
4-252-408-01 SIDE PANEL R
7-685-647-79 SCREW +BVTP 3X10 TYPE2 IT-3
1-825-738-11 LOUD SPEAKER (20cm) (WOOFER)
1-825-739-11 LOUD SPEAKER (6.5cm) (TWEETER)
EXPLODED VIEW AND PARTS LIST
---

---

Clicking the version allows you to jump to the revised page.
Also, clicking the version at the upper right on the revised page allows you to jump to the next revised
---