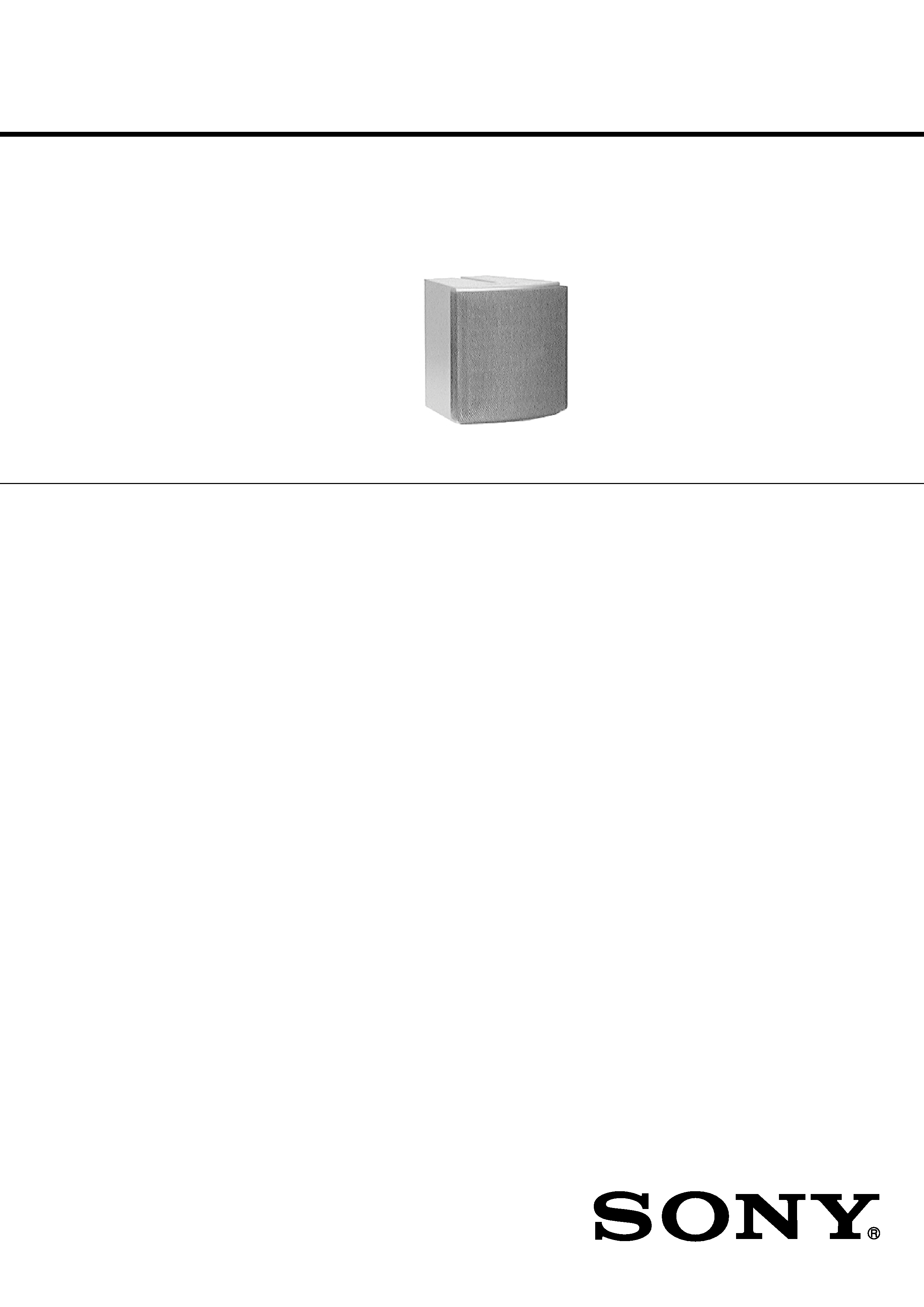 2
7
/
8
inches (70 mm) dia. cone type
Dimensions (approx.) : 3
7
/
8
x 4
1
/
8
x 4
1
/
4
inches (97 x 102 x 105 mm) (w / h / d)
Design and specification are subject to change without notice.
This set is the speaker system in DAV-S300.
---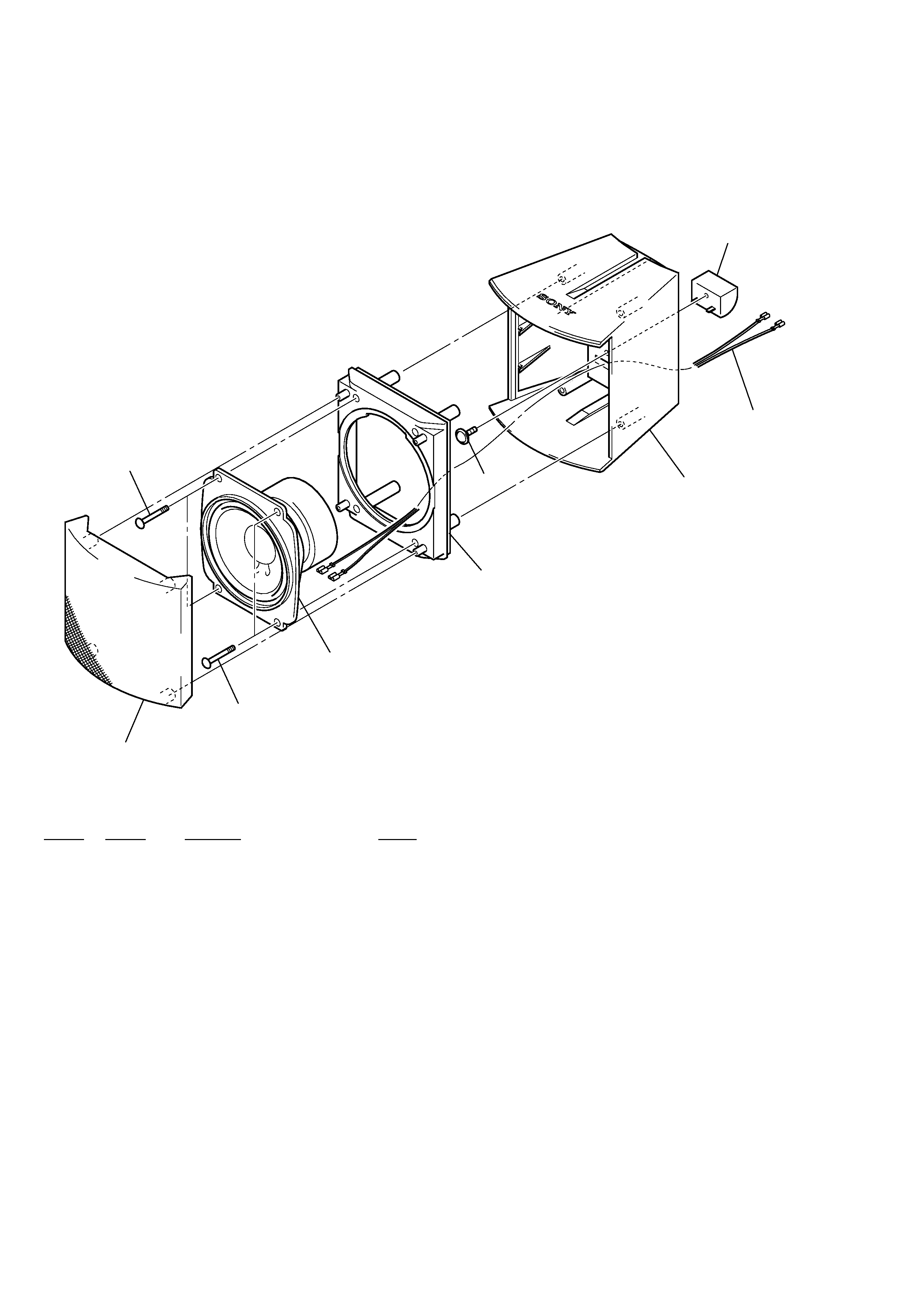 Audio Entertainment Group
· The mechanical parts with no reference number in
the exploded views are not supplied.
X-4952-567-1 FRAME ASSY, GRILLE
4-228-909-01 SPECIAL HEAD SCREW
3-043-782-01 PANEL (SPK), FRONT
3-043-779-01 CABINET (SPEAKER) (REAR)
1-529-616-11 SPEAKER (80 mm)
EXPLODED VIEW AND PARTS LIST
Printed in Japan © 2000. 12
Published by General Engineering Dept.
---