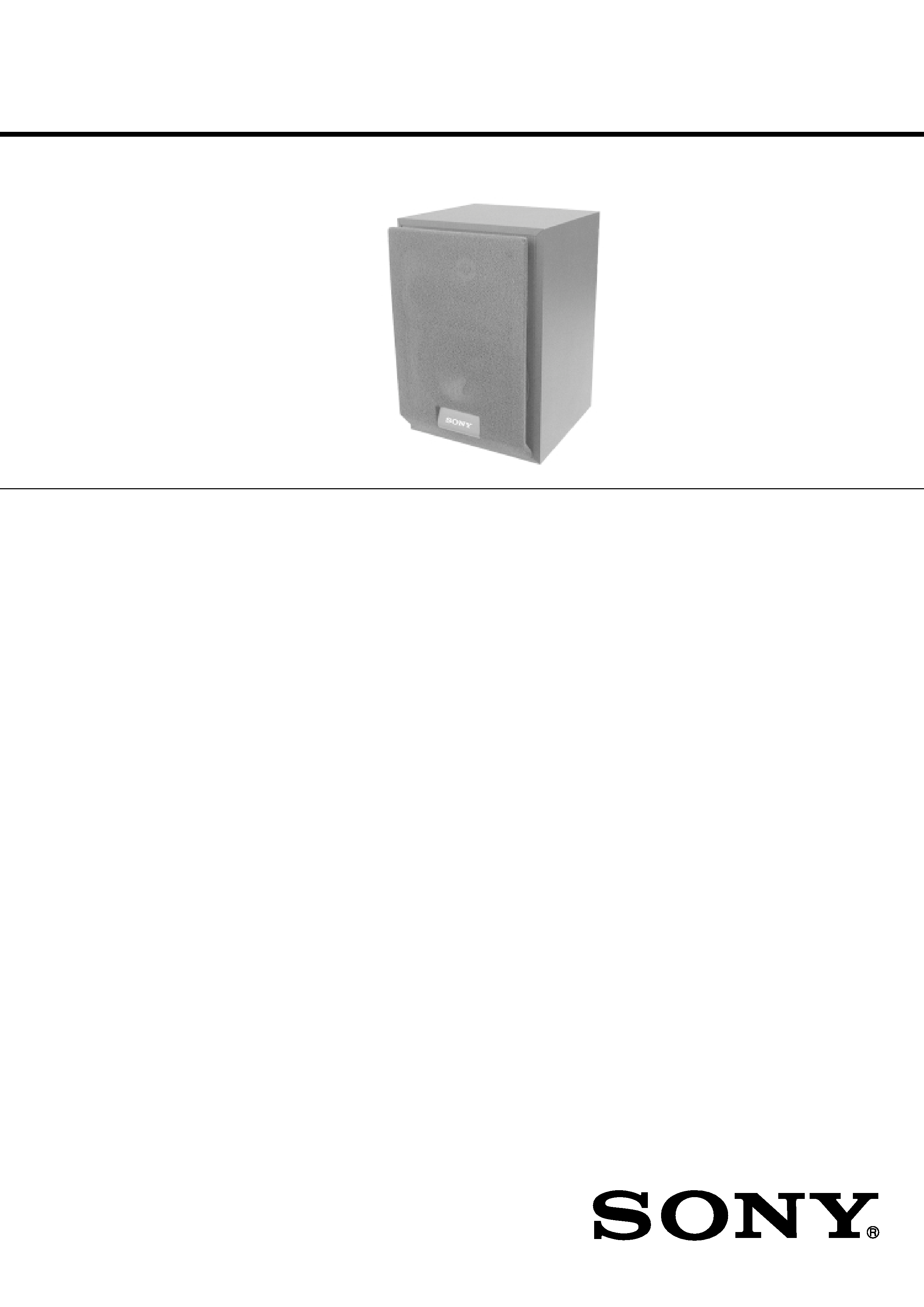 Audio Entertainment Group
General Engineering Dept.
2-way, magnetically shielded
Tweeter: 2.5 cm, balance dome type
Maximum input power: 100 watts
Approx. 170 x 250 x 160 mm, not including
Design and specifications are subject to change without notice.
---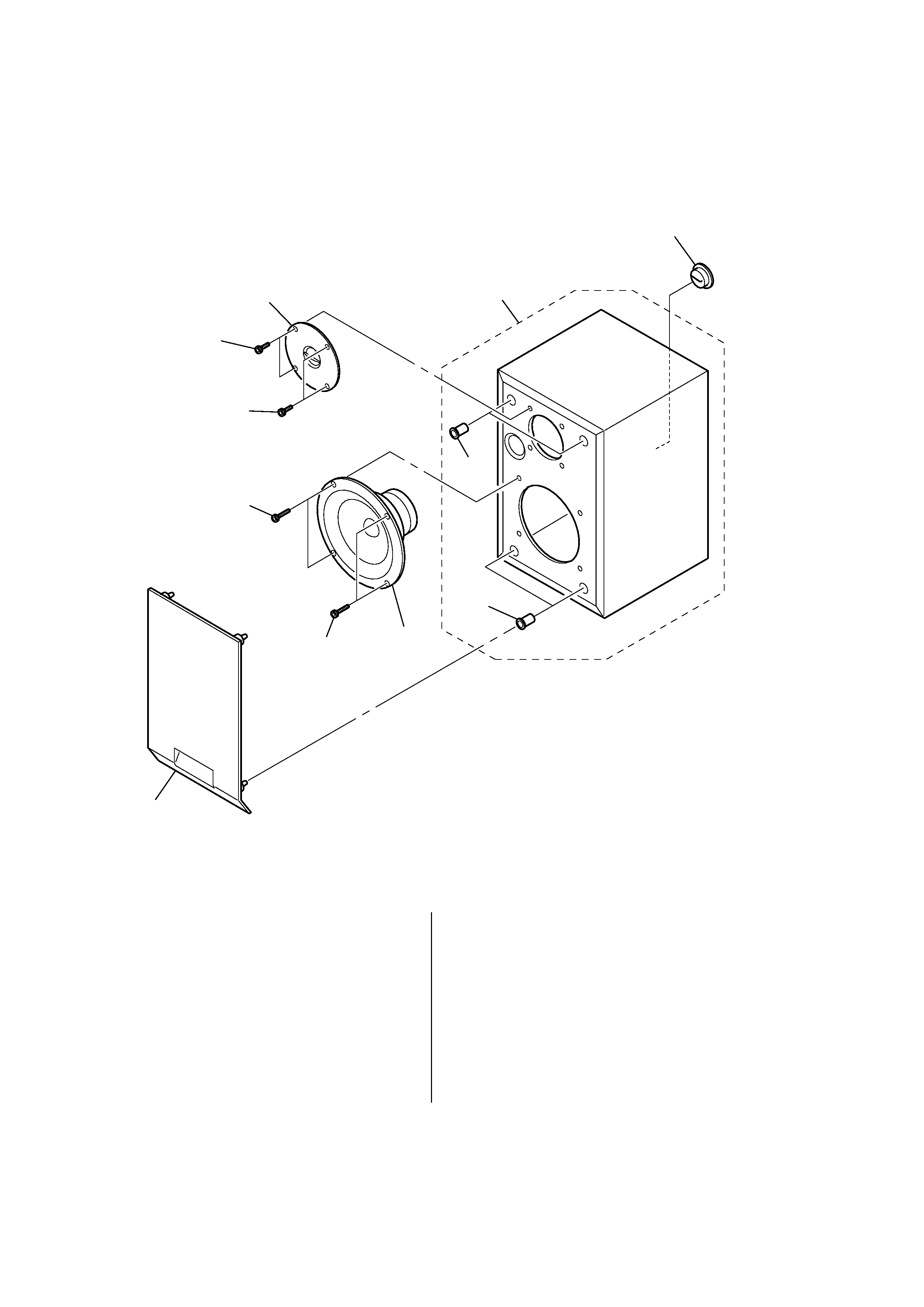 EXPLODED VIEW AND PARTS LIST
· The mechanical parts with no reference num-
ber in the exploded views are not supplied.
X-4953-587-1 FRAME ASSY, GRILLE
4-934-223-01 SCREW (4X20), TAPPING
4-932-425-01 SCREW (3.5X20)
A-2004-826-A CABINET ASSY
1-537-332-11 TERMINAL BOARD
1-544-777-11 SPEAKER (13CM)
1-544-778-11 SPEAKER (2.5CM)
ACCESSORIES & PACKING MATERIALS
*******************************
1-769-433-11 CORD, SPEAKER (2.5M)
(ENGLISH, FRENCH, SPANISH, PORTUGUESE,
TRADITIONAL CHINESE, SYMPLIFIED CHINESE)
---

---

Clicking the version allows you to jump to the revised page.
Also, clicking the version at the upper right on the revised page allows you to jump to the next revised page.
---