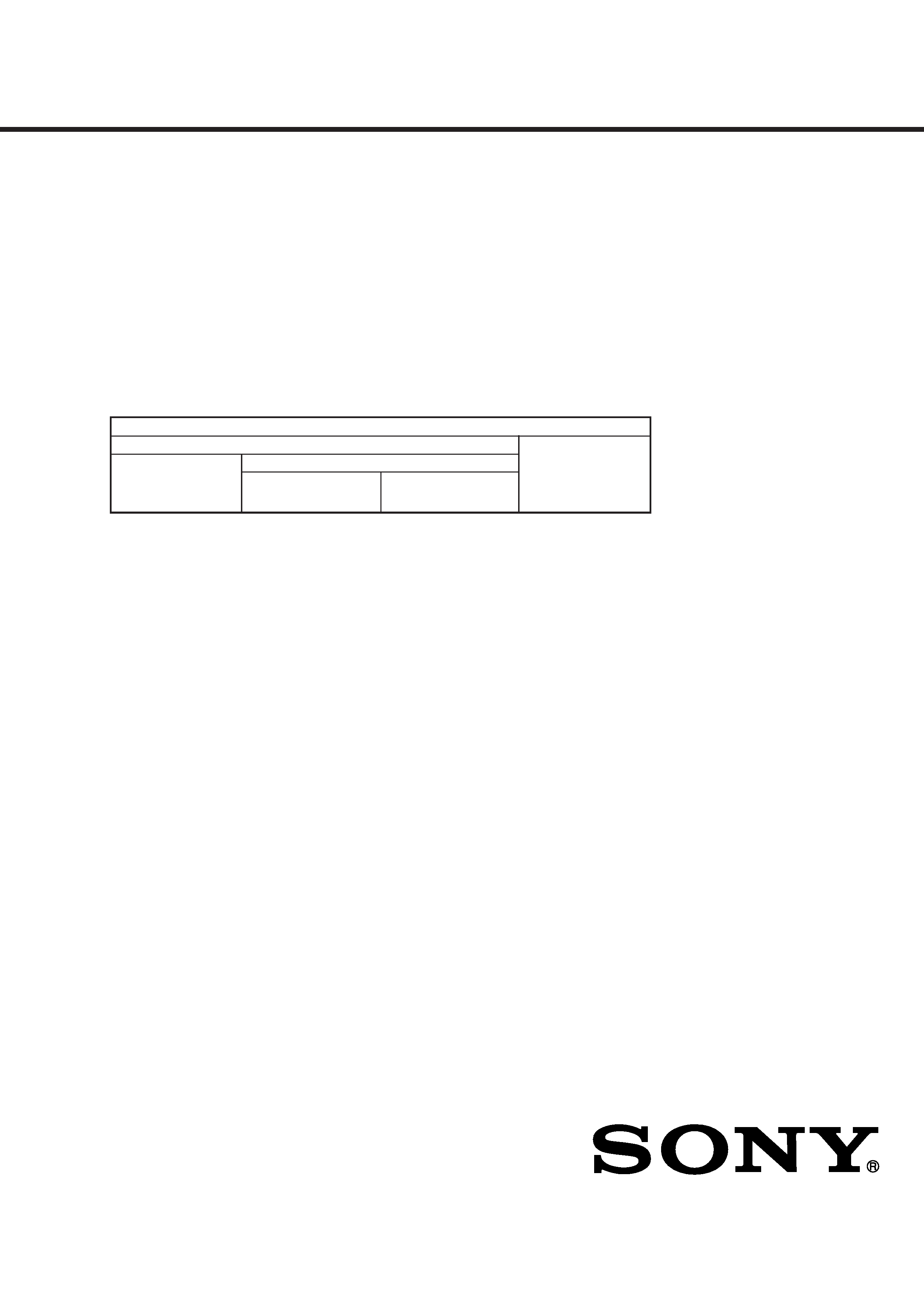 Home Audio Division Company
Published by Quality Assurance Dept.
ACCESSORIES & PACKING MATERIALS
********************************
1-769-433-11 CORD, SPEAKER (10 m)
1-769-433-21 CORD, SPEAKER (2.5 m)
4-228-476-01 MANUAL, INSTRUCTION (ENGLISH/FRENCH/
SPANISH/PORTUGUESE/CHINESE)
4-972-322-01 FOOT (Y) (FCRW115)
· SS-FCR120/FCRW120 is composed for following models.
COMPONENT MODEL NAME FOR THESE SYSTEMS
· For the models SS-CN195/CR195/SR195/SW115 and SS-MB115, refer to the respective service manuals.
---