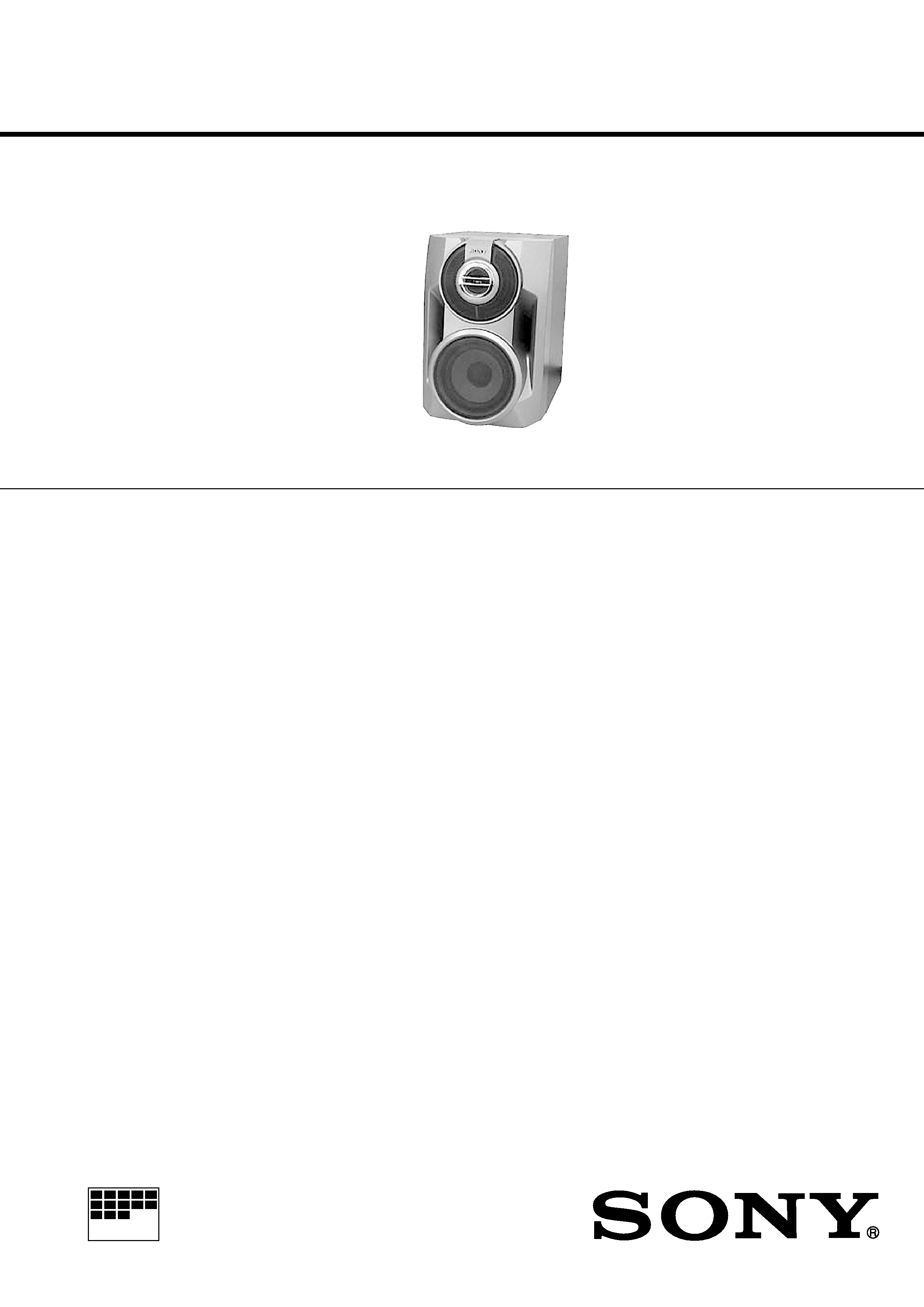 · This set is the speaker system in
MHC-BX5/BX7/DX7/DX7B/VX77/VX77B.
15 cm, cone type (BX5,BX7,DX7,DX7B)
15 cm, hop type (VX7,VX77B)
Approx. 6.2 kg net per (BX5,BX7,DX7,DX7B)
Approx. 7.1 kg net per (VX77,VX77B)
Design and specifications are subject to change without notice
---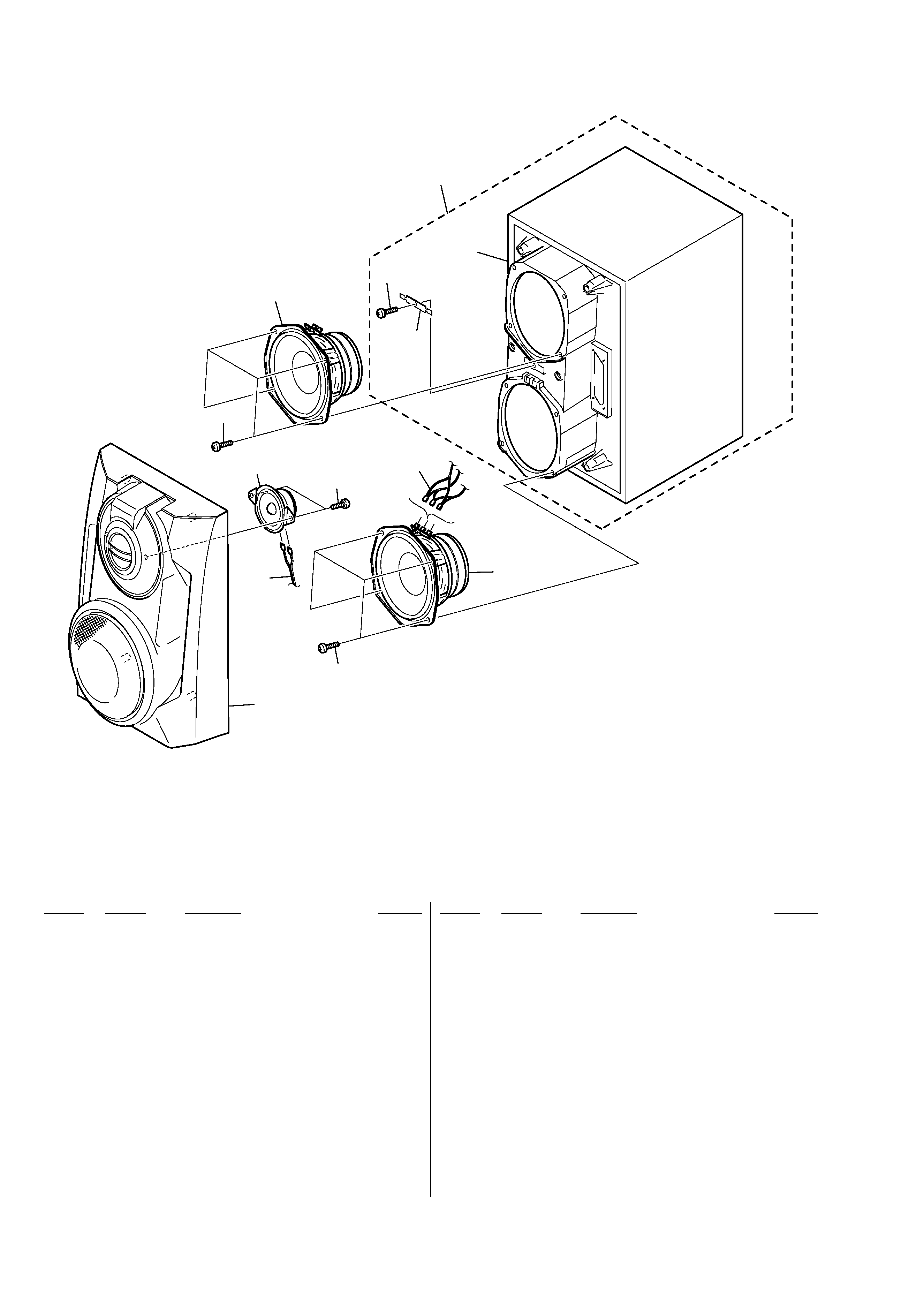 Home Audio Division Company
Published by Quality Assurance Dept.
EXPLODED VIEW AND PARTS LIST
A-4412-028-A FRONT PANEL ASSY (DX7:EA)
A-4412-029-A FRONT PANEL ASSY (BX7/DX7:E,MY,SP,MX,AR,
A-4412-030-A FRONT PANEL ASSY (BX5/DX7:TH/VX77:TH)
A-4412-245-A FRONT PANEL ASSY (DX7B/VX77B)
4-874-614-01 SPEAKER (4)(3.5X14), TAPPING
1-529-568-11 SPEAKER, LOUD (15cm)(BX5)
1-529-629-11 SPEAKER, LOUD (15cm)(DX7/DX7B)
1-529-630-11 SPEAKER, LOUD (15cm)(BX7)
1-529-698-11 SPEAKER, LOUD (15cm)(VX7/VX77B)
1-529-570-11 SPEAKER (5cm)(BX5)
1-529-695-11 SPEAKER (5cm)(BX7/VX77/VX77B)
1-529-696-11 SPEAKER (5cm)(DX7/DX7B)
7-685-160-11 SCREW +P4X10 TYPE2 NON-SLIT
1-529-569-11 SPEAKER, LOUD (15cm)(BX5)
1-529-628-11 SPEAKER, LOUD (15cm)(BX7)
1-529-631-11 SPEAKER, LOUD (15cm)(DX7/DX7B)
1-529-697-11 SPEAKER, LOUD (15cm)(VX77/VX77B)
A-4411-993-A SPEAKER CABINET ASSY (BX5)
A-4411-995-A SPEAKER CABINET ASSY (BX7/DX7:EXCEPT TH
/DX7B/VX77:EXCEPT TH/VX77B)
A-4411-996-A SPEAKER CABINET ASSY (DX7:TH/VX77:TH)
1-792-460-11 SPEAKER CORD
************************************************************
1-775-512-21 CORD, SPEAKER CONNECTION
---