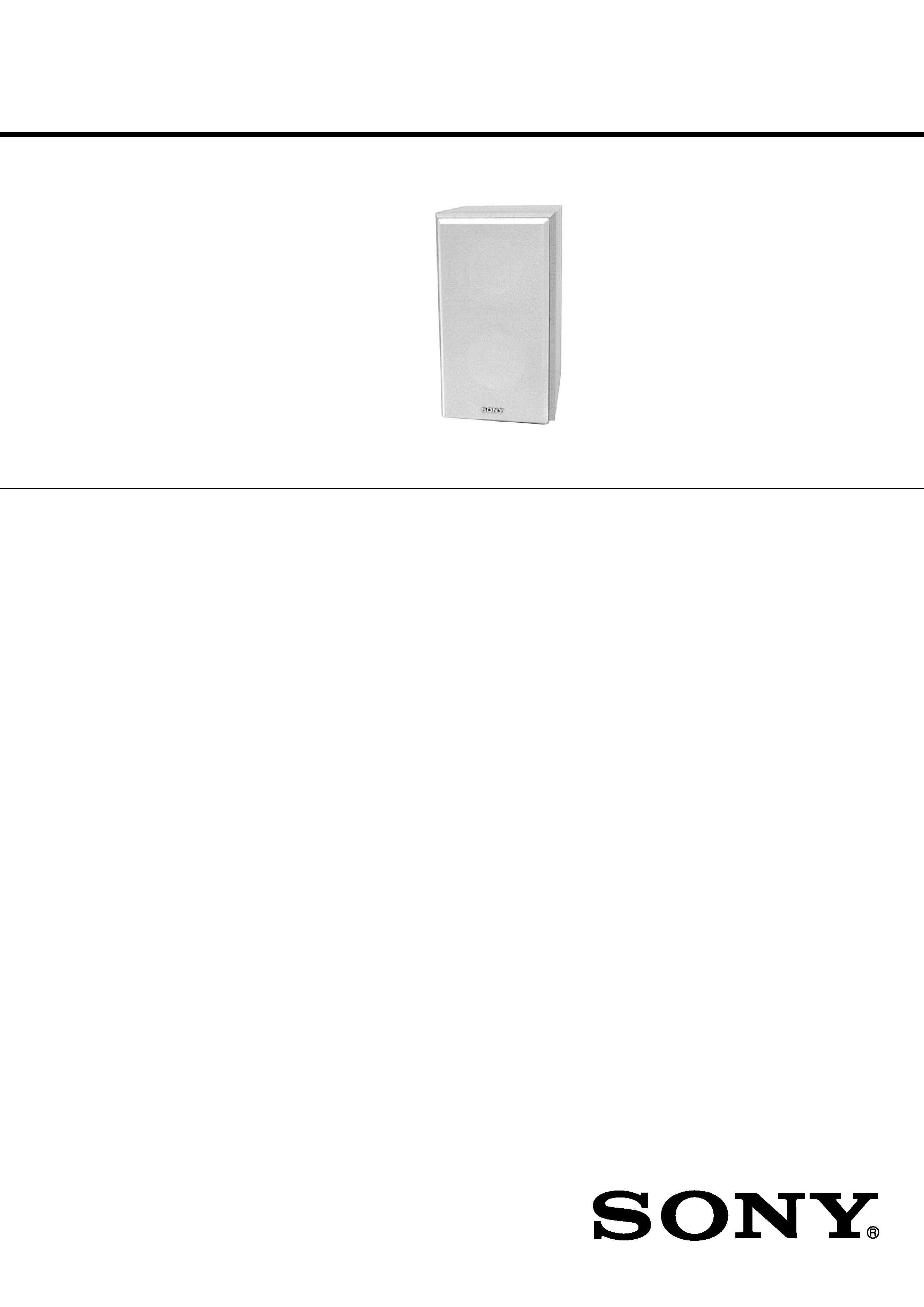 · This set is the speaker system in CMT-RB5/VB5.
Approx. 2.7 kg net per speaker
---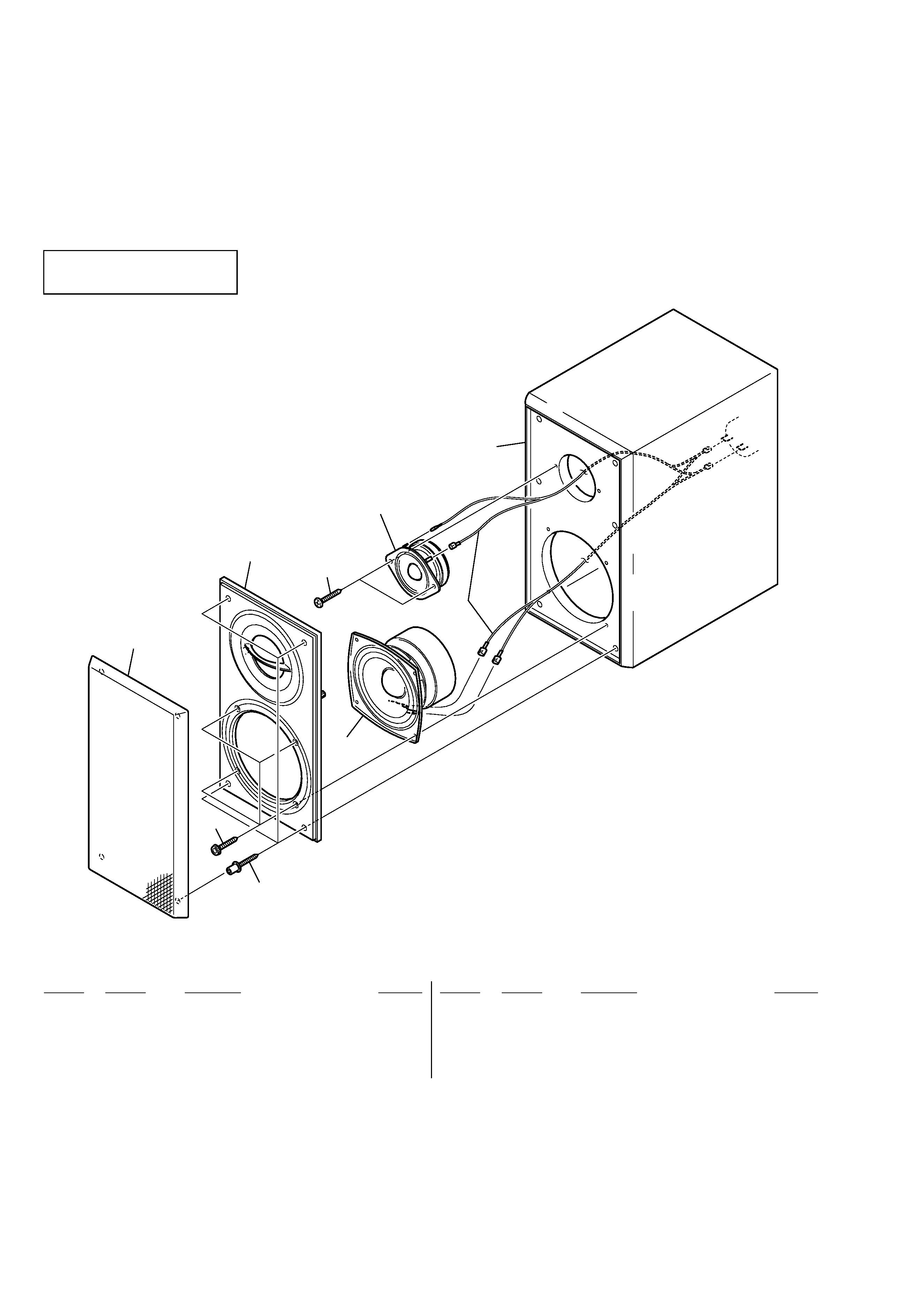 Audio Entertainment Group
Published by General Engineering Dept.
EXPLODED VIEW AND PARTS LIST
· Items marked "*" are not stocked since they are
seldom required for routine service. Some delay
shoud be anticipated when ordering these items.
X-4953-051-1 FRAME ASSY, GRILLE (CRB5) (LIGHT GRAY)
X-4953-262-1 FRAME ASSY, GRILLE (CVB5) (DARK GRAY)
4-874-614-11 SCREW (4) (3.5X14), TAPPING
4-932-425-01 SCREW (3.5X20)
4-229-774-01 SCREW, ORNAMENTAL
X-4953-050-1 PANEL ASSY, FRONT
1-757-017-11 CORD, CONNECTION
1-529-801-11 SPEAKER (TWEETER)(5cm)
1-529-802-11 SPEAKER (WOOFER)(10cm)(CRB5)
1-529-900-11 SPEAKER (WOOFER)(10cm)(CVB5)
The model name is printed on
the rear side of the speaker.
---