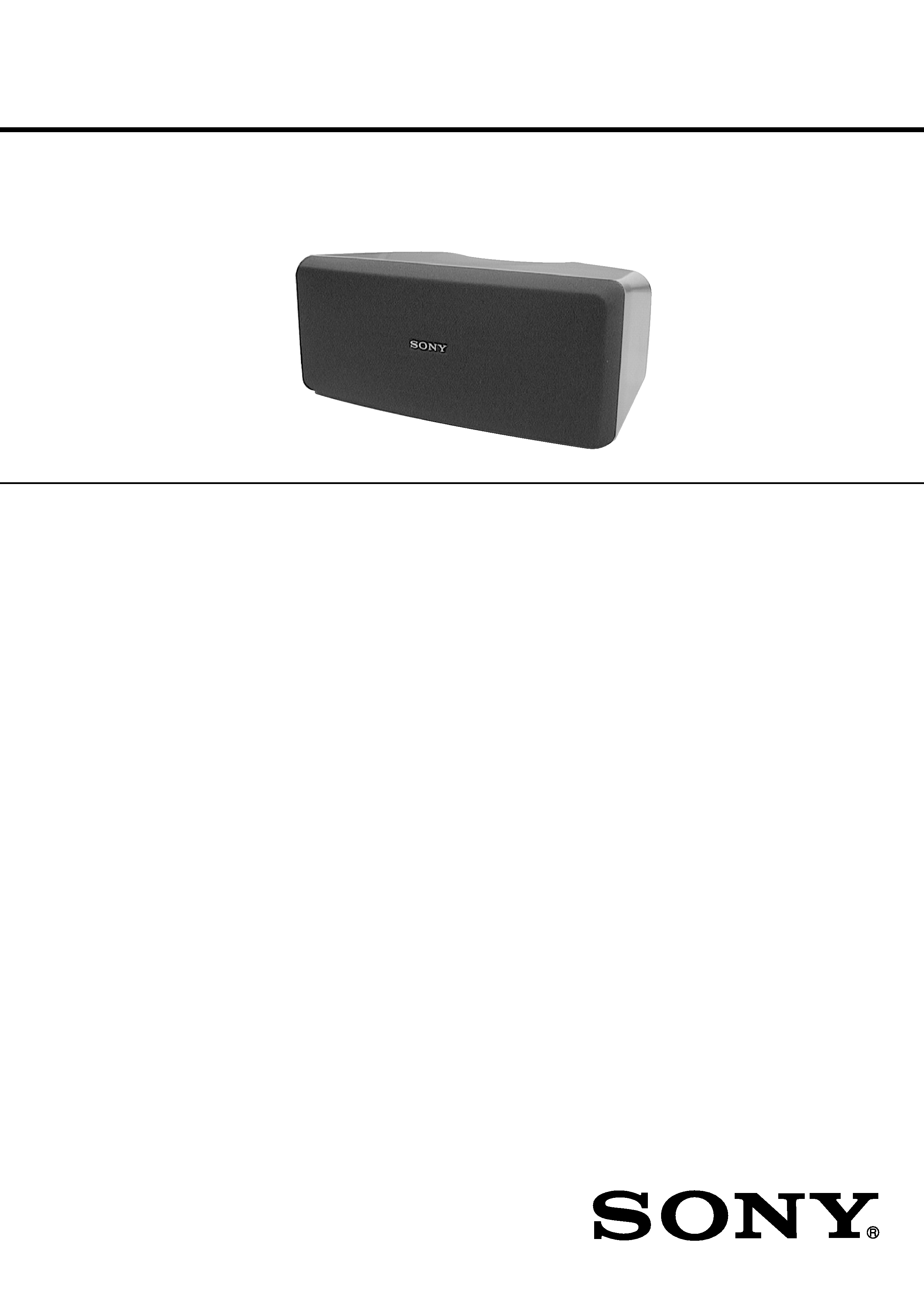 bass-reflex type, magnetically shielded type
Approx. 280 x 120 x 140 mm
Design and specifications are subject to change
· SS-CT106 is the center speaker system
---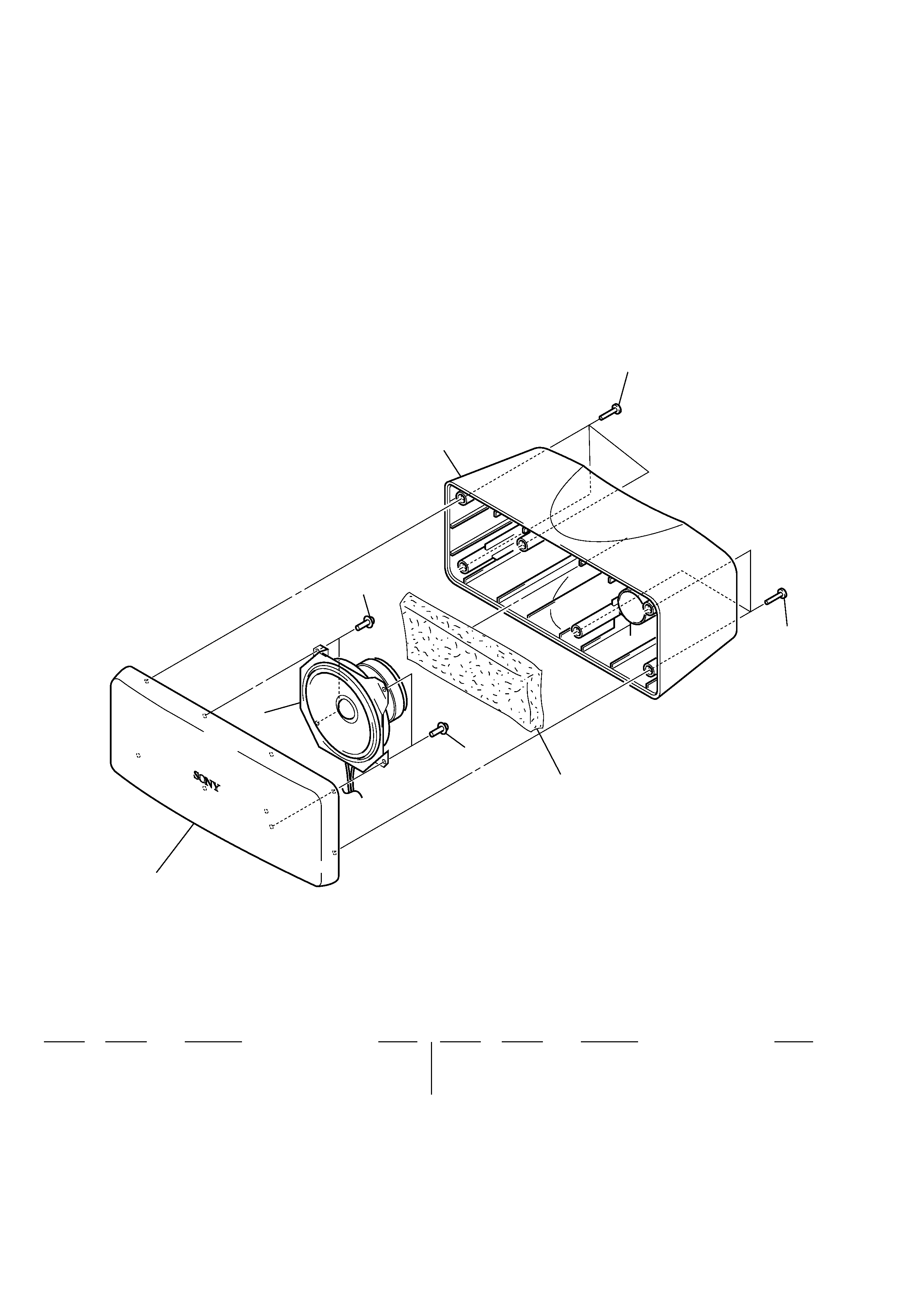 7-621-846-40 SCREW, WOOD +R 4.1X16
EXPLODED VIEW AND PARTS LIST
· Items marked "*" are not stocked since they
are seldom required for routine service. Some
delay should be anticipated when ordering
· The mechanical parts with no reference num-
ber in the exploded views are not supplied.
· -XX and -X mean standardized parts, so they
may have some difference from the original
· Color Indication of Appearance Parts
KNOB, BALANCE (WHITE) . . . (RED)
Parts Color Cabinet's Color
7-685-884-09 SCREW +BVTT 4X14 (S)
1-529-488-11 SPEAKER (10cm)
Audio Entertainment Group
Printed in Japan C 2000. 4
Published by HA Quality Assurance Dept.
---