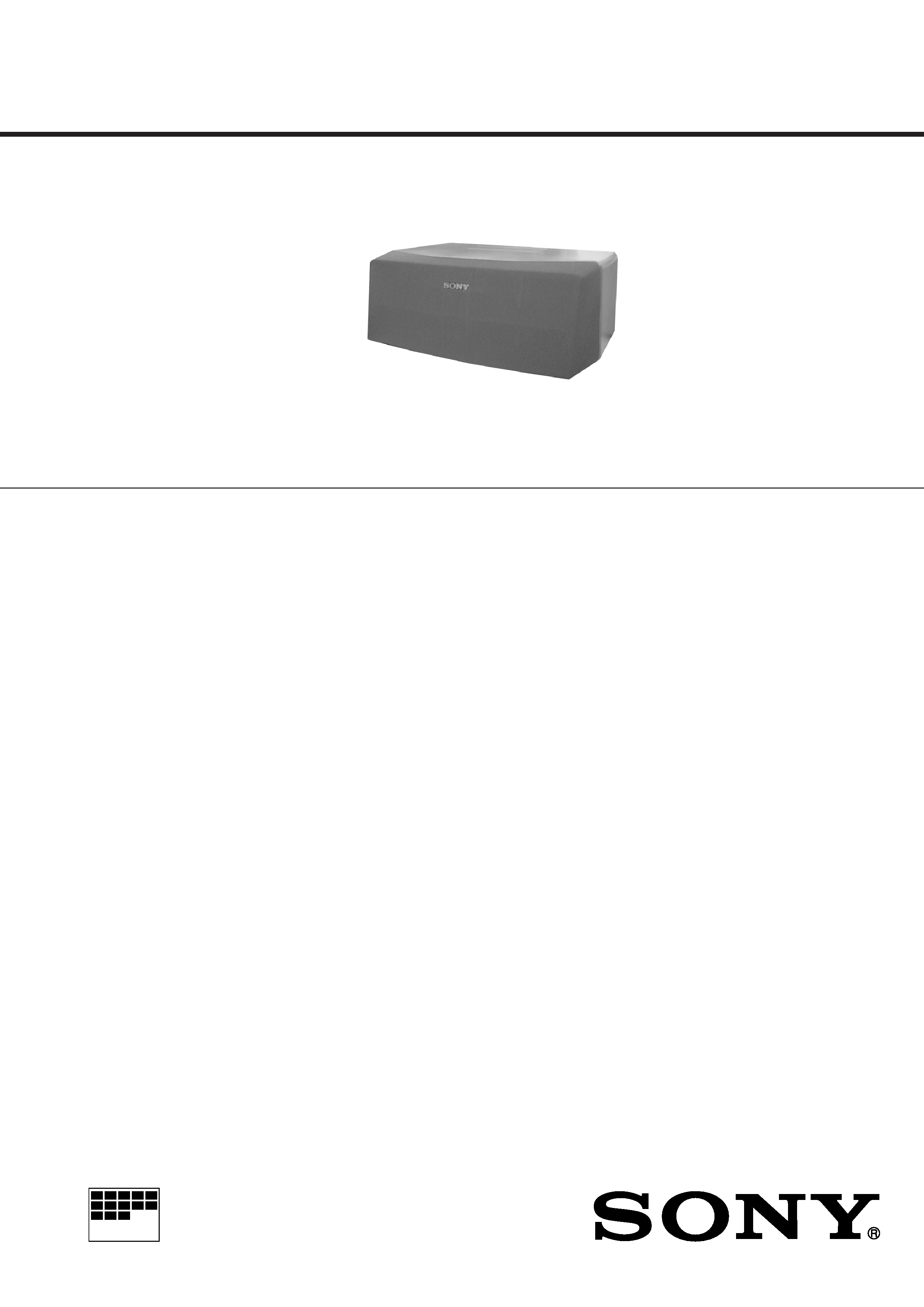 This set is the speaker system in MHC-GRX90AV/
1-way, 1-unit, bass-reflex type,
Design and specification subject to change without notice.
---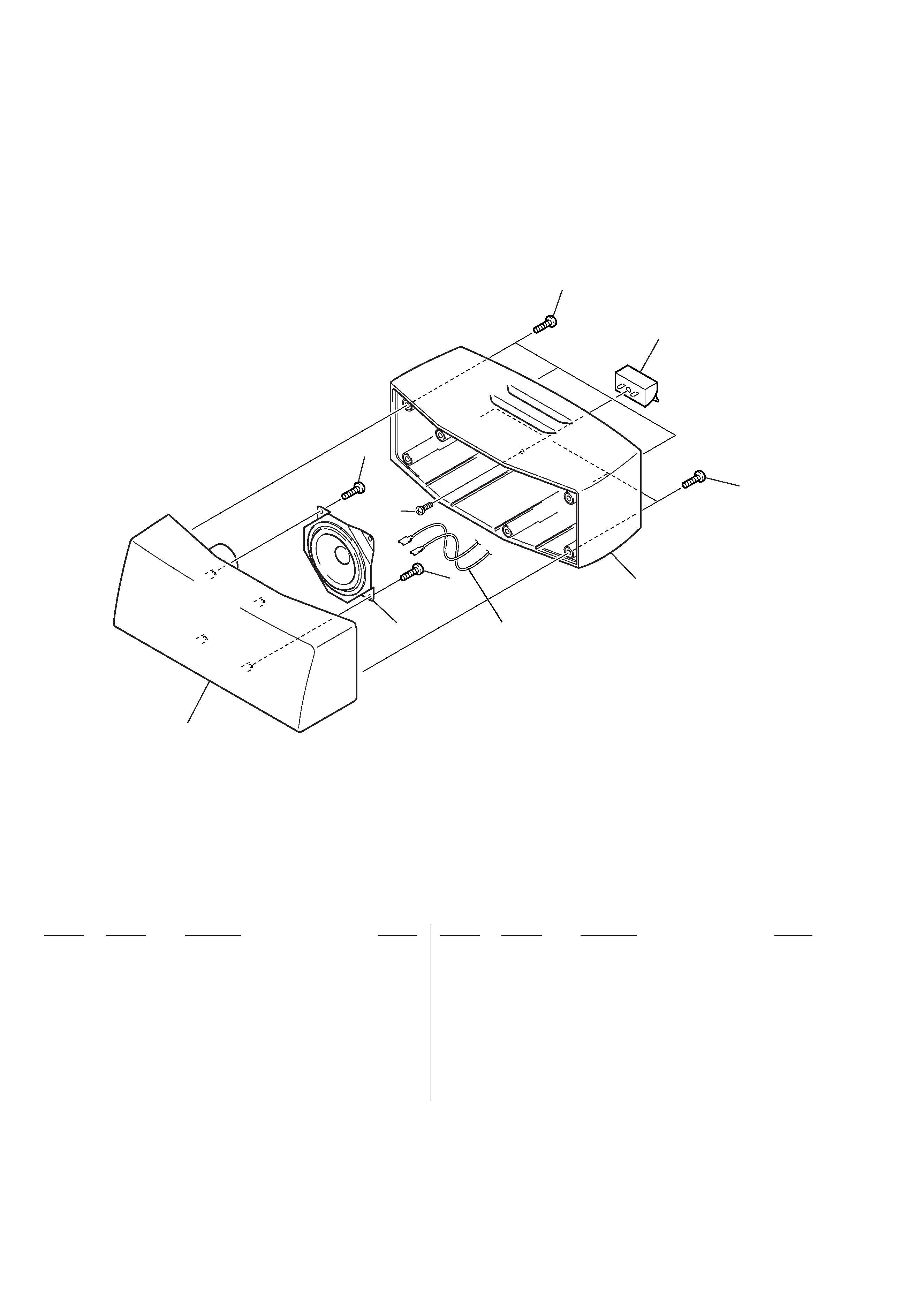 · Items marked "*" are not stocked since they are
seldom required for routine service. Some delay
should be anticipated when ordering these items.
EXPLODED VIEW AND PARTS LIST
X-4950-679-1 PANEL ASSY, FRONT
7-685-660-11 SCREW +BVTP 4x10 TYPE2 SLIT
1-775-758-11 LEAD (WITH CONNECTOR)
4-214-863-01 CABINET (CN125)
4-222-323-01 CABINET (CN125G)
7-685-663-79 SCREW +BVTP 4x16 TYPE2 SLIT
1-537-775-11 TERMINAL BOARD
7-685-661-79 SCREW +BVTP 4x12 TYPE2 SLIT
1-505-312-11 SPEAKER (8CM)
Home A&V Products Company
Printed in Japan © 1999. 4
Published by Quality Assurance Dept.
************************************************************
ACCESSORIES & PACKING MATERIALS
********************************
1-769-433-21 CORD, SPEAKER (2.5m)
---