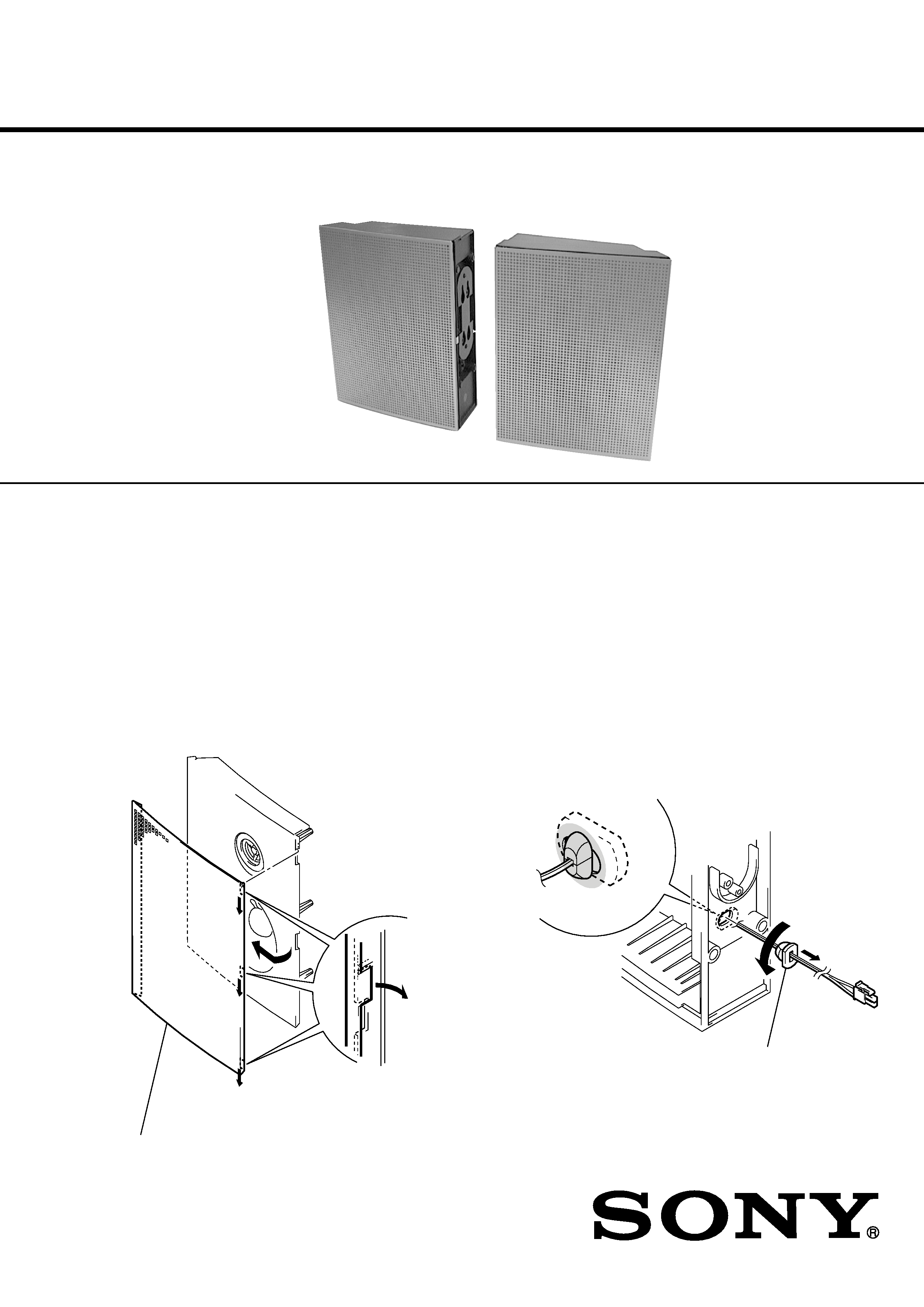 2.5 cm dia., balanced drive
(w/h/d, incl. projecting parts and
Approx. 2.5 kg net per speaker
Designs and specifications are subject to change without notice.
· SS-CLS1 is the speaker system in
Note: Follow the disassembly procedure in the numerical order given.
Note: When installing SPK. WIRE BUSHING, fix it with
SONY BOND (SC608LV) to prevent from leaking sound.
Remove the SPK. overlay in the
Rotate SPK. WIRE BUSHING 90
direction of arrow A then pull it out.
---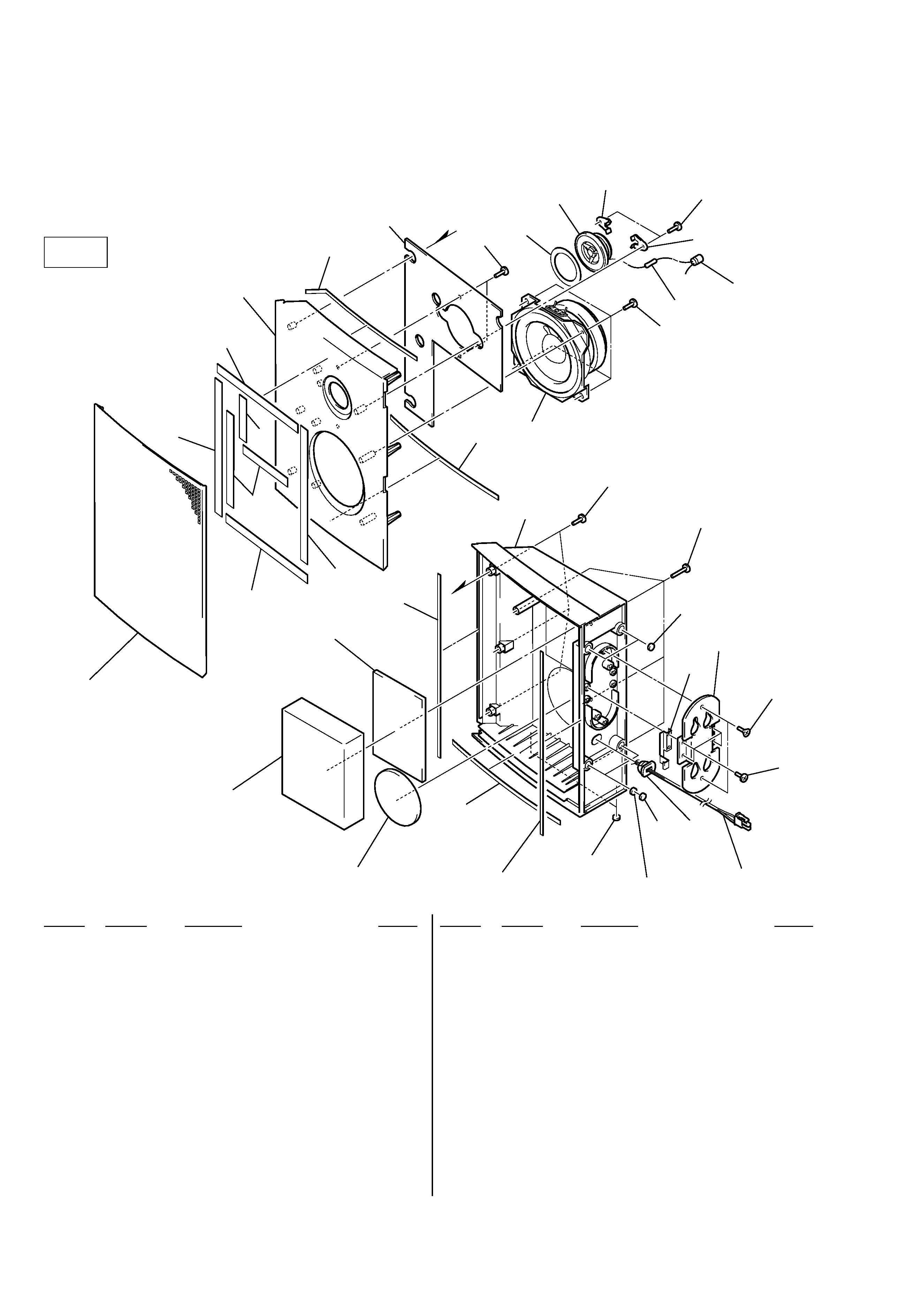 Home Audio Division Company
Printed in Japan C 2000. 2
Published by Quality Assurance Dept.
EXPLODED VIEW AND PARTS LIST
· The mechanical parts with no reference num-
ber in the exploded views are not supplied.
· -XX and -X mean standardized parts, so they
may have some difference from the original
· Items marked "*" are not stocked since they
are seldom required for routine service. Some
delay should be anticipated when ordering
X-4953-048-1 SPK PANEL (R) ASSY
X-4953-049-1 SPK PANEL (L) ASSY
4-229-158-01 SP. FRONT CUSHION (A)
4-229-142-01 SPK PANEL (L)
4-229-168-01 SPK PANEL (R)
4-229-161-01 SP PANEL WEIGHT
4-229-153-01 TWEETER HOLDER
7-685-547-14 SCREW +BTP 3X10 TYPE2 N-S
4-229-141-01 SPK CABINET (L)
4-229-167-01 SPK CABINET (R)
7-685-547-19 SCREW +BTP 3X10 TYPE2 N-S
7-685-650-79 SCREW +BTP 3X16 TYPE2 N-S
4-229-160-01 SP EARTH LUG L
4-229-151-01 SPK. WIRE BUSHING
4-229-163-01 SP. DAMPER (A)
4-229-164-01 SP. DAMPER (B)
4-229-165-01 SOUND ABSORBER
1-529-746-11 SPEAKER TWEETER
1-529-745-11 SPEAKER WOOFER
---