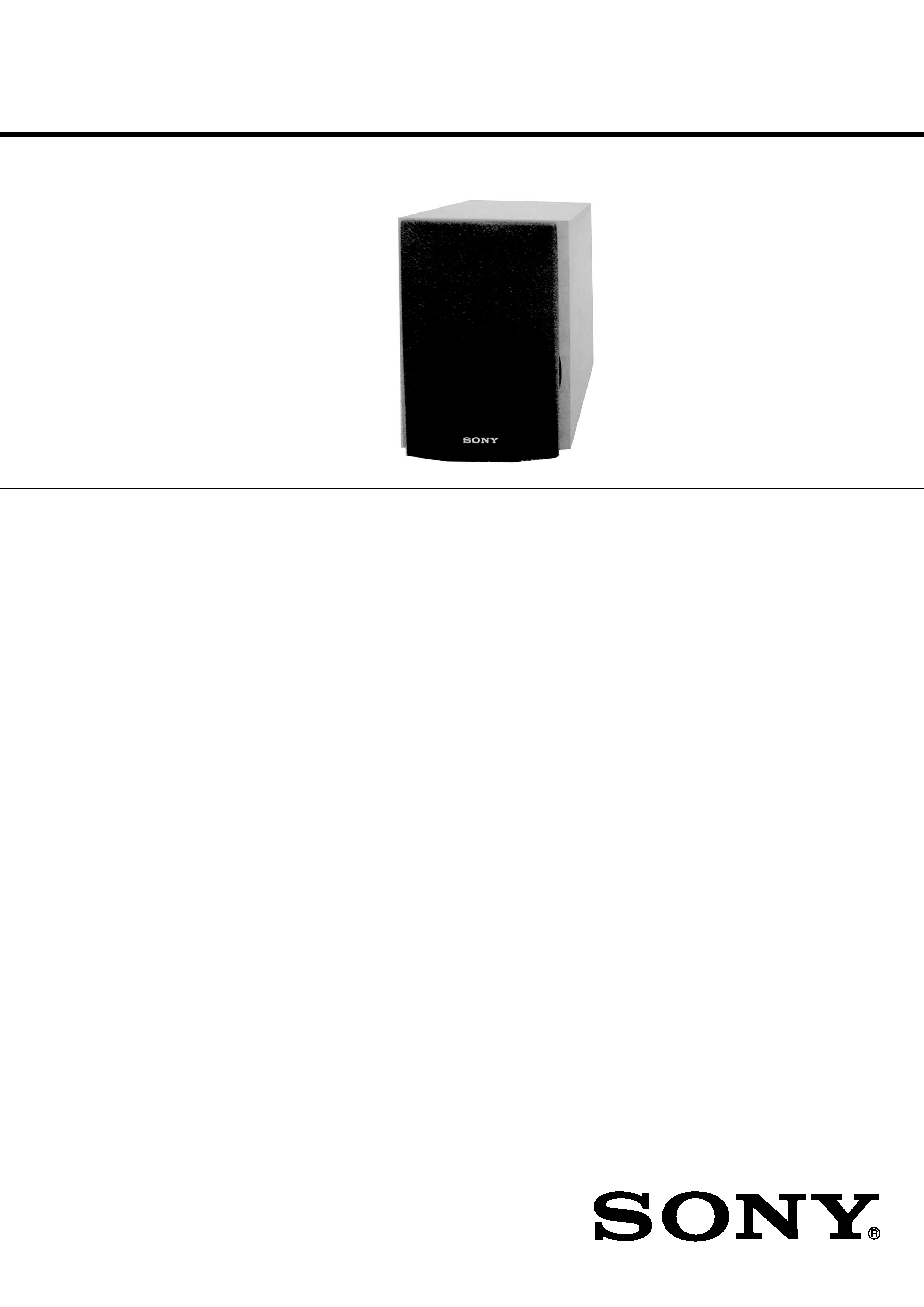 This set is the speaker system in CMT-EX1.
8
in) dia., glass-fiber cone type
16
in) dia., balanced drive
(w / h / d incl. projecting parts and controls)
Approx 1.8 kg (3 lb 15oz.) net per speaker
Published by Sony Engineering Corporation
---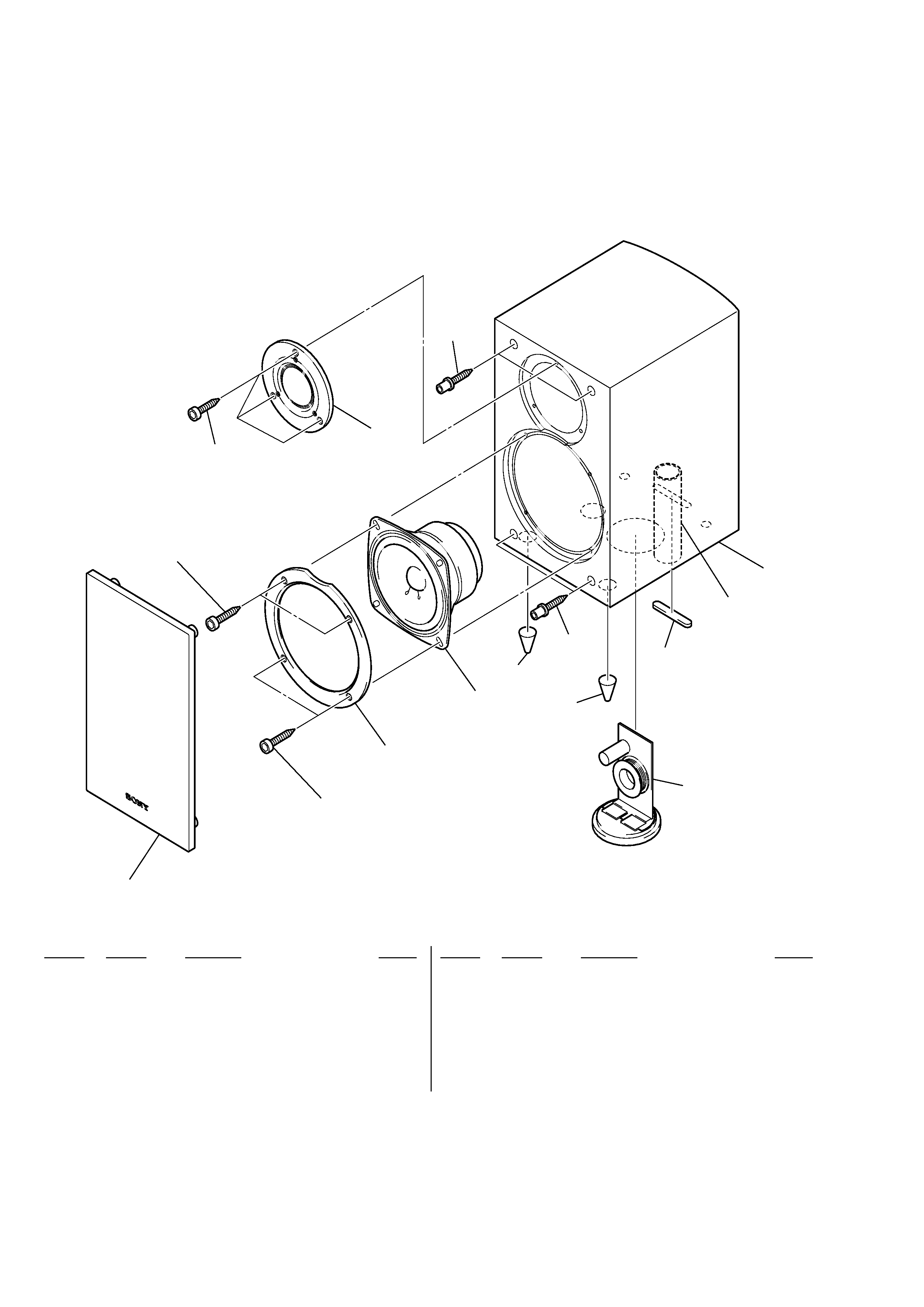 · Items marked "*" are not stocked since they are
seldom required for routine service. Some delay
should be anticipated when ordering these items.
· Hardware (# mark) list and accessories and pack-
ing materials are given in the last of this parts list.
EXPLODED VIEW AND PARTS LIST
1-529-523-11 SPEAKER (2 cm) (Tweeter)
1-529-564-11 SPEAKER (9 cm) (Woofer)
---

---

Clicking the version allows you to jump to the revised page.
Also, clicking the version at the upper right on the revised page allows you to jump to the next revised
Correction of part name (Ref. No. 3 CLOTH FRAME
---