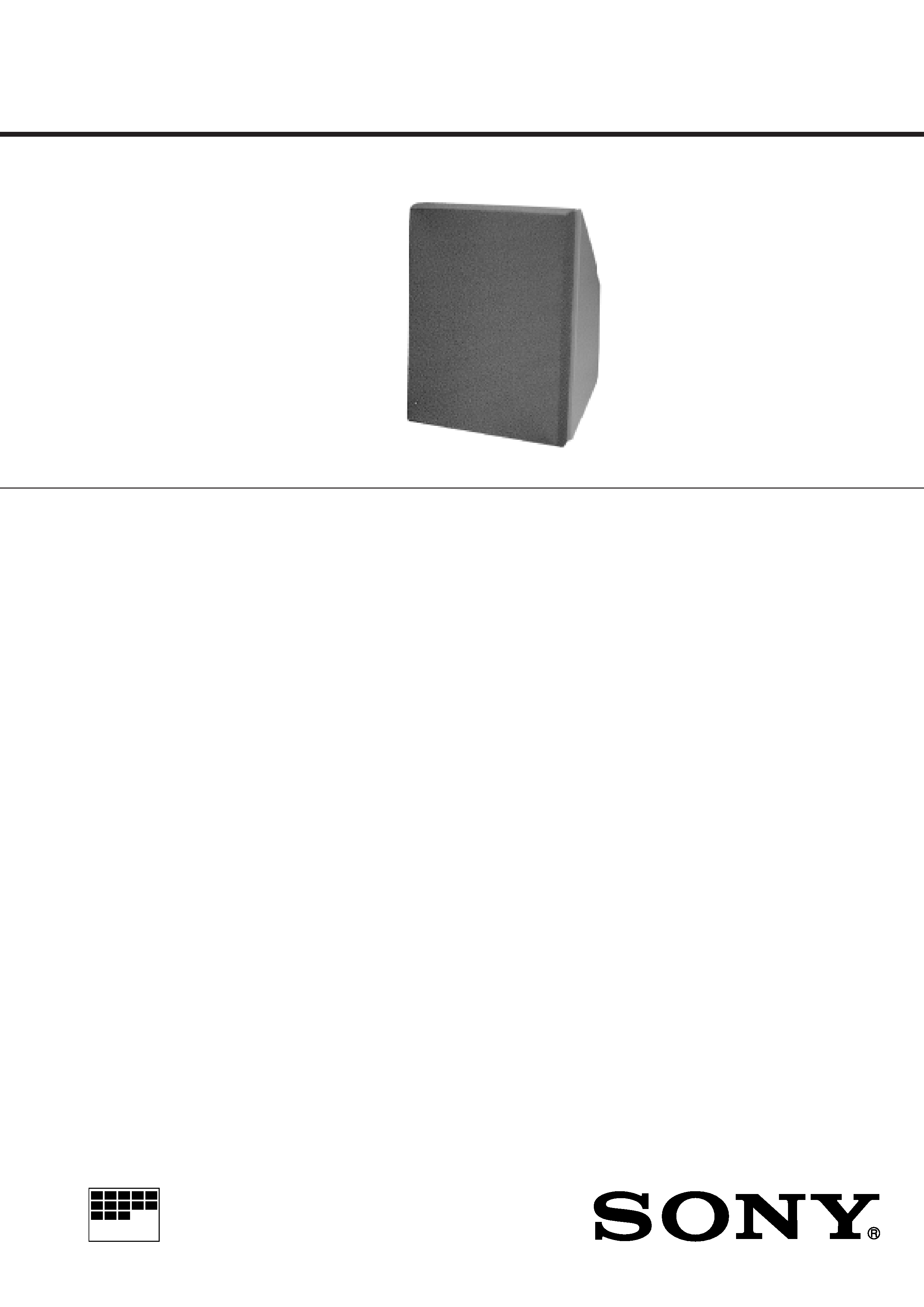 This set is the speaker system in CMT-ED2U.
Full range bass-reflex type
10 cm (4in) dia.,cone type
Approx, 195 x 205 x 120 mm
Approx. 1.3 kg (2 lb 14oz.) net per speaker
---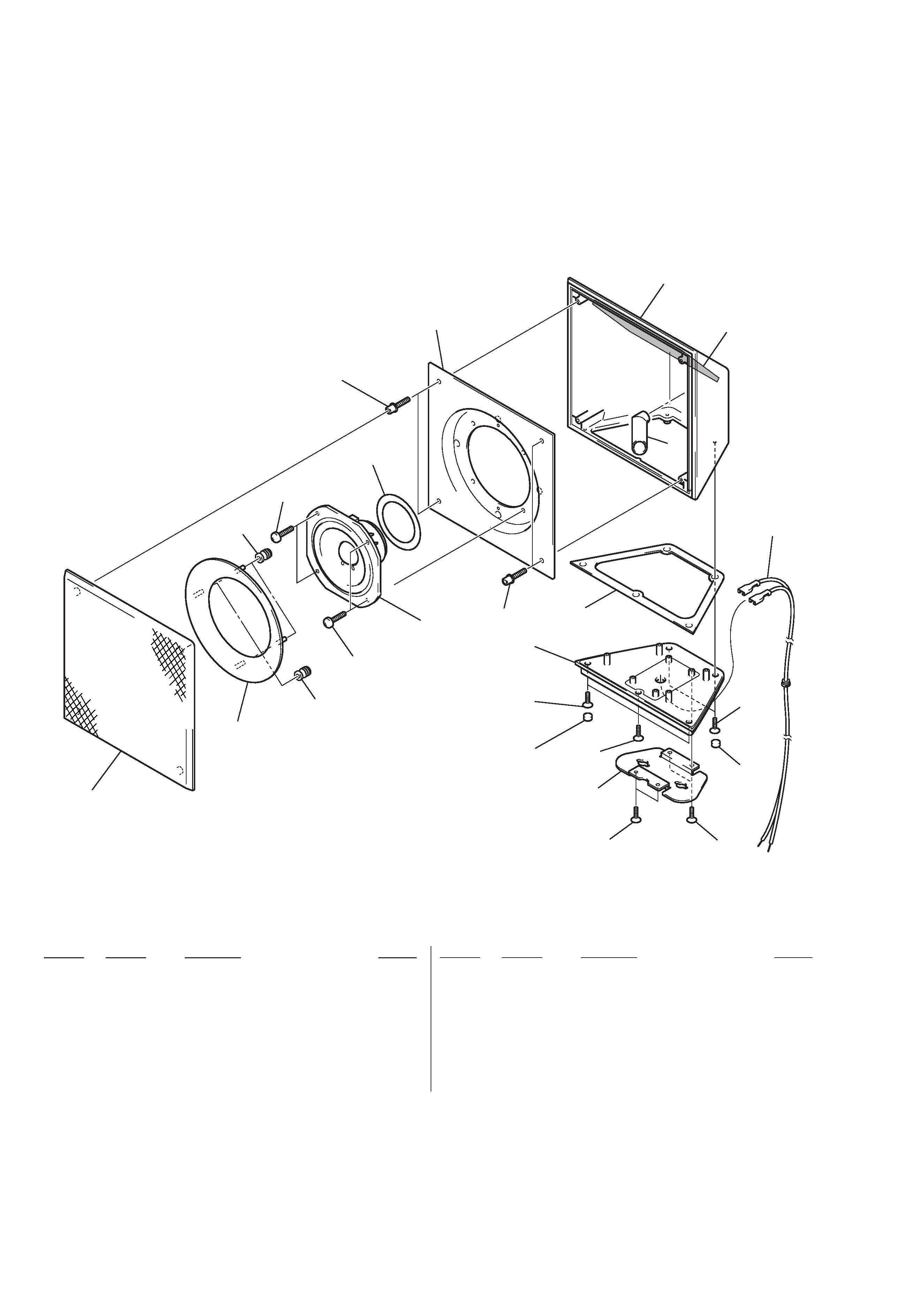 Printed in Japan © 1999. 8
Published by Quality Assurance Dept.
· Items marked "*" are not stocked since they are
seldom required for routine service. Some delay
should be anticipated when ordering these items.
· Hardware (# mark) list and accessories and pack-
ing materials are given in the last of this parts list.
EXPLODED VIEW AND PARTS LIST
X-4952-557-1 CLOTH FRAME ASSY(BLUE)
4-226-253-01 MACHINE SRW M4x10 BLK BIND
4-226-256-01 PIN SCREW(HROME)
4-226-259-01 SPK BTM COVER
4-226-258-01 SPK WIRE HOOK
4-226-254-01 SRW P-TITE M3x10CHROME-F
1-791-969-11 CORD(180-CSA-ED2)
4-226-255-01 SRW P-TITE M3x14CHROME-F
1-529-548-11 SPEAKER(X40538HRX20K-00)
---