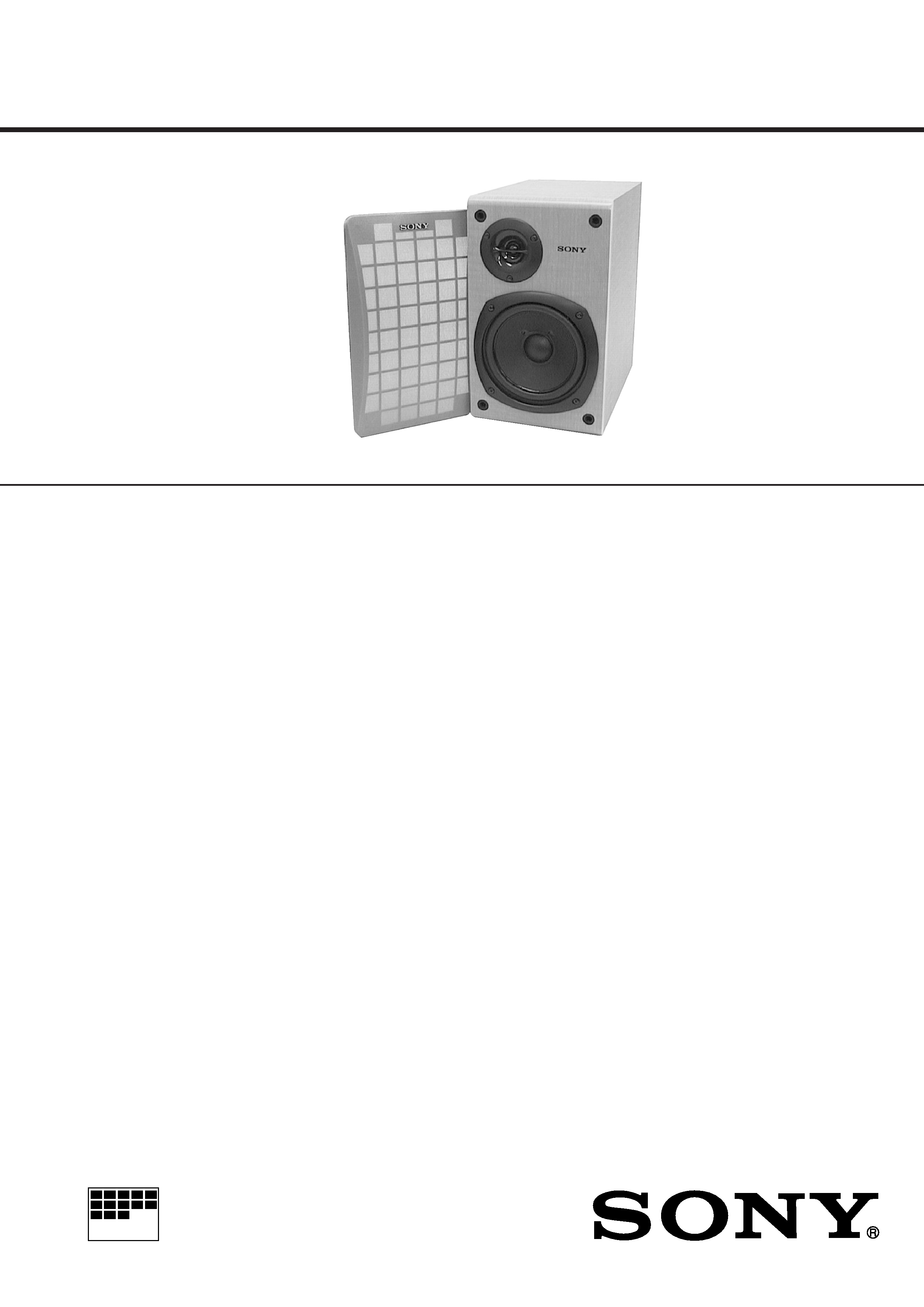 projecting parts and controls
Approx. 2.6kg net per speaker
Design and specifications are subject to change without notice.
· SS-CCP1 is the speaker system in CMT-CP1
---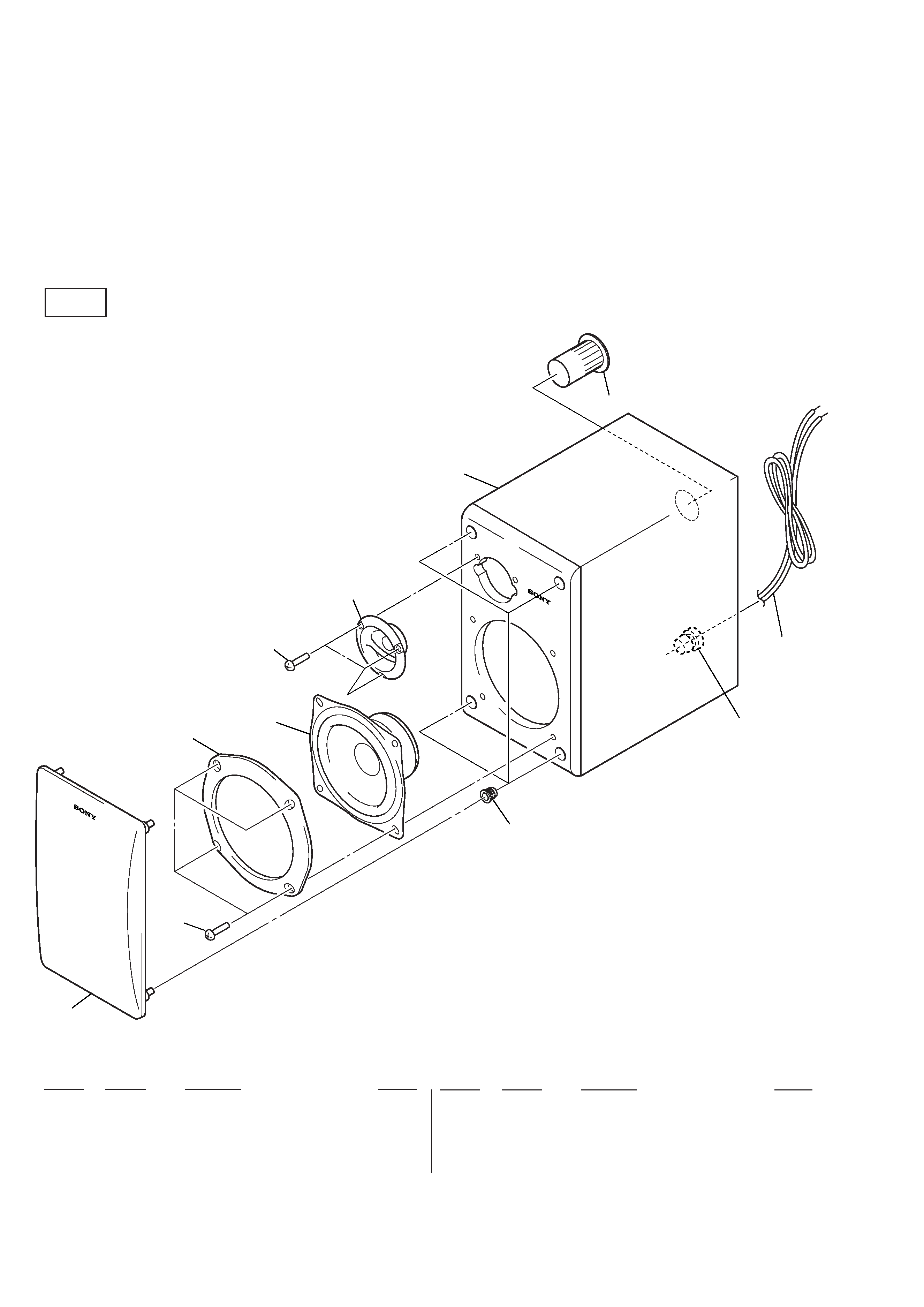 EXPLODED VIEW AND PARTS LIST
Home A&V Products Company
Printed in Japan © 1999. 2
Published by Quality Assurance Dept.
· -XX and -X mean standardized parts, so they
may have some difference from the original one.
· Items marked "*" are not stocked since they
are seldom required for routine service. Some
delay should be anticipated when ordering these
· The mechanical parts with no reference num-
ber in the exploded views are not supplied.
X-4951-111-1 NET ASSY, SPEAKER
4-217-353-01 PANEL (WOOFER)
4-874-614-11 SCREW (4) (3.5X14), TAPPING
4-217-365-01 BOX (L), SPEAKER
4-217-366-01 BOX (R), SPEAKER
4-870-003-00 CLIPPER, CODE
4-218-202-01 CATCHER, NET
1-529-337-11 SPEAKER (12cm)
A-4411-718-A TWEETER ASSY (6.7cm)
---