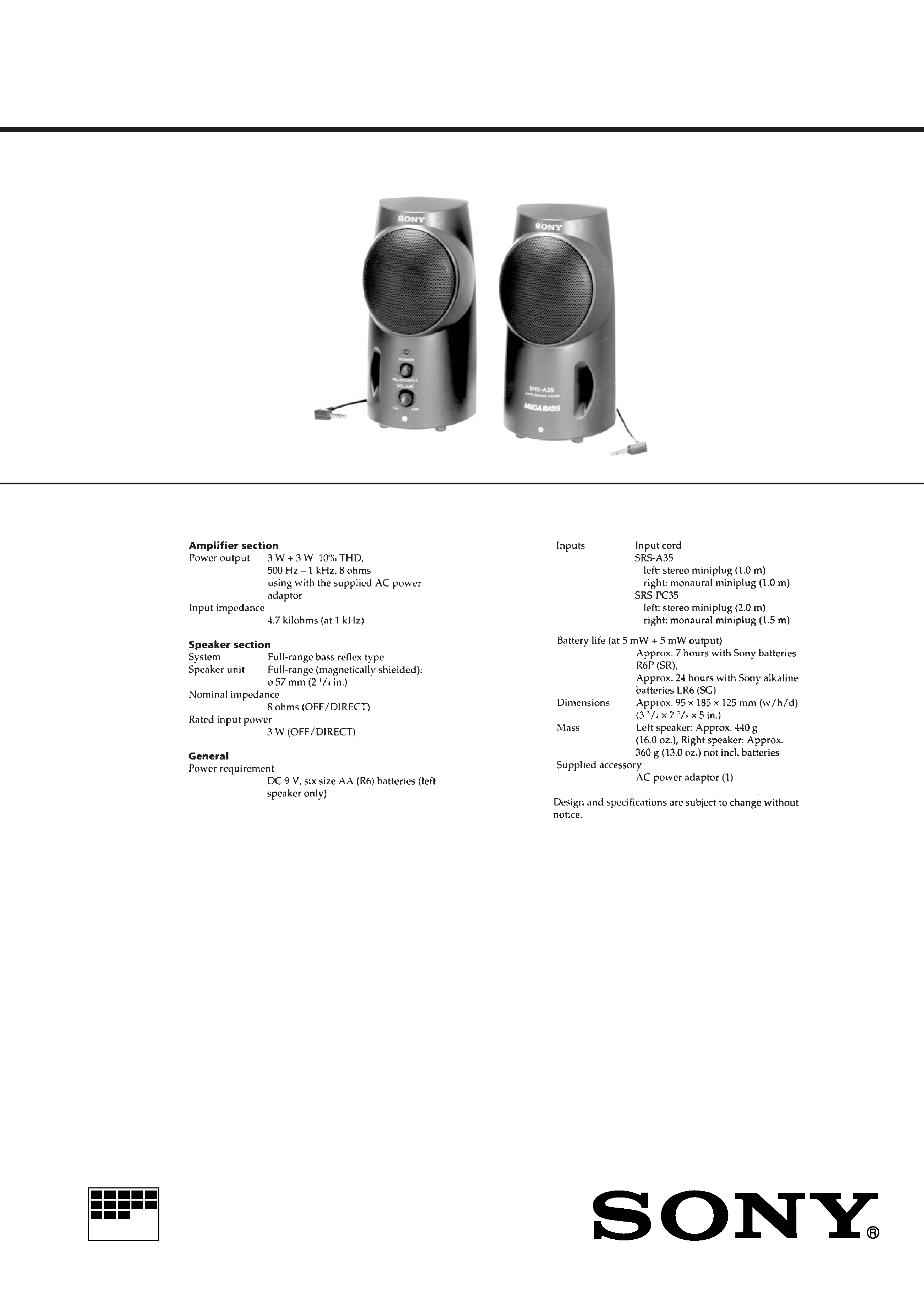 ATTENTION AU COMPOSANT AYANT RAPPORT
LES COMPOSANTS IDENTIFIÉS PAR UNE MARQUE
SUR LES DIAGRAMMES SCHÉMATIQUES ET LA LISTE
DES PIÈCES SONT CRITIQUES POUR LA SÉCURITÉ
DE FONCTIONNEMENT. NE REMPLACER CES COM-
POSANTS QUE PAR DES PIÈCES SONY DONT LES
NUMÉROS SONT DONNÉS DANS CE MANUEL OU
DANS LES SUPPLÉMENTS PUBLIÉS PAR SONY.
SAFETY-RELATED COMPONENT WARNING!!
COMPONENTS IDENTIFIED BY MARK
! ON THE SCHEMATIC DIAGRAMS
AND IN THE PARTS LIST ARE CRITICAL TO SAFE
OPERATION. REPLACE THESE COMPONENTS WITH
SONY PARTS WHOSE PART NUMBERS APPEAR AS
SHOWN IN THIS MANUAL OR IN SUPPLEMENTS PUB-
---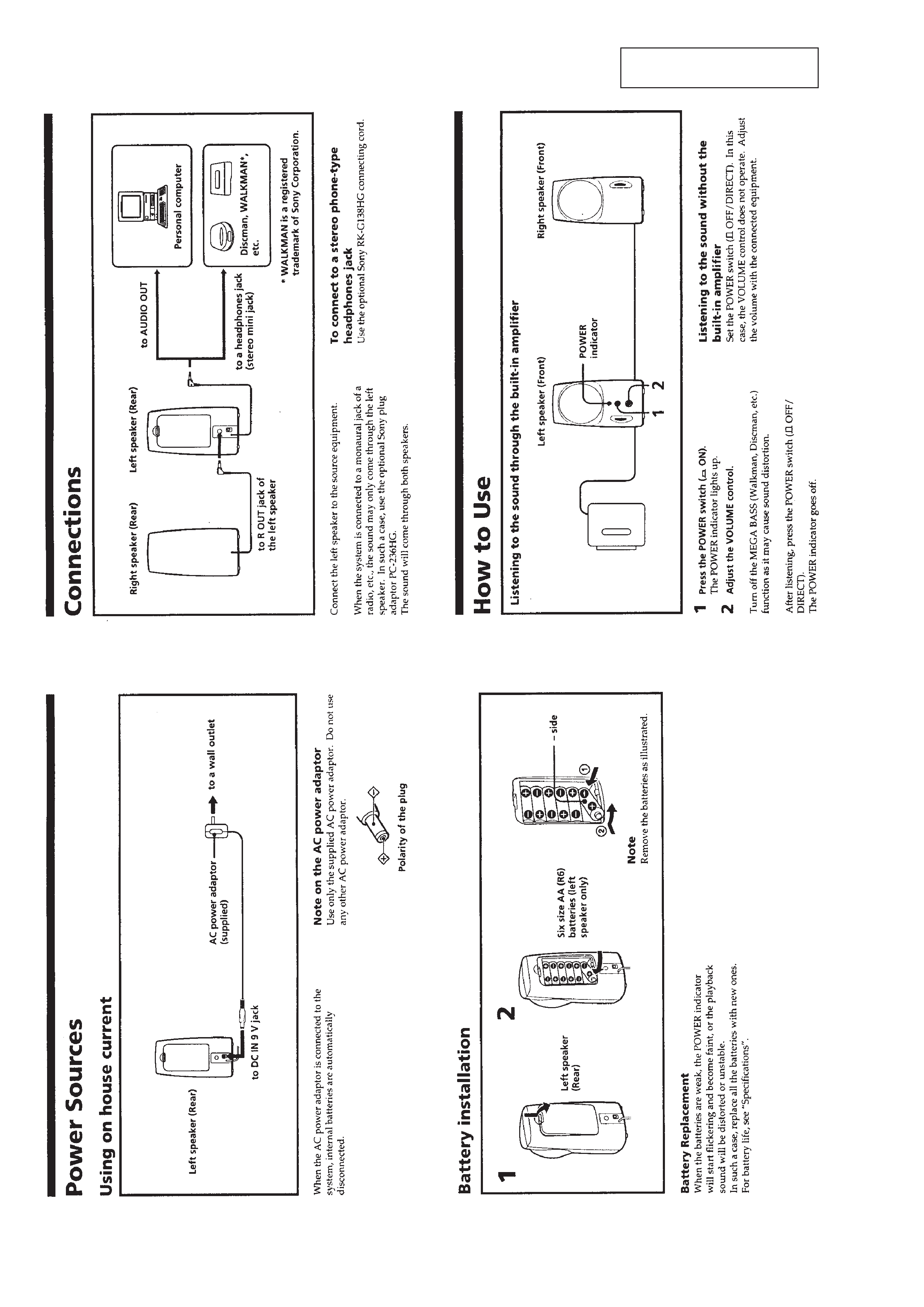 This section is extracted from
---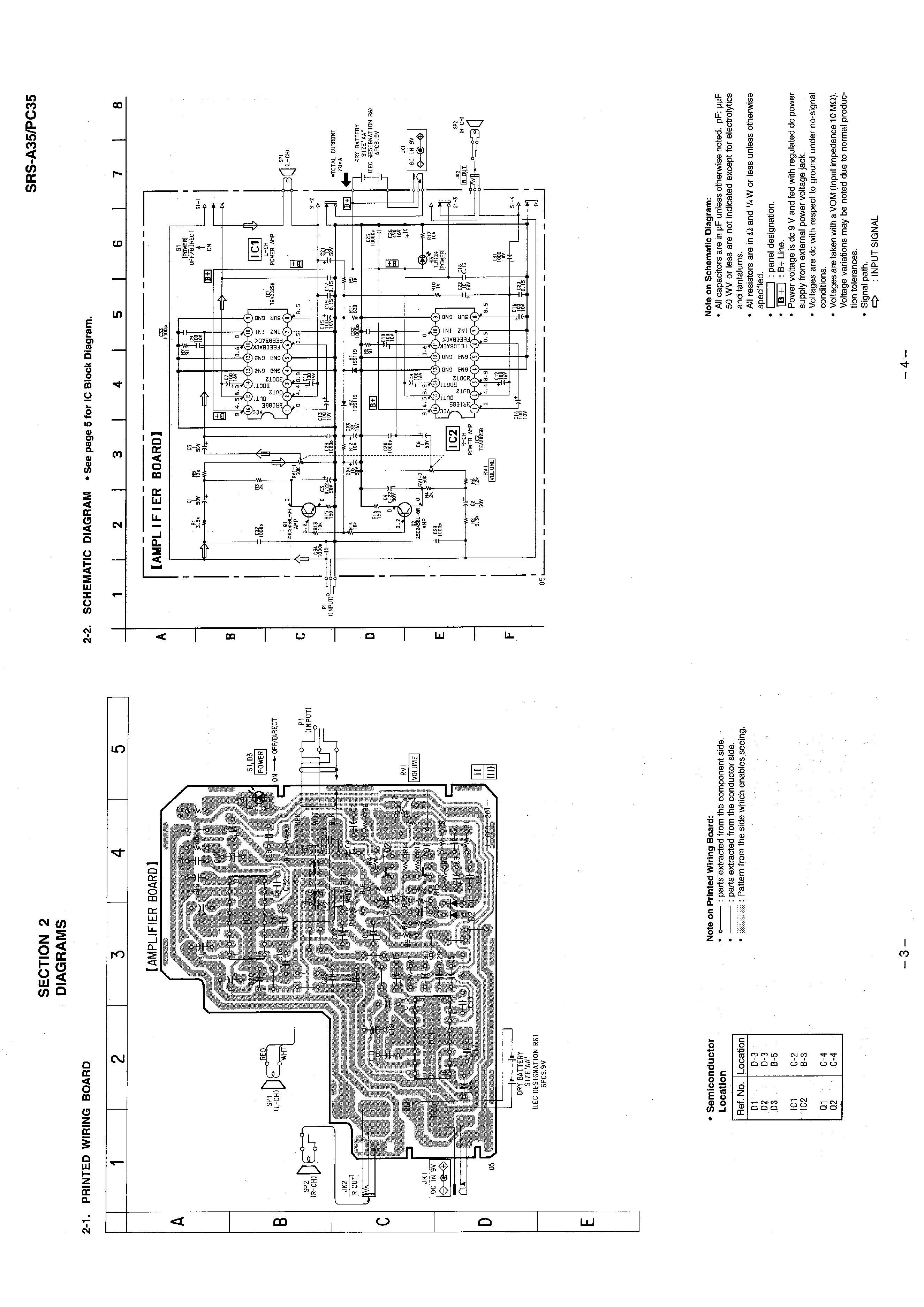 ---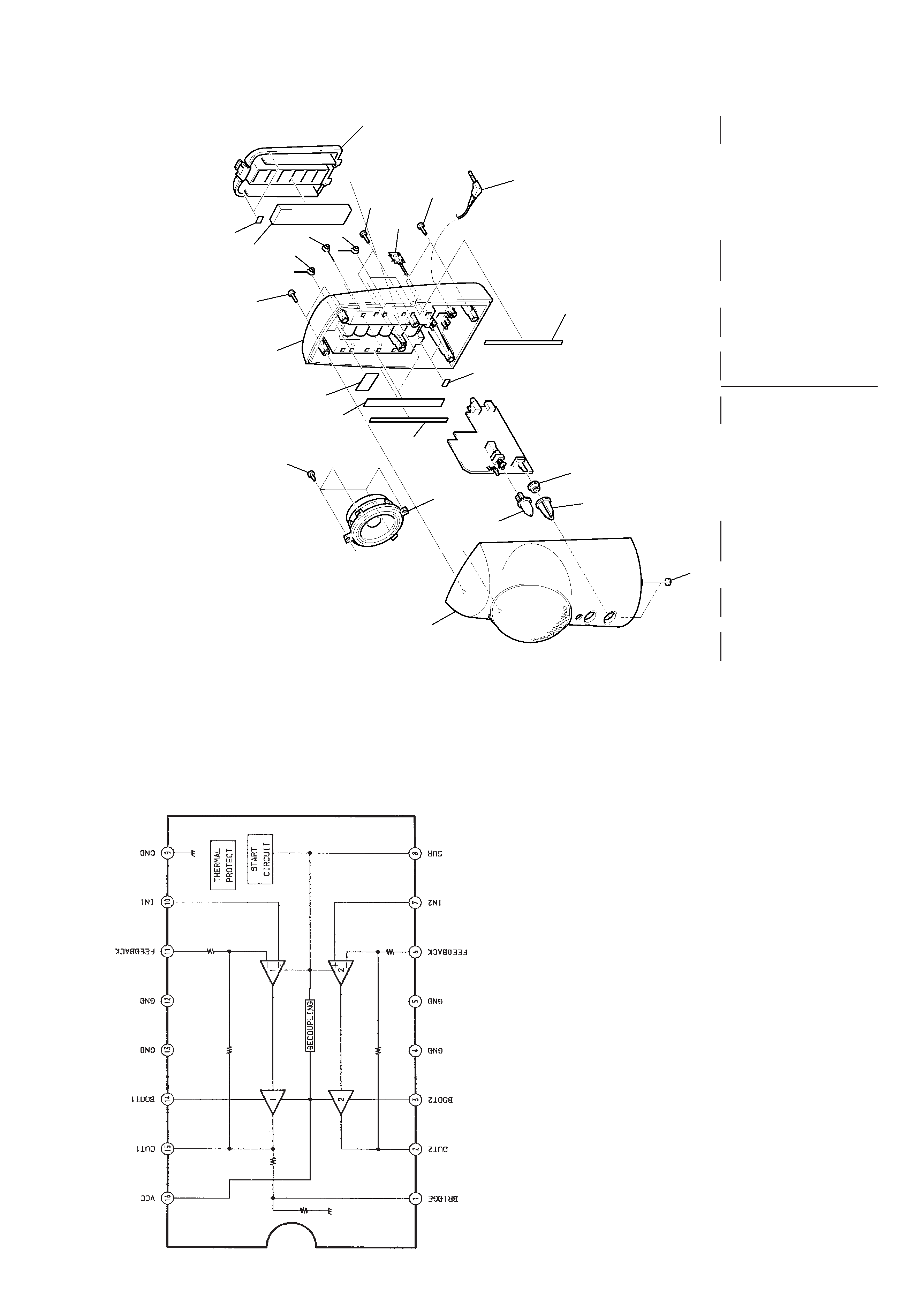 · Items marked "*" are not stocked since they
are seldom required for routine service. Some
delay should be anticipated when ordering
· The mechanical parts with no reference num-
ber in the exploded views are not supplied.
· Accessories and packing materials are given
in the last of the electrical parts list.
· -XX and -X mean standardized parts, so they
may have some difference from the original
· Color Indication of Appearance Parts
KNOB, BALANCE (WHITE) . . . (RED)
Parts Color Cabinet's Color
X-4949-879-1 CABINET (L) ASSY, FRONT (A35)
X-4949-881-1 CABINET (L) ASSY, FRONT (PC35)
7-685-645-79 SCREW +BVTP 3X6 TYPE2 N-S
3-555-858-01 CUSHION (25X15X0.5)
4-998-755-01 CABINET (L), REAR
7-685-648-79 SCREW +BVTP 3X12 TYPE2 N-S
4-999-232-01 SPRING, BATTERY COIL
4-999-231-01 SPRING, MINUS COIL
4-998-757-01 LID, BATTERY CASE
4-941-496-01 TERMINAL, BATTERY
A-4542-509-A AMPLIFIER BOARD, COMPLETE
4-998-760-01 BUTTON (POWER)
2-141-216-01 SPACER (VOL)
4-998-759-01 KNOB (VOLUME)
4-981-856-01 FOOT, RUBBER
4-982-232-01 SHEET, BLIND
3-485-343-01 CUSHION, CABINET UPPER 10X7X0.5
1-559-891-31 CORD (WITH PLUG) (A35)
1-559-891-41 CORD (WITH PLUG) (PC35)
1-505-852-11 SPEAKER (L-CH)
---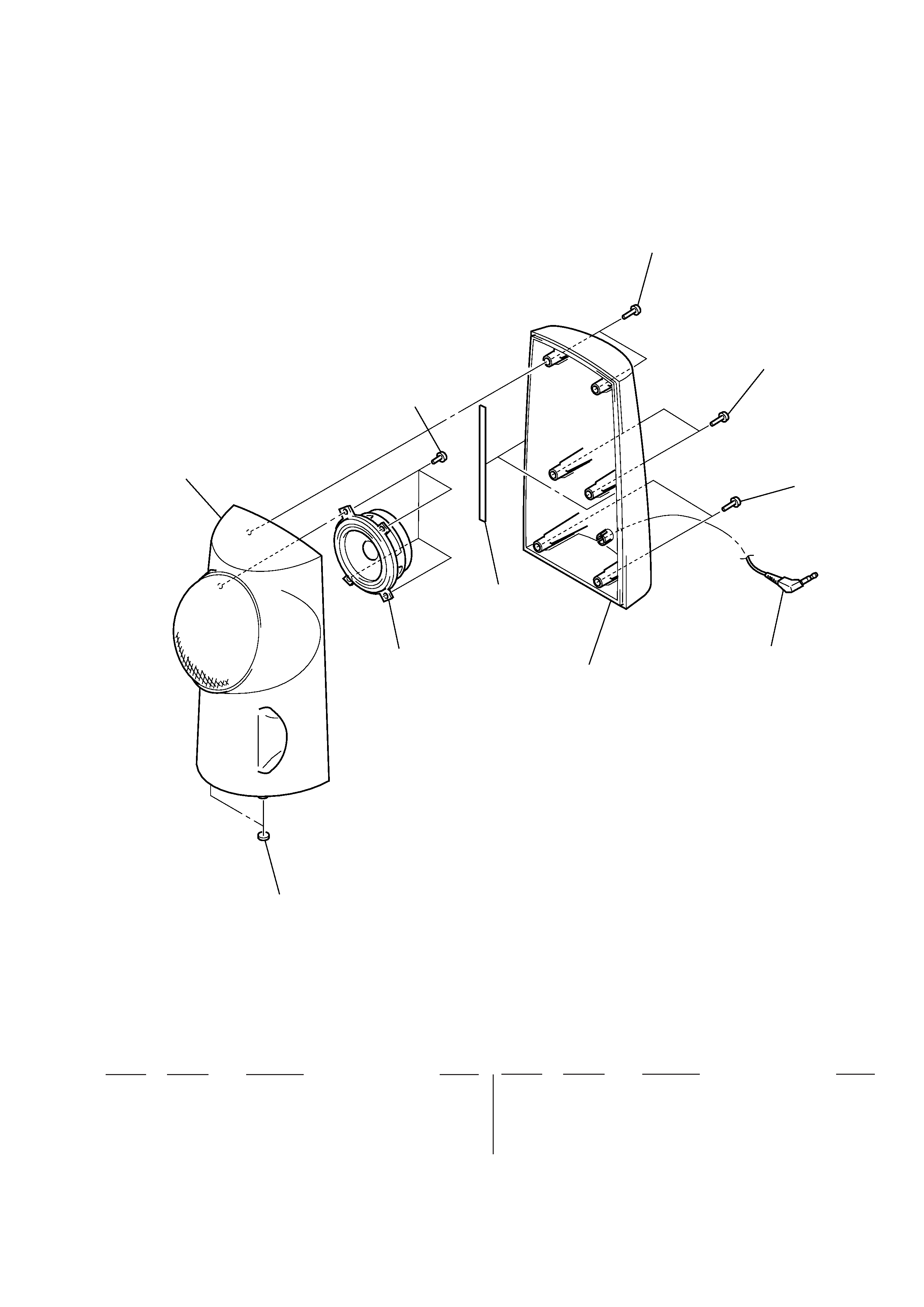 X-4949-880-1 CABINET (R) ASSY, FRONT (A35)
X-4949-882-1 CABINET (R) ASSY, FRONT (PC35)
7-685-645-79 SCREW +BVTP 3X6 TYPE2 N-S
7-685-648-79 SCREW +BVTP 3X12 TYPE2 N-S
1-696-003-41 CORD (WITH PLUG)
4-998-756-01 CABINET (R), REAR
4-981-856-01 FOOT, RUBBER
1-505-852-11 SPEAKER (R-CH)
---