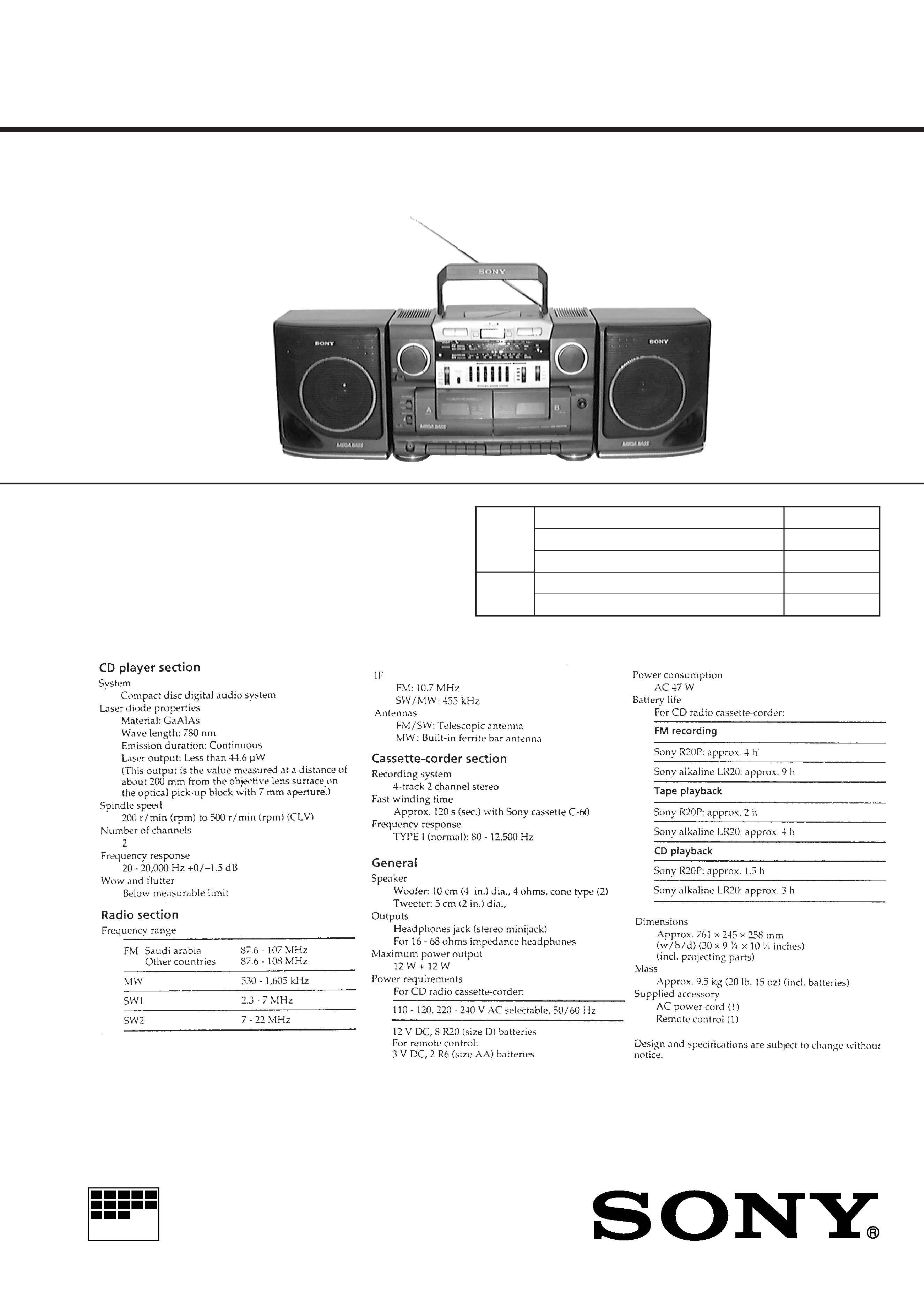 Model Name Using Similar Mechanism
Model Name Using Similar Mechanism
Tape Transport Mechanism Type
---

SERVICING NOTES
................................................ 3
GENERAL
................................................................... 4
DISASSEMBLY
......................................................... 8
MECHANICAL ADJUSTMENTS
....................... 12
Tape Deck Section .......................................................... 12
Tuner Section .................................................................. 14
CD Section ...................................................................... 16
DIAGRAMS
................................................................. 20
6-1. Block Diagram ­ Tuner Section ­ ................................. 21
6-2. Block Diagram ­ CD Section ­ ..................................... 24
6-3. Block Diagram ­ MAIN Section ­ ................................ 27
6-4. IC Pin Function Description ........................................... 31
6-5. Printed Wiring Boards ­ MAIN Section ­ .................... 32
6-6. Schematic Diagram ­ MAIN (TUNER) Section ­ ....... 35
6-7. Schematic Diagram ­ MAIN (CD) Section ­ ............... 38
6-8. Schematic Diagram ­ MAIN (AUDIO) Section ­ ........ 41
6-9. Printed Wiring Boards ­ PANEL Section ­ .................. 45
6-10. Schematic Diagram ­ PANEL Section ­ ....................... 47
6-11. Printed Wiring Boards ­ AMP/POWER Section ­ ....... 49
6-12. Schematic Diagram ­ AMP/POWER Section ­ ............ 51
EXPLODED VIEWS
................................................ 58
ELECTRICAL PARTS LIST
............................... 71
SAFETY-RELATED COMPONENT WARNING!!
COMPONENTS IDENTIFIED BY MARK
! ON THE SCHEMATIC DIAGRAMS
AND IN THE PARTS LIST ARE CRITICAL TO SAFE
OPERATION. REPLACE THESE COMPONENTS WITH
SONY PARTS WHOSE PART NUMBERS APPEAR AS
SHOWN IN THIS MANUAL OR IN SUPPLEMENTS PUB-
---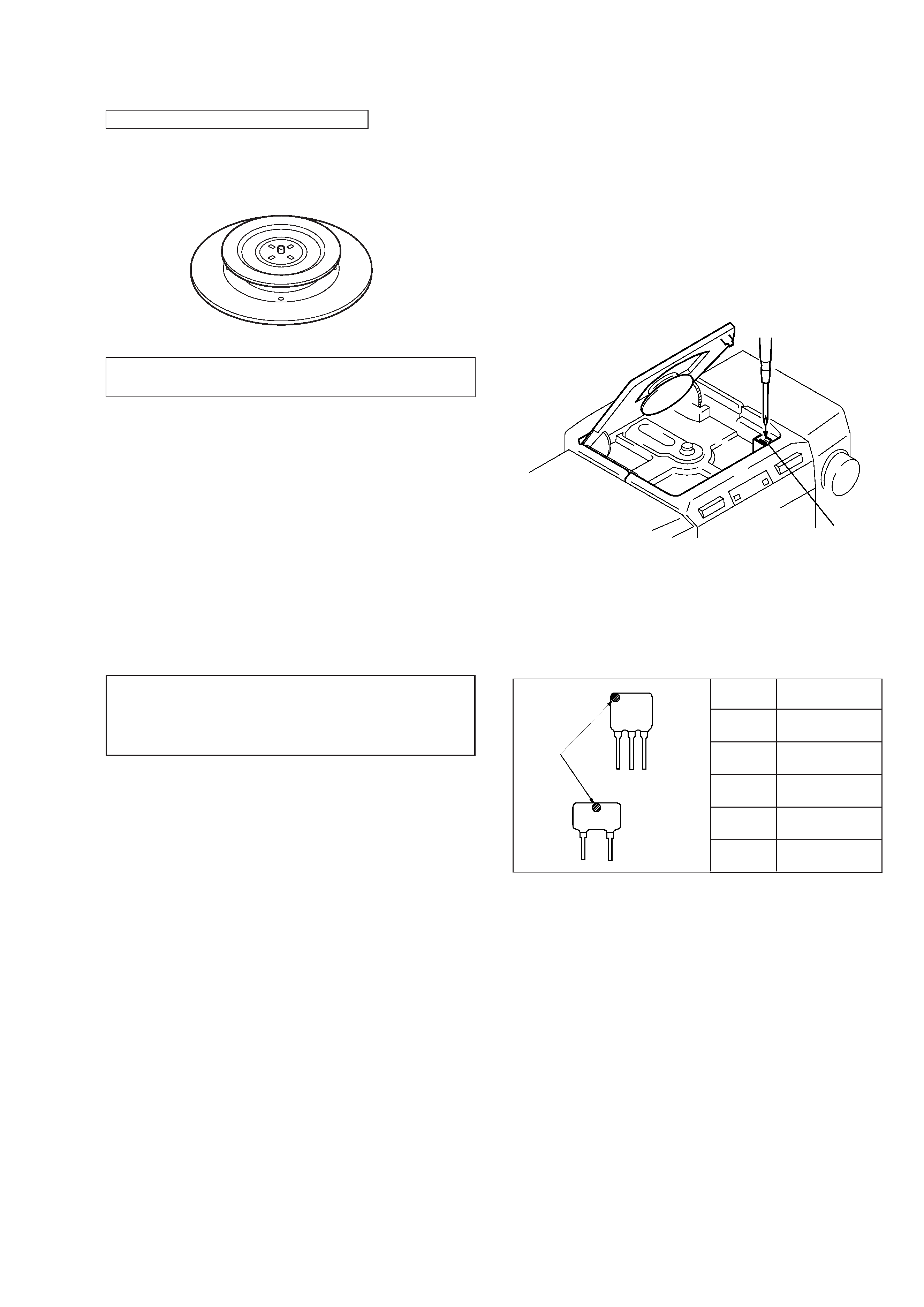 The laser diode in the optical pick-up block may suffer electro-
static break-down because of the potential difference generated
by the charged electrostatic load, etc. on clothing and the human
During repair, pay attention to electrostatic break-down and also
use the procedure in the printed matter which is included in the
The flexible board is easily damaged and should be handled with
NOTES ON LASER DIODE EMISSION CHECK
The laser beam on this model is concentrated so as to be focused
on the disc reflective surface by the objective lens in the optical
pick-up block. Therefore, when checking the laser diode emis-
sion, observe from more than 30 cm away from the objective lens.
NOTES ON HANDLING THE OPTICAL PICK-UP
Use of controls or adjustments or performance of procedures
other than those specified herein may result in hazardous ra-
LASER DIODE AND FOCUS SEARCH OPERATION
1. Turn POWER switch on with no disc inserted and make Func-
tion switch to CD position.
3. Turn on S701 as following figure.
5. Confirm the laser diode emission while observing the object-
ing lens.When there is no emission, Auto Power Control cir-
cuit or Optical Pick-up is broken.
Objective lens moves up and down three times for the focus
CHUCK PLATE JIG ON REPAIRING
On repairing CD section, playing a disc without the CD lid, use
· Code number of Chuck Plate Jig: X-4918-255-1
HOW TO CHANGED THE CERAMIC FILTERS
This model is used three ceramic filters of CF1, CF2 and CF3.
You must used same type of color marked ceramic filters in order
to meet same specifications.
Therefore, the ceramic filter must changed three pieces together
since it's supply three pieces in one package as a spare parts.
---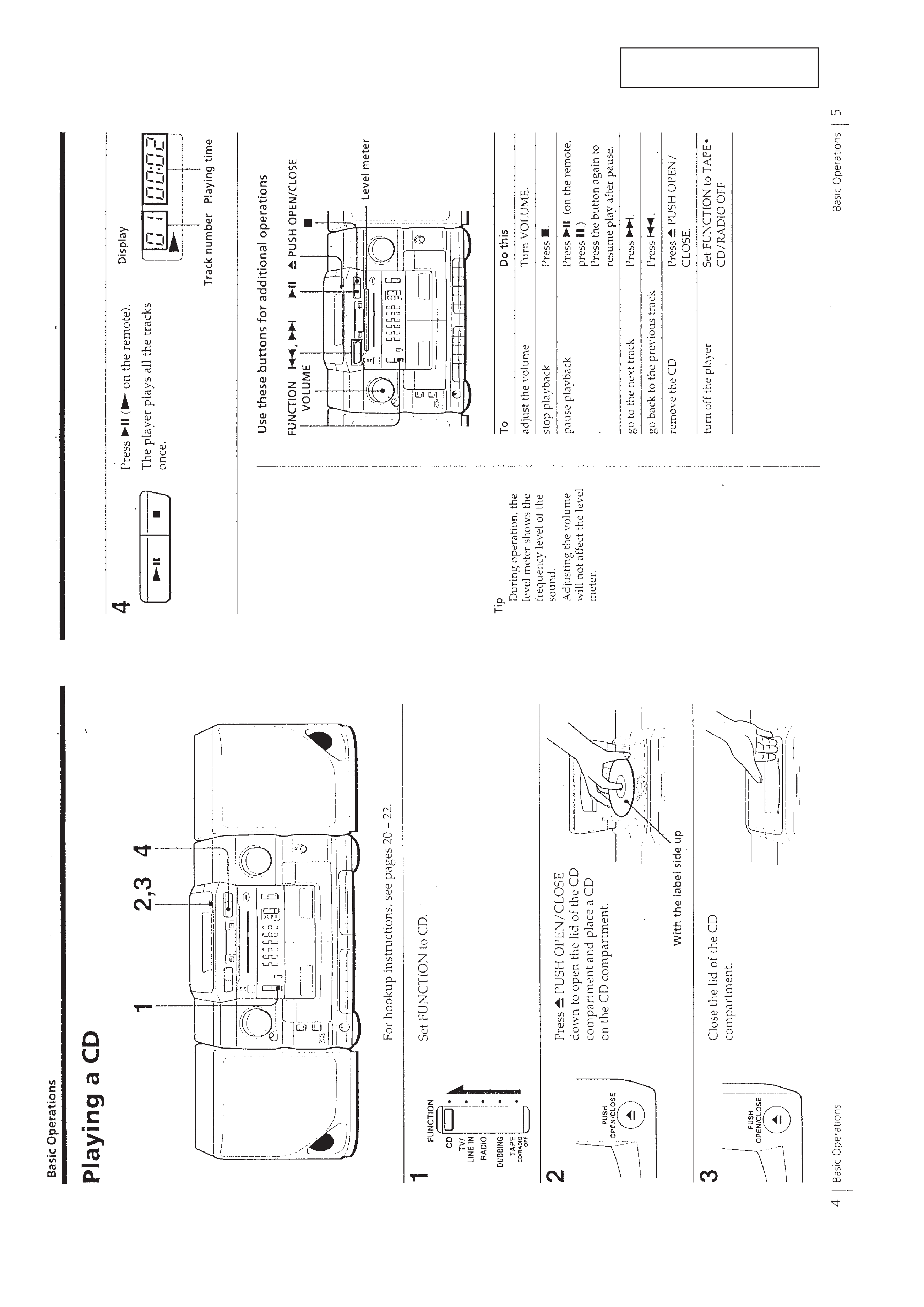 This section is extracted from
---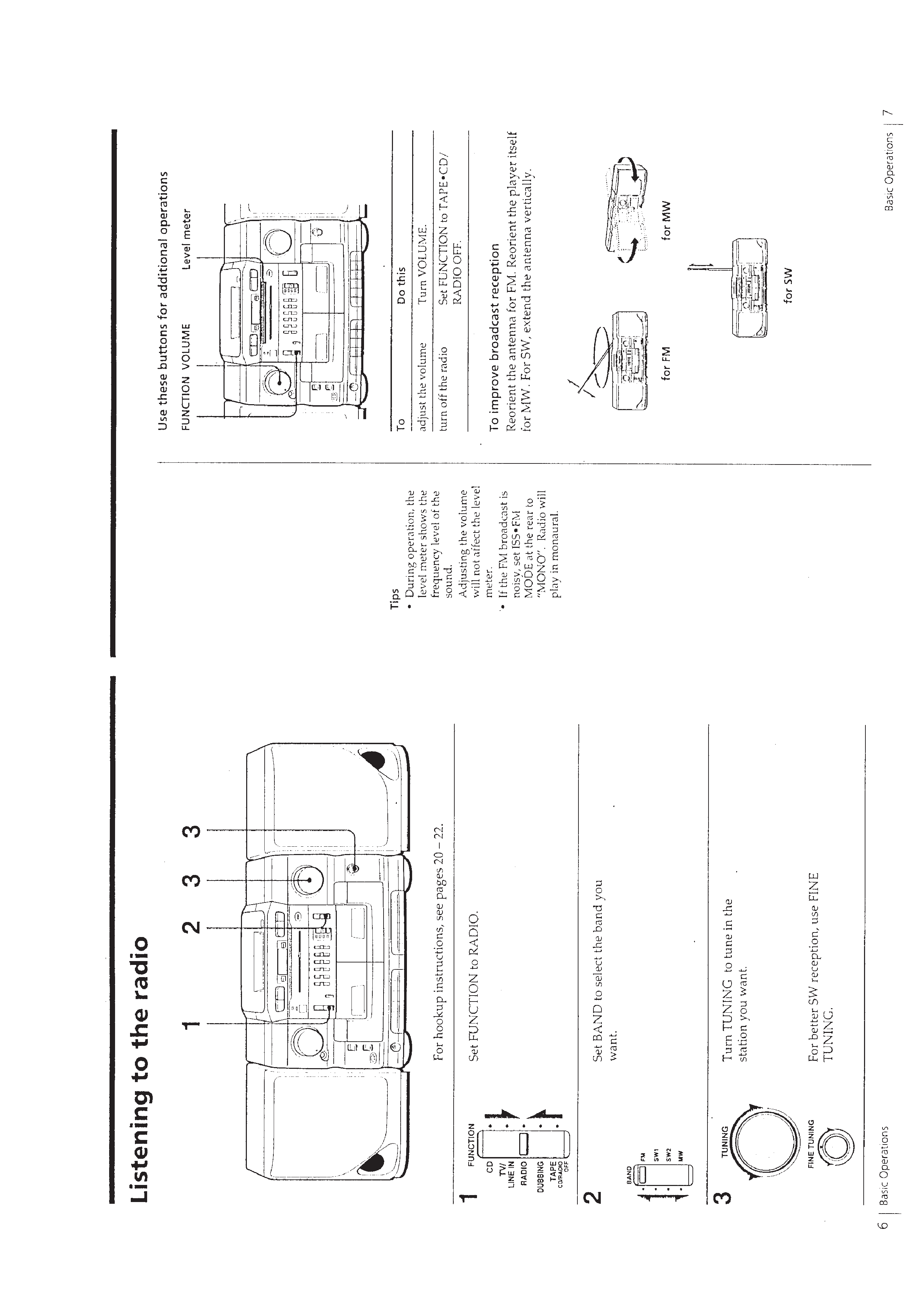 ---