---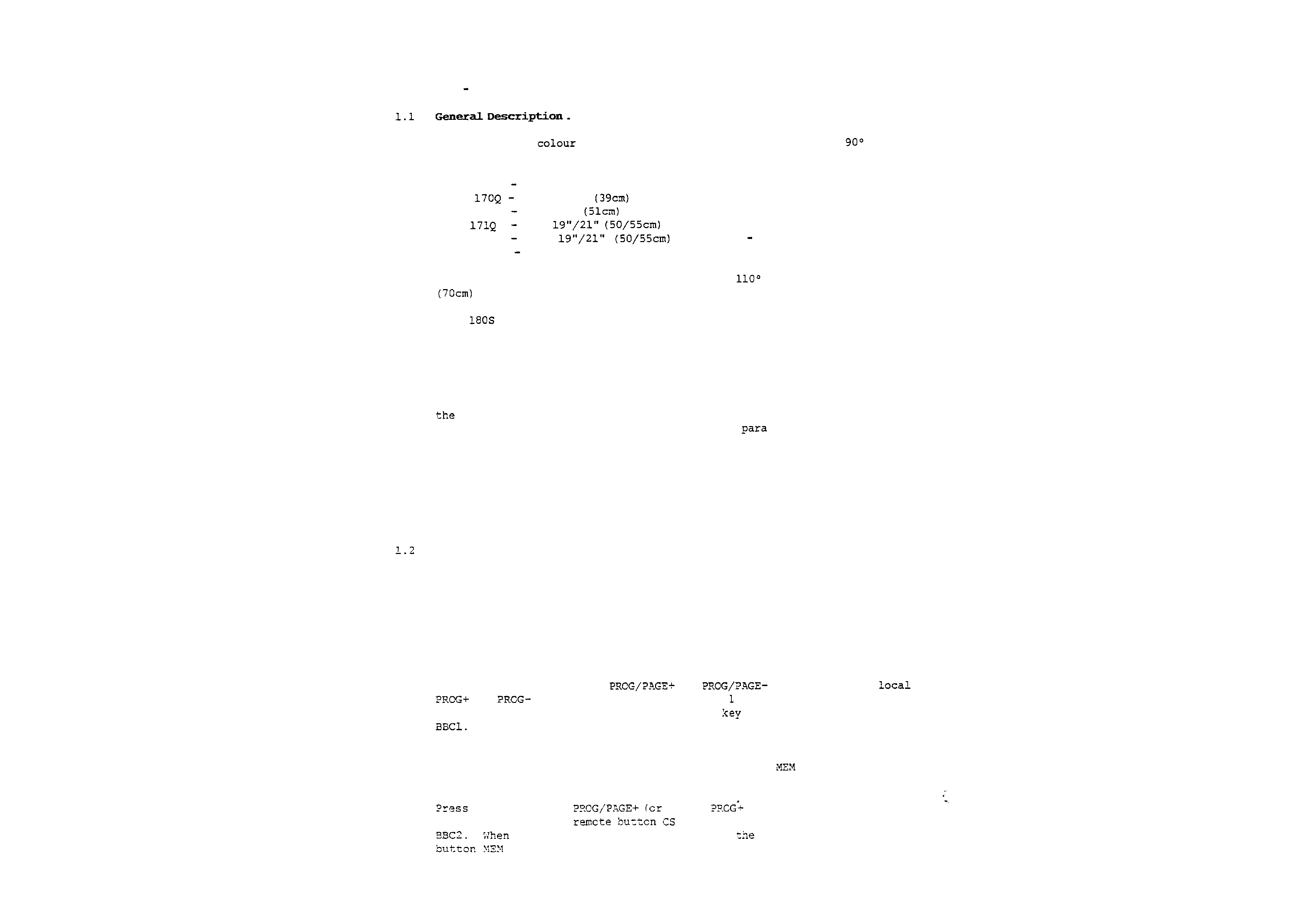 consists of a number of types:
(42cm) conventional tubes.
FST tubes.- standard neck.
The 180 Series chassis is designed to drive
All incorporate a micro-computer controlled 30-programme frequency
synthesis tuning system (System 70.).
Full remote control, using the
battery powered RC70 hand unit,
operates the programme change, picture
settings, volume, muting and standby functions.
controls provide back-up for programme change and volume functions in
event of remote control hand unit failure, as well as Search and
Memory controls for setting-up purposes (see
can be accessed and operated only through the
remote control hand unit which incorporates a full range of operating
Some models are fitted with a Euroconnector (SCART socket) and stereo
The setting-up procedures to allocate TV channels and ancillary
equipment to the receivers programme numbers involve the use of the
remote control hand unit and/or the local controls on the receivers
The method adopted depends upon whether or not the TV
channels official numbers are known.
If the official channel numbers are known.
button) to select programme
as indicated on the fascia
Press remote button CS and then
in the channel number for
The keyed-in number appears on the digital display, whilst the
receiver automatically tunes in the channel.
showing the prcgramme number after a short whiie.
channel appears on the screen, press
allocate the channel to the programme.
and key in the channel number for
the selected channel appears on
---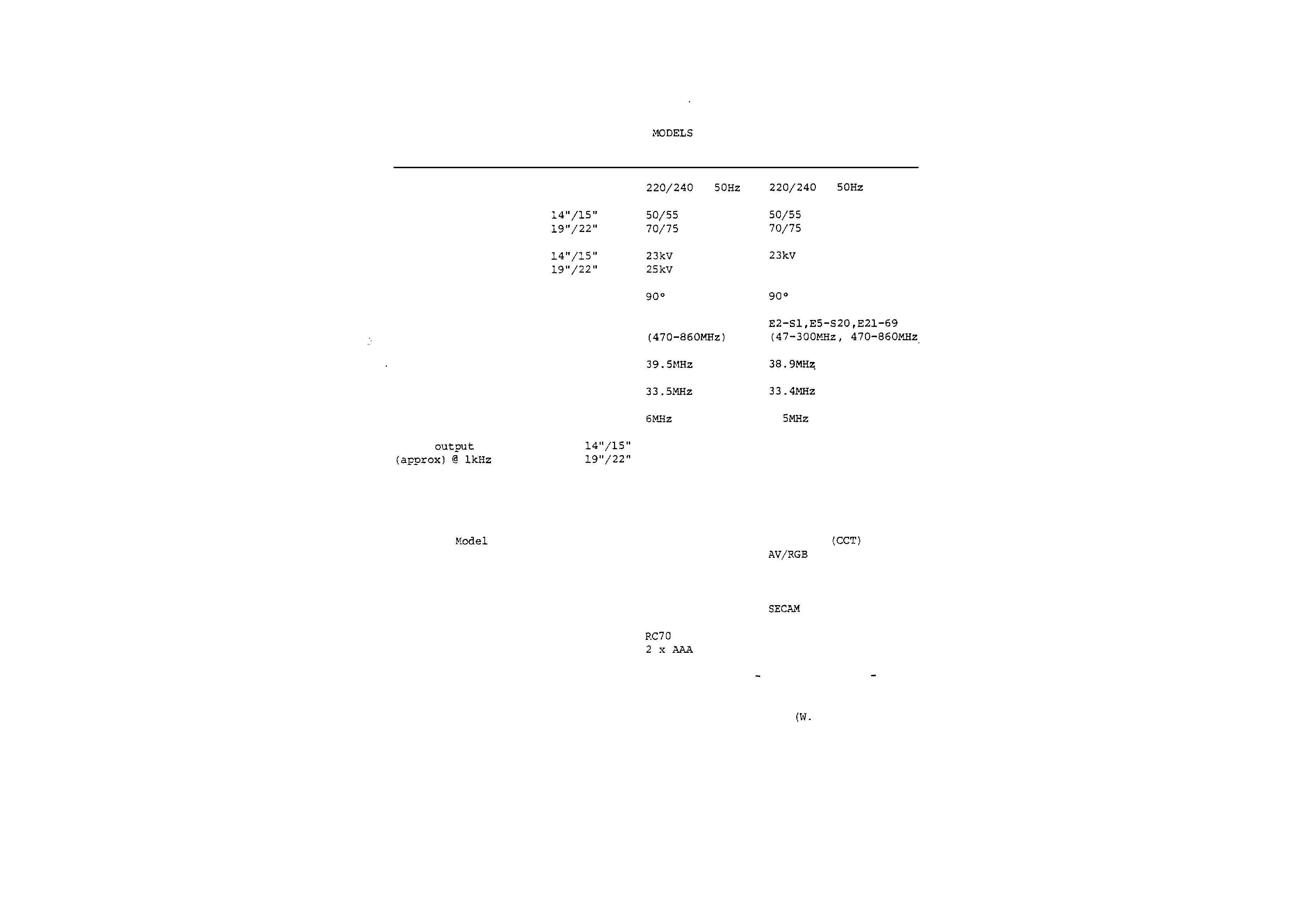 General Specification (170 Series)
Frequency synthesis tuning
Sound intercarrier frequency
Safety Standard conforms to:
Radiation/immunity comforms to:
---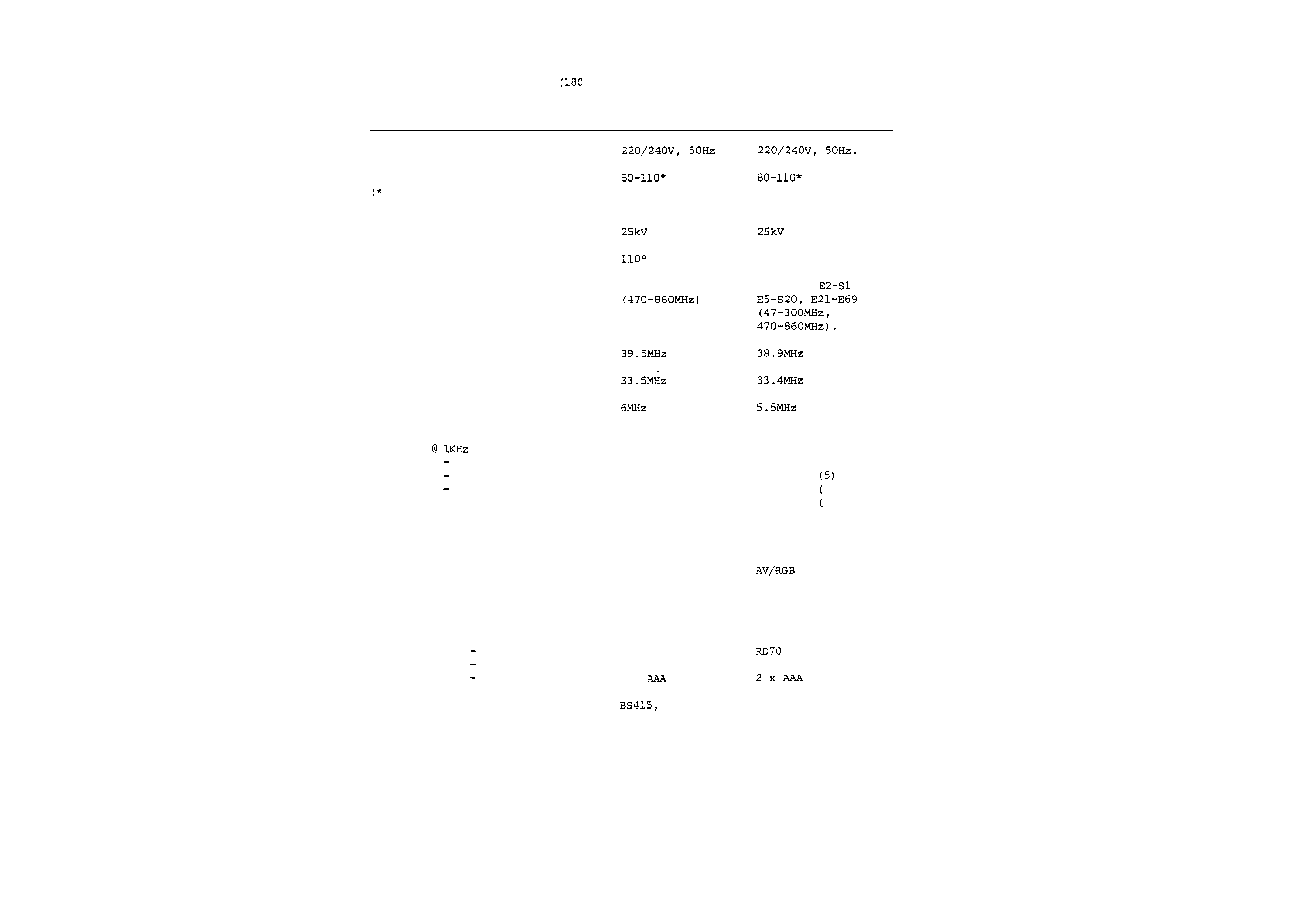 Power Consumption (Normal Picture)
Refers to high power stereo,
Frequency Synthesis Tuning
Sound Intercarrier Frequency
Safety Standard Conforms to:
Radiation/immunity conforms to
---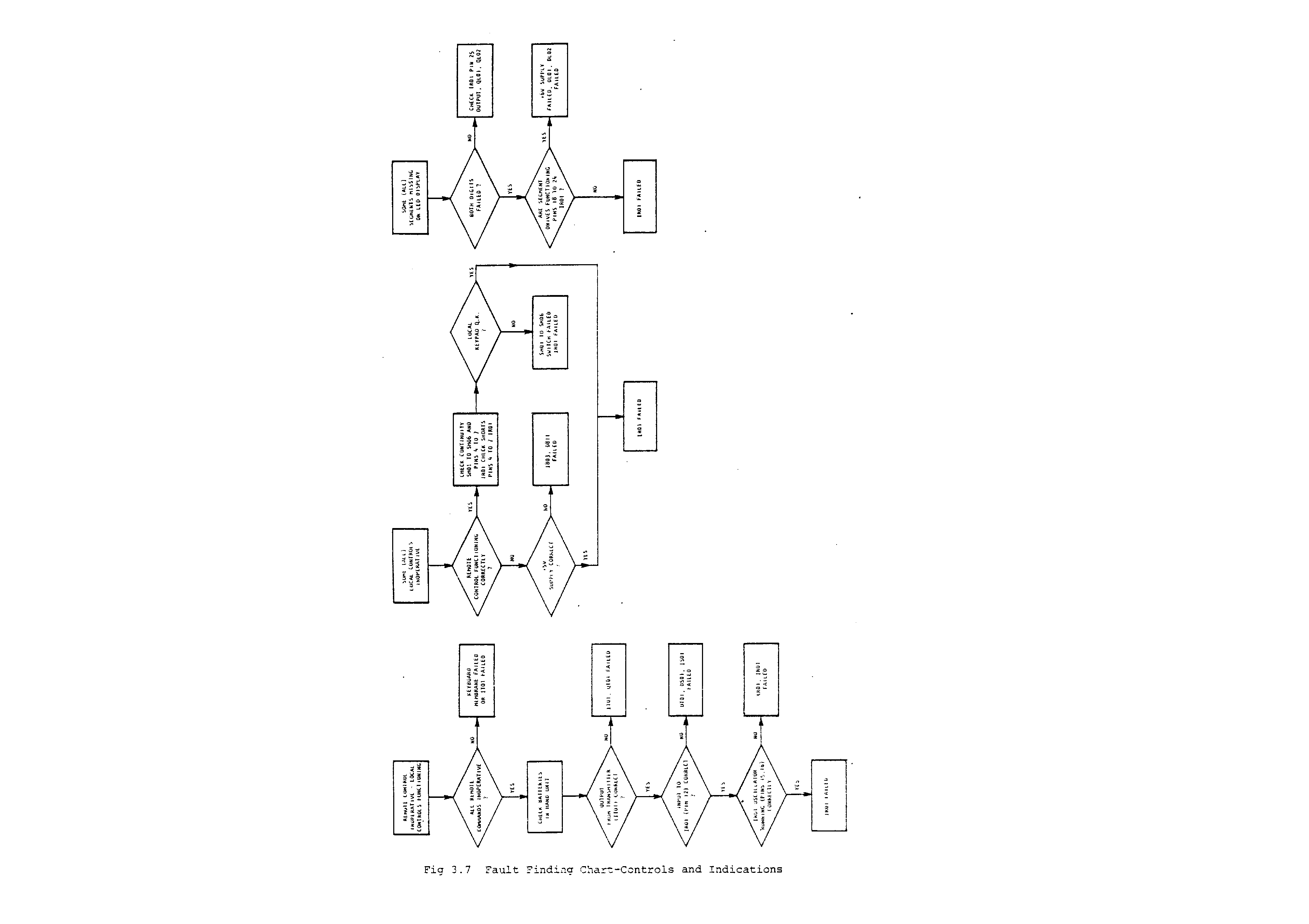 ---