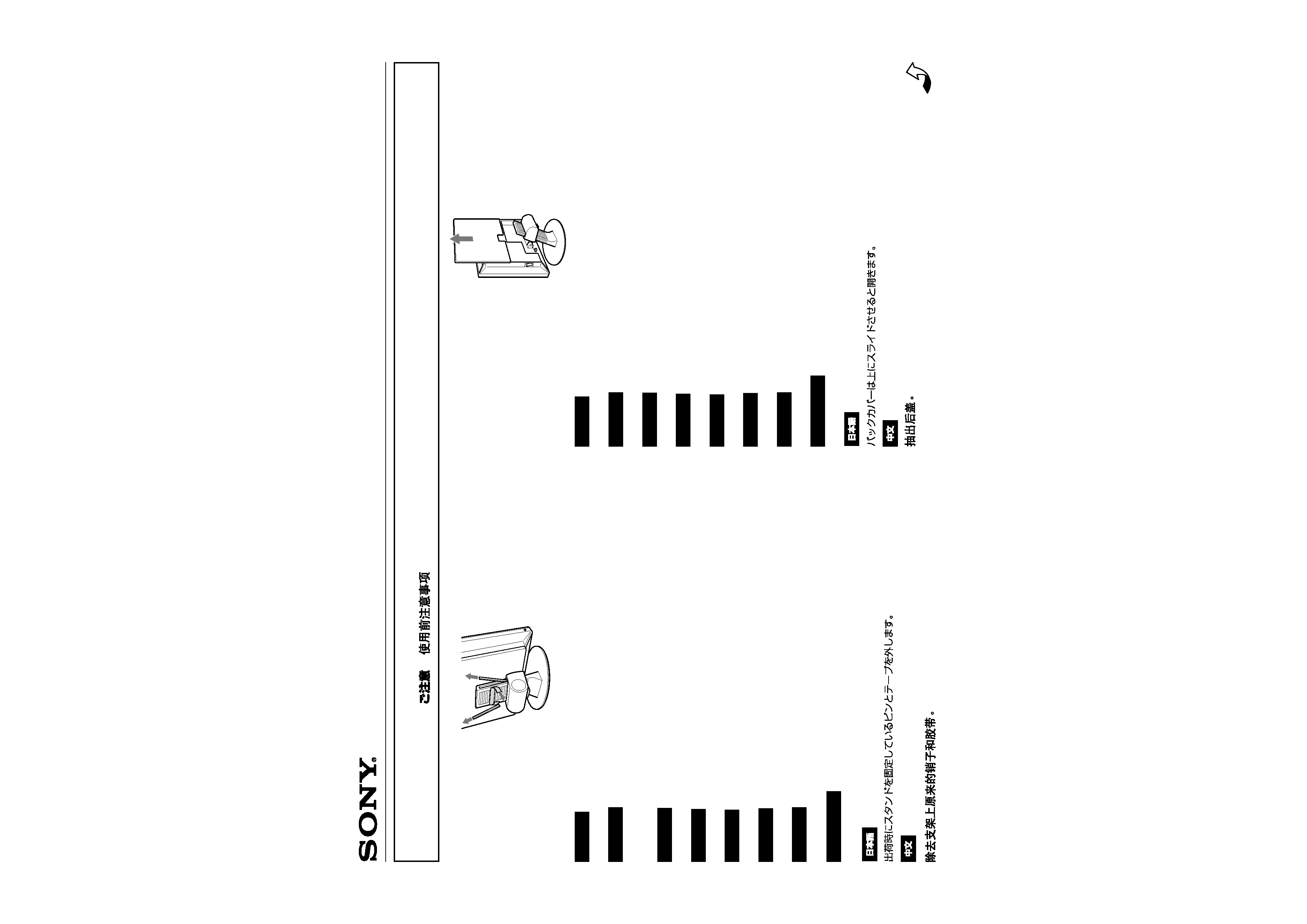 Remove the original pins and tape on the stand.
Enlevez du support les agrafes et la bande adhésive de l'emballage
Entfernen Sie die Originalstifte und das Klebeband am Ständer.
Retire los pines y la cinta del soporte.
Rimuovere i piedini e il nastro originali del supporto.
Ta bort originalstiften och den tejp som sitter på stället.
Slide up the back cover to open.
Faites coulisser le panneau arrière vers le haut pour ouvrir le moniteur.
Schieben Sie die hintere Abdeckung zum Öffnen nach oben.
Deslice la cubierta posterior hacia arriba para abrir la parte trasera de la pantalla.
Per aprire, fare scorrere verso l'alto il coperchio posteriore.
Öppna det bakre skyddet genom att skjuta det uppåt.
Schuif de achterklep omhoog.
© 2003 Sony Corporation
Printed in Korea
Precautions / Précautions / Sicherheitsmaßnahmen / Precauciones / Precauzioni /
Verwijder de originele pinnen en tape van de standaard.
---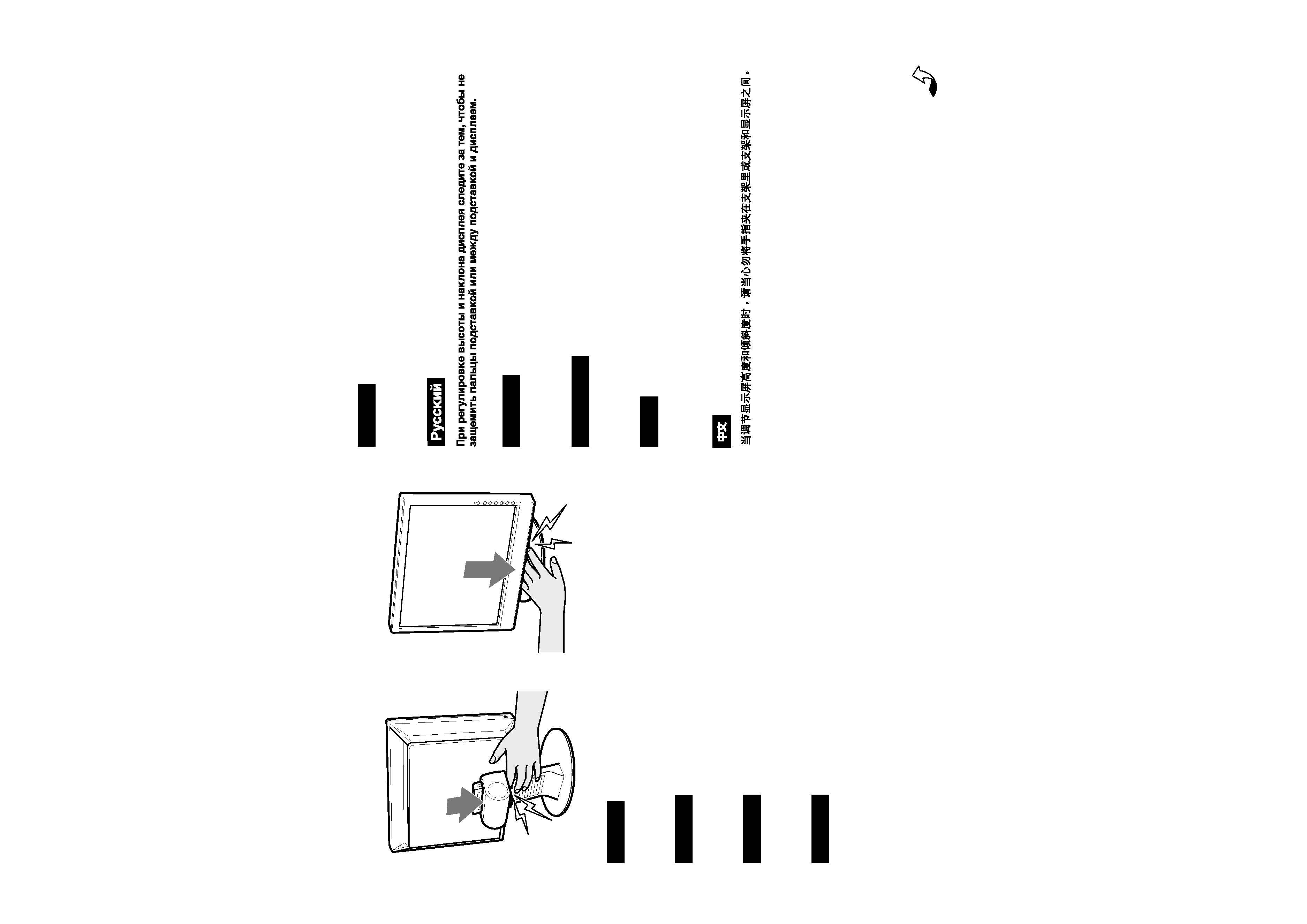 When you adjust the height and tilt of the display, be careful not to get your fingers caught in
the stand or between the stand and the display.
Lorsque vous réglez la hauteur et l'angle d'inclinaison de l'écran, prenez garde à ne pas vous
coincer les doigts dans le support ou entre le support et l'écran.
Achten Sie beim Einstellen der Höhe und Neigung des Bildschirms darauf, sich nicht die
Finger im Ständer bzw. zwischen dem Ständer und dem Bildschirm einzuklemmen.
Cuando ajuste la altura y la inclinación de la pantalla, tenga cuidado de no pillarse los dedos
en el soporte o entre éste y la pantalla.
Durante la regolazione dell'altezza e dell'inclinazione del display, prestare attenzione a non
schiacciarsi le dita nel supporto o tra il supporto e il display.
Se upp så att du inte klämmer fingrarna i stället eller mellan stället och bildskärmen när du
justerar bildskärmens höjd och vinkel.
Zorg dat uw vingers niet beklemd raken in de standaard of tussen de standaard en het
beeldscherm als u de hoogte en hellingshoek van het beeldscherm aanpast.
---