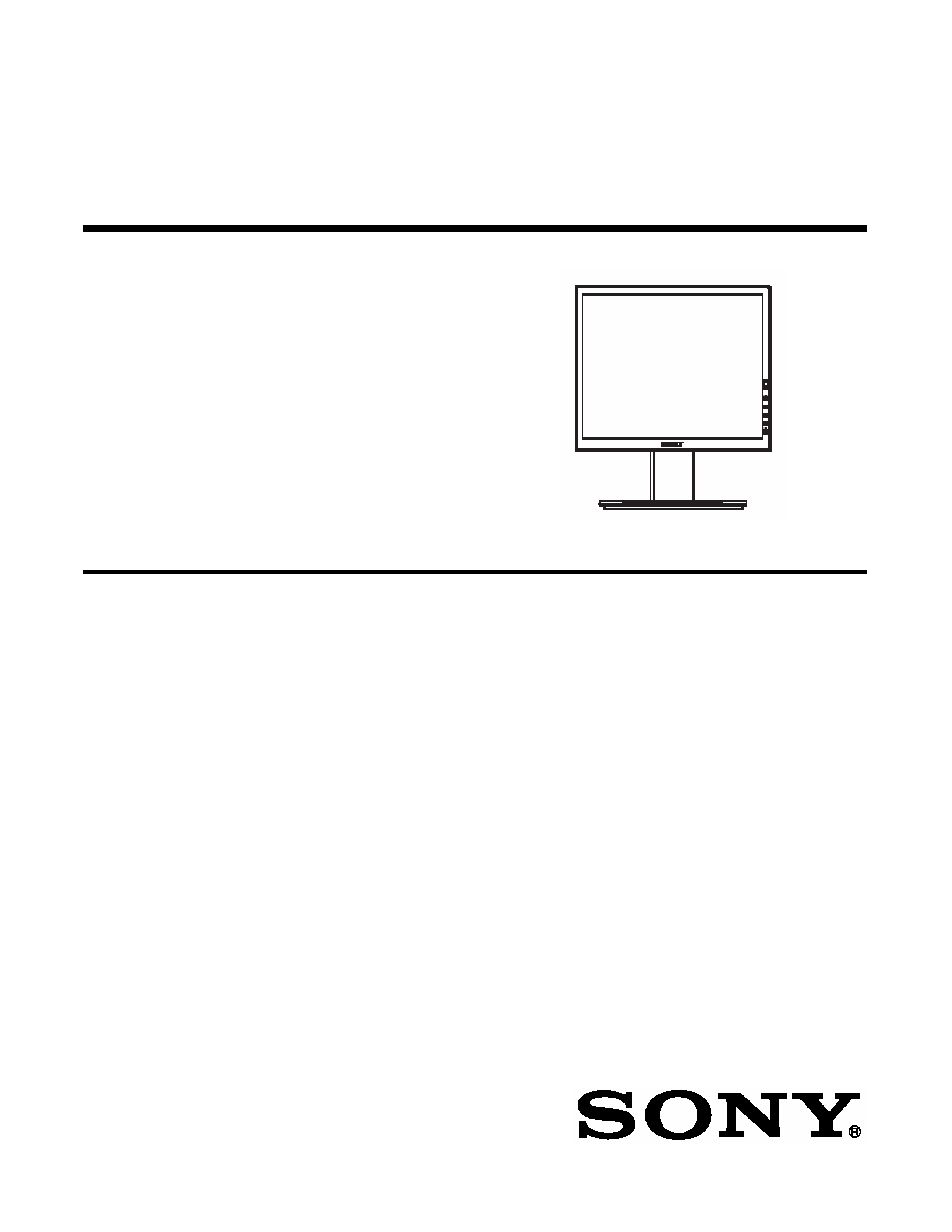 TFT LCD COLOR COMPUTER DISPLAY
---

---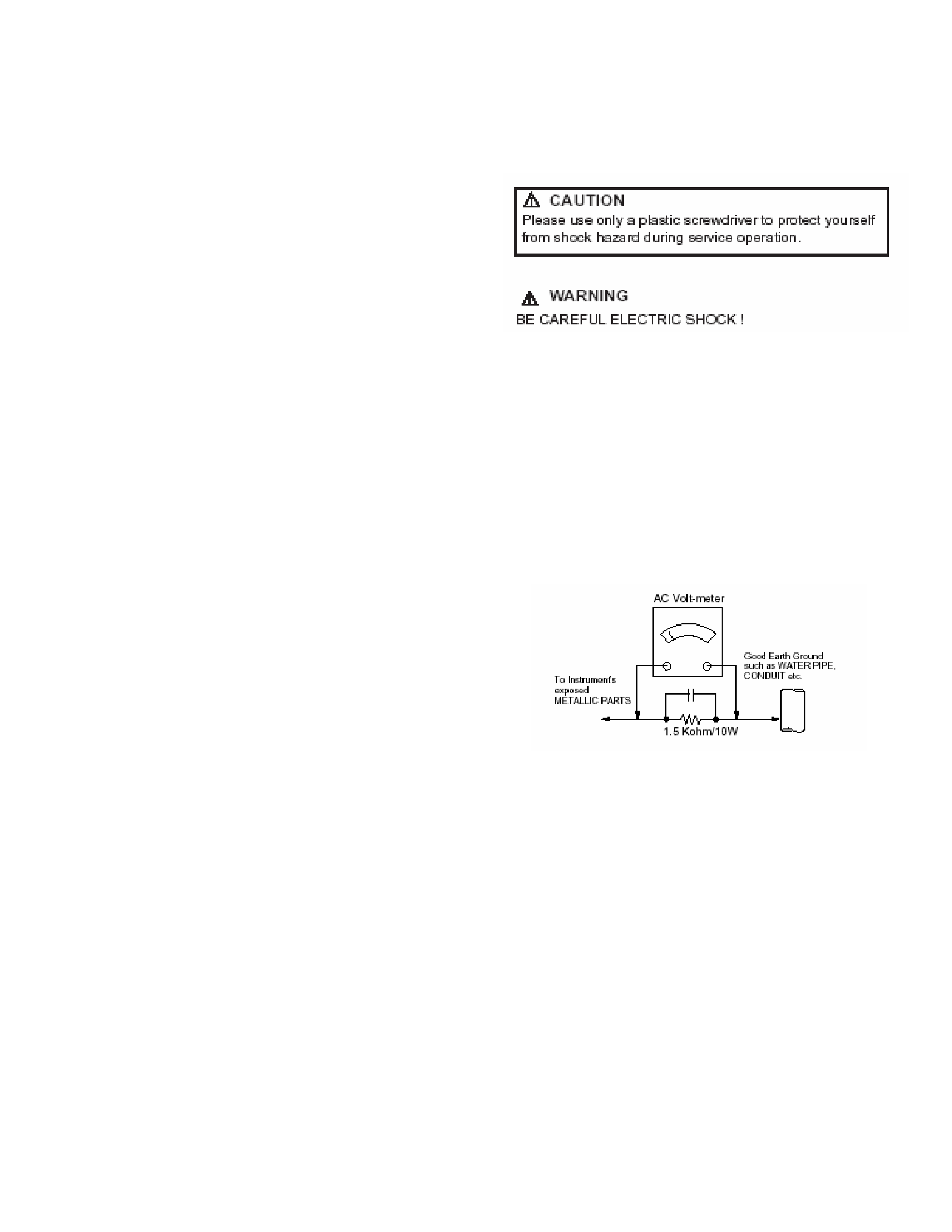 · There are some special components used in LCD
monitor that are important for safety. These parts
are marked on the schematic diagram and the
replacement parts list. It is essential that these
manufacturer's specified parts to prevent electric
shock, fire or other hazard.
· Do not modify original design without obtaining written
permission from manufacturer or you will void the
original parts and labor guarantee.
TAKE CARE DURING HANDLING THE LCD
MODULE WITH BACKLIGHT UNIT.
· Must mount the module using mounting holes
arranged in four corners.
· Do not press on the panel, edge of the frame strongly
or electric shock as this will result in damage to the
· Do not scratch or press on the panel with any sharp
objects, such as pencil or pen as this may result in
· Protect the module from the ESD as it may damage
the electronic circuit (C-MOS).
· Make certain that treatment person's bodies are
grounded through wrist band.
· Do not leave the module in high temperature and in
areas of high humidity for a long time.
· The module not is exposed to the direct sunlight.
· Avoid contact with water as it may a short circuit
· If the surface of panel becomes dirty, please wipe it
off with a soft material. (Cleaning with a dirty or
rough cloth may damage the panel.)
· If you want to replace with the new backlight
(CCFL) or inverter circuit, must disconnect the
AC adapter because high voltage appears at
inverter circuit about 650Vrms.
· Handle with care wires or connectors of the
inverter circuit. If the wires are pressed cause
short and may burn or take fire.
Leakage Current Hot Check Circuit
---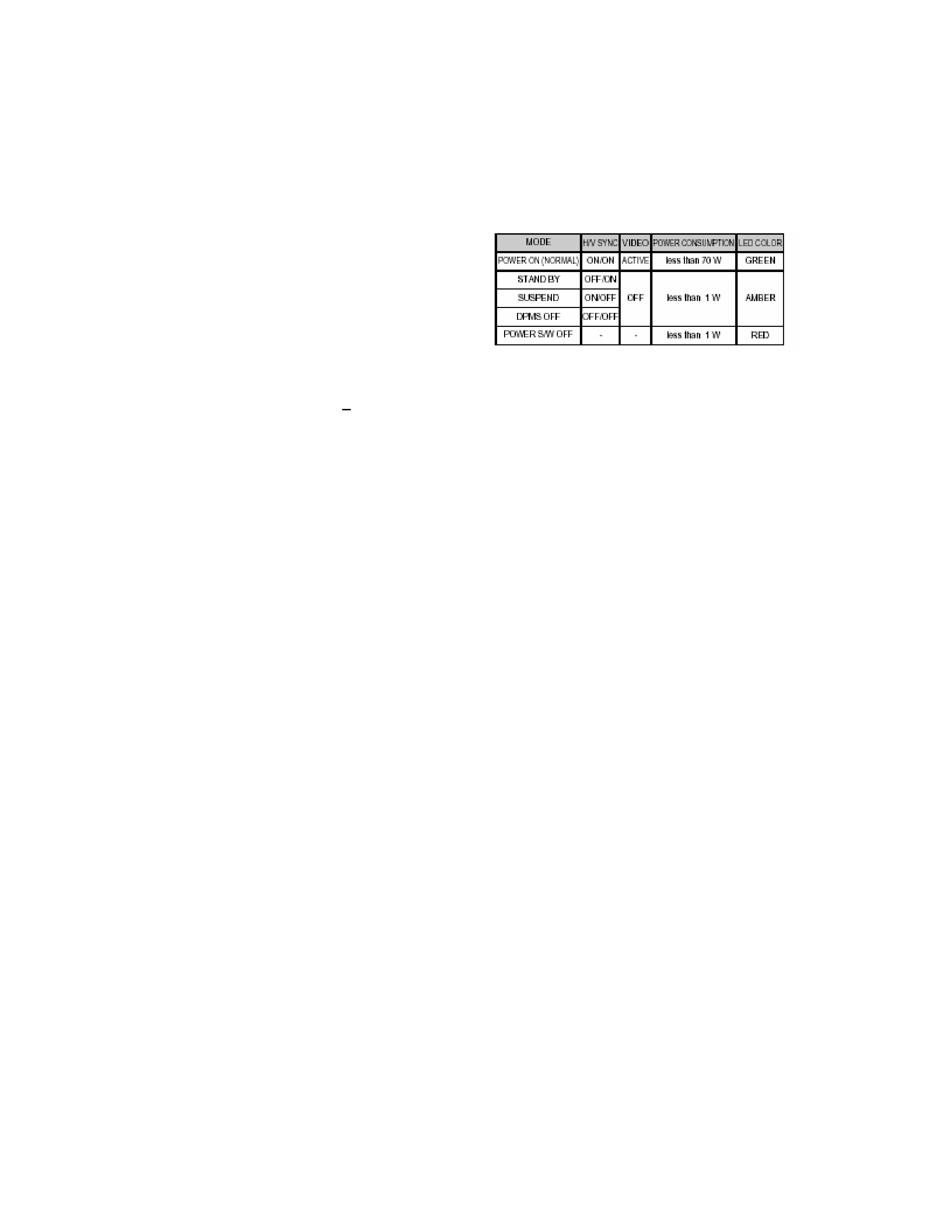 : Hard-coating (3H), Anti-glare
Treatment of the front polarizer
: Top / Bottom edge side 6-CCFL
(Cold Cathode Fluorescent Lamp)
2. OPTICAL CHARACTERISTICS
2-1. Viewing Angle by Contrast Ratio > 10
2-2. Luminance: 250 (Typ.)
2-3. Contrast Ratio: 600 (Typ.)
3. SIGNAL (Refer to the Timing Chart)
2) Voltage Level: 0~0.71 V
b) Color 7, 0: 0.467 Vp-p
c) Color 15, 0: 0.714 Vp-p
Horizontal: 28 ~ 92 kHz 28 ~ 75kHz
Analog / Digital: 1600 x 1200 / 60Hz
5-1. Power: AC 100-240V~, 50 / 60 Hz, 1.2A
6-1. Operating Temperature:5°C ~ 35°C
6-2. Relative Humidity: 10%~80%
7. DIMENSIONS (with TILT/SWIVEL)
Width: 441.5 mm (17.38'')
Depth: 277.5 mm (10.93'')
Height: 421~ 551 mm (16.57 ~ 21.69'')
8. WEIGHT (with TILT/SWIVEL)
Net. Weight: 9.90 kg (21.83 lbs)
Gross Weight: 12.89 kg (28.42 lbs)
---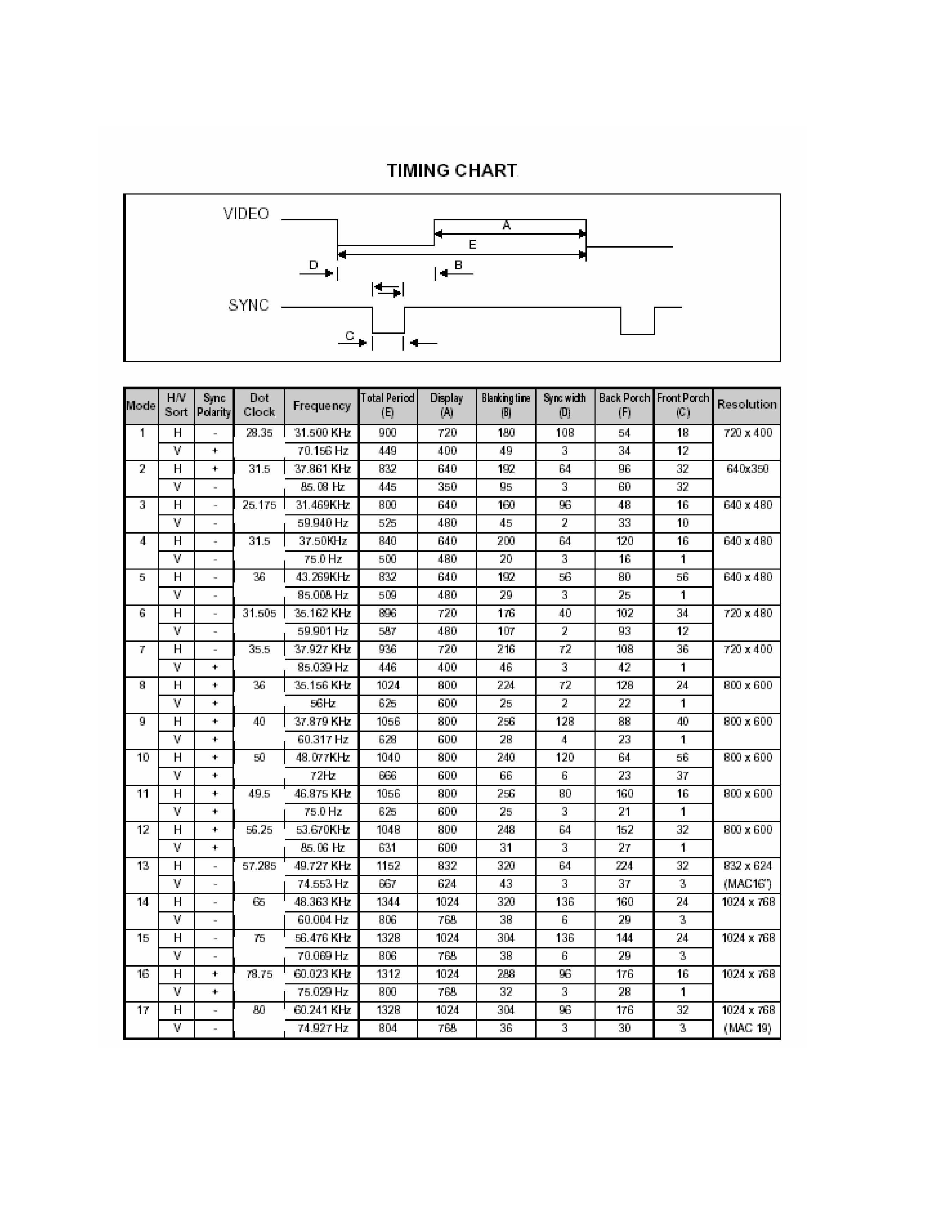 ---