surface of objective lens
SAFETY-RELATED COMPONENT WARNING!!
COMPONENTS IDENTIFIED BY MARK 0 OR DOTTED LINE
WITH MARK 0 ON THE SCHEMATIC DIAGRAMS AND IN
THE PARTS LIST ARE CRITICAL TO SAFE OPERATION.
REPLACE THESE COMPONENTS WITH SONY PARTS WHOSE
PART NUMBERS APPEAR AS SHOWN IN THIS MANUAL OR
IN SUPPLEMENTS PUBLISHED BY SONY.
Flexible Circuit Board Repairing
· Keep the temperature of the soldering iron around 270 °C
· Do not touch the soldering iron on the same conductor of the
circuit board (within 3 times).
· Be careful not to apply force on the conductor when soldering
Notes on Chip Component Replacement
· Never reuse a disconnected chip component.
· Notice that the minus side of a tantalum capacitor may be
NOTES ON HANDLING THE OPTICAL PICK-UP BLOCK
The laser diode in the optical pick-up block may suffer electrostatic
breakdown because of the potential difference generated by the
charged electrostatic load, etc. on clothing and the human body.
During repair, pay attention to electrostatic breakdown and also use
the procedure in the printed matter which is included in the repair
The flexible board is easily damaged and should be handled with
· Emission Duration: continuous
· Laser Output Power: less than 44.6 µW*
* This output is the value measured at a distance of 200 mm from
the objective lens surfase on the Optical Pick-up Block.
NOTES ON CLEANING THE OBJECTIVE LENS
Do not force to push the objective lens. Otherwise, the plate spring
supporting the objective lens will be bent, causing a deteriorated
Never touch anything other than the objective lens. Otherwise, a
significant deterioration occurs in the RF waveform.
Apply CD lens cleaner B-4 (Part No.:J-2501-000-A) to cotton swabs
(narrow type) (Part No.:J-2501-023-A) to be lightly wet. Use a force
(about 5 g (0.18 oz)) to make the objective lens in contact with the
bottom lightly, and clean the lens by spirals as following below.
Replace the cotton swab and repeat this cleaning two or three times.
Use of controls or adjustments or performance of procedures
other than those specified herein may result in hazardous
---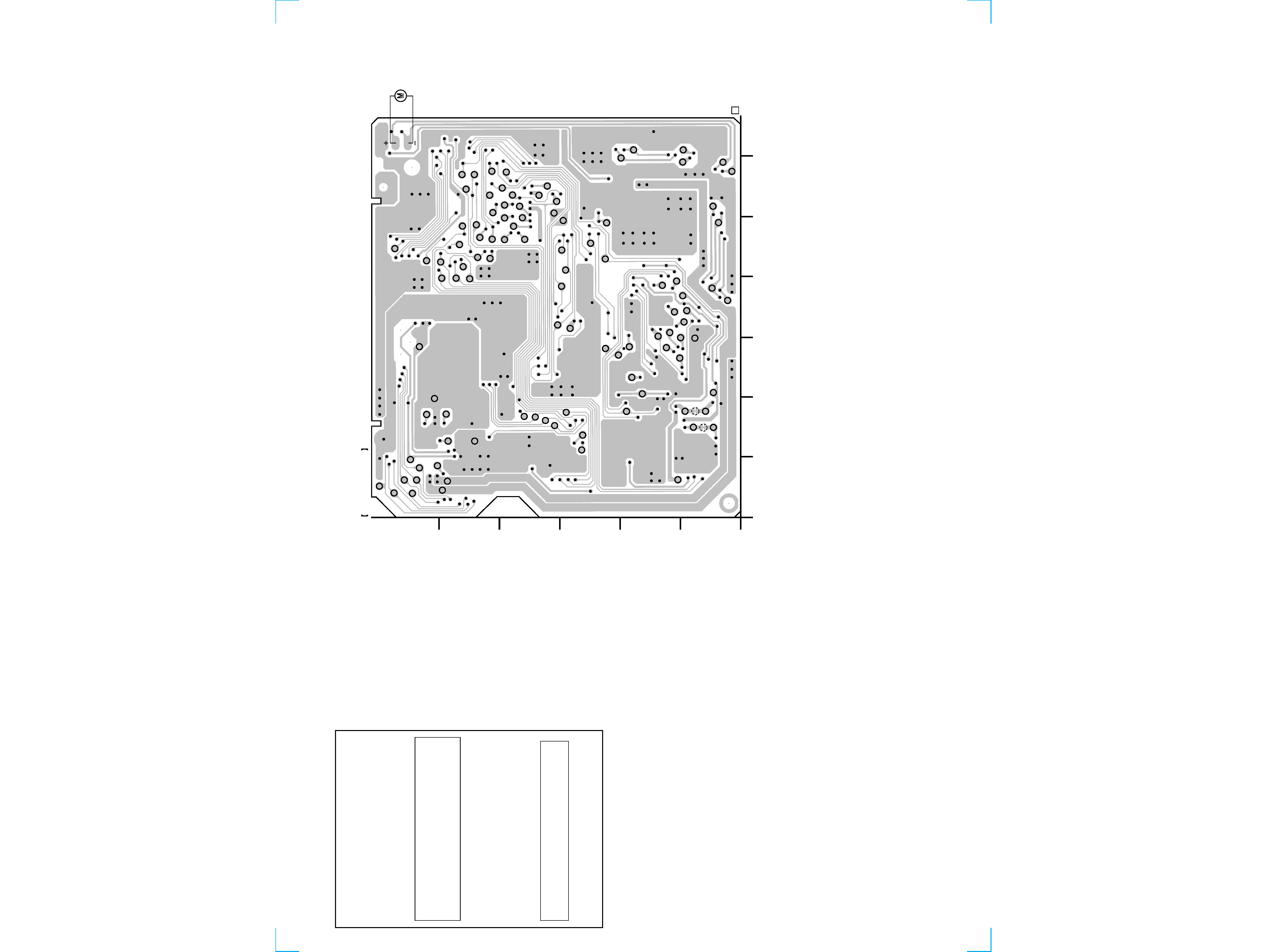 1-1. PRINTED WIRING BOARDS
THIS NOTE IS COMMON FOR PRINTED WIRING
BOARDS AND SCHEMATIC DIAGRAMS.
for printed wiring boards:
· X : parts extracted from the component side.
· Y : parts extracted from the conductor side.
· b : Pattern from the side which enables seeing.
(The other layer's patterns are not indicated.)
Note: The components identified by mark 0 or dotted line
with mark 0 are critical for safety.
Replace only with part number specified.
Pattern face side: Parts on the pattern face side seen from the
pattern face are indicated.
Parts face side: Parts on the parts face side seen from the
parts face are indicated.
· All capacitors are in µF unless otherwise noted. pF: µµF
50 WV or less are not indicated except for electrolytics
and
1
/
4
W or less unless otherwise
---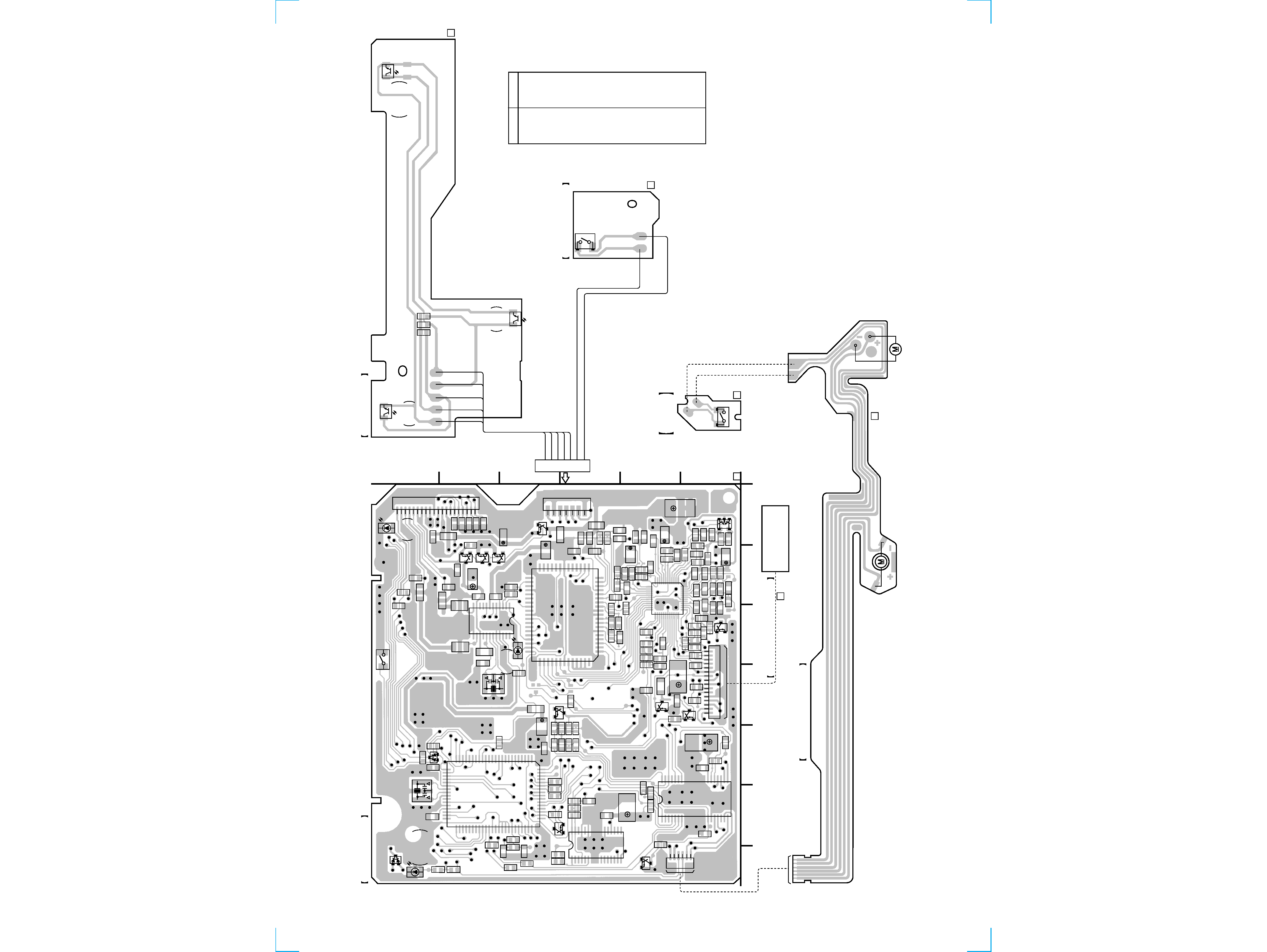 ---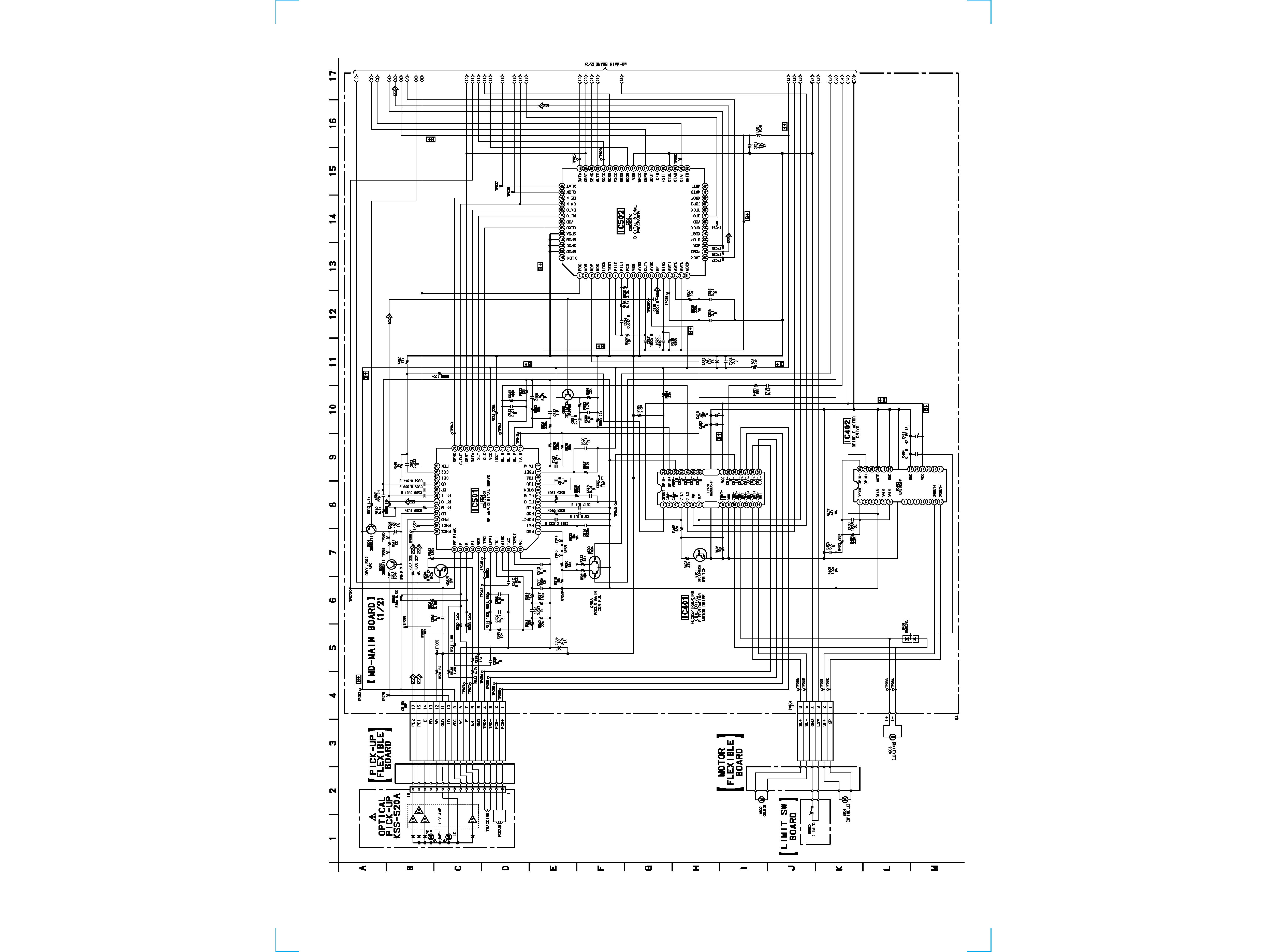 ---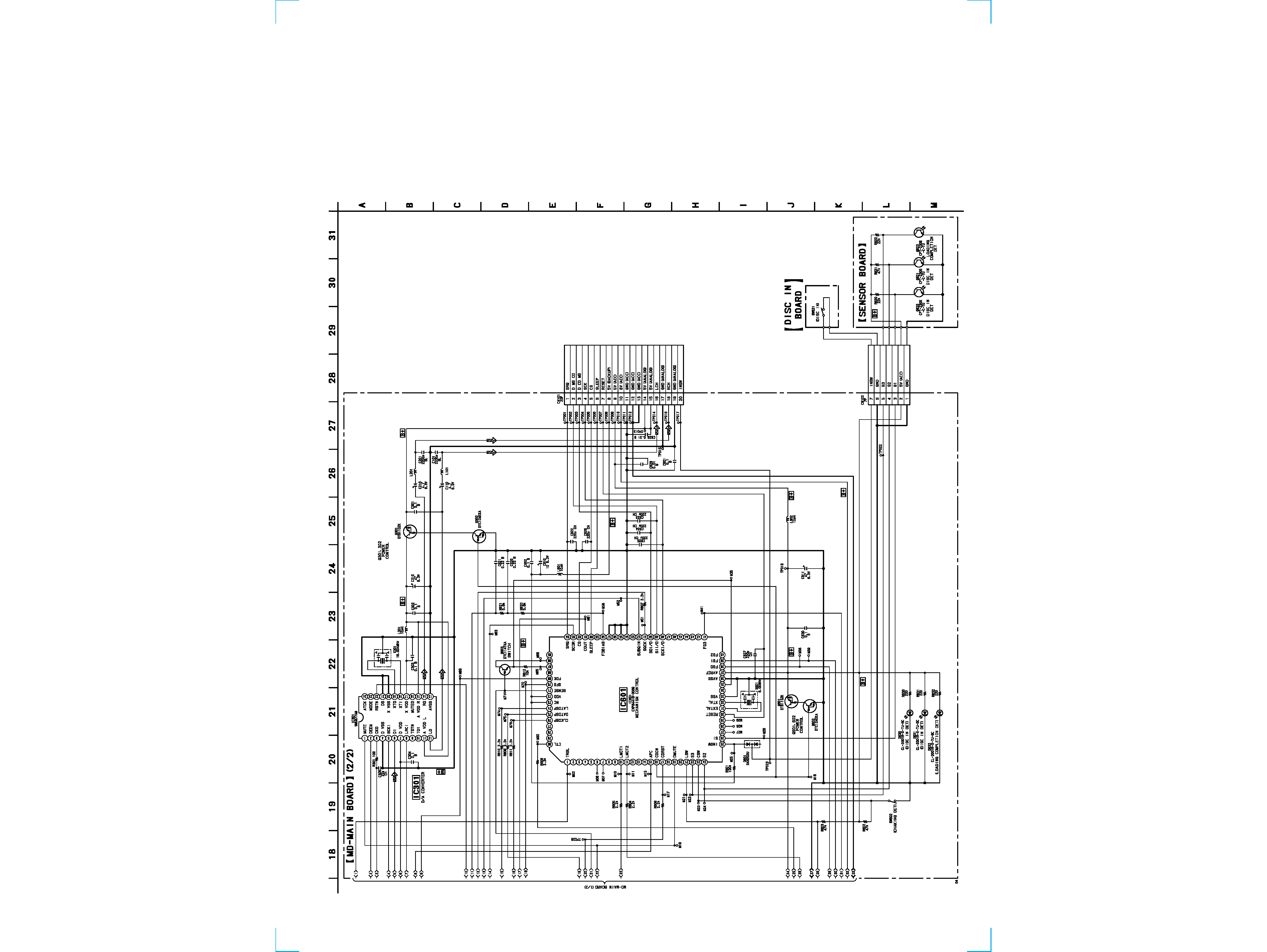 ---