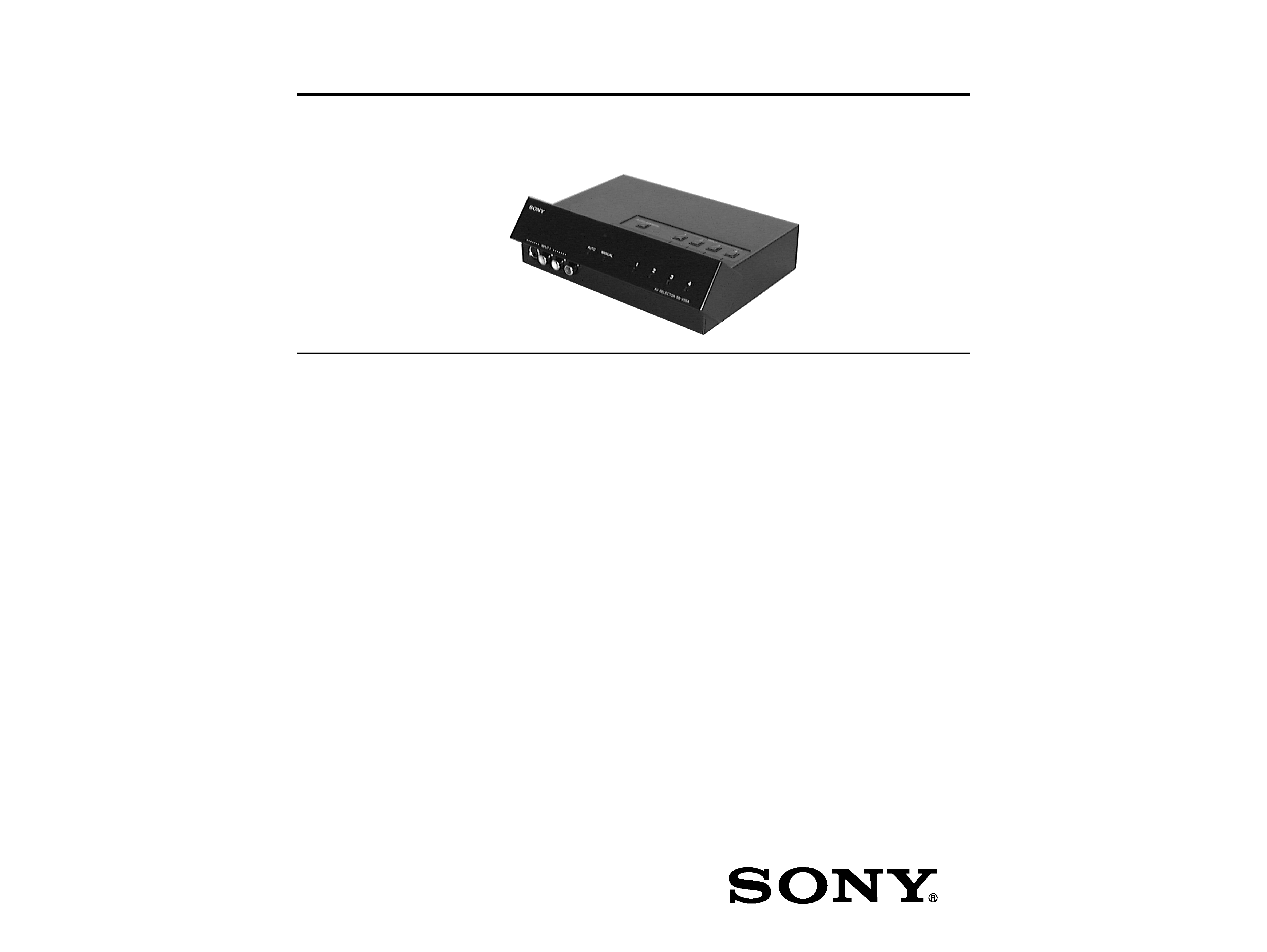 S Video, Video, Audio (L/R)
S Video, Video, Audio (L/R)
Optional accessories AC power adaptor (1)
Design and specifications are subject to change without
The "CE" printed on the unit is available only for the EU
Published by Sony Engineering Corporation
---

Locating the parts and controls ............................................... 3
Connections ............................................................................. 3
Connecting the power source .................................................. 3
2-1. Cover, Upper ....................................................................... 4
2-2. Main Board ......................................................................... 4
3-1. IC Pin Description ............................................................... 5
3-2. Block Diagram ­Main Section­ .......................................... 6
3-3. Printed Wiring Board ­Main Section­ ................................ 8
3-4. Schematic Diagram ­Main Section­ ................................. 10
4-1. Main Section ..................................................................... 13
5. ELECTRICAL PARTS LIST
........................................ 14
SAFETY-RELATED COMPONENT WARNING!!
COMPONENTS IDENTIFIED BY MARK 0 OR DOTTED LINE
WITH MARK 0 ON THE SCHEMATIC DIAGRAMS AND IN
THE PARTS LIST ARE CRITICAL TO SAFE OPERATION.
REPLACE THESE COMPONENTS WITH SONY PARTS WHOSE
PART NUMBERS APPEAR AS SHOWN IN THIS MANUAL OR
IN SUPPLEMENTS PUBLISHED BY SONY.
Notes on Chip Component Replacement
· Never reuse a disconnected chip component.
· Notice that the minus side of a tantalum capacitor may be dam-
---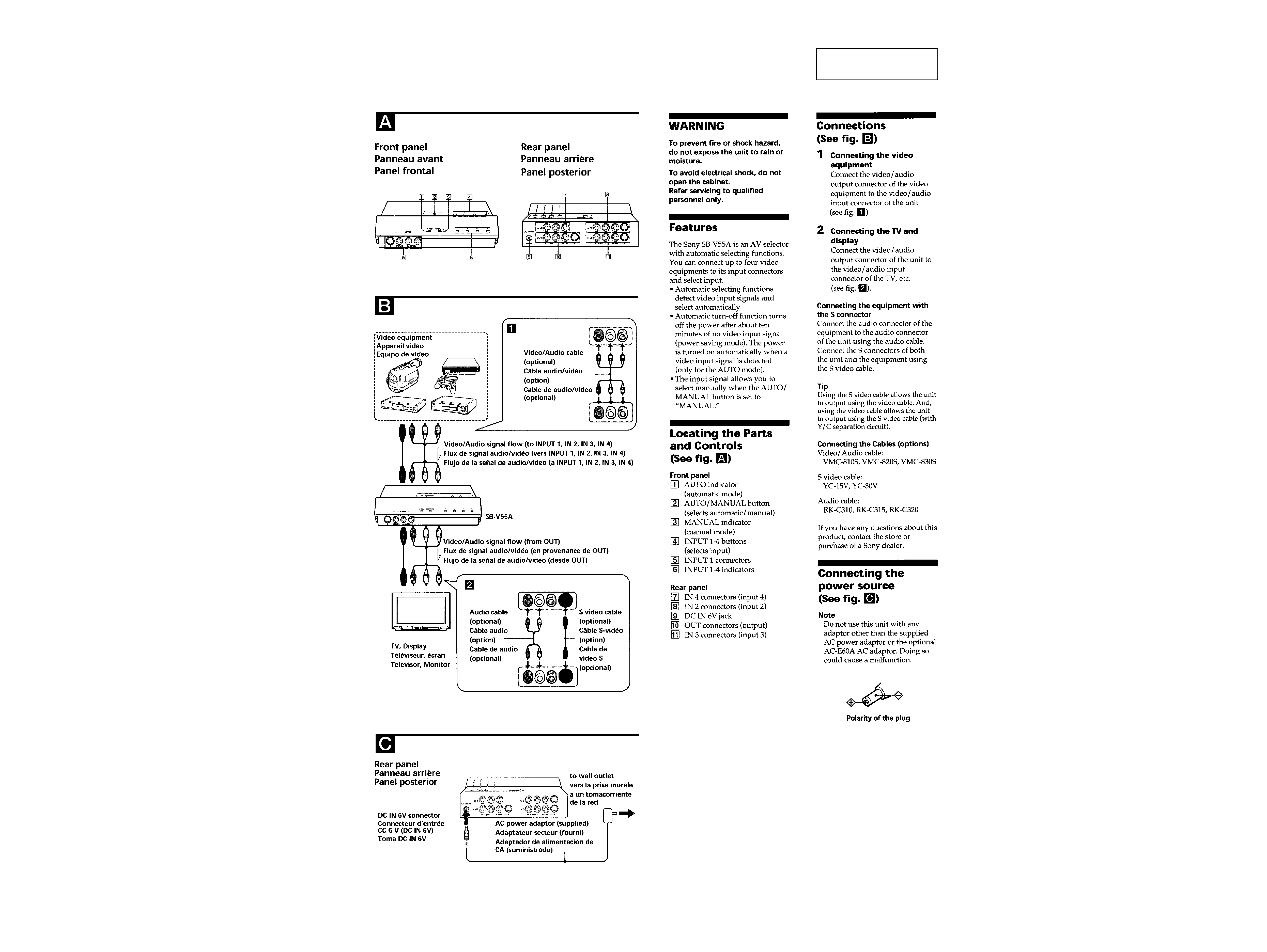 This section is extracted
---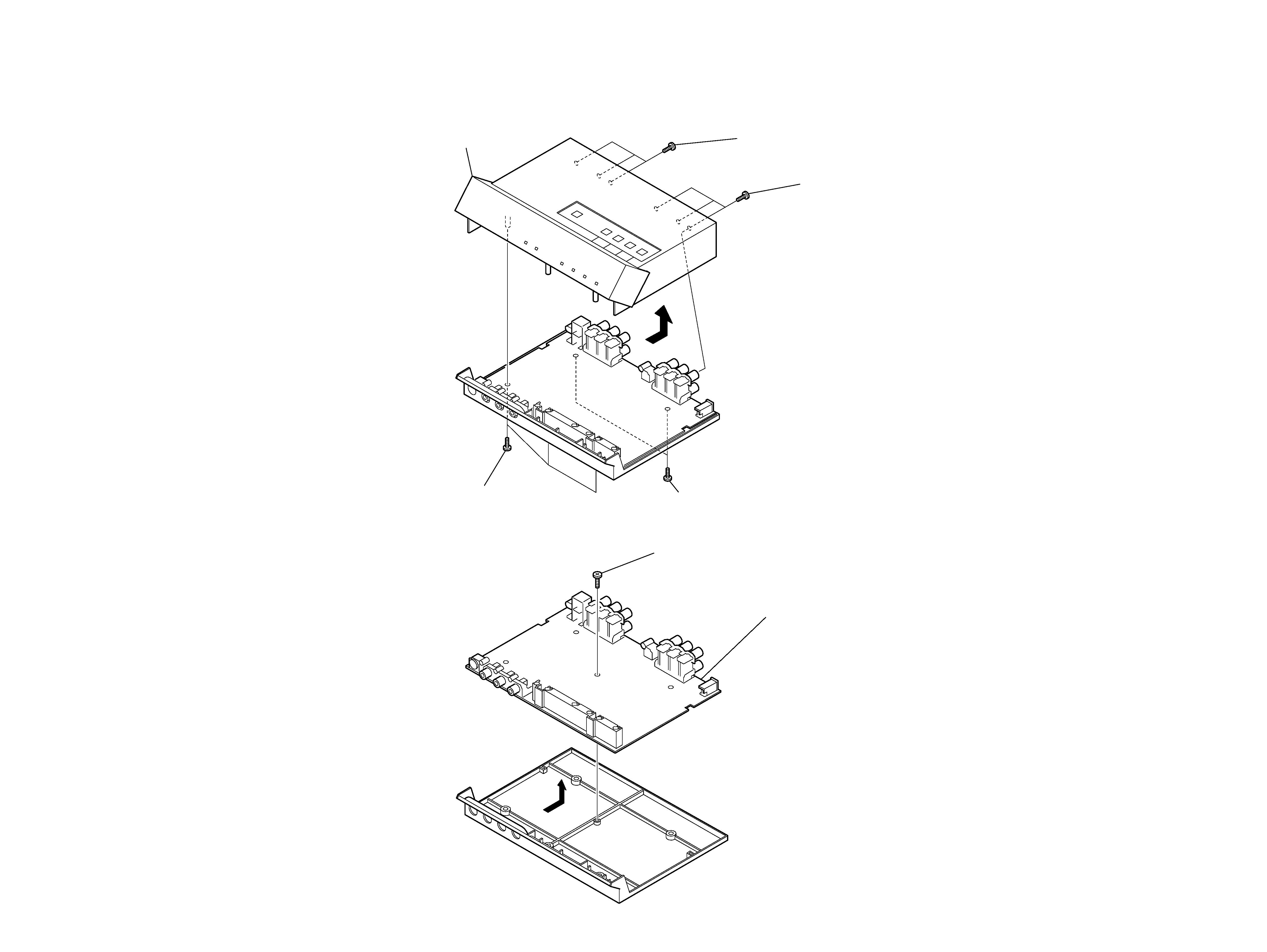 Note : Follow the disassembly procedure in the numerical order given.
--- · IC5 M34513 (SYSTEM CONTROL)
Output port (LED (D5) light signal output in this set.)
Output port (LED (D6) light signal output in this set.)
Output port (LED (D7) light signal output in this set.)
Clock signal input for event counter and two frequency division signal output of
Clock signal input for event counter and two frequency division signal output of
Serial clock signal input/output (Connect to ground in this set.)
Serial data signal output (Connect to ground in this set.)
Serial data signal input (Connect to ground in this set.)
System clock signal output (4 MHz)
System clock signal input (4 MHz)
Voltage down detection signal input ("H": operate, "L": stop)
(Connect to ground in this set.)
Input/output port and interruption signal input
Input/output port and interruption signal input (Not used in this set.)
A-D convert analog signal input and voltage comparator signal input
(Connect to ground in this set.)
A-D convert analog signal input and voltage comparator signal input
(Connect to ground in this set.)
A-D convert analog signal input and voltage comparator signal input
(Connect to ground in this set.)
A-D convert analog signal input and voltage comparator signal input
(Connect to ground in this set.)
Input port (Signal input of SW1 in this set.)
Input port (Signal input of SW2 in this set.)
Input port (Signal input of SW3 in this set.)
Input port (Signal input of SW4 in this set.)
Input port (Signal input of SW5 in this set.)
Input port (SYNC.DET signal input in this set.)
Input/output port (Not used in this set.)
Output port (LED drive selection signal output to Q6 in this set.)
Output port (LED drive selection signal output to Q5 in this set.)
Output port (LED (D3) light signal output in this set.)
Output port (LED (D4) light signal output in this set.)
---