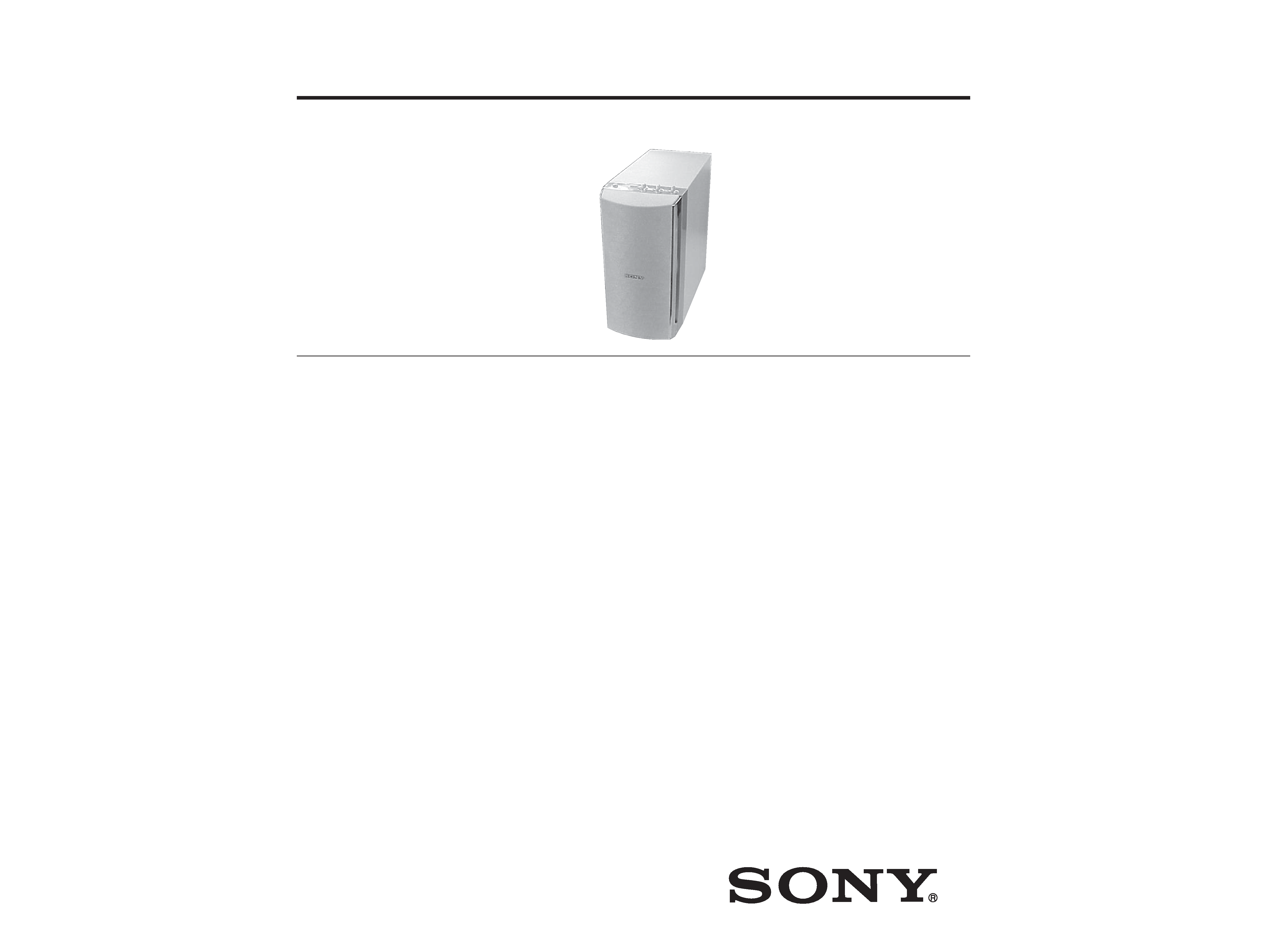 Published by Sony Engineering Corporation
AUDIO POWER SPECIFICATIONS
POWER OUTPUT AND TOTAL HARMONIC
With 3 ohm loads, from 26 ­ 200 Hz; rated 250 watts,
minimum RMS power, with no more than 0.8 % total
harmonic distortion from 250 milliwatts to rated
Woofer: 13.5 cm dia. (5
3
/
8
in.), cone type
North American model (0.8%) : 200 W
European model (DIN) : 200 W
Other models (0.8%) : 200 W
Reproduction frequency range
High frequency cut-off frequency
SPEAKER IN: input terminals (ELP plug 6P)
LINE OUT: output pin jack
SPEAKER OUT: output terminals
North American model : 120 V AC, 60 Hz
European model : 220 - 240 V AC, 50/60 Hz
Other models : 220 - 240 V AC, 50/60 Hz
North American model : 50 W
(1 phono plug ­ 1 phono plug) (1)
Design and specifications are subject to change without
---

SAFETY-RELATED COMPONENT WARNING!!
COMPONENTS IDENTIFIED BY MARK 0 OR DOTTED LINE WITH
MARK 0 ON THE SCHEMATIC DIAGRAMS AND IN THE PARTS
LIST ARE CRITICAL TO SAFE OPERATION. REPLACE THESE
COMPONENTS WITH SONY PARTS WHOSE PART NUMBERS
APPEAR AS SHOWN IN THIS MANUAL OR IN SUPPLEMENTS
ATTENTION AU COMPOSANT AYANT RAPPORT
LES COMPOSANTS IDENTIFÉS PAR UNE MARQUE 0 SUR LES
DIAGRAMMES SCHÉMATIQUES ET LA LISTE DES PIÈCES SONT
CRITIQUES POUR LA SÉCURITÉ DE FONCTIONNEMENT. NE
REMPLACER CES COMPOSANTS QUE PAR DES PIÈSES SONY
DONT LES NUMÉROS SONT DONNÉS DANS CE MANUEL OU
DANS LES SUPPÉMENTS PUBLIÉS PAR SONY.
Notes on chip component replacement
·Never reuse a disconnected chip component.
· Notice that the minus side of a tantalum capacitor may be
Flexible Circuit Board Repairing
·Keep the temperature of soldering iron around 270°C
· Do not touch the soldering iron on the same conductor of the
circuit board (within 3 times).
· Be careful not to apply force on the conductor when soldering
After correcting the original service problem, perform the
following safety checks before releasing the set to the customer:
Check the antenna terminals, metal trim, "metallized" knobs, screws,
and all other exposed metal parts for AC leakage. Check leakage as
The AC leakage from any exposed metal part to earth ground and
from all exposed metal parts to any exposed metal part having a
return to chassis, must not exceed 0.5 mA (500 microamperes).
Leakage current can be measured by any one of three methods.
A commercial leakage tester, such as the Simpson 229 or RCA
WT-540A. Follow the manufacturers' instructions to use these
A battery-operated AC milliammeter. The Data Precision 245
digital multimeter is suitable for this job.
Measuring the voltage drop across a resistor by means of a
VOM or battery-operated AC voltmeter. The "limit" indication
is 0.75 V, so analog meters must have an accurate low-voltage
scale. The Simpson 250 and Sanwa SH-63Trd are examples of
a passive VOM that is suitable. Nearly all battery operated
digital multimeters that have a 2V AC range are suitable. (See
Fig. A. Using an AC voltmeter to check AC leakage.
---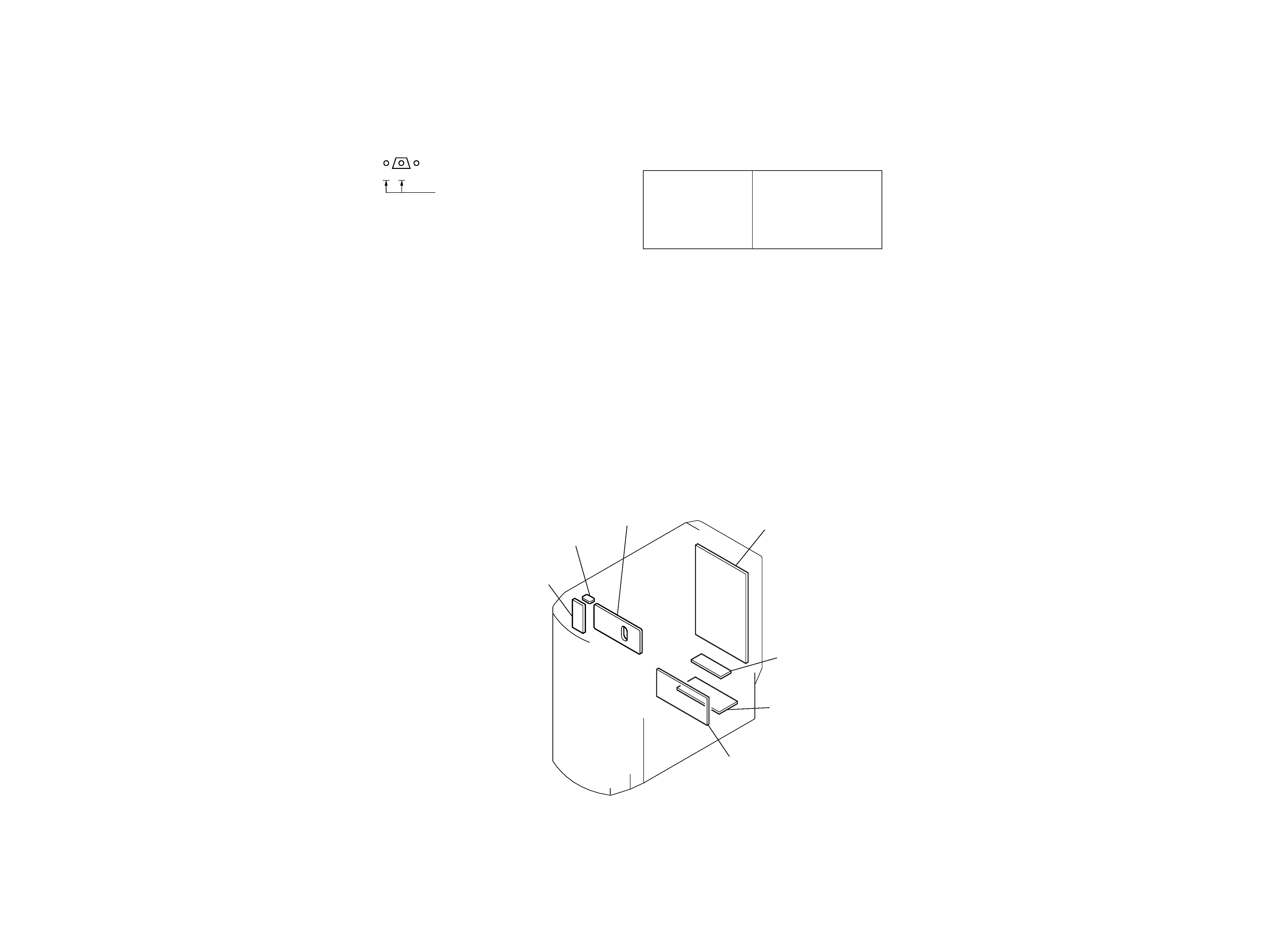 Note on Printed Wiring Board:
· X : parts extracted from the component side.
· b : Pattern from the side which enables seeing.
· Indication of transistor
Note on Schematic Diagram:
· All capacitors are in µF unless otherwise noted. pF: µµF
50 WV or less are not indicated except for electrolytics
and
1
/
4
W or less unless otherwise
· 2 : nonflammable resistor
·Voltages are dc with respect to ground under no-signal
·Voltages are taken with a VOM (input impedance 10 M
Voltage variations may be noted due to normal produc-
· Circuit Boards Location
line with mark 0 are criti-
Les composants identifiés par
une marque 0 sont critiques
Ne les remplacer que par une
---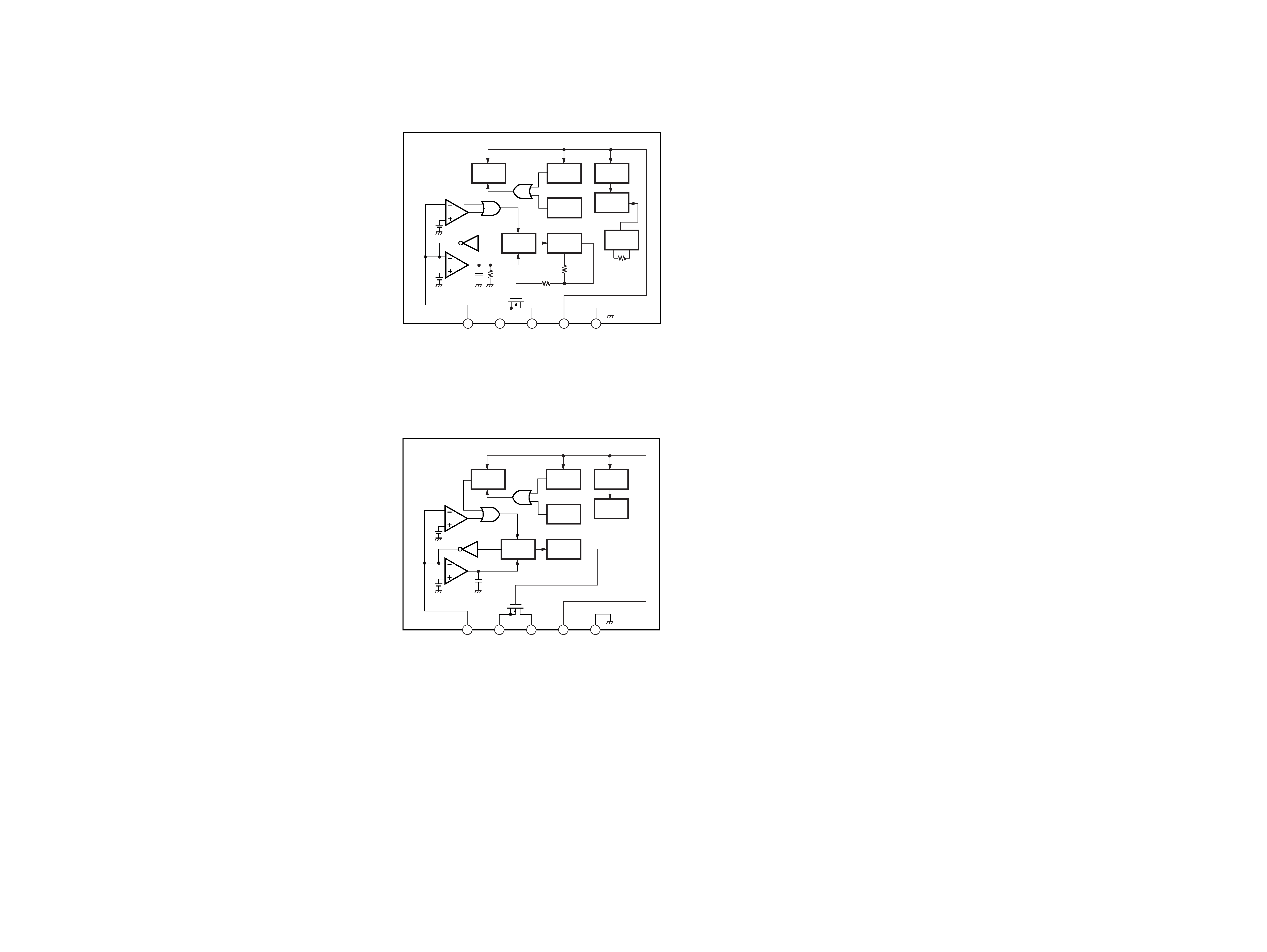 ---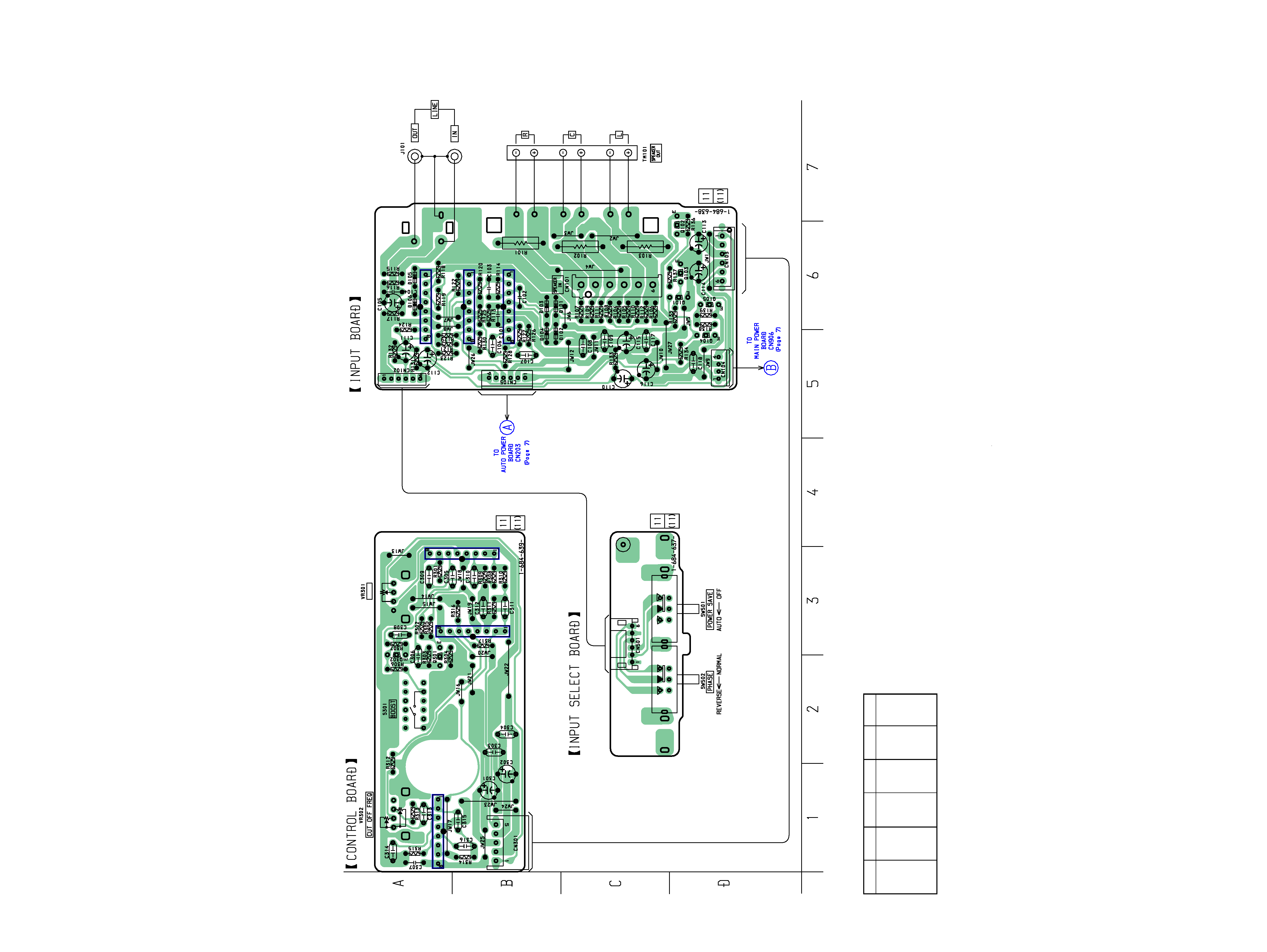 1-1. Printed Wiring Board ­ Control Section ­ ·
See page 3 for Circuit Boards Location.
---