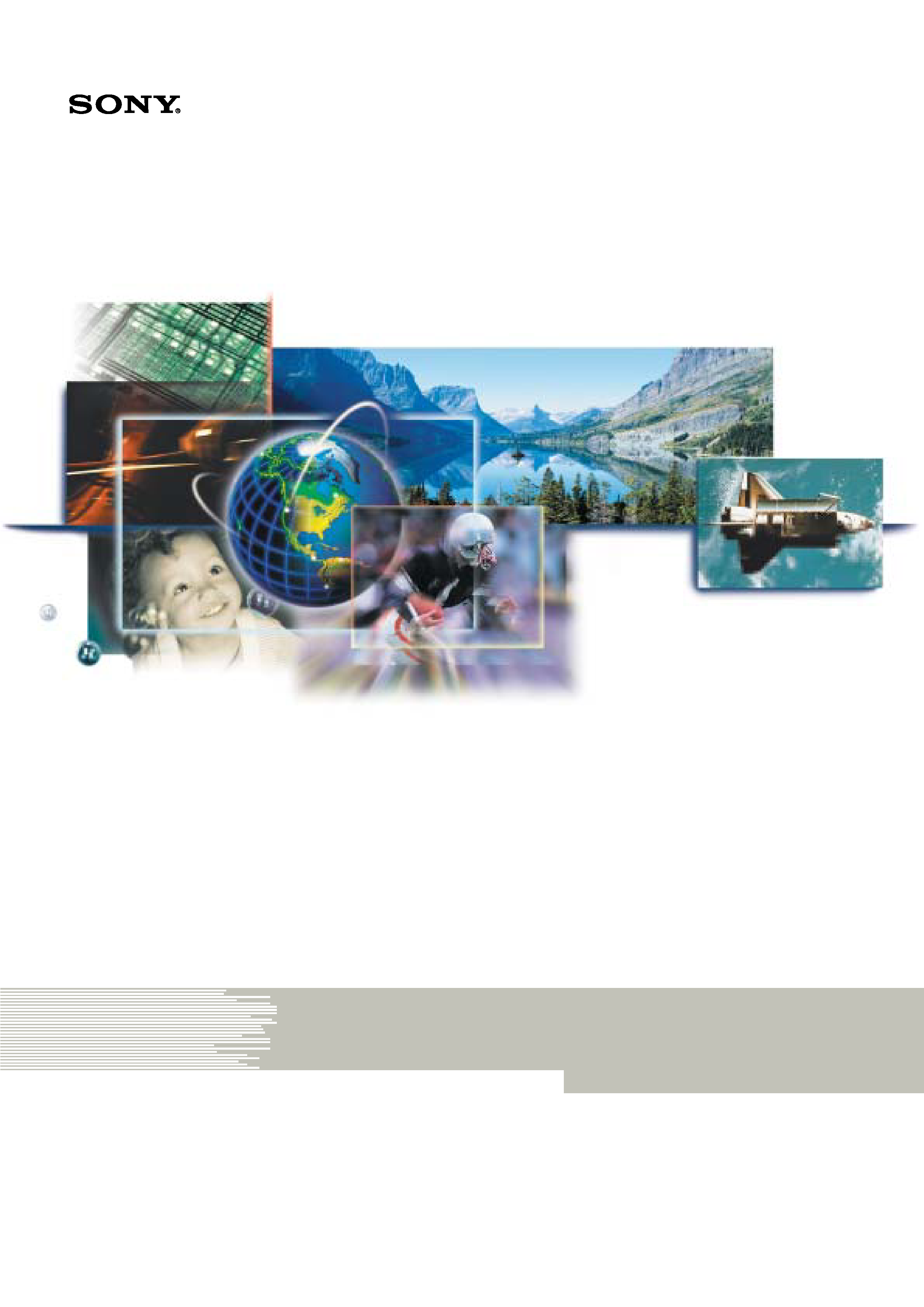 Reproduction in whole or in part without written
permission is prohibited. All rights reserved.
®
High-Definition Receiver/
---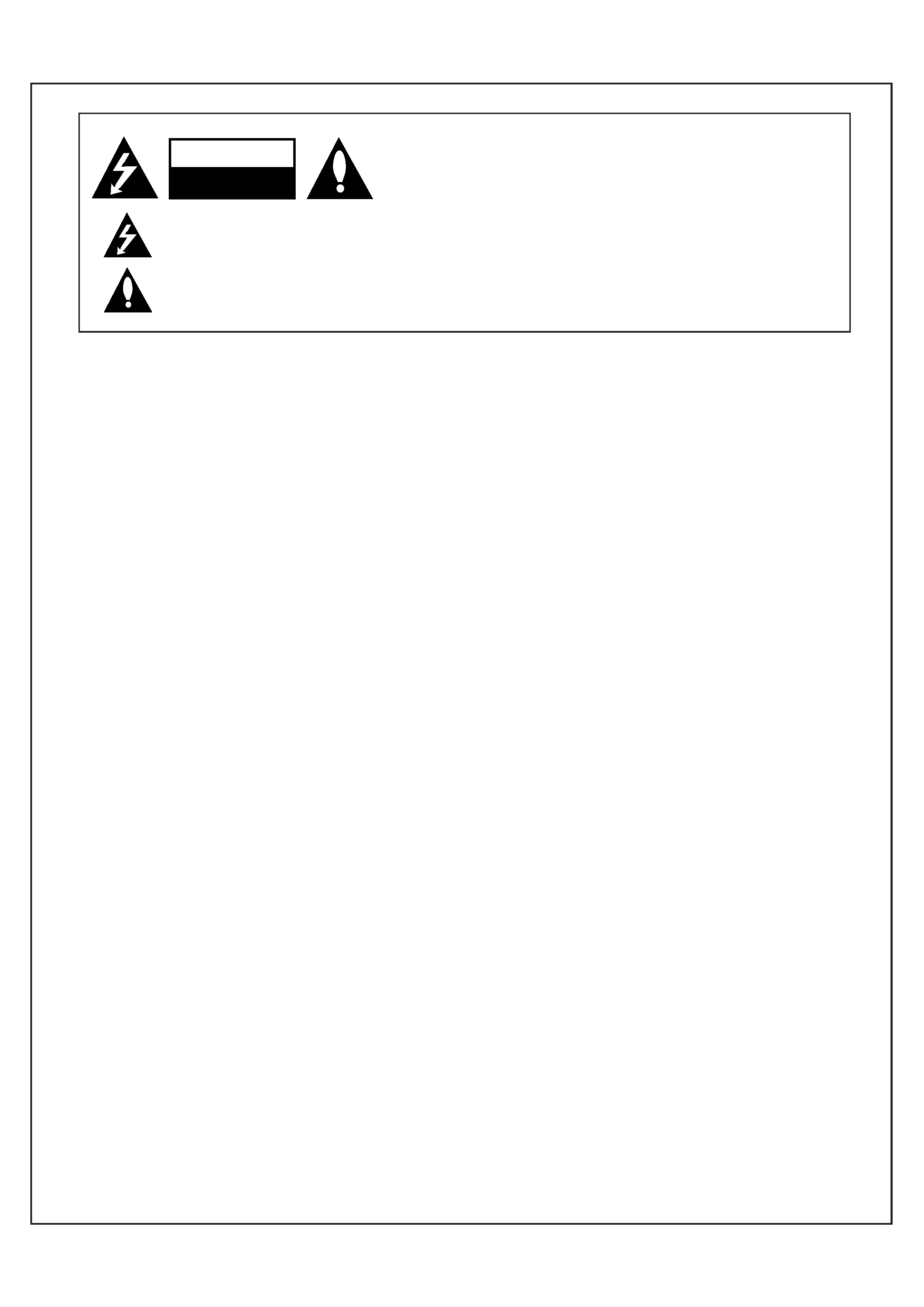 TO PREVENT FIRE OR SHOCK HAZARDS, DO NOT EXPOSE THIS PRODUCT TO RAIN OR MOISTURE.
This product must not be exposed to dripping or splashing liquids. Objects filled with liquids, such as a vase, must not be placed on or above
NOTE TO CABLE/TV/SATELLITE DISH INSTALLER:
This reminder is provided to call the cable TV system/satellite dish installer's attention to Article 820-40 of the National Electric Code (U.S.A.).
The code provides guidelines for proper grounding and, in particular, specifies that the cable ground shall be connected to the grounding sys-
tem of the building, as close to the point of the cable entry as practical.
REGULATORY INFORMATION : FCC PART 15
This equipment has been tested and found to comply with the limits for a Class B digital device, pursuant to Part 15 of the FCC Rules. These
limits are designed to provide reasonable protection against harmful interference when the equipment is operated in a residential installation.
This equipment generates, uses and can radiate radio frequency energy and, if not installed and used in accordance with the instruction manu-
al, may cause harmful interference to radio communications.
However, there is no guarantee that interference will not occur in a particular installation. If this equipment does cause harmful interference to
radio or television reception, which can be determined by turning the equipment off and on, the user is encouraged to try to correct the inter-
ference by one or more of the following measures:
- Reorient or relocate the receiving antenna.
- Increase the separation between the equipment and receiver.
- Connect the equipment into an outlet on a circuit different from that to which the receiver is connected.
- Consult the dealer or an experienced radio/TV technician for help.
This device complies with part 15 of the FCC Rules. Operation is subject to the following two conditions: (1) This device may not cause harmful
interference, and (2) this device must accept any interference received, including interference that may cause undesired operation.
THE LIGHTNING FLASH WITH ARROWHEAD SYMBOL, WITHIN AN EQUILATERAL TRIANGLE, IS INTENDED TO ALERT THE USER
TO THE PRESENCE OF UNINSULATED "DANGEROUS VOLTAGE" WITHIN THE PRODUCT'S ENCLOSURE THAT MAY BE OF SUFFI-
CIENT MAGNITUDE TO CONSTITUTE A RISK OF ELECTRIC SHOCK TO PERSONS.
THE EXCLAMATION POINT WITHIN AN EQUILATERAL TRIANGLE IS INTENDED TO ALERT THE USER TO THE PRESENCE OF IMPOR-
TANT OPERATING AND MAINTENANCE (SERVICING) INSTRUCTIONS IN THE LITERATURE ACCOMPANYING THE APPLIANCE.
TO REDUCE THE RISK OF ELECTRONIC SHOCK DO NOT REMOVE COVER (OR BACK).
NO USER SERVICEABLE PARTS INSIDE.
REFER TO QUALIFIED SERVICE PERSONNEL.
---

REGULATORY INFORMATION: FCC Part 68
Sony must make any necessary repairs to the modem portion of this equipment in order to maintain valid FCC registration. Do not attempt to
repair or service the modem.
This equipment cannot be used on public coin service provided by the Telephone Company. Connection to Party Line Service is subject to state
· This product complies with Part 68 of the FCC rules. On the back of this product is a label that contains, among other information, the FCC
registration number and Ringer Equivalent Number (REN) for this product. If requested, this information must be provided to the telephone
· The REN is used to determine the quantity of devices that may be connected to the telephone line. Excessive RENs on the telephone line
may result in the devices not ringing in response to an incoming call. Typically, the sum of the RENs should not exceed five (5). To be certain
of the number of devices that may be connected to the line (as determined by the total RENs) contact the local telephone company.
· If this product causes harm to the telephone network, the telephone company will notify you in advance that temporary discontinuance of
service may be required. But if advance notice isn't practical, the telephone company will notify the customer as soon as possible. Also, you
will be advised of your right to file a complaint with the FCC if you believe it is necessary.
· The telephone company may make changes to its facilities, equipment, operations or procedures that could affect the operation of the prod-
uct. If this happens, the telephone company will provide advance notice so you can make the necessary modifications to maintain uninter-
· Connection to party line service is subject to state tariffs. (Contact the state public utility commission, public service commission, or corpo-
rate commission for information.)
· If trouble is experienced with this product, for repair or warranty information, please contact Sony Electronics Corporation. If the product is
causing harm to the telephone network, the telephone company may request that you disconnect the product until the problem is resolved.
· An FCC compliant telephone cord and modular plug is provided with this equipment. This equipment is designed to be connected to the tele-
phone network or premises wiring using a compatible modular jack which is Part 68 compliant. See installation instructions for details.
If you have questions about this Sony product, please contact the Sony Satellite System Information Center at 1-800-838-SONY(7669).
For questions about service, programming or billing, contact DIRECTV at 1-800-DIRECTV (347-3288).
DO NOT ATTEMPT TO MODIFY THIS PRODUCT IN ANY WAY WITHOUT WRITTEN AUTHORIZATION FROM SONY ELECTRONICS CORPORATION.
UNAUTHORIZED MODIFICATION COULD VOID THE USER'S AUTHORITY TO OPERATE THIS PRODUCT.
THIS EQUIPMENT IS INTENDED TO RECEIVE AND DECODE SIGNALS TRANSMITTED ACCORDING TO ATSC DIGITAL TELEVISION STANDARD
A/53, DIRECTV
®
SPECIFICATION AND IS INTENDED TO BE USED WITH AN APPROPRIATE ANTENNA, DISH AND DISPLAY DEVICE THAT YOU
Manufactured under license from Dolby Laboratories.
"Dolby" and the double-D symbol are trademarks of Dolby Laboratories.
Confidential Unpublished Works.
©
1992-1997 Dolby Laboratories, Inc. All rights reserved.
Declaration of Conformity
Responsible Party: Sony Electronics Inc.
Address: 680 Kinderkamack Road, Oradell, NJ 07649
Telephone No.: 201-930-6972
---

CAUTION: PLEASE READ AND OBSERVE ALL WARNINGS AND INSTRUCTIONS IN THIS OWNER'S MAN-
UAL AND THOSE MARKED ON THE UNIT. RETAIN THIS BOOKLET FOR FUTURE REFERENCE.
This set has been designed and manufactured to assure personal safety. Improper use can result in electric shock or
fire hazard. The safeguards incorporated in this unit will protect you if you observe the following procedures for
installation, use, and servicing.
This unit does not contain any parts that can be repaired by the user.
DO NOT REMOVE THE CABINET COVER, OR YOU MAY BE EXPOSED TO DANGEROUS VOLTAGE. REFER
SERVICING TO QUALIFIED SERVICE PERSONNEL ONLY.
1. Read these instructions. - All these safety and
operating instructions should be read before the
2. Keep these instructions. - The safety, operating
and use instructions should be retained for future
3. Heed all warnings. - All warnings on the product
and in the operating instructions should be adhered
4. Follow all instructions. - All operating and use
instructions should be followed.
5. Do not use this apparatus near water. ­ For
example: near a bath tub, wash bowl, kitchen sink,
laundry tub, in a wet basement; or near a swimming
6. Clean only with dry cloth. ­ Unplug this product
from the wall outlet before cleaning. Do not use liq-
7. Do not block any ventilation openings. Install in
accordance with the manufacturer's instructions.
- Slots and openings in the cabinet are provided for
ventilation and to ensure reliable operation of the
product and to protect it from over- heating. The
openings should never be blocked by placing the
product on a bed, sofa, rug or other similar surface.
This product should not be placed in a built-in instal-
lation such as a bookcase or rack unless proper ven-
tilation is provided or the manufacturer's instructions
8. Do not install near any heat sources such as
radiators, heat registers, stoves, or other appa-
ratus (including amplifiers) that produce heat.
9. Do not defeat the safety purpose of the polar-
ized or grounding-type plug. A polarized plug
has two blades with one wider than the other.
A grounding type plug has two blades and a
third grounding prong. The wide blade or the
third prong are provided for your safety. If the
provided plug does not fit into your outlet, con-
sult an electrician for replacement of the obso-
10. Protect the power cord from being walked on
or pinched particularly at plugs, convenience
receptacles, and the point where they exit
11. Only use attachments/accessories specified
12. Use only with the cart, stand, tripod, bracket,
or table specified by the manufacturer, or sold
with apparatus. When a cart is used, use cau-
tion when moving the cart/ apparatus combi-
nation to avoid injury from tip-over.
13. Unplug this apparatus during lightning storms
or when unused for long periods of time.
14. Refer all servicing to qualified service person-
nel. Servicing is required when the apparatus
has been damaged in any way, such as
power- supply cord or plug is damaged, liquid
has been spilled or objects have fallen into
the apparatus, the apparatus has been
exposed to rain or moisture, does not operate
normally, or has been dropped.
IMPORTANT SAFETY INSTRUCTIONS
---

Due to copyright restrictions, you may not be able to view some high definition programs in
high definition format using this product. If HD viewing is prohibited due to copyright restric-
tions, you would need to connect SD interfaces to view the program.
In certain markets, access to local channels requires a DIRECTV
®
Multi-Satellite Dish Antenna.
For the most current information about the availability of local channels in your area, contact
your retailer or visit DIRECTV.com. For access to all High Definition programming, a triple LNB
Multi-Satellite dish antenna, including a Sat C LNB, is required, along with a High Definition
capable DIRECTV
®
High-Definition Receiver and High Definition television. Satellite Dish
Activation of programming may be subject to credit approval and requires valid service
address, social security number and/or major credit card. Deposit or prepayment may be
required. Programming subject to change. You must be physically located in the U.S. to receive
DIRECTV service. DIRECTV services not available outside the U.S. DIRECTV programming is
sold separately and independently of DIRECTV System hardware. A valid programming sub-
scription is required to operate DIRECTV System hardware. Activate your DIRECTV program-
ming today at 1-800-DIRECTV (1-800-347-3288)
DIRECTV, Inc. DIRECTV and the Cyclone Design logo, DIRECTV SPORTS and Advanced Program
Guide are trademarks of DIRECTV, Inc., a unit of Hughes Electronics Corp.
Sony is a trademark of Sony.
Sony Software License Agreement
ATTENTION:USE OF THE SOFTWARE IS SUBJECT TO THE SONY SOFTWARE LICENSE TERMS
SET FORTH ON PAGE 101. USING THE SOFTWARE OR THE PRODUCT IN WHICH IT IS INCOR-
PORATED INDICATES USER'S ACCEPTANCE OF THESE LICENSE TERMS. IF THE USER DOES
NOT ACCEPT THESE LICENSE TERMS,THE USER SHOULD IMMEDIATELY RETURN THE ENTIRE
PRODUCT IN ITS ORIGINAL PACKAGING IN ORDER TO RECEIVE A FULL REFUND OF THE PUR-
---