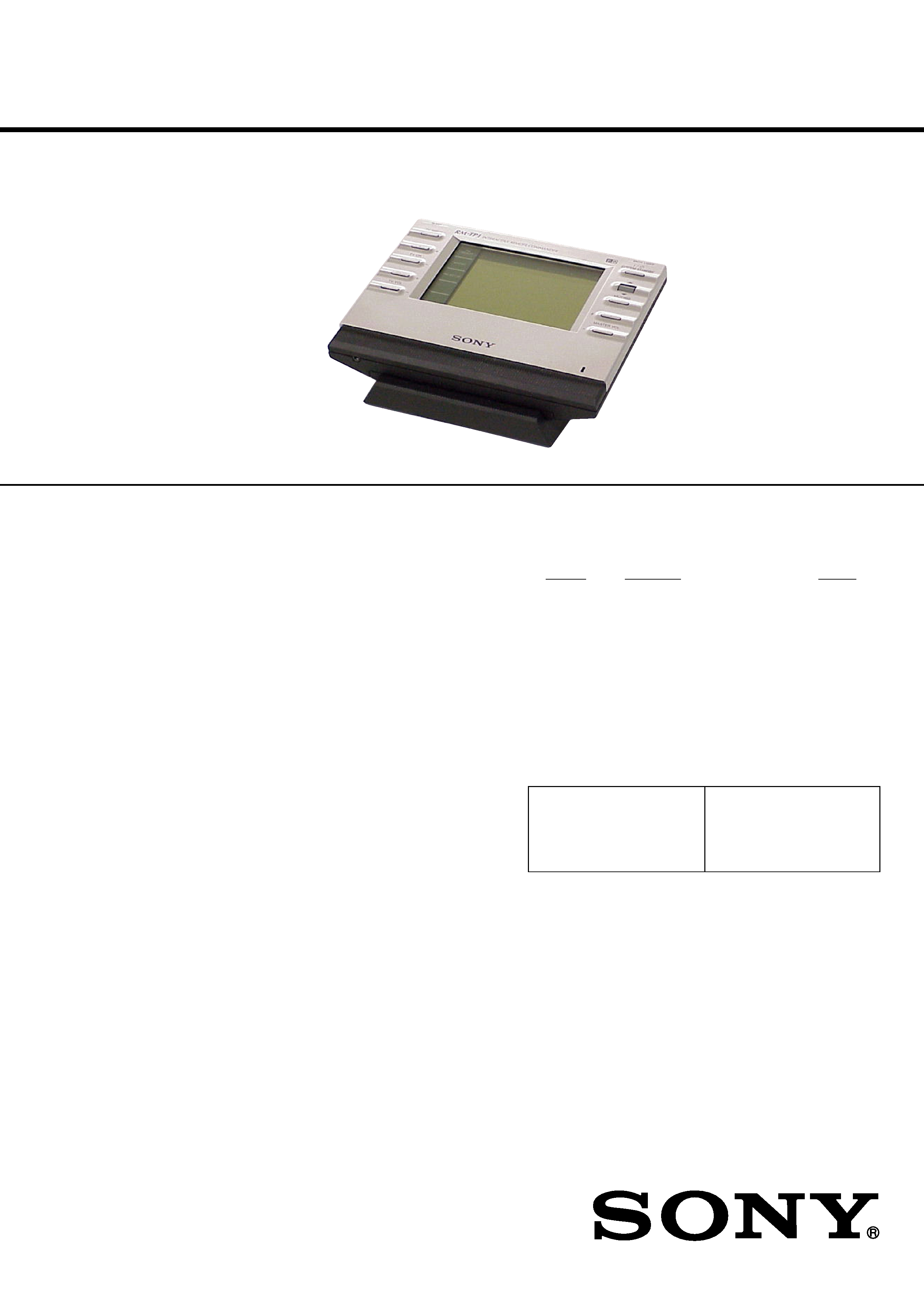 Liquid crystal touch panel
Maximum external dimensions
× height × depth, including projecting parts
including the rechargeable
Design and specifications are subject to change
Published by Sony Engineering Corporation
INTERACTIVE REMOTE COMMANDER
1-476-351-12 ADAPTOR, AC (AC-96NP) (US,Canadian)
1-476-352-12 ADAPTOR, AC (AC-96NP) (AEP)
1-816-267-11 CHARGER, BATTERY
4-239-564-11 MANUAL, INSTRUCTION (ENGLISH,FRENCH)
4-239-564-21 MANUAL, INSTRUCTION (GERMAN,SPANISH,
4-239-564-31 MANUAL, INSTRUCTION (SWEDISH,ITALIAN,
The components identified by
mark 0 or dotted line with mark
0 are critical for safety.
Replace only with part number
Les composants identifiés par une
marque 0 sont critiques pour
Ne les remplacer que par une piéce
portant le numéro spécifié.
---

Clicking the version allows you to jump to the revised page.
Also, clicking the version at the upper right on the revised page allows you to jump to the next revised
---