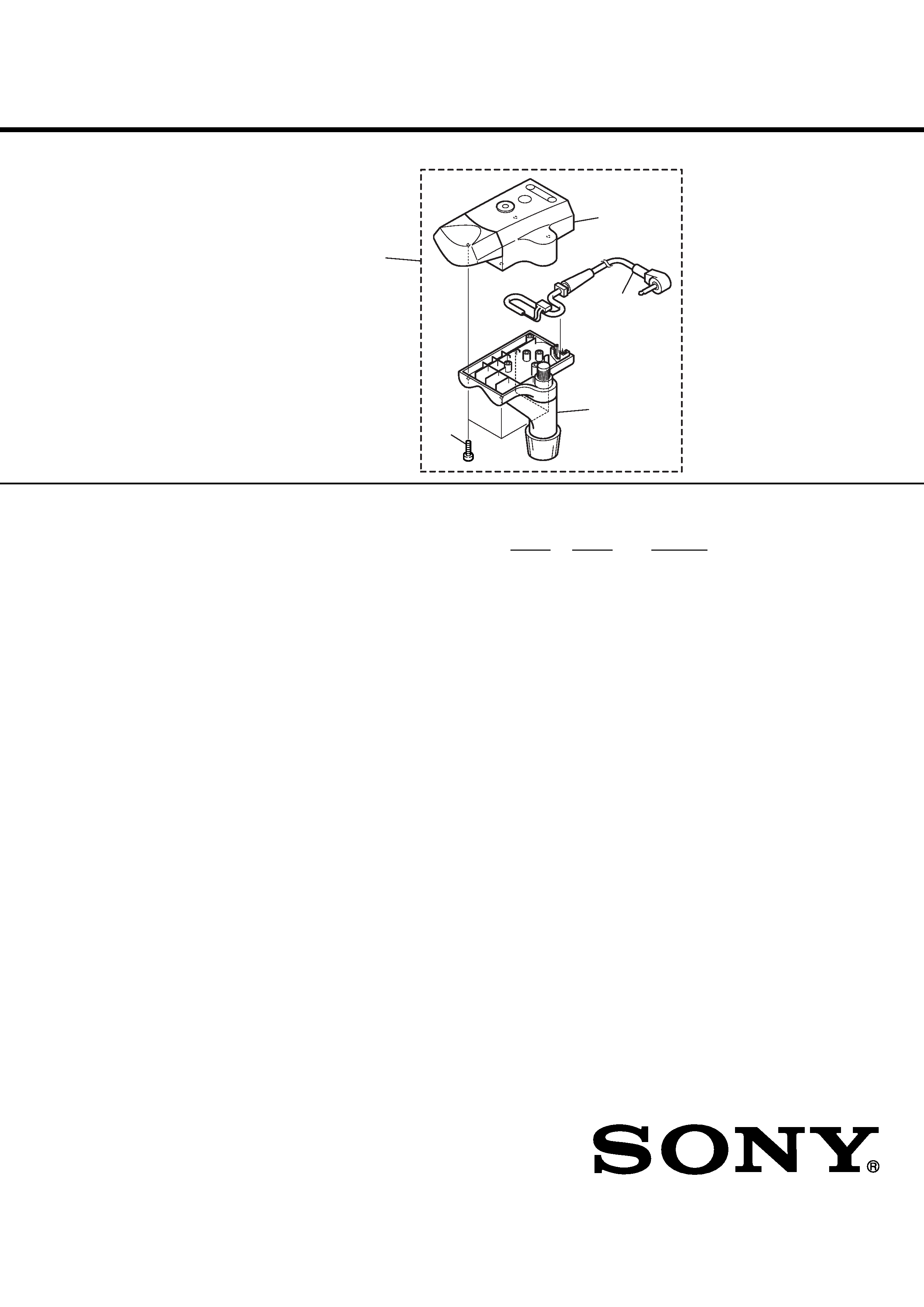 A-1152-159-A REMOTE CONTROL ASSY
1-831-552-11 CORD WITH CONNECTOR
7-685-534-19 SCREW +BTP 2.6X8 TYPE2 N-S
2-660-175-01 MANUAL, INSTRUCTION
(JAPANESE, ENGLISH, FRENCH,
2-660-175-11 MANUAL, INSTRUCTION
(SWEDISH, ITALIAN, PORTUGUESE,
RUSSIAN, ARABIC, TRADITIONAL CHINESE,
SIMPLIFIED CHINESE, KOREAN) (AEP)
Published by DI Technical Support Department
REC START/STOP button, FOCUS button, REC
REVIEW button, Zoom lever, ZOOM DIRECTION
change over switch, ZOOM SPEED change over
Approx. 1,000 mm (39 3/8 feet)
Included items Remote Commander (1), Set of printed
Design and specifications are subject to change without notice.
Refer to the operating instructions of the video camera for further
· Items marked "*" are not stocked since they are
seldom required for routine service. Some delay
should be anticipated when ordering these items.
---

---