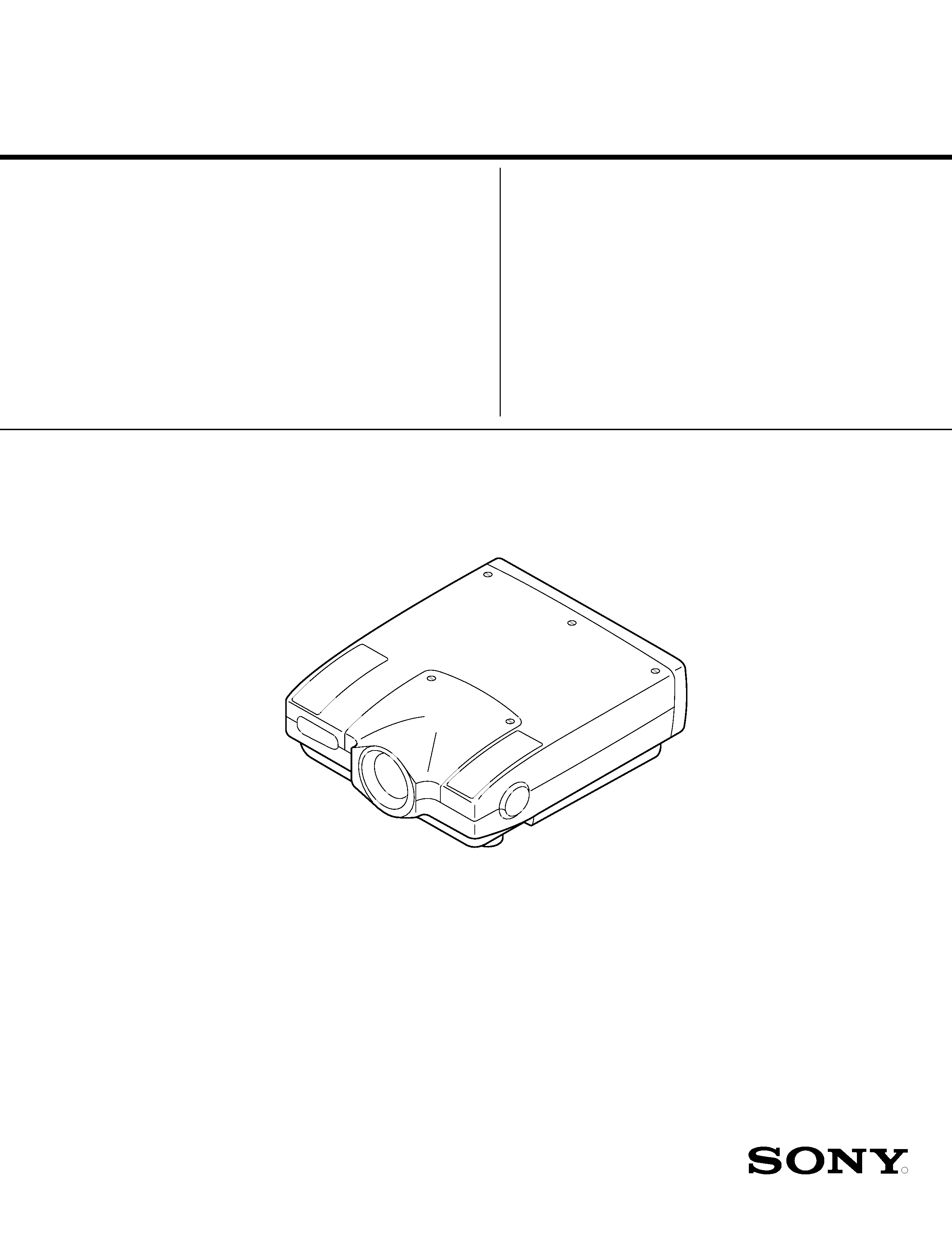 ---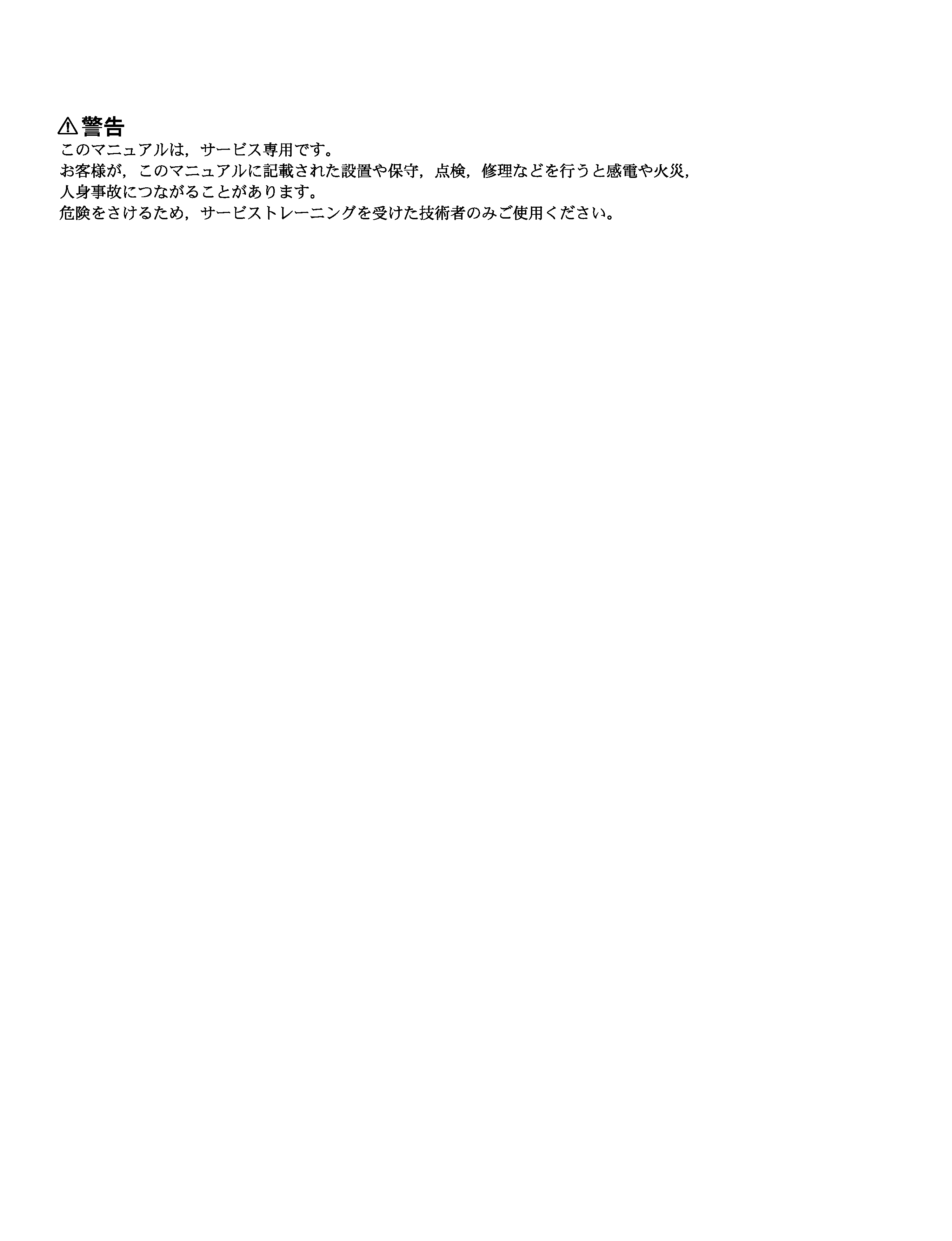 AN INSULATED TRANSFORMER SHOULD BE USED DURING
ANY SERVICE TO AVOID POSSIBLE SHOCK HAZARD,
THE CHASSIS OF THIS RECEIVER IS DIRECTLY CONNECTED
SAFETY-RELATED COMPONENT WARNING !!
COMPONENTS IDENTIFIED BY A
DIAGRAMS, EXPLODED VIEWS AND IN THE PARTS LIST ARE
CRITICAL TO SAFE OPERATION. REPLACE THESE
COMPONENTS WITH SONY PARTS WHOSE PART NUMBERS
APPEAR AS SHOWN IN THIS MANUAL OR IN SUPPLEMENTS
AFIN D'ÉVITER TOUT RISQUE D'ÉLECTROCUTION
TRANSFORMATEUR D'ISOLEMENT DOIT ETRE UTILISÉ LORS
LE CHÂSSIS DE CE RÉCEPTEUR EST DIRECTEMENT
RACCORDÉ Á L'ALIMENTATION SECTEUR.
ATTENTION AUX COMPOSANTS RELATIFS Á LA
LES COMPOSANTS IDENTIFIÉS PAR UNE MAPQUE
LES SCHÉMAS DE PRINCIPE, LES VUES EXPLOSÉES ET LES
LISTES DE PIECES SONT D'UNE IMPORTANCE CRITIQUE
POUR LA SÉCURITÉ DU FONCTIONNEMENT. NE LES
REMPLACER QUE PAR DES COMPOSANTS SONY DONT LE
NUMÉRO DE PIÈCE EST INDIQUÉ DANS LE PRÉSENT
MANUEL OU DANS DES SUPPLÉMENTS PUBLIÉS PAR SONY.
This manual is intended for qualified service personnel only.
To reduce the risk of electric shock, fire or injury, do not perform any servicing other than that
contained in the operating instructions unless you are qualified to do so. Refer all servicing to
qualified service personnel.
Die Anleitung ist nur für qualifiziertes Fachpersonal bestimmt.
Alle Wartungsarbeiten dürfen nur von qualifiziertem Fachpersonal ausgeführt werden. Um die
Gefahr eines elektrischen Schlages, Feuergefahr und Verletzungen zu vermeiden, sind bei
Wartungsarbeiten strikt die Angaben in der Anleitung zu befolgen. Andere als die angegeben
Wartungsarbeiten dürfen nur von Personen ausgeführt werden, die eine spezielle Befähigung
Ce manual est destiné uniquement aux personnes compétentes en charge de l'entretien. Afin
de réduire les risques de décharge électrique, d'incendie ou de blessure n'effectuer que les
réparations indiquées dans le mode d'emploi à moins d'être qualifié pour en effectuer d'autres.
Pour toute réparation faire appel à une personne compétente uniquement.
---

For the customers in the Netherlands
Voor de klanten in Nederland
Bij dit produkt zijn batterijen geleverd.
Wanneer deze leeg zijn, moet u ze niet
weggooien maar inleveren als KCA.
Danger of explosion if battery is incorrectly replaced.
Replace only with the same or equivalent type
recommended by the manufacturer.
Dispose of used batteries according to the
manufacturer's instructions.
Explosionsgefahr bei unsachgemäßem Austausch
Ersatz nur durch denselben oder einen vom
Hersteller empfohlenen ähnlichen Typ. Entsorgung
gebrauchter Batterien nach Angaben des
Il y a danger d'explosion s'il y a remplacement
incorrect de la batterie.
Remplacer uniquement avec une batterie du même
type ou d'un type équivalent recommandé par le
Mettre au rebut les batteries usagées conformément
aux instructions du fabricant.
Lithiumbatteri-Eksplosionsfare ved fejlagtig
Udskiftning må kun ske med batteri
af samme fabrikat og type.
Levér det brugte batteri tilbage til leverandøren.
Lithiumbatteri - Eksplosjonsfare.
Ved utskifting benyttes kun batteri som
anbefalt av apparatfabrikanten.
Explosionsfara vid felaktigt batteribyte.
Använd samma batterityp eller en likvärdig typ
som rekommenderas av apparattillverkaren.
Kassera använt batteri enligt gällande
Paristo voi räjähtää jos se on virheellisesti
Vaihda paristo ainoastaan laitevalmistajan
Hävitä käytetty paristo valmistajan ohjeiden
Voor de klanten in Nederland
Dit apparaat bevat een CR1220 batterij voor memory
Raadpleeg uw leverancier over de verwijdering van de
batterij op het moment dat u het apparaat bij einde
Gooi de batterij niet weg. maar lever hem in als KCA.
Bij dit produkt zijn batterijen geleverd.
Wanneer deze leeg zijn, moet u ze niet
weggooien maar inleveren als KCA.
---

---

Operating Instructions (VPL-FE110U/FE110M) ..................................... 1-1
Installation Manual for Dealers (VPL-FE110U/FE110M) ..................... 1-25
Presentation Viewer Help(VPL-FE110U/FE110M) ............................... 1-75
Installation manual for Dealers (PSS-2000) ........................................... 1-77
Installation manual (SU-PJ2000) ........................................................... 1-87
Circuit Boards Location .............................................................................. 2-1
Precautions on Electrical Measurements .................................................... 2-2
Cover Removal ............................................................................................ 2-3
M,QA ,QB and Boards Removal ................................................................ 2-4
Rear Panel Assy Removal ........................................................................... 2-5
UA and H Boards Removal ......................................................................... 2-6
C Board Removal ........................................................................................ 2-7
BA, BB and BC Boards Removal ............................................................... 2-8
GAA, GAB and GB Boards Removal ......................................................... 2-8
2-10. Power Block Removal ................................................................................. 2-9
2-11. Optical unit and UB Board Removal ........................................................ 2-10
2-12. GF Board Removal ................................................................................... 2-11
2-13. GM Board Removal .................................................................................. 2-12
2-14. BM Board Removal .................................................................................. 2-13
2-15. XA Board Removal ................................................................................... 2-14
2-16. Prism Block and R/G/B CH Condenser Lens Removal ............................ 2-15
3. Electrical Adjustments
Equipment Required .................................................................................... 3-1
Preparations ................................................................................................. 3-1
Attaching the lens ....................................................................... 3-1
Turning on the Power ................................................................. 3-1
Set the service mode. .................................................................. 3-1
Set the factory mode. .................................................................. 3-1
C Board Adjustments .................................................................................. 3-1
SCEN Adjustments .................................................................... 3-1
SID OFST Adjustments ............................................................. 3-1
SID LVL Adjustments ............................................................... 3-1
PRG LVL Adjustment ................................................................ 3-1
R VCOM Adjustments ............................................................... 3-2
G VCOM Adjustments ............................................................... 3-2
---