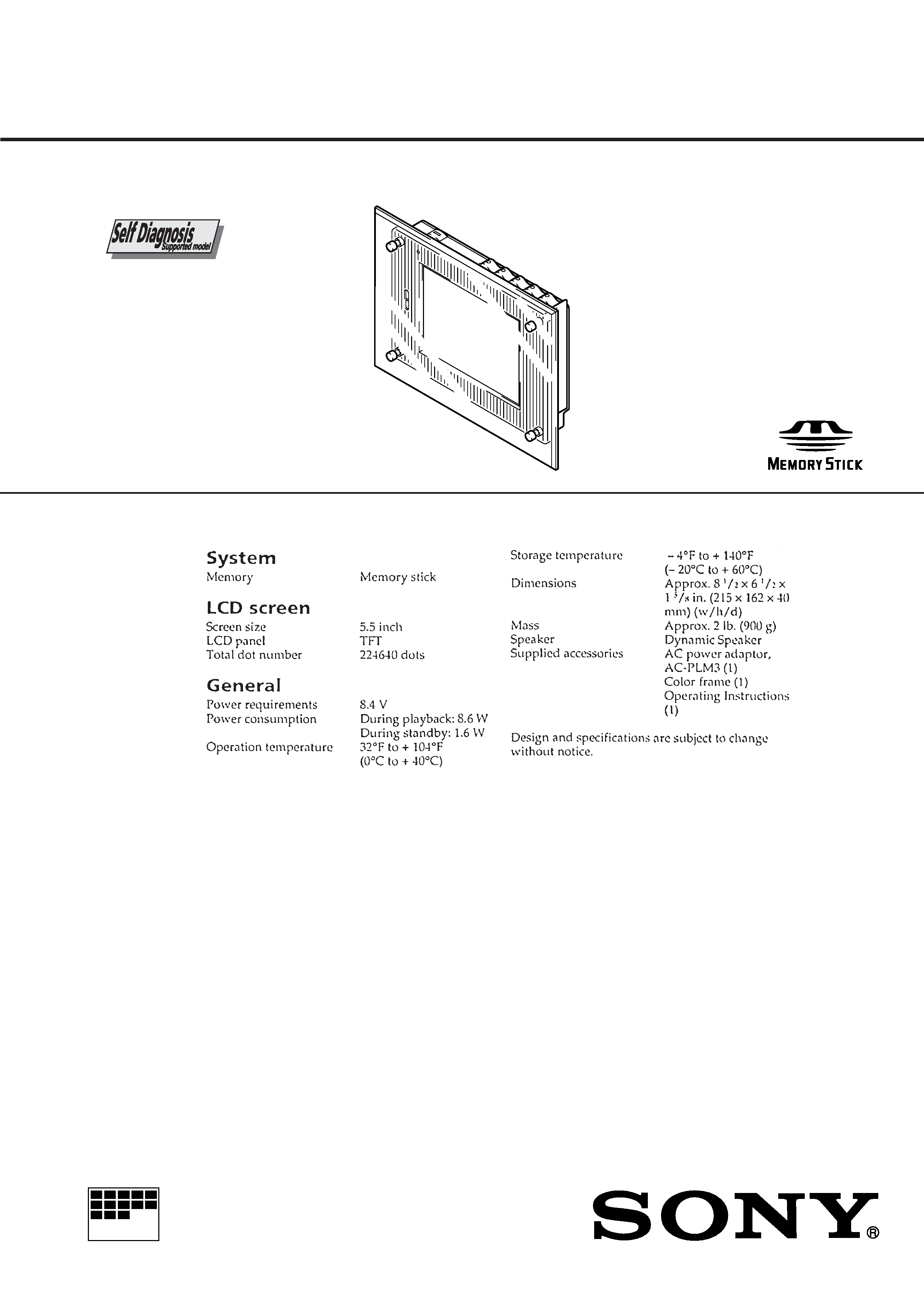 ---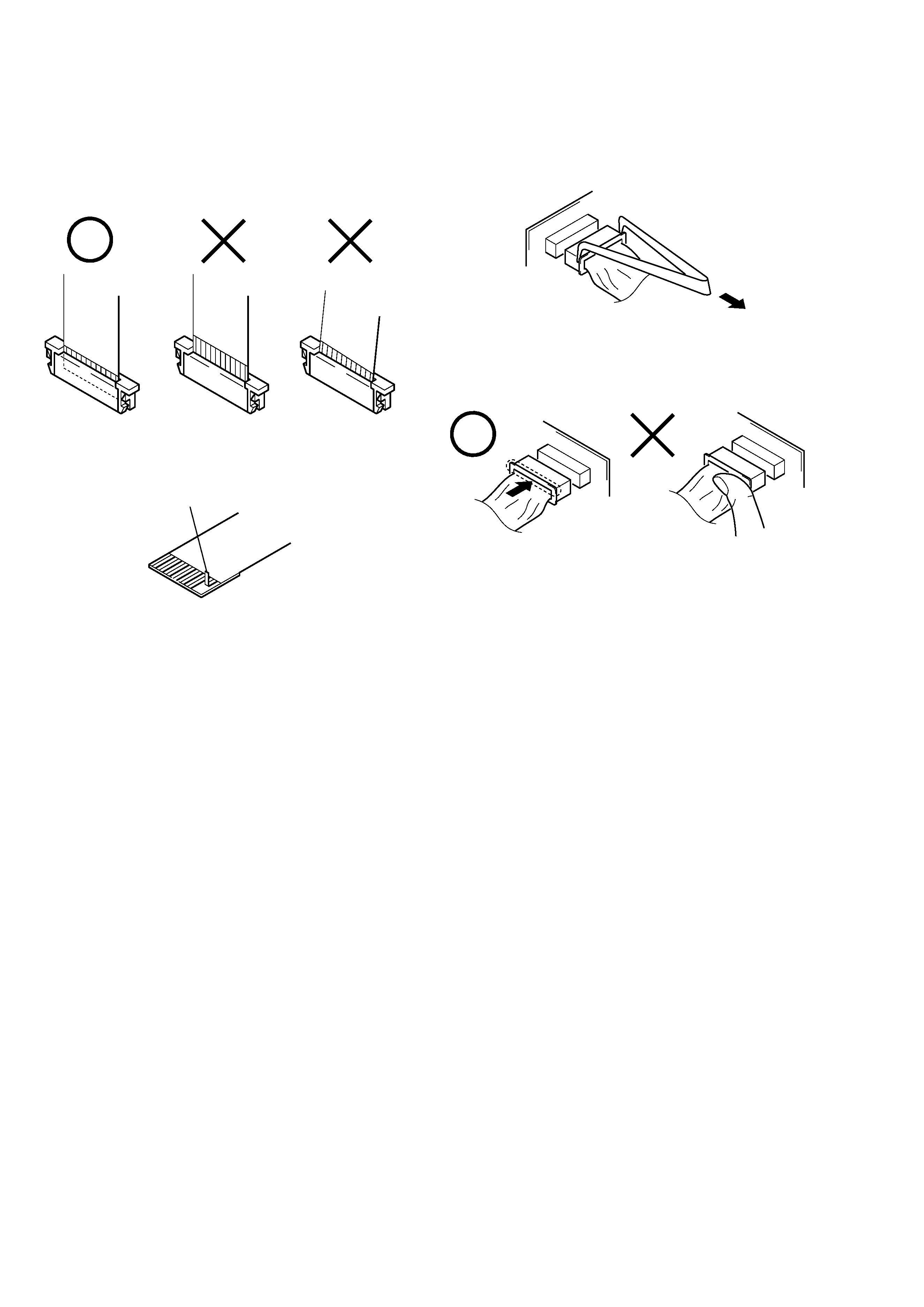 1. Check the area of your repair for unsoldered or poorly-sol-
dered connections. Check the entire board surface for solder
2. Check the interboard wiring to ensure that no wires are
"pinched" or contact high-wattage resistors.
3. Look for unauthorized replacement parts, particularly transis-
tors, that were installed during a previous repair. Point them
out to the customer and recommend their replacement.
After correcting the original service problem, perform the following
safety checks before releasing the set to the customer.
4. Look for parts which, though functioning, show obvious signs
of deterioration. Point them out to the customer and recom-
5. Check the B+ voltage to see it is at the values specified.
6. Flexible Circuit Board Repairing
Keep the temperature of the soldering iron around 270 °C
Do not touch the soldering iron on the same conductor of
the circuit board (within 3 times).
Be careful not to apply force on the conductor when sol-
ATTENTION AU COMPOSANT AYANT RAPPORT
LES COMPOSANTS IDENTIFIÉS PAR UNE MARQUE
SUR LES DIAGRAMMES SCHÉMATIQUES ET LA LISTE
DES PIÈCES SONT CRITIQUES POUR LA SÉCURITÉ
DE FONCTIONNEMENT. NE REMPLACER CES COM-
POSANTS QUE PAR DES PIÈCES SONY DONT LES
NUMÉROS SONT DONNÉS DANS CE MANUEL OU
DANS LES SUPPLÉMENTS PUBLIÉS PAR SONY.
SAFETY-RELATED COMPONENT WARNING!!
COMPONENTS IDENTIFIED BY MARK
! ON THE SCHEMATIC DIAGRAMS
AND IN THE PARTS LIST ARE CRITICAL TO SAFE
OPERATION. REPLACE THESE COMPONENTS WITH
SONY PARTS WHOSE PART NUMBERS APPEAR AS
SHOWN IN THIS MANUAL OR IN SUPPLEMENTS PUB-
Make sure that the flat cable and flexible board are not cracked of
Do not insert the cable insufficiently nor crookedly.
When remove a connector, don't pull at wire of connector.
Be in danger of the snapping of a wire.
Cut and remove the part of gilt
which comes off at the point.
(Take care that there are some
pieces of gilt left inside)
When installing a connector, don't press down at wire of connector.
Be in danger of the snapping of a wire.
---

SERVICE NOTE
................................................................... 2
Parts Indentification ................................................................. 1-1
Self-Diagnosis Display ............................................................ 1-1
Warning and notice messages ................................................ 1-1
Precautions .............................................................................. 1-1
Prepare the Power Source ...................................................... 1-2
Prepare the Memory Stick ....................................................... 1-2
Setting the Date and Time ....................................................... 1-2
Playing Back Images ............................................................... 1-2
Changing the Menu Setting ..................................................... 1-3
Troubleshooting ....................................................................... 1-3
Removal of Front Cabinet Assembly ............................ 2-1
Removal of Crystal Indication Module .......................... 2-1
Removal of Control Panel Block Assembly .................. 2-1
Removal of KY-41 Board ............................................... 2-1
Removal of EX-35 Board .............................................. 2-2
Removal of FU-136 Board ............................................ 2-2
Removal of PS-423 Board ............................................ 2-2
Removal of SY-55 Board ............................................... 2-2
Circuit Boards Location ................................................. 2-3
Overall Block Diagram ................................................... 3-1
Memory Stick Interface Block Diagram ......................... 3-3
Audio, LCD Drive Block Diagram .................................. 3-5
Mode Control Block Diagram ........................................ 3-7
Power Block Diagram .................................................... 3-9
PRINTED WIRING BOARDS AND
Frame Schematic Diagram ............................................ 4-1
Printed Wiring Boards and Schematic Diagrams ......... 4-4
SY-55 Printed Wiring Board ..................................... 4-5
SY-55 (MEMORY READER) Schematic Diagram ... 4-10
SY-55 (SYSTEM CONTROL) Schematic Diagram .. 4-13
SY-55 (VIDEO DECODER) Schematic Diagram ..... 4-16
SY-55 (LCD DRIVER) Schematic Diagram ............. 4-19
SY-55 (AUDIO DECODER) Schematic Diagram ..... 4-23
SY-55 (SPEAKER AMP) Schematic Diagram ......... 4-25
SY-55 (MODE CONTROL) Schematic Diagram ...... 4-28
Schematic Diagram .................................................. 4-31
KY-41 Printed Wiring Board ..................................... 4-34
KY-41 Schematic Diagram ....................................... 4-37
PS-423 Schematic Diagram ..................................... 4-39
PS-423 Printed Wiring Board ................................... 4-41
FU-136 Printed Wiring Board and
Schematic Diagram .................................................. 4-42
EX-35 Printed Wiring Board ..................................... 4-44
EX-35 Schematic Diagram ....................................... 4-47
Preparations Before Adjustments ................................. 5-1
5-1-1. Used Equipment ....................................................... 5-1
5-1-2. Connection of Equipment ......................................... 5-1
5-1-3. Adjusting Connectors (SY-55 Board CN802) .......... 5-1
5-1-4. Adjusting Remote Commander ................................ 5-2
Used Adjusting Remote Commander ...................... 5-2
Precautions Upon Using The Adjusting
Remote Commander ................................................ 5-2
5-1-5. Data Processing ....................................................... 5-3
LCD Adjustment ............................................................ 5-4
LCD Initial Data Input ............................................... 5-4
Panel ­19 V Adjustment (SY-55 Board) ................... 5-5
H Position Adjustment (SY-55 Board) ...................... 5-5
Bright Adjustment (SY-55 board) ............................. 5-6
Contrast Adjustment (SY-55 Board) ......................... 5-6
Color Adjustment (SY-55 Board) .............................. 5-7
V COM Adjustment (SY-55 Board) .......................... 5-7
White Balance Adjustment (SY-55 Board) ............... 5-8
Touchless Sensor Adjustment ....................................... 5-9
Touchless Sensor Adjustment (PS-423 Board) ....... 5-9
Touchless Sensor Check (PS-423 Board) ............... 5-9
Exploded Views ............................................................. 6-1
6-1-1. Front Cabinet Assembly ........................................... 6-1
6-1-2. Rear Cabinet and Control Panel Assemblies .......... 6-2
Electrical Parts List ....................................................... 6-3
---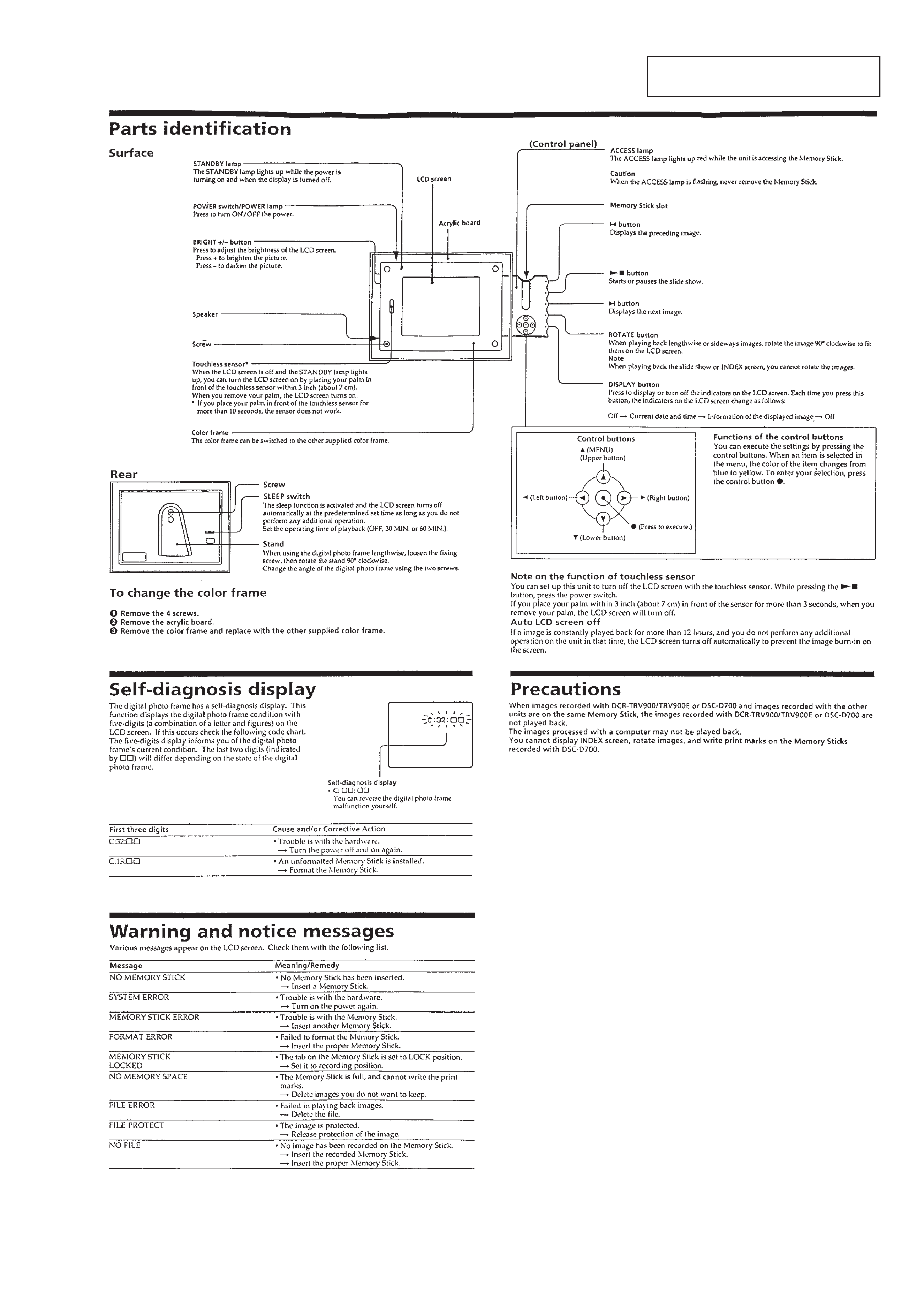 This section is extracted from in-
---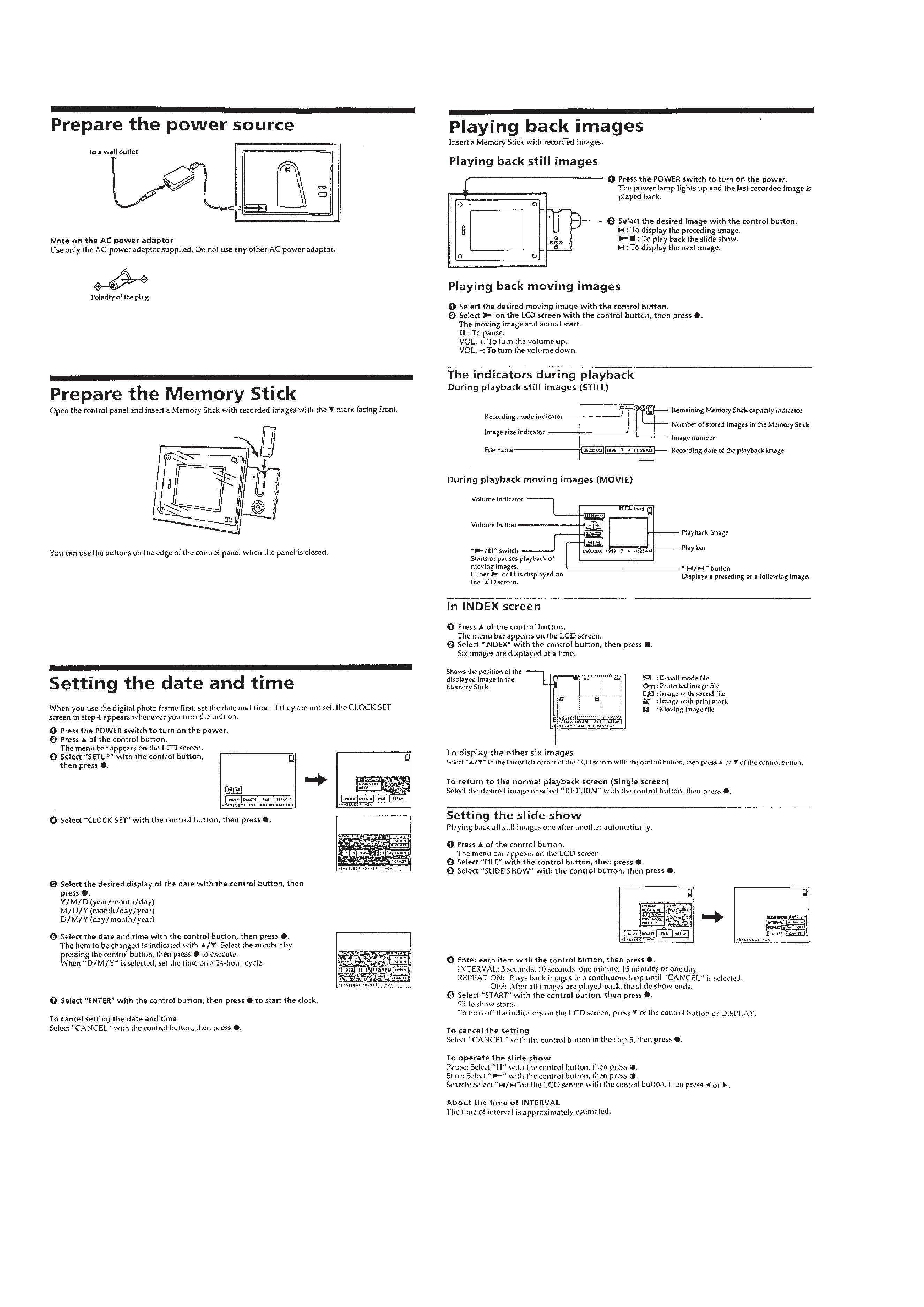 ---