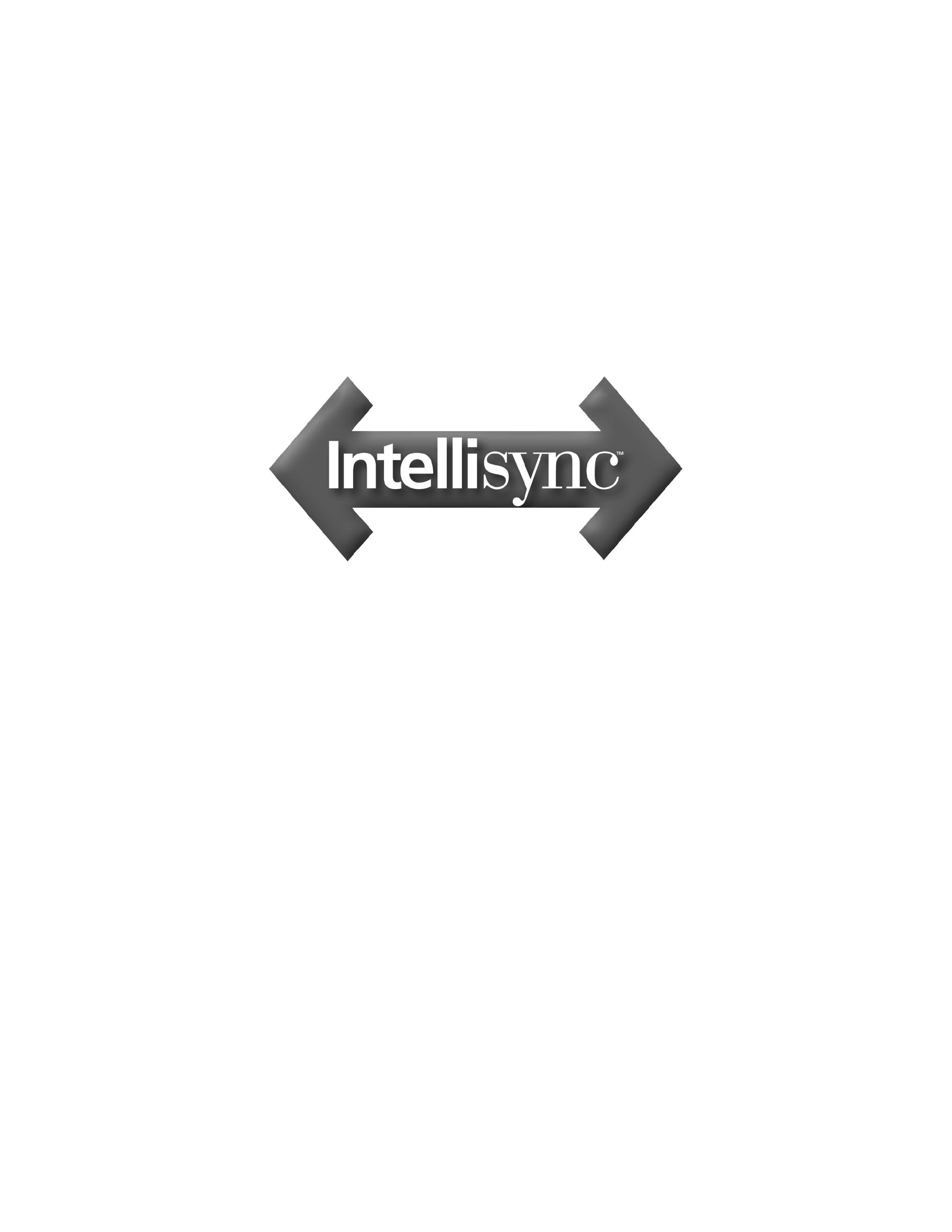 ---

---

No part of this publication may be reproduced, transmitted,
transcribed, stored in a retrieval system, or translated into any
computer language, in any form or by any means, without the
express written permission of Pumatech, Inc.
This computer program is protected by copyright law and
international treaties. Unauthorized reproduction or distribution of
this program, or any portion of it, is both a civil and criminal
offense, punishable by law.
Pumatech, the PUMATECH logo, Intellisync and the Intellisync
logo are trademarks of Pumatech, Inc. that may be registered in
All other company and product names are trademarks of their
United States Patent Nos. 5,392,390, 5,666,553, 5,684,990,
5,701,423, 5,943,676, 6,044,381 and 6,141,664. Other patents
ã 2001 Pumatech, Inc. All rights reserved.
Pumatech Inc., 2550 North First Street, Suite 500, San Jose, CA
---

---

INTRODUCTION TO INTELLISYNC .................... 7
What is Intellisync?........................................................................7
Additional documentation .............................................................7
THE INTELLISYNC ICONS .................................. 9
GETTING STARTED WITH INTELLISYNC........ 11
Entering configuration settings...................................................11
Performing the first synchronization..........................................12
---