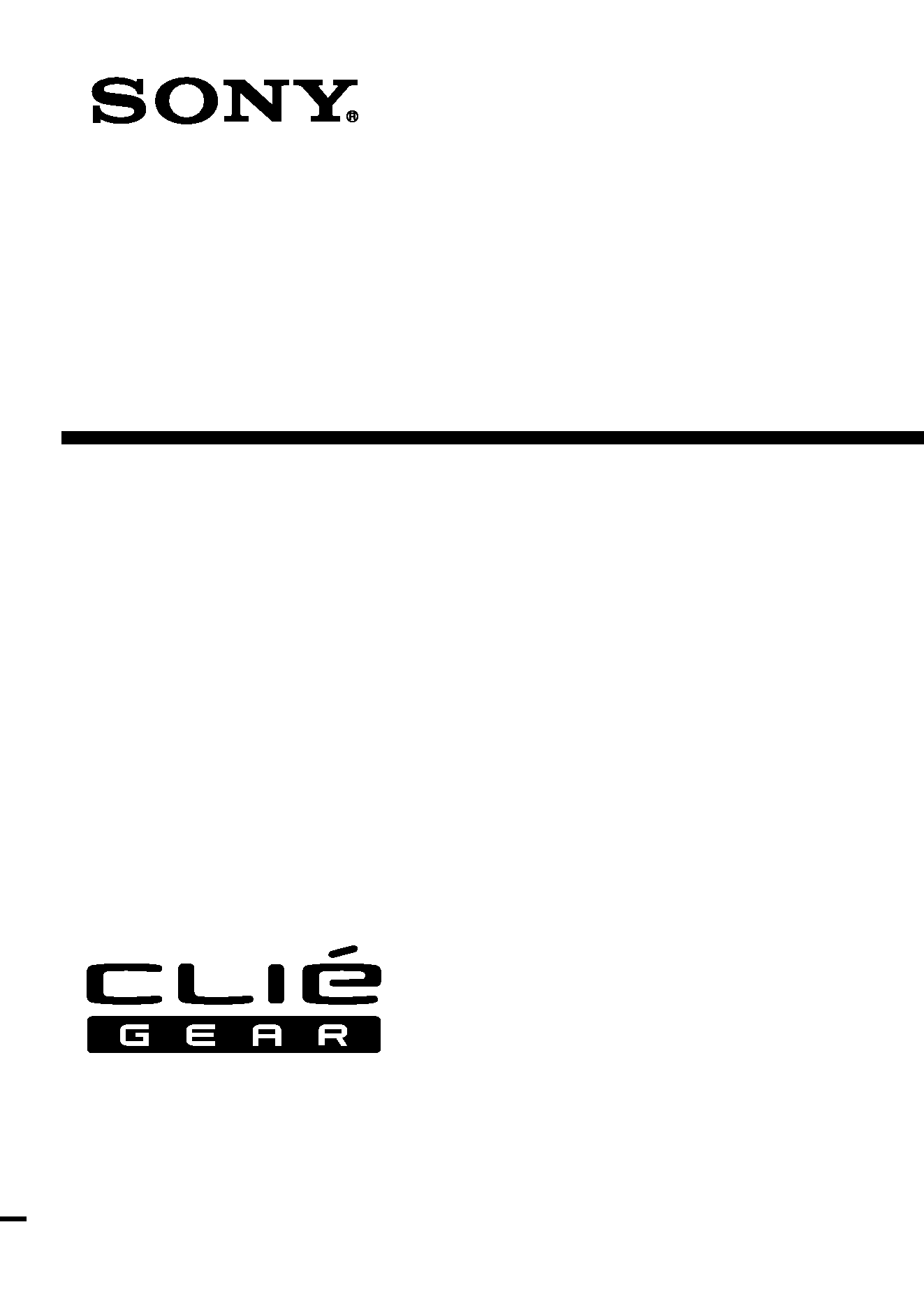 ---

The model number and serial number
are located at the rear of the product.
Record the serial number in the space
provided below. Refer to them
whenever you call upon your Sony
dealer regarding this product.
You are cautioned that any changes or
modifications not expressly approved
in this manual could void your
authority to operate this equipment.
This Class B digital apparatus
complies with Canadian ICES-003.
Cet appareil numerique de la classe B
est conforme a la norme NMB-003 du
This equipment has been tested and
found to comply with the limits for a
Class B digital device, pursuant to
Part 15 of the FCC Rules. These limits
are designed to provide reasonable
protection against harmful
interference in a residential
installation. This equipment
generates, uses, and can radiate radio
frequency energy and, if not installed
and used in accordance with the
instructions, may cause harmful
interference to radio communications.
However, there is no guarantee that
interference will not occur in a
particular installation. If this
equipment does cause harmful
interference to radio or television
reception, which can be determined
by rotating the equipment off and on,
the user is encouraged to try to correct
the interference using one or more of
­ Reorient or relocate the receiving
­ Increase the separation between
the equipment and receiver.
­ Connect the equipment into an
outlet on a circuit different from
that to which the receiver is
­ Consult the dealer or an
experienced radio/TV technician
If you have question about this
product, call the Sony Customer
Information Center at keep on next
line 1-877-760-7669; or write to the
Sony Customer Information Center at
12451 Gateway Boulevard, Fort Myers,
FL 33913. The number below is for
FCC-related matters only.
Declaration of Conformity
Address: 680 Kinderkamack Road,
Telephone No.: 201-930-6972
This device complies with part 15
Operation is subject to the
following two conditions:
(1) This device may not cause
harmful interference, and
(2) This device must accept any
including interference that
The supplied interface cable must be
used with the equipment in order to
comply with the limits for a digital
device pursuant to Subpart B of Part
---

· Copyright laws prohibit
reproducing the software or the
software manual in whole or in
part, or renting the software
without the permission of the
· In no event will SONY be liable
for any financial damage or loss
of profits, including claims made
by third parties, arising out of
the use of the software supplied
· In the event a problem occurs
with this software as a result of
defective manufacturing, SONY
will replace it at SONY's option
or issue a refund. However,
· The software provided with this
product cannot be used with
equipment other than that which
it is designated for use with.
· Please note that, due to
continued efforts to improve
specifications may be changed
· Sony and the Sony logo, CLIÉ,
the CLIÉ logo, CLIÉ GEAR, the
CLIÉ GEAR logo, Jog Dial,
Memory Stick and Magic Gate
Memory Stick are trademarks of
· HotSync and Palm OS are
registered trademarks, and the
HotSync logo and Palm are
trademarks of Palm, Inc. or its
Program © 2001 Sony Corporation,
or its subsidiaries. All rights
Documentation © 2001 Sony
· Microsoft
®
and Windows
®
are
Microsoft Corporation in the
United States and/or other
· RealJukebox is trademark of
· generic media and gMovie are
trademarks of generic media, inc.
trademarks of Adobe Systems
· All other trademarks are
trademarks of their respective
Please contact your nearest Sony
dealer regarding the problem you
are experiencing with your Sony
· Sony does not support third-
party add-on applications. If
you are having a problem with
a third-party application,
please contact the developer or
publisher of that software.
· The illustrations in this manual
may differ from the actual
· Explanations in this manual
assume that you are familiar
your computer and operating
system, please refer to their
Before using this product, be sure
to read the accompanying End-
User's License Agreement.
---

Welcome ................................ 5
................................... 5
Adapter .............................. 6
CD-ROM? .......................... 6
Controls and Connectors .... 7
Installing the Software ........ 8
Listening to Audio Files .... 10
................................. 10
................................. 10
Transferring audio files to
................................. 12
Adapter ................... 14
handheld ................ 16
................................. 18
Adapter ................... 21
Watching Movies with Audio
.......................................... 22
for gMovie .............. 22
Others .................................. 23
Specifications ............... 23
Notes on use ................. 24
Troubleshooting ........... 25
---

What you can do with the Audio Adapter
Plugging the Audio Adapter into the interface connector of a CLIÉ
handheld allows you to play back audio on CLIÉ handheld
models that have no audio capabilities built in.
If you connect the Audio Adapter to a CLIÉ handheld with
gMovie Ver.1.4 or above installed, you can also play back movies
Audio Player for Adapter:
Audio Player for Adapter is a software application that allows
your CLIÉ handheld to play back MP3-format audio data stored
on Memory Stick media. It is contained on the CD-ROM supplied
· Never install Audio Player for Adapter supplied with this
adapter on a CLIÉ handheld with audio playback
capabilities*. Installation of such software will cause the
CLIÉ handheld to malfunction.
· The Audio Adapter provides playback of MP3-format
audio data and gMovie audio sound only. Please note that it
does not support ATRAC3-format data , for which
MagicGate
TM
Memory Stick media is required. For
specifications of the MP3 formatted files available for
playback, see the online manual of Audio Player for
· Some CLIÉ handhelds may be slow to respond when they
are connected to this adapter. This is not malfunction.
* PEG-N710C, PEG-N760C (as of September 2001)
CLIÉ handheld models that support the Audio
Audio Adaptor PEGA-SA10 is supported by PEG-T series only.
The PEG-N and PEG-S series DO NOT support the Audio
---