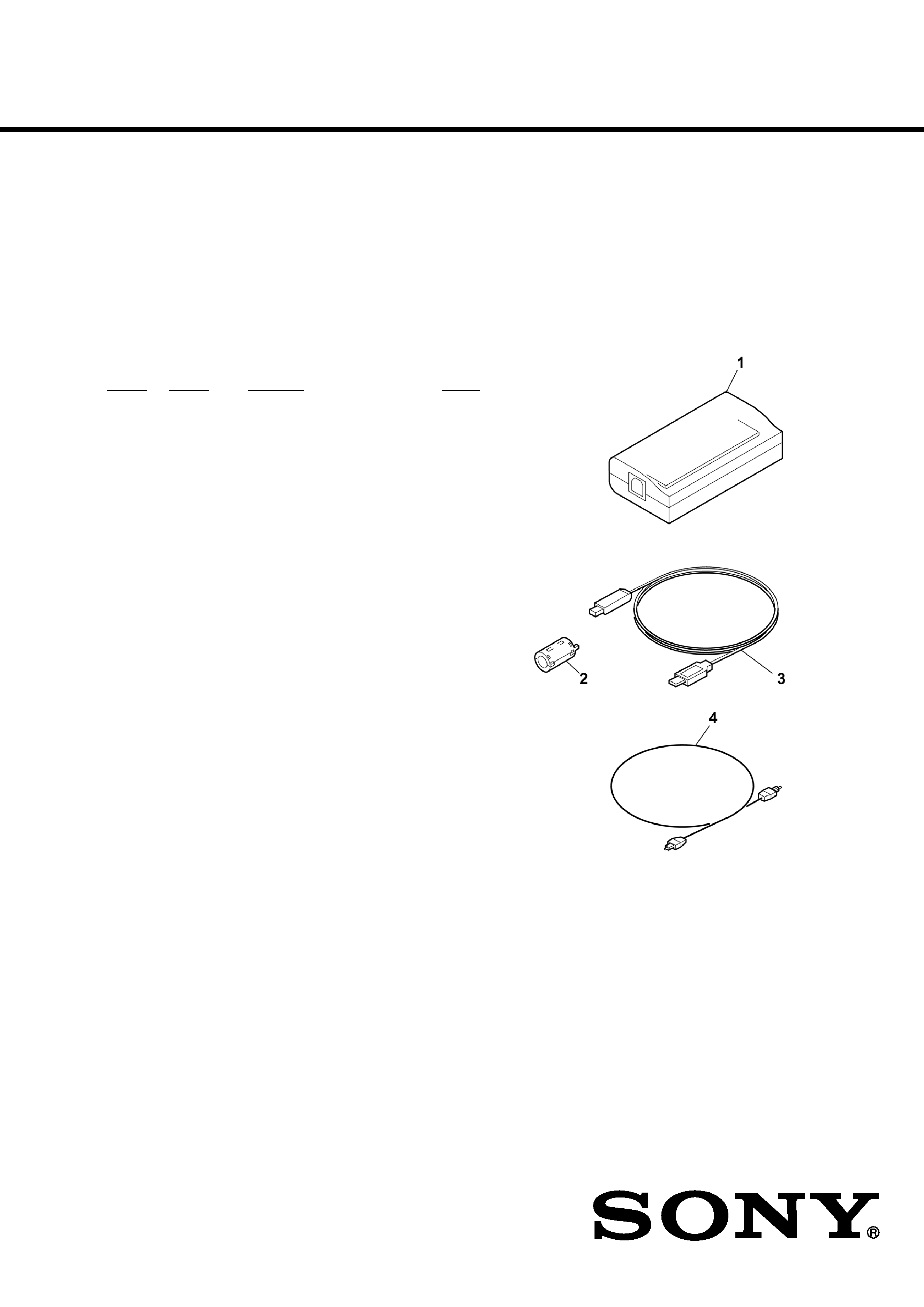 USB DIGITAL AUDIO CONVERTER
A-2002-858-A OVERALL ASSY (AEP)
A-4467-554-A OVERALL ASSY (US, Canadian)
1-500-386-21 FILTER, CLAMP (FERRITE CORE)
1-757-471-11 CABLE, CONNECTION (USB)
1-574-264-11 CORD, LIGHT PLUG(OPTICAL)
4-234-879-12 MANUAL, INSTRUCTION
(ENGLISH, FRENCH, GERMAN, SPANISH, DUTCH,
SWEDISH, ITALIAN, PORTUGUESE)
Published by Sony Engineering Corporation
· The following parts are available for service parts of this model.
---

Clicking the version allows you to jump to the revised page.
Also, clicking the version at the upper right on the revised page allows you to jump to the next revised
Addtion of US, Canadian model.
Correction of part No. of Over All assy (US,Canadian)
---