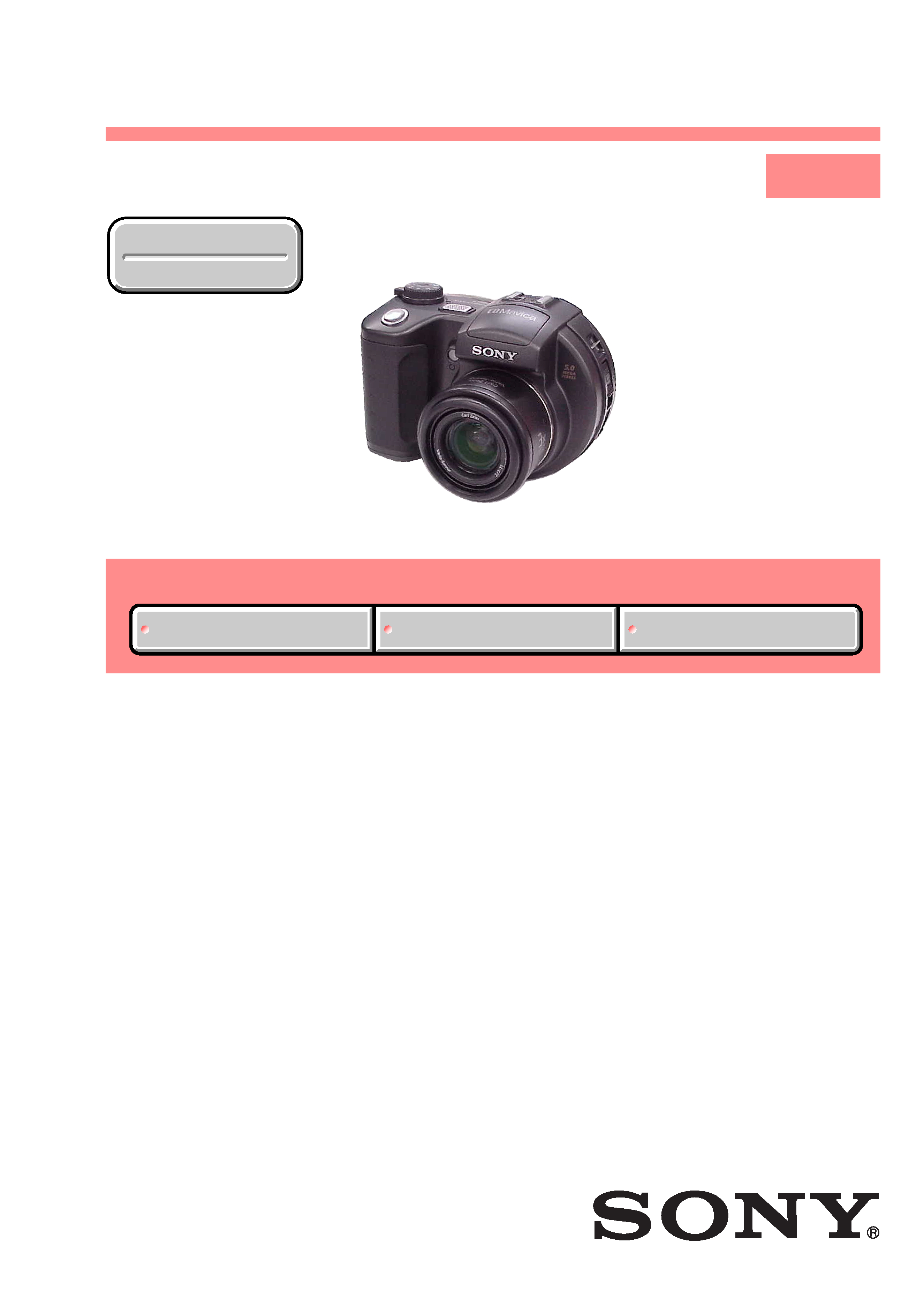 · INSTRUCTION MANUAL is shown at the end of this document.
---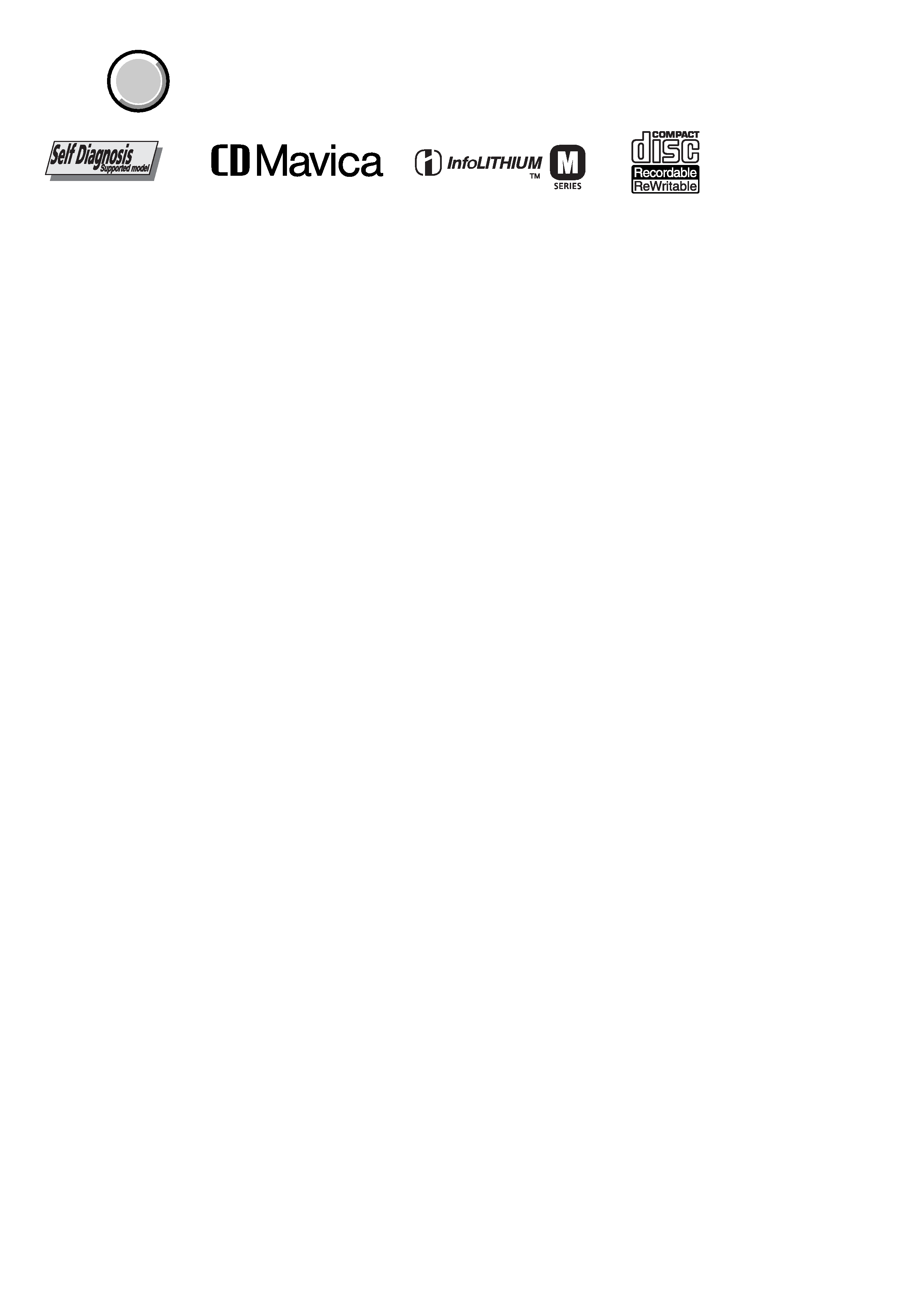 9.04 mm (1/1.8 type) color CCD
Total pixels number of camera
Effective pixels number of camera
f = 7.0 ­ 21.0 mm (9/32 ­ 27/32
inches) (34 ­ 102 mm (1 3/8 ­ 4 1/8
inches) when converted to a 35 mm
Automatic exposure, Shutter speed
priority, Aperture priority, Manual
exposure, Scene selection (6 modes)
Automatic, Daylight, Cloudy,
Fluorescent, Incandescent, Flash,
File format (DCF compliant)
Still images: Exif Ver. 2.2 JPEG
compliant, GIF (for Clip Motion),
Audio with still image: MPEG1
Recommended distance (ISO set to
Auto): 0.5 m to 5.0 m (19 3/4 inches
Readout Non-contact optical readout (using
Wavelength: 779 to 789 nm
[Input and Output connectors]
A/V OUT (MONO) (Monaural)
ACC jack Mini-minijack (ø 2.5 mm)
6.2 cm (2.5 type) TFT drive
Power consumption (during shooting with
°C to 40°C (32°F to 104°F)
°C to +60°C (4°F to +140°F)
(W/H/D, excluding maximum
Approx. 606 g (1 lb 5 oz) (including
battery pack NP-FM50, disc, and lens
Electret condenser microphone
PRINT Image Matching II Compatible
x AC-L15A/L15B AC Adaptor
°C to 40°C (32°F to 104°F)
°C to +60°C (­4°F to +140°F)
× 1 1/4 × 4 inches) (w/h/d)
excluding projecting parts
190 g (6.7 oz) excluding power cord
Capacity 8.5 Wh (1 180 mAh)
Power cord (mains lead) (1)
Mavica disc (2) (CD-R (1), CD-RW (1))
Operating instructions (1)
Design and specifications are subject to change
---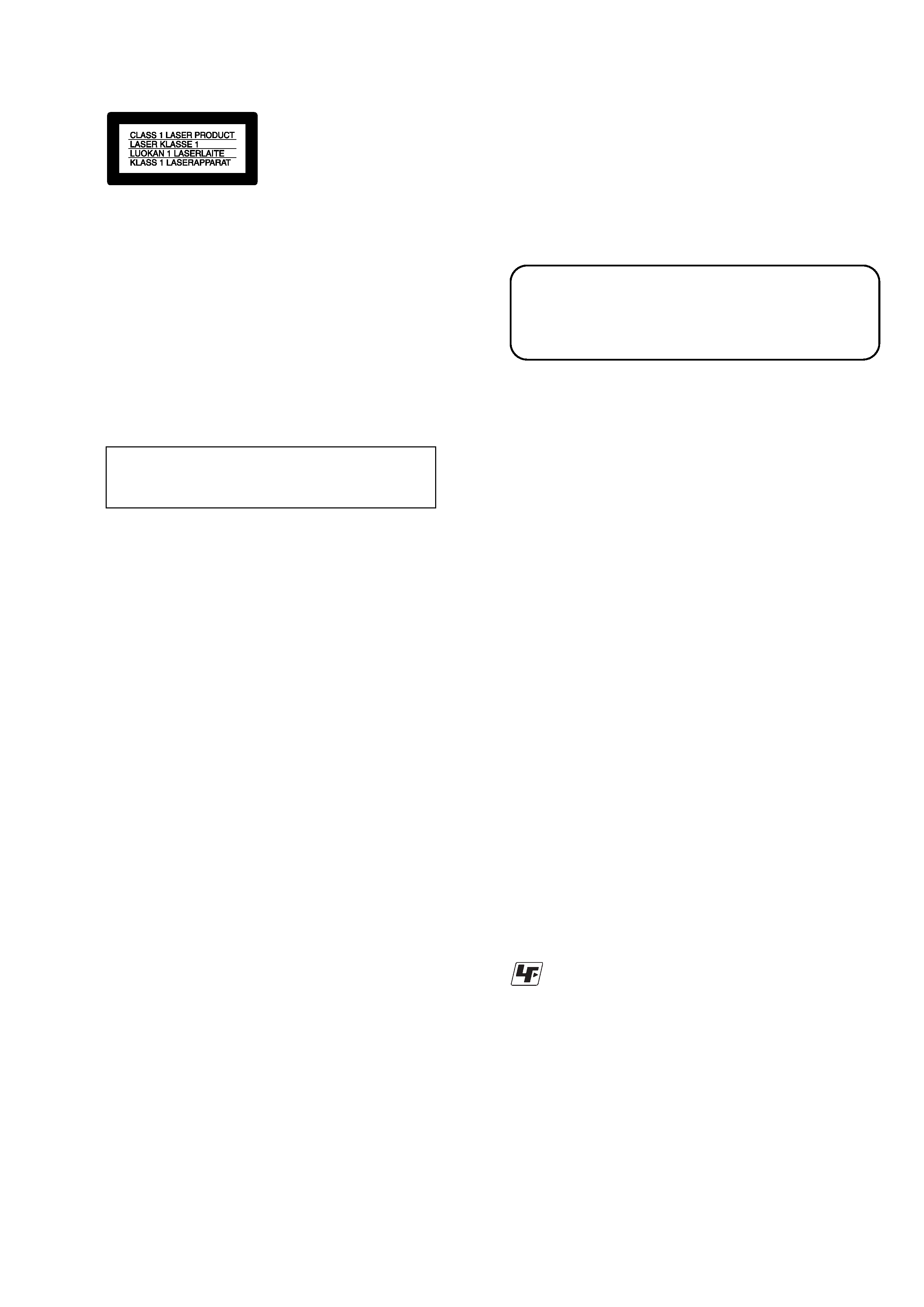 Check the area of your repair for unsoldered or poorly-soldered
connections. Check the entire board surface for solder splashes
Check the interboard wiring to ensure that no wires are
"pinched" or contact high-wattage resistors.
Look for unauthorized replacement parts, particularly
transistors, that were installed during a previous repair. Point
them out to the customer and recommend their replacement.
Look for parts which, through functioning, show obvious signs
of deterioration. Point them out to the customer and
recommend their replacement.
Check the B+ voltage to see it is at the values specified.
Flexible Circuit Board Repairing
· Keep the temperature of the soldering iron around 270°C
· Do not touch the soldering iron on the same conductor of the
circuit board (within 3 times).
· Be careful not to apply force on the conductor when soldering
Boards requiring use of unleaded solder are printed with the lead-
free mark (LF) indicating the solder contains no lead.
(Caution: Some printed circuit boards may not come printed with
the lead free mark due to their particular size.)
Unleaded solder has the following characteristics.
· Unleaded solder melts at a temperature about 40°C higher than
Ordinary soldering irons can be used but the iron tip has to be
applied to the solder joint for a slightly longer time.
Soldering irons using a temperature regulator should be set to
Caution: The printed pattern (copper foil) may peel away if the
heated tip is applied for too long, so be careful!
Unleaded solder is more viscous (sticky, less prone to flow) than
ordinary solder so use caution not to let solder bridges occur such
· Usable with ordinary solder
It is best to use only unleaded solder but unleaded solder may
also be added to ordinary solder.
After correcting the original service problem, perform the following
safety checks before releasing the set to the customer.
SAFETY-RELATED COMPONENT WARNING!!
COMPONENTS IDENTIFIED BY MARK 0 OR DOTTED LINE WITH
MARK 0 ON THE SCHEMATIC DIAGRAMS AND IN THE PARTS
LIST ARE CRITICAL TO SAFE OPERATION. REPLACE THESE
COMPONENTS WITH SONY PARTS WHOSE PART NUMBERS
APPEAR AS SHOWN IN THIS MANUAL OR IN SUPPLEMENTS
ATTENTION AU COMPOSANT AYANT RAPPORT
LES COMPOSANTS IDENTIFÉS PAR UNE MARQUE 0 SUR LES
DIAGRAMMES SCHÉMATIQUES ET LA LISTE DES PIÈCES SONT
CRITIQUES POUR LA SÉCURITÉ DE FONCTIONNEMENT. NE
REMPLACER CES COMPOSANTS QUE PAR DES PIÈSES SONY
DONT LES NUMÉROS SONT DONNÉS DANS CE MANUEL OU
DANS LES SUPPÉMENTS PUBLIÉS PAR SONY.
Danger of explosion if battery is incorrectly replaced.
Replace only with the same or equivalent type.
WHEN SERVICING, DO NOT APPROACH THE LASER
EXIT WITH THE EYE TOO CLOSELY. IN CASE IT IS
NECESSARY TO CONFIRM LASER BEAM EMISSION,
BE SURE TO OBSERVE FROM A DISTANCE OF MORE
OBJECTIVE LENS ON THE OPTICAL PICK-UP BLOCK.
The use of optical instrument with this product will increase eye
Use of controls or adjustments or performance
procedures other than those specified herein may
result in hazardous radiation exposure.
---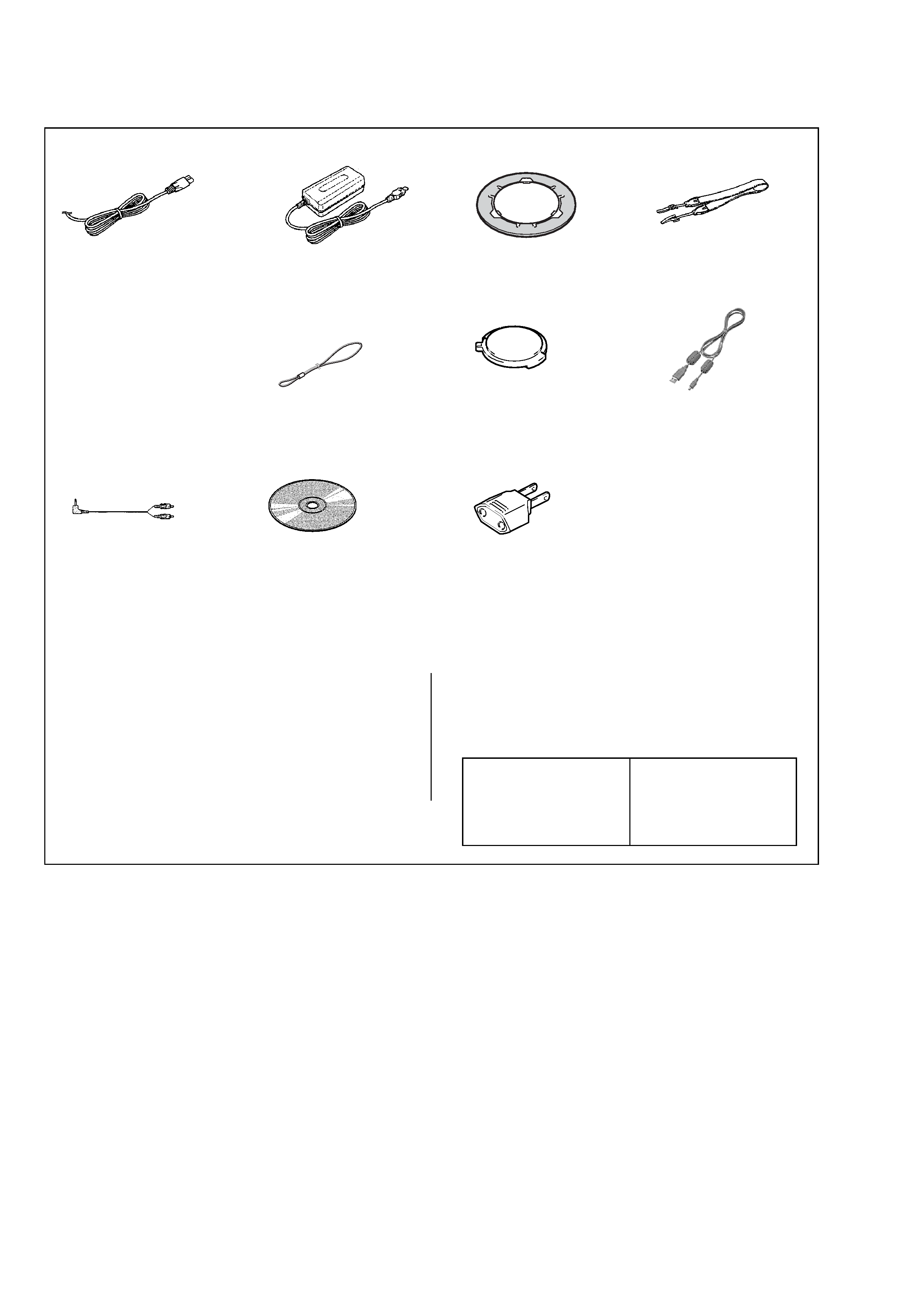 Checking supplied accessories.
3-081-837-01 MANUAL, INSTRUCTION (JAPANESE)(J)
3-081-837-11 MANUAL, INSTRUCTION (ENGLISH)
3-081-837-21 MANUAL, INSTRUCTION (FRENCH/GERMAN)(CND,AEP)
3-081-837-31 MANUAL, INSTRUCTION (SPANISH/PORTUGUESE)
3-081-837-41 MANUAL, INSTRUCTION (ITALIAN/DUTCH)(AEP)
Make sure that the following accessories are supplied with your camcorder.
Power cord (1)(AUS model)
Power cord (1)(AEP, E model)
(AEP, UK, E, AUS, KR model)
The components identified by
mark 0 or dotted line with mark
0 are critical for safety.
Replace only with part number
Les composants identifiés par
une marque 0 sont critiques
Ne les remplacer que par une
pièce portant le numéro spécifié.
2P conversion adaptor (1)
3-081-837-51 MANUAL, INSTRUCTION (CHINESE)(E)
3-081-837-61 MANUAL, INSTRUCTION (SWEDISH)(AEP)
3-081-837-71 MANUAL, INSTRUCTION (ARABIC)(E)
3-081-838-01 OPERATING INSTRUCTION (J)
---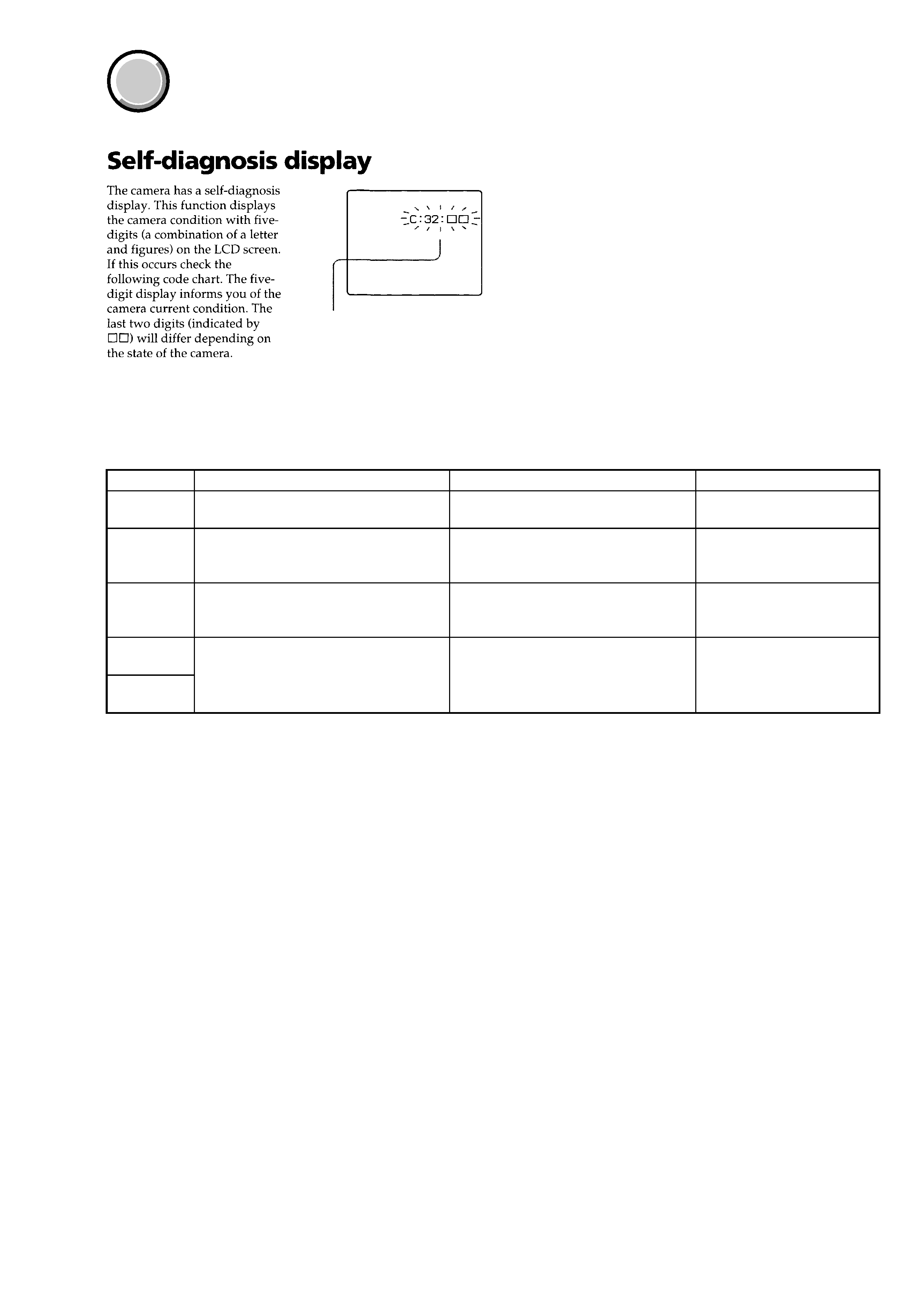 [Description on Self-diagnosis Display]
The contents which can be handled
by customer, are displayed.
The contents which can be handled
by engineer, are displayed.
Change the disk and turn off the main
Replace the CD-R/RW disk.
Checking of flash unit or replacement of
Checking of lens drive circuit
· The type of CD-R/RW disk that cannot
be used by this machine, is inserted.
Abnormality when flash is being
When failed in the focus initialization.
Caution Display During Error
Note: The error code is cleared if the battery is removed.
*1 : The error display is given in two ways.
---