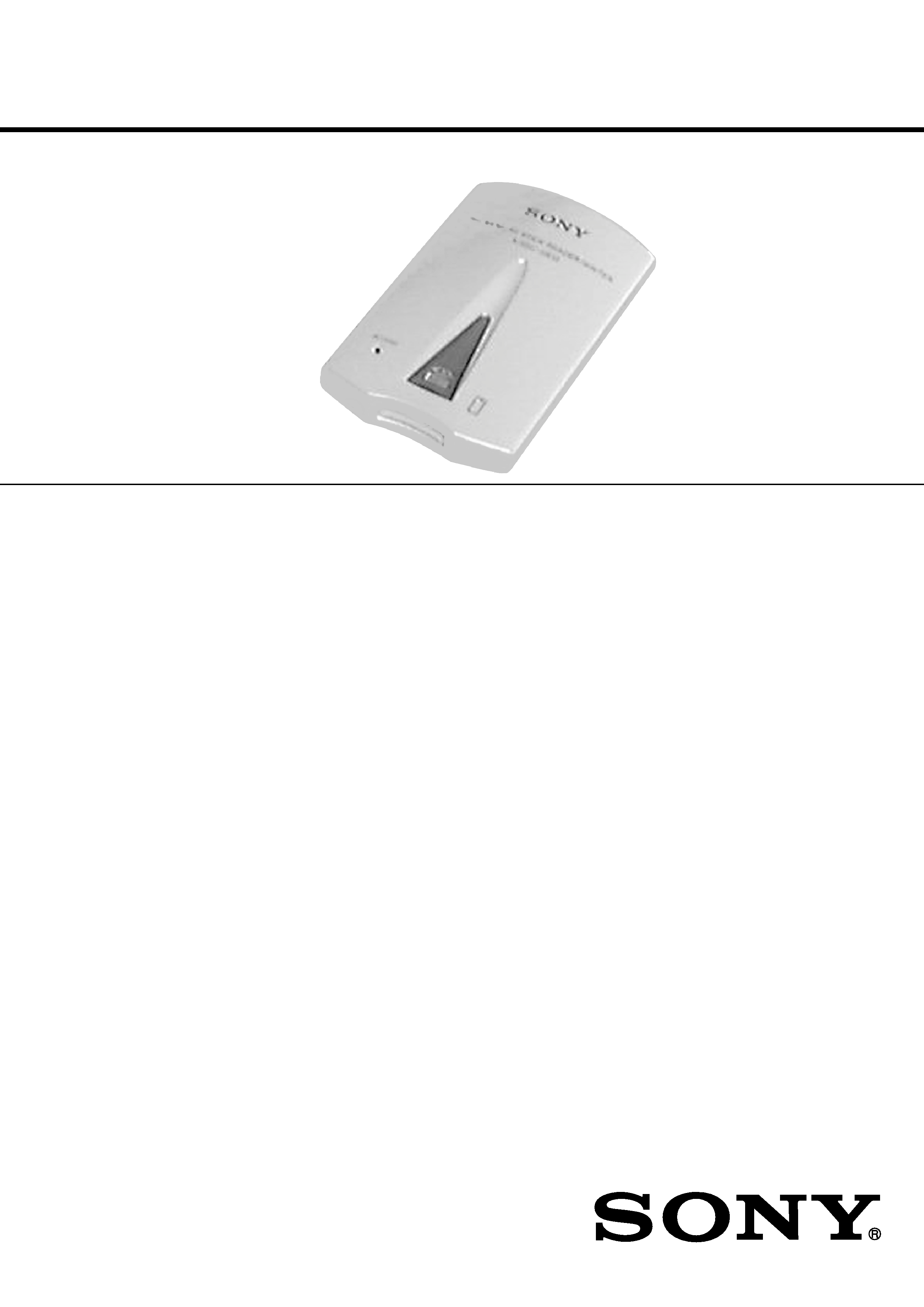 MG Memory Stick Reader/Writer
5 V DC (supplied from USB cable)
0 °C to 40 °C (condensation not allowed)
Design and specifications are subject to change
Shinagawa Tec Service Manual Production Group
---

Before You Begin ................................................................. 3
Basic Operations .................................................................. 6
Enjoying Digital Music with OpenMGTM Jukebox ............. 6
Other information ................................................................. 8
2-1. Case (Lower) ...................................................................... 10
3. DIAGRAMS
....................................................................... 11
3-1. Printed Wiring Board ­Main Section­ ............................... 12
3-2. Schematic Diagram ­Main Section­ .................................. 13
4-1. Main Section ...................................................................... 15
5. ELECTRICAL PARTS LIST
........................................ 16
SAFETY-RELATED COMPONENT WARNING!!
COMPONENTS IDENTIFIED BY MARK 0 OR DOTTED LINE
WITH MARK 0 ON THE SCHEMATIC DIAGRAMS AND IN
THE PARTS LIST ARE CRITICAL TO SAFE OPERATION.
REPLACE THESE COMPONENTS WITH SONY PARTS WHOSE
PART NUMBERS APPEAR AS SHOWN IN THIS MANUAL OR
IN SUPPLEMENTS PUBLISHED BY SONY.
Program©2000 Sony Corporation
Documentation©2001 Sony Corporation
OpenMG and its logo are trademarks of Sony Corporation.
"MagicGate Memory Stick,"
are trademarks Sony Corporation.
IBM and PC/AT are registered trademarks of International Business
Microsoft, Windows, Windows NT and Windows Media are trademarks or
registered trademarks of Microsoft Corporation in the United States and/or
Copyright©1995 Microsoft Corporation. All Right Reserved.
Portion Copyright©1995 Microsoft Corporation.
MMX and Pentium are registered trademarks or trademarks of Intel
All other trademarks and registered trademarks are trademarks or registered
trademarks of their respective holders.
Notes on chip component replacement
· Never reuse a disconnected chip component.
· Notice that the minus side of a tantalum capacitor may be
---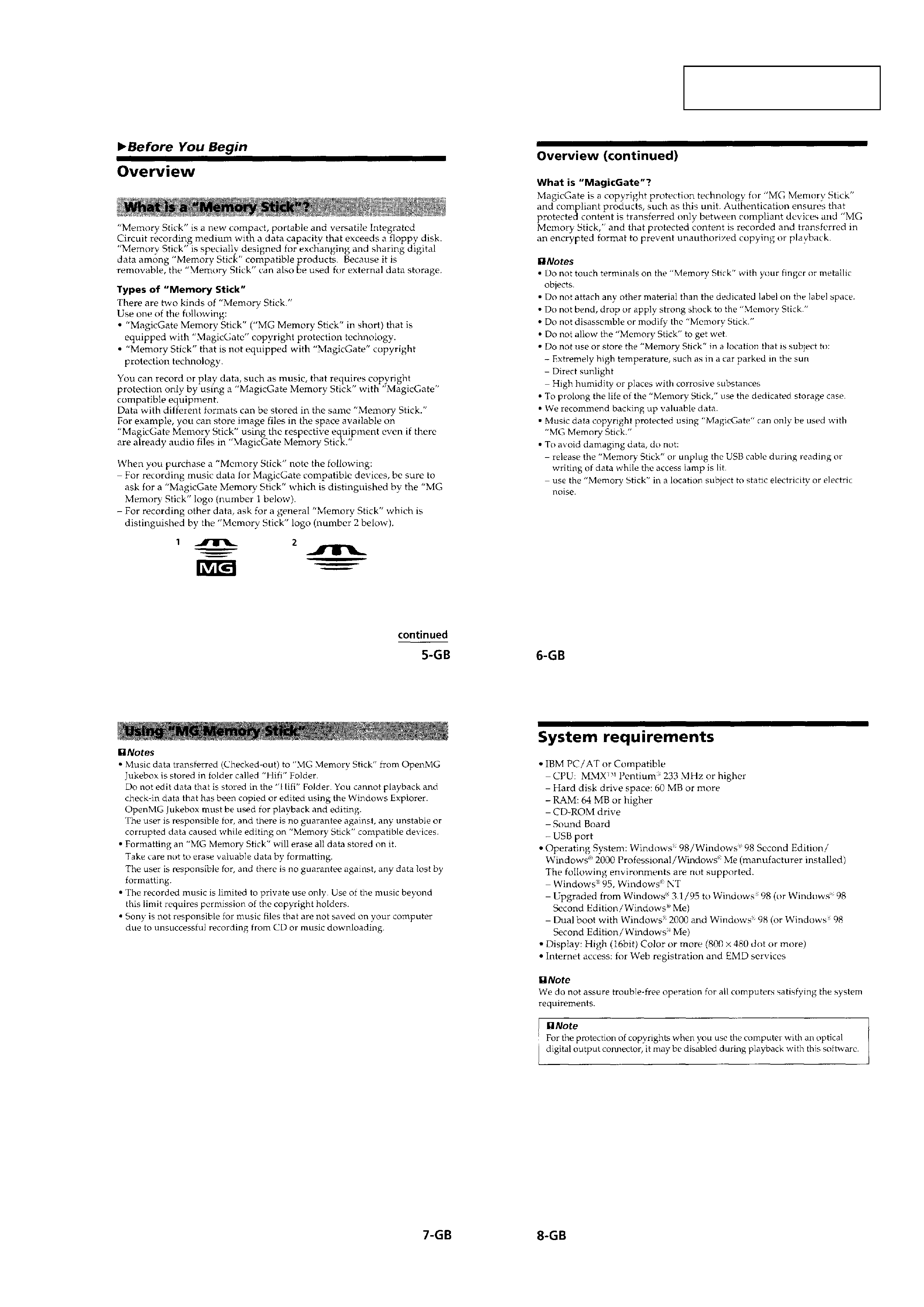 This section is extracted from
---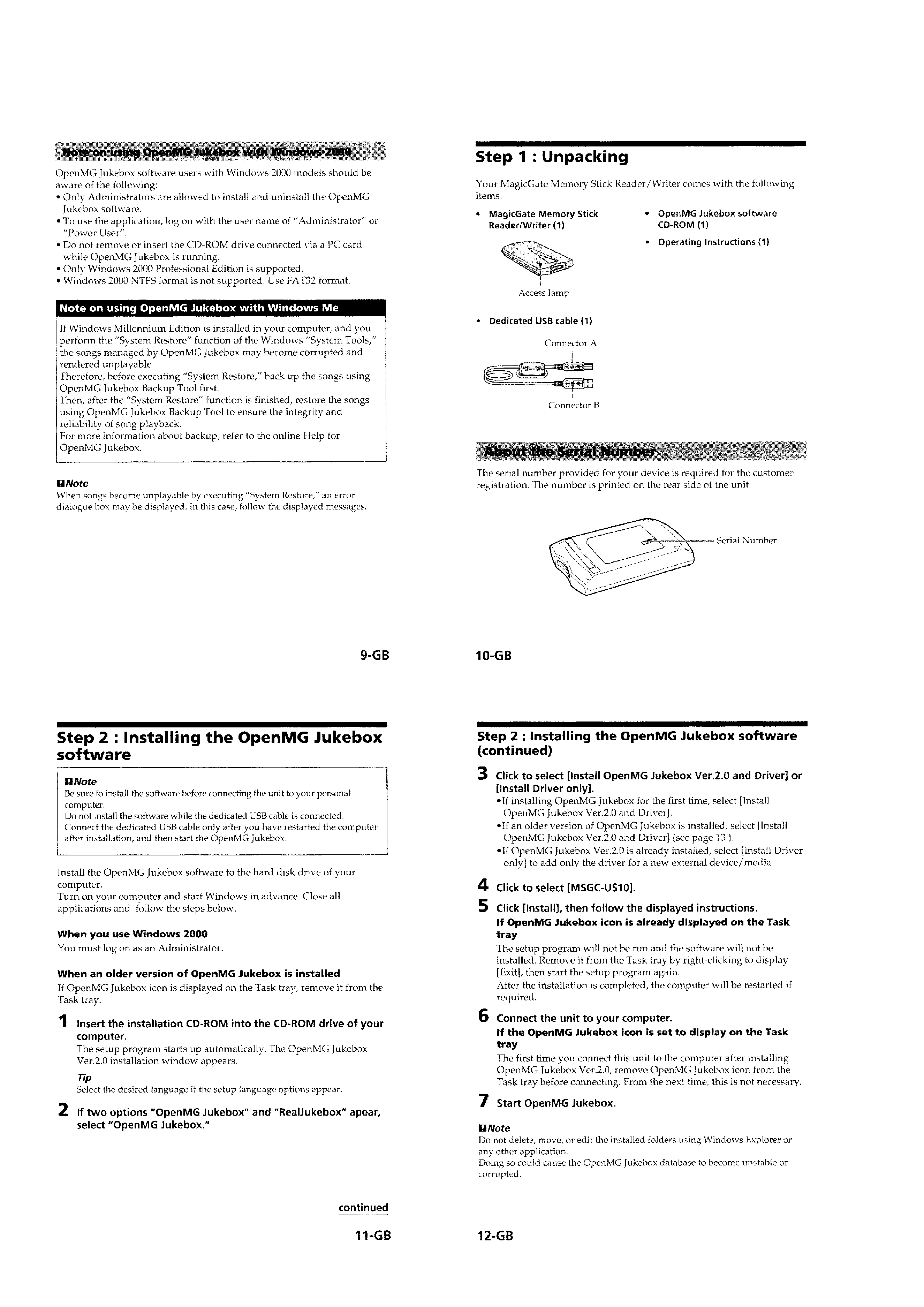 ---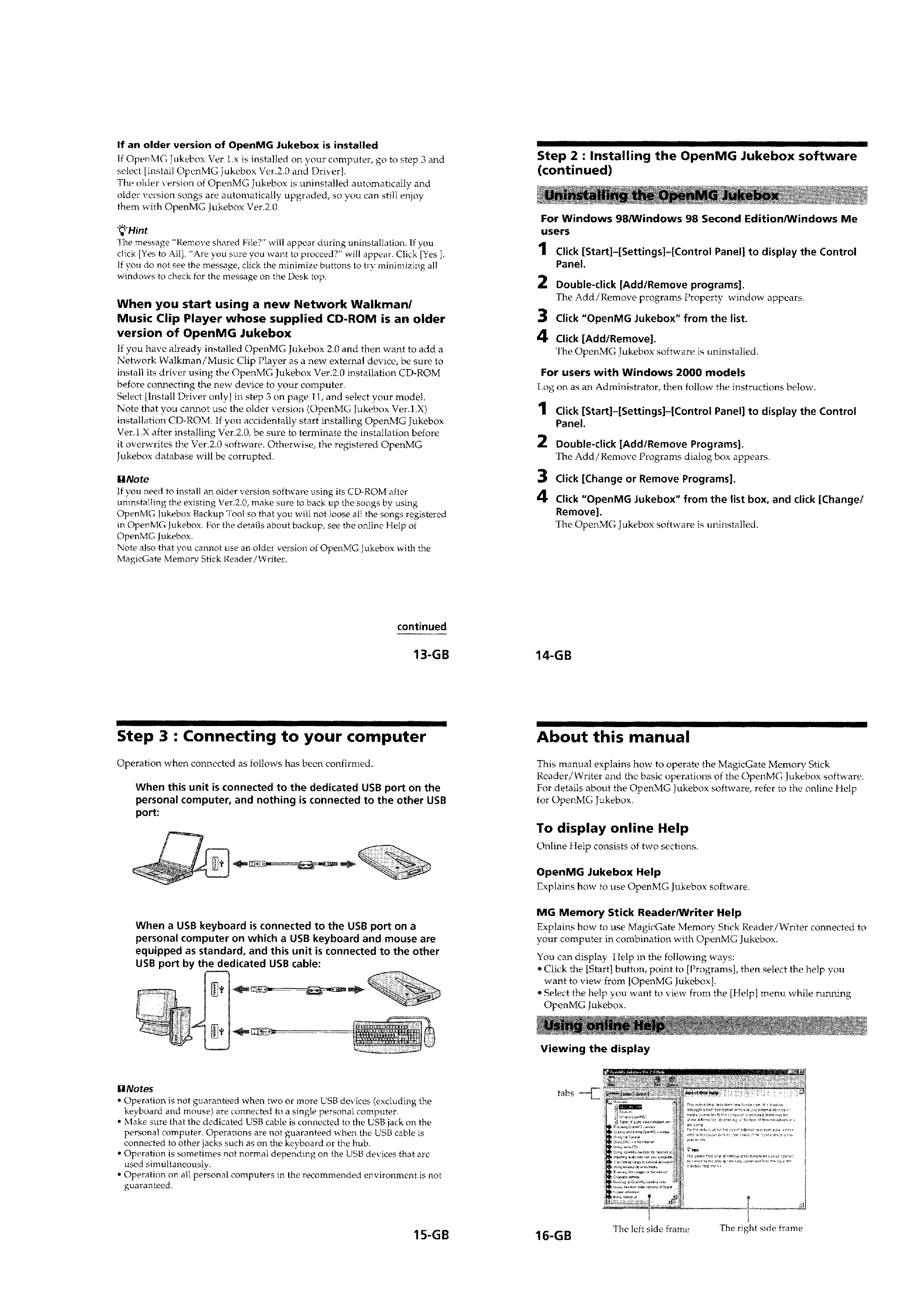 ---